Larry Nassar Is Currently in Prison Serving a Life Sentence
Following recent news that former USA Gymnastics doctor Larry Nassar had been stabbed, many wanted to know where Larry is following his trial.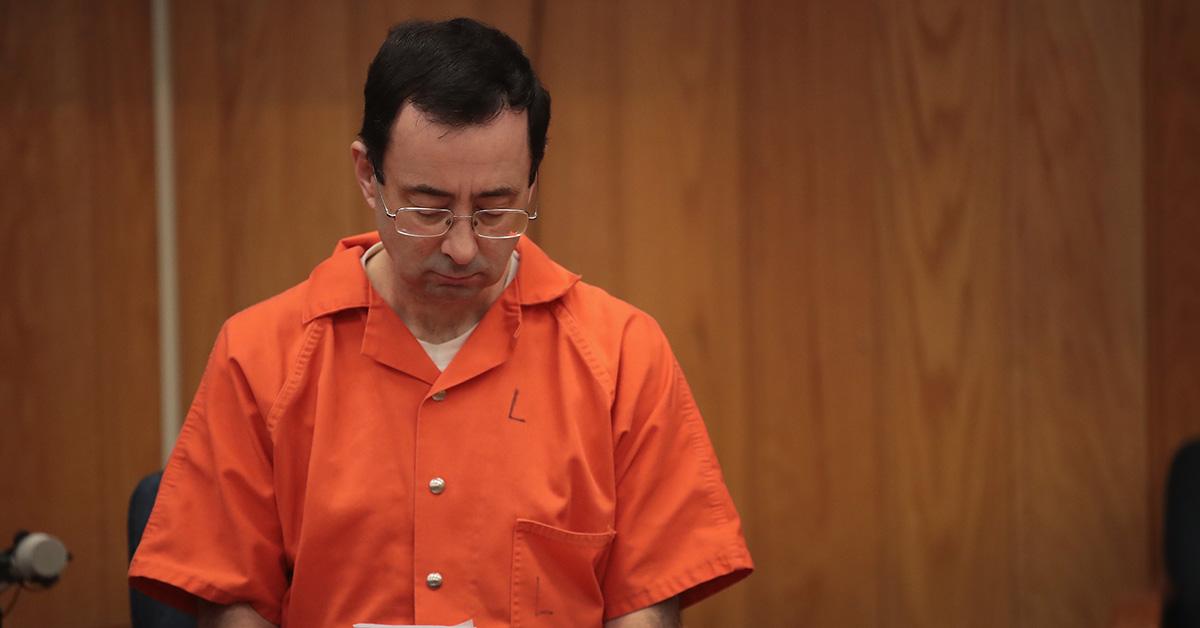 After news finally broke a few years ago that Larry Nassar was abusive to hundreds of young U.S. gymnasts over the course of his career as the team's doctor, Nassar was forced to face harsh consequences for his actions. Now, reports are circulating that Nassar was stabbed, leading some to wonder where the former USA Gymnastics doctor is now.
Article continues below advertisement
The news of Nassar's stabbing broke on July 9, 2023, and comes six years after he pled guilty to abusing underage girls in a trial related to his conduct as the USA Gymnastics team doctor.
Where is Larry Nassar now?
Nassar is currently serving a life sentence in prison following his guilty plea. He was accused by more than 300 women of sexual abuse, and the scandal caused by these accusations has followed the USA Gymnastics program ever since the allegations against him were first made public.
In February 2018, Nassar was sentenced to between 40 years and 175 years in prison, which was to be served after a separate 60-year sentence for child pornography. He'll serve at least 100 years in prison.
Article continues below advertisement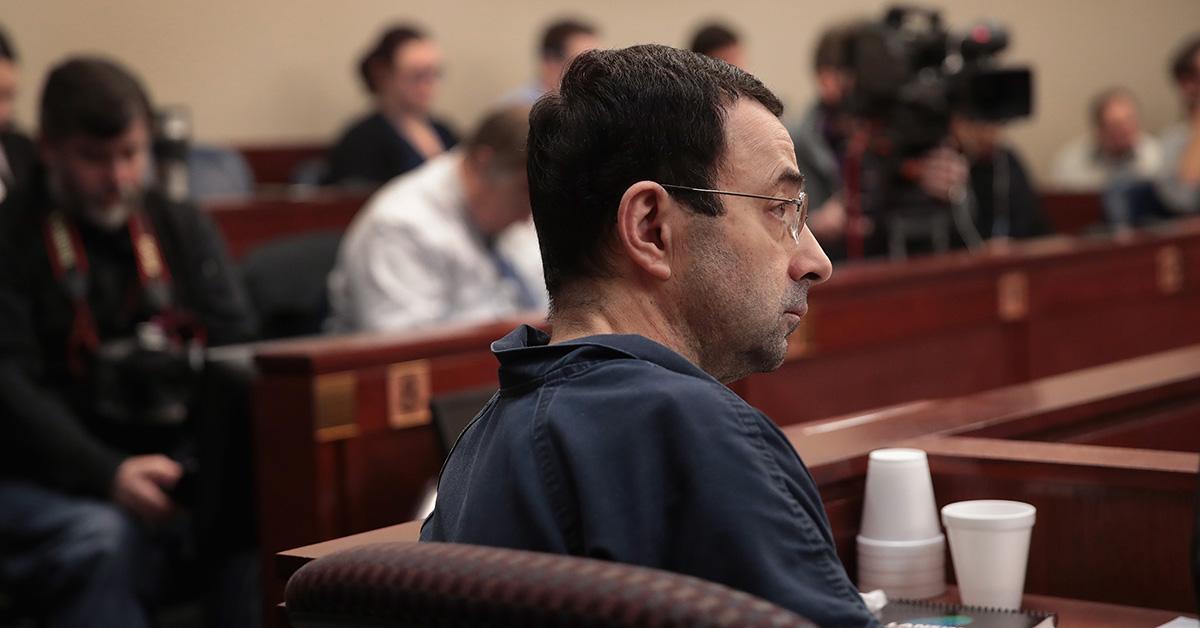 Much of Nassar's abuse took place at the Karolyi ranch in Texas, but he was tried in Michigan, where he committed abuse at John Geddert's Twistars USA Gymnastics Club, Michigan State University, and his home.
He's currently serving his prison sentence at Coleman II U.S. Penitentiary, which is located about 50 miles north of Orlando, Fla. He was transferred there after being assaulted at his former prison in Tucson, Ariz.
Article continues below advertisement
Nassar's current prison is known for being a safer environment for high-profile prisoners who may be the targets of violent attacks, and it houses a number of fairly high-profile inmates.
Nassar has attempted to appeal his convictions, specifically on the molestation charges, but those appeals have thus far been rebuffed by the Michigan State Supreme Court.
Nassar was recently stabbed at the Florida penitentiary.
News recently broke that Nassar had been stabbed on July 9 by another inmate in the prison. The stabbing reportedly occurred after Nassar was involved in an altercation with another inmate, and he was ultimately stabbed in the back and chest. According to reports, Nassar is in stable condition.
Nassar seems to be a target from other inmates in part because of the crimes he committed and the high-profile nature of his case.
Article continues below advertisement
Nassar's victims were awarded a $380 million settlement.
Although Nassar has been punished for his crimes, the gymnasts who he assaulted are still seeking accountability from a system that consistently covered up his abusive behavior. In 2021, they were awarded a $380 million settlement from USA Gymnastics. The settlement requires the board of USA Gymnastics to open up a slot on its board for one of the victims named in the suit.
The gymnasts are also suing the FBI, claiming that mistakes in their investigation ultimately allowed Nassar's abuse to continue unabated. Any decision in that lawsuit is still pending, but it seems clear that the gymnasts plan to continue seeking accountability.