The Backdrop of 'Little People, Big World' Is up for Sale
Where is 'Little People, Big World' filmed? The TLC show follows the Roloff family and they have lived in one area for the most part during filming.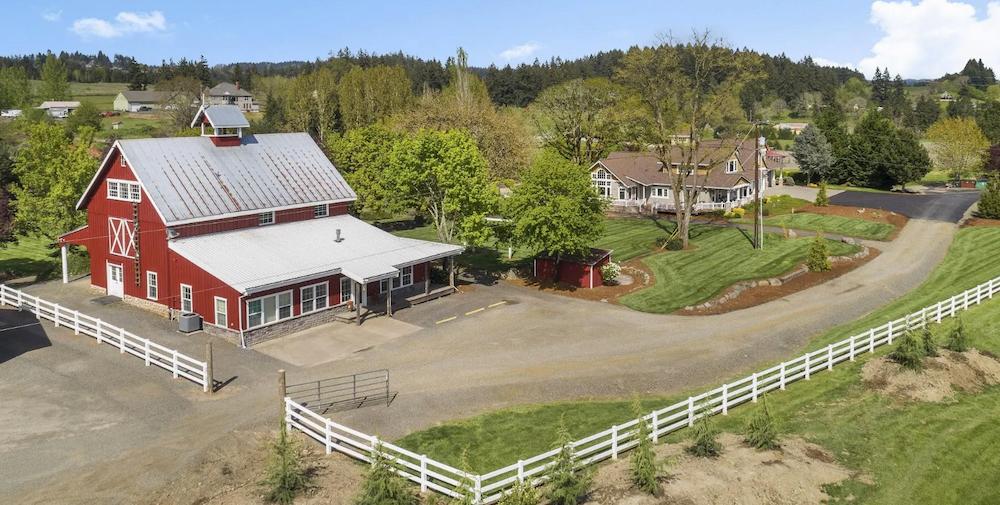 For years, fans have been glued to their TV screens any time Little People, Big World is on TLC. As we've followed the Roloff family, we've seen the ups, downs, good, bad, and more. Of course, there's been some drama. Matt and Amy's divorce is one of the bigger obstacles the show presents. But there have been good things as well.
Article continues below advertisement
Over the years, we've seen the Roloff kids grow up and start families of their own. Now, they are building their own lives separate from their parents and fans are loving it. Central to the plot of Little People, Big World is where it's been filmed. This show and all the drama that comes with it has a beautiful backdrop. Here's how you can get to see it in person.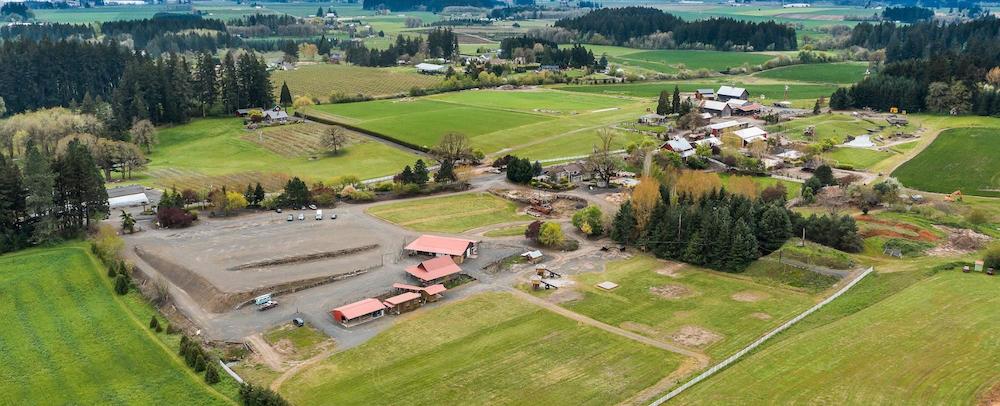 Article continues below advertisement
Where is 'Little People, Big World' filmed?
Since Little People, Big World follows the Roloff family, it makes sense that most of the show takes place on the Roloff Farm. According to its website, the property was once "a small fixer-upper on 34 acres of possibility in Helvetia, Oregon." But now, it has expanded to over 100 acres and brings in visitors from all over the world.
For those looking to make the trip themselves, the farm is about 15 miles west of Portland. Plus, the farm also offers private tours of the property. The website states that each of them lasts 30 minutes and is led by either Matt or Amy.
Article continues below advertisement
The Roloff farm is on sale.
If any Oregon-based superfan of Little People, Big World wants the ultimate souvenir from the show, you can now buy part of the Roloff Farm. Although not all of it is on sale, Matt has announced that he's doing some "consolidation and simplifying" in order to "expand [his] adventures."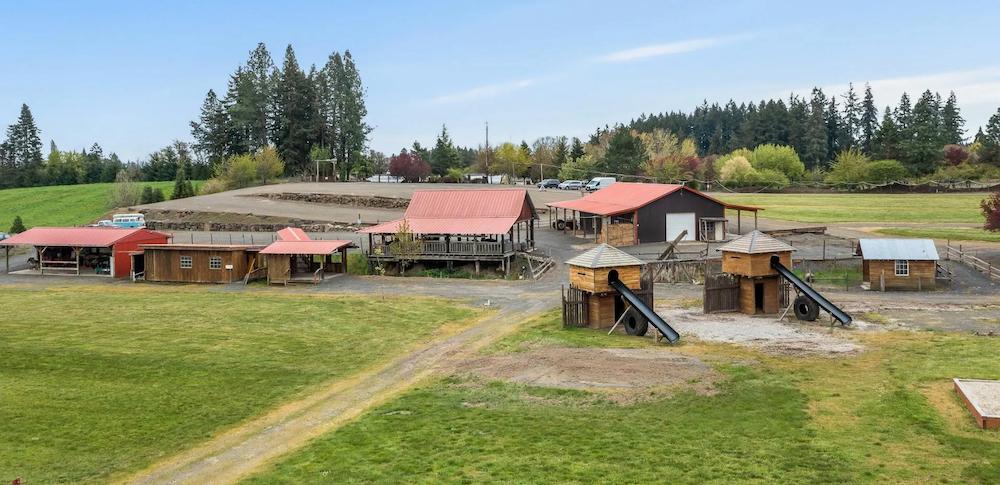 Article continues below advertisement
On Forbes Global Properties, the Roloff Farm is on sale for $4 million. Included in the listing is the 5,373-square-foot farmhouse that features five bedrooms and five full bathrooms. It also features "zoom rooms" a.k.a. home offices which are said to be great options for those who work from home.
Luckily, there are also features that are great for families. This includes things like a barn, a full-sized pirate ship, a replica of a western town, and a German-inspired medieval castle.
"I have dedicated much of my adult life to creating an imaginative environment filled with adventure for my family," Matt said about the farm for the listing.
"I have decided the timing is ripe, after 30-plus wonderful years, to hand over the reins to the next owners of this magnificent property to plant some roots of their own and watch them grow."
Even though the farm is on the market, fans will be glad to know that this won't mean the farm tours will no longer take place. Matt has a message on the farm's website stating that he has plans for the "remaining acres" including idea for the 2022 pumpkin season.