What's Going on With 'FBI' Star Missy Peregrym? Will She Come Back to the Show?
'FBI' Actress Missy Peregrym recently announced she'd be leaving the show due to her pregnancy. Where is she going and will she back?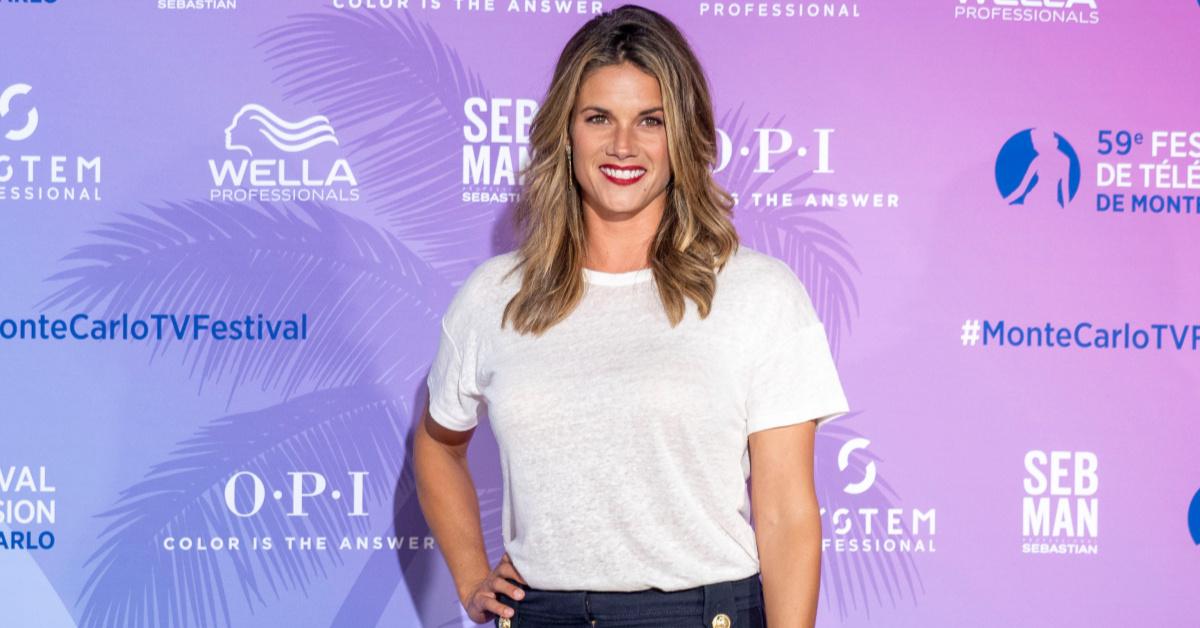 Fans of the CBS series FBI have had to deal with quite a bit of shocking news lately, both in-universe and out of it. Remember when we were all wondering whether Kristen was going to survive being stabbed?! And now there's the fact that Missy Peregrym (who plays Special Agent Maggie Bell) is leaving the show — but don't freak out about that news just yet. Wondering where Missy Peregrym from 'FBI' is going? Here's what we know.
Article continues below advertisement
Where is Missy Peregrym from 'FBI' going?
Back in October of 2019, actress Missy Peregrym announced some incredible news on Instagram — she and her husband Tom Oakley were expecting a baby! Thanks to the cooperation of the show (and some fancy camerawork), Missy was able to continue filming the show through her eighth month of pregnancy. What a rockstar, right?
In February, she posted some photos to Instagram of her and her "8-month-old belly," saying that working through most of her pregnancy was also made possible by the fact that lots of people were willing to tie her shoes for her. It was truly a team effort!
Article continues below advertisement
In an interview with People, Missy explained that her real-life pregnancy was not going to make it into the show's storyline at all. "I had to tell work way before I even told people that I knew [about the pregnancy]. [...] We're not gonna use [the pregnancy] in the show though because it doesn't really make sense for my character. She wouldn't be able to kick a-- anymore," the actress explained.
Article continues below advertisement
But don't worry! Even though Missy has left the show (and her character Maggie has left OA), her departure is probably just temporary. In Season 2, Episode 17, entitled "Broken Promises," Special Agent Maggie Bell receives news about a job offer from the ADIC (Assistant Director in Charge). Throughout the episode, she wonders whether taking the job is the right move for her career.
Article continues below advertisement
Ultimately, though, Maggie decides to take the assignment, telling OA it's an opportunity she couldn't pass up. "I'll be back before you know it," she assures him, which leads us to believe her departure for the new job may be temporary — and that Missy's departure from the show is similarly temporary.
Although we have to admit the way Maggie took a moment at her desk did seem rather...foreboding. Could there be something tragic in store for Maggie? We certainly hope not. We don't know for sure when (or whether) Missy Peregrym will be returning to the show, but we hope it happens sooner rather than later. We also hope that only good things happen to her character. She deserves it!
For now, Missy is probably enjoying some time at home and off-set.
After all, she has a super important job to be doing! You know, like growing and giving birth to a brand-new tiny human! While we can't wait to see her back on our TV screens once again, we can also be patient while she and her husband welcome their newest family member. We can't wait to see pictures!
Catch new episodes of FBI every Tuesday at 9 p.m. ET on CBS.