FBI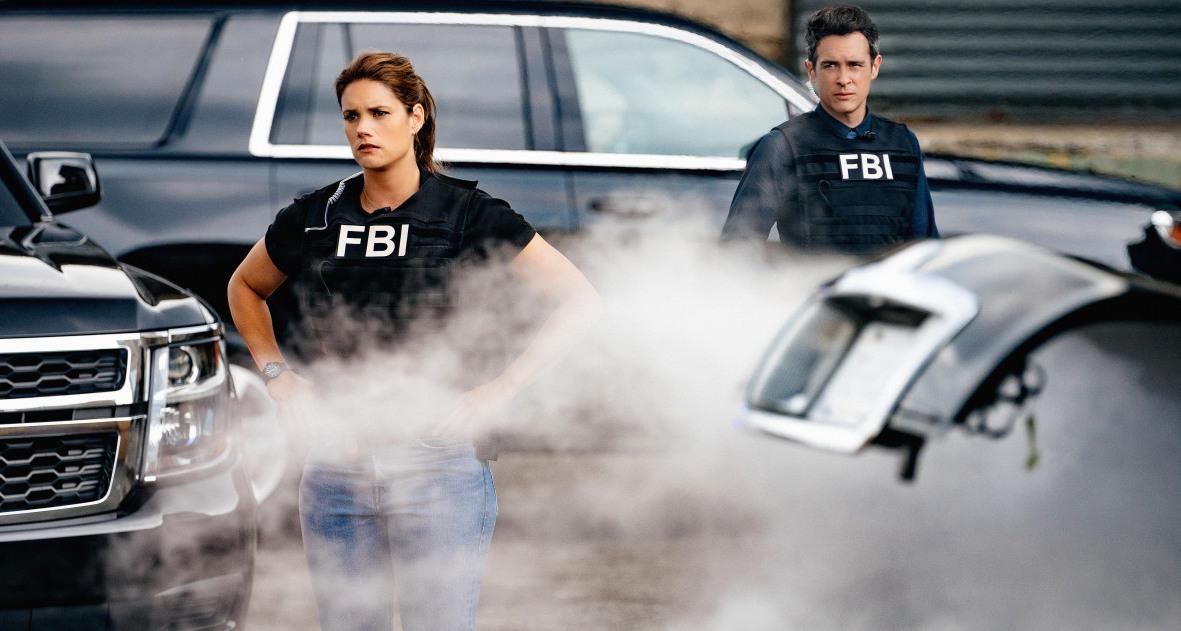 The American crime drama series FBI was created by Dick Wolf (Law & Order, Chicago franchise) and follows the inner workings of the Federal Bureau of Investigation's New York Office.
Special Agent Maggie Bell and her partner Special Agent "O. A." Zidan are the main focus of the show, and their characters are led by Special Agent in Charge Dana Mosier as they investigate cases on terrorism, organized crime, and counterintelligence.
In Season 3 Dana Mosier is replaced by Isobel Castille, following her retirement.
In 2019, the show's first spinoff, FBI: Most Wanted, premiered, followed by FBI: International in 2021. FBI: Most Wanted focuses on the FBI's Fugitive task Force, designed to track and capture notorious criminals while FBI: International takes place in Budapest with the elite operatives in the FBI's International Fly Team.
Network: CBS
First Episode Date: September 25, 2018
FBI Cast:
Missy Peregrym (Maggie Bell)
Zeeko Zaki (Omar Adom "O. A." Zidan)
Jeremy Sisto (Jubal Valentine)
Ebonée Noel (Kristen Chazal)
Sela Ward (Special Agent in Charge (SAC) Dana Mosier)
Alana de la Garza (Special Agent in Charge (SAC) Isobel Castille)
John Boyd (Stuart Scola)
Katherine Renee Turner (Tiffany Wallace)
FBI: Most Wanted Cast:
Julian McMahon (Jesse "Jess" LaCroix)
Kellan Lutz (Kenny "Ken" Crosby)
Roxy Sternberg (Sheryll Barnes)
Keisha Castle Hughes (Hana Gibson)
Nathaniel Arcand (Clinton Skye)
YaYa Gosselin (Tali LaCroix)
Miguel Gomez (Ivan Ortiz)
Alexa Davalos (Kristin Gaines)
FBI: International Cast:
Luke Kleintank (Scott Forrester)
Heida Reed (Jamie Kellett)
Vinessa Vidotto (Cameron Vo)
Christiane Paul (Katrin Jaeger)
Carter Redwood (Andre Raines)
Where to Watch: Paramount+
Latest FBI News and Updates