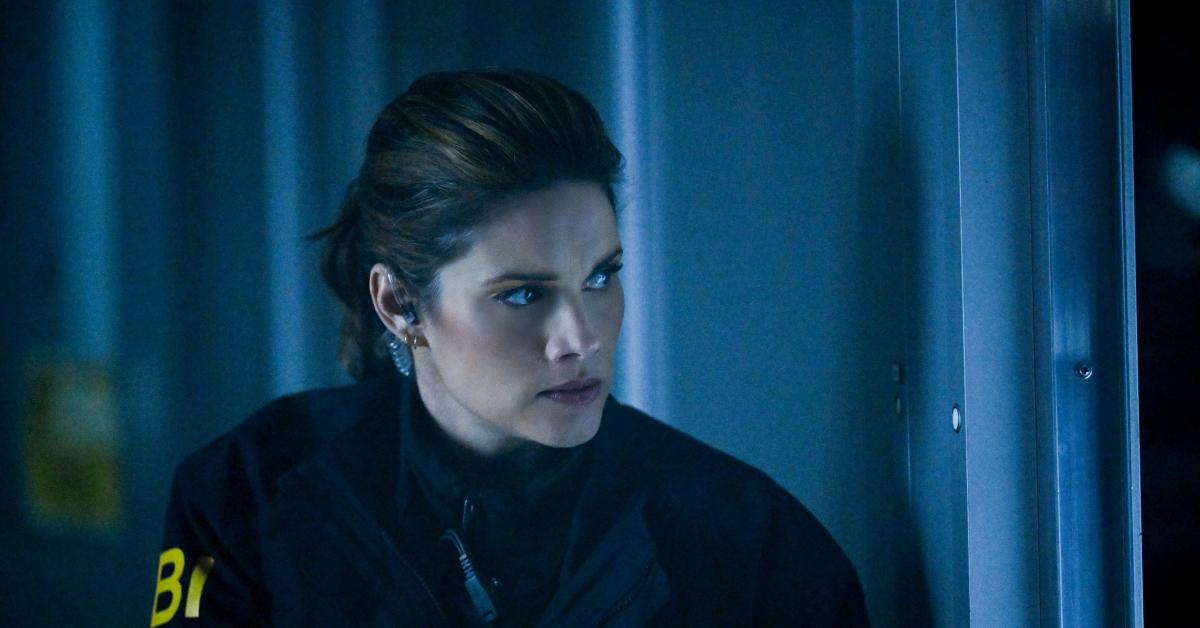 It Feels Like Missy Peregrym Is Constantly on the Verge of Leaving 'FBI' — Is It Finally Happening?
By Jennifer Tisdale

Apr. 19 2022, Updated 9:34 p.m. ET
We are living in very stressful times, which means any hint of change can send people into a tailspin. This includes even the mere hint that a beloved star of a hit TV show could be leaving. Despite having no concrete evidence suggesting that's happening, the half-whisper of it is enough to make us panic. Fans are considerably more worried than usual that Missy Peregrym (Special Agent Maggie Bell), could potentially be exiting FBI. So, is Missy Peregrym leaving FBI?
Article continues below advertisement
Is Missy Peregrym leaving 'FBI'?
Rumors first kicked up about her departure when Missy stepped away from the end of Season 2 in February 2020 because she was pregnant. She gave birth to her son in April of that year, but by then, the show was on hold due to COVID-19 and wasn't slated to begin filming Season 3 until October 2020. The combination of Maggie temporarily being written off and the show being on hiatus was pretty stressful for fans of the character.
Article continues below advertisement
In early February 2022, Missy adorably announced on Instagram that she's pregnant with her second child, who's expected to arrive sometime this summer. All bodies are different, but if we had to guess, it looks like Missy was possibly five months pregnant at the time of her announcement. This could be mean a June birth, which lines up with Missy needing to take maternity leave — temporarily, of course.
Season 5 of FBI has yet to be announced, though this isn't a cause for concern. FBI consistently pulls in big ratings for CBS, so there should be no fear of the show being canceled. When Season 5 does premiere, it would most likely happen in late September 2022, which means filming would have to start over the summer. Of course, that wouldn't work for Missy, so we could possibly be looking at Maggie Bell missing a few episodes of Season 5.
Article continues below advertisement
Missy Peregrym isn't going anywhere any time soon.
Despite concerns from fans, it doesn't look like Missy has any plans to permanently leave the show. For starters, she doesn't have any other projects lined up at this time, and a casual glance at her Instagram account would show you just how much she loves being on FBI. From stills of the show to behind-the-scenes photos to hilarious TikToks she does with her castmates, Missy seems to be having a super fun time. We find it hard to believe she would leave a show that she stars on and clearly enjoys.
Article continues below advertisement
In an interview with ET Canada in 2019, Missy had nothing but wonderful things to say about her time on the series up to that point. In the interview, she spoke about how quickly the show got picked up for a second season, saying, "I've never been part of something that got picked up and was so supported right away, and it's great to be part of that." Missy also spoke about her interest in getting to know her character more, and in order to do that, you have to have more seasons.
In a conversation for the BUILD Series, Missy spoke about her work ethic, which is very intense. "I put a lot of pressure on myself anyway, no matter what project that I'm doing, to put everything that I have into it ... It doesn't really matter what it is or who's behind it, I really want to give everything I've got." That doesn't sound like a quitter to us! We think Missy is here to stay.
FBI airs on Tuesdays at 8 p.m. EST on CBS.