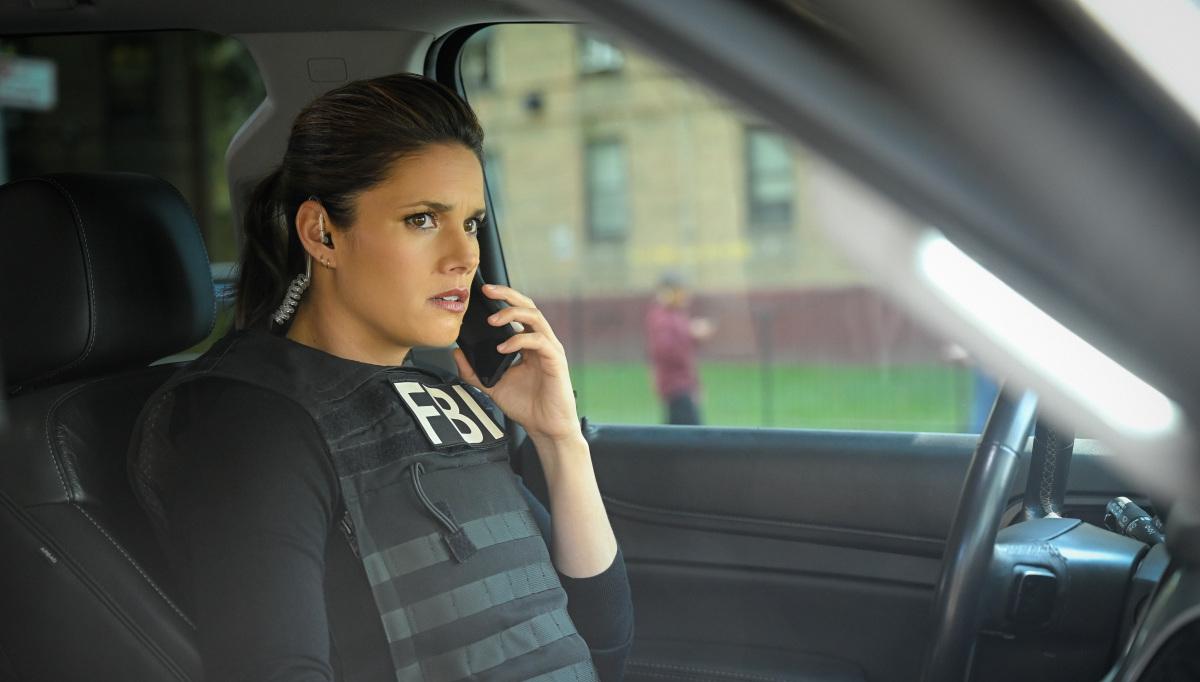 Something Is off With Missy Peregrym on 'FBI' — Is She Leaving the Show?
By Jennifer Tisdale

Nov. 16 2021, Published 8:58 p.m. ET
We are living in very stressful times, which means any hint of change can send people into a tailspin. This includes even the mere hint that a beloved star of a hit show could be leaving. Despite having no concrete evidence suggesting that's happening, the half whisper of it is enough to make us panic.
Article continues below advertisement
That's why fans are considerably more worried than necessary that Missy Peregrym, aka Special Agent Maggie Bell, could be exiting FBI. Now we're worried, so is Missy Peregrym leaving FBI? Fingers crossed she isn't.
Is Missy Peregrym leaving 'FBI'?
Missy stepped away from the end of Season 2 in February 2020 because she was pregnant. She gave birth to her son in April of that year, but by then, the show was on hold due to the COVID-19 pandemic and wasn't slated to begin filming Season 3 until October 2020. The combination of Maggie temporarily being written off with the show being on hiatus was pretty stressful for fans of Maggie Bell.
Article continues below advertisement
Time and time again, Maggie Bell has proven to be as emotionally invested in her work as she is intellectually present. She's an accomplished FBI agent but is, of course, human. Her sister Erin (Adrienne Rose Bengtsson) is freshly out of rehab, which would distract anyone from their work. And sure, some would argue that Maggie's job is one that can't risk any hiccups, but that's just not how life works. She is worried about her sister. But are the writers gearing up to write off Missy?
Article continues below advertisement
Missy doesn't seem ready to leave.
A casual glance at Missy's Instagram account would show you just how much she loves being on FBI. From stills of the show to behind-the-scenes photos to hilarious TikToks she does with cast members, Missy seems to be having a super fun time. We find it hard to believe she would leave a show that she stars on and obviously enjoys.
Article continues below advertisement
In an interview with ET Canada in 2019, Missy had nothing but wonderful things to say about her time on the show so far. In the interview, she spoke about how quickly the show got picked up for a second season, saying, "I've never been part of something that got picked up and was so supported right away, and it's great to be part of that." Missy also spoke about her interest in getting to know her character more, and in order to do that, you have to have more seasons.
In a conversation for the BUILD Series, Missy got into her work ethic, which is very intense. "I put a lot of pressure on myself anyway, no matter what project that I'm doing, to put everything that I have into it ... it doesn't really matter what it is or who's behind it, I really want to give everything I've got." That doesn't sound like a quitter to us. Missy is here to stay.
FBI airs Tuesdays at 8 p.m. EST on CBS.