Scola's Future in 'FBI' Isn't Certain After a Major Scare — Fans Want to Know
Is Scola leaving 'FBI'? Fans were totally concerned that Scola was leaving the show with Nina. The Season 5 finale gives answers about John Boyd.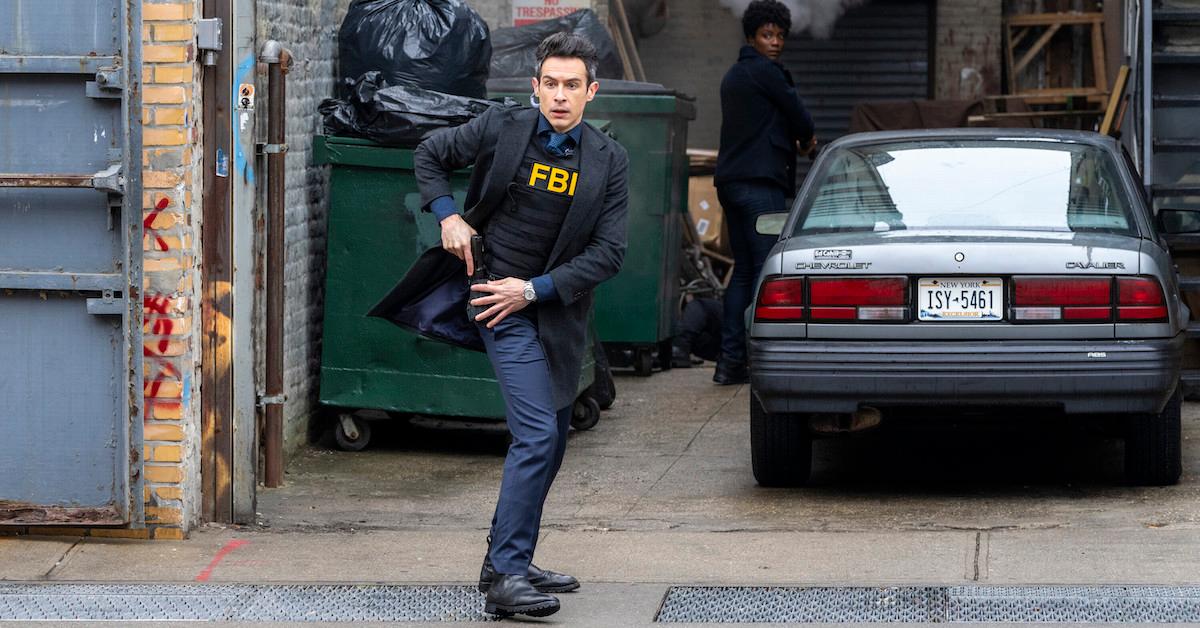 Spoiler alert: This article contains spoilers for Season 5 of FBI.
The Dick Wolf universe of shows loves to tease various character exits, but sometimes, the threats of leaving can be true. We're now worried that the latest victim is John Boyd, who plays Agent Stuart Scola. He has been an FBI mainstay since Season 2, and now that he and Nina Chase (Shantel VanSanten) are finally "in love," FBI would find a way to mess that up.
Article continues below advertisement
Fans wonder if Nina and Scola are leaving the show this season, especially after the wild April 4 FBI crossover event. In its aftermath, Scola considers switching to a safer job to be more present for his future child. So, could John Boyd leave Scola behind?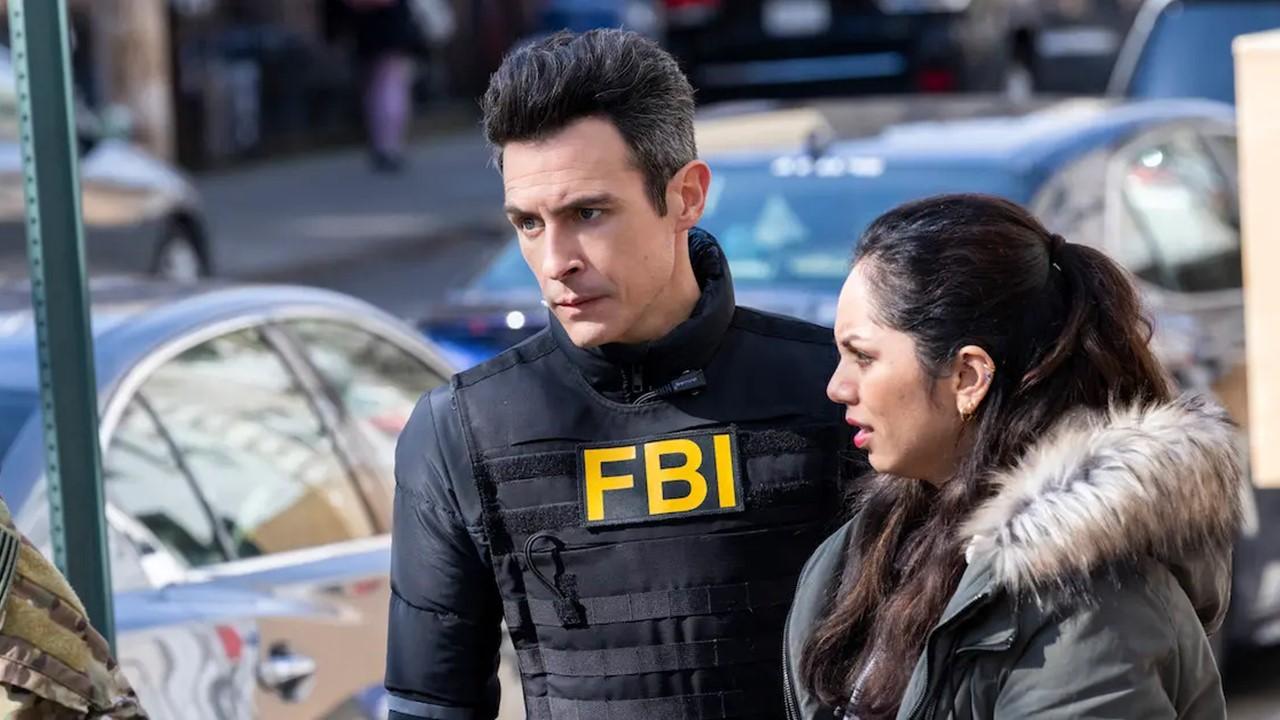 Article continues below advertisement
Is Scola leaving 'FBI' with Nina to help raise their baby?
We already knew that Nina's tenure on the CBS drama could be short-lived given that she essentially stepped in for Missy Peregrym when she went on maternity leave. In the series, Agent Maggie Bell is recovering from an accident, and Nina takes over as OA's partner.
But then, it's revealed that Nina and Scola are having a baby together. In FBI's fall finale, Nina decides to move forward with her pregnancy, whether Scola is in the picture or not. She talks about taking an open position in Los Angeles, across the country from where FBI films in New York City.
Article continues below advertisement
Unfortunately, it takes a near-death experience to bring the two former lovers back together. During the April 4 crossover event, Nina gets shot in Rome, where she and her unborn baby almost die. Scola immediately flies across the Atlantic to be with her, and they admit their love for one another. However, the danger of their jobs hits home. Are they fit to be parents if they continually put their lives on the line?
Article continues below advertisement
In the April 11 episode of FBI, Scola is back at work, ready to take another case. But in the process, his anxiety over what happened to Nina takes over. We learn that Nina will continue with the White Collar division instead of being in the field and Scola considers doing the same. He shares that he even applied for a supervisory special agent position in the division.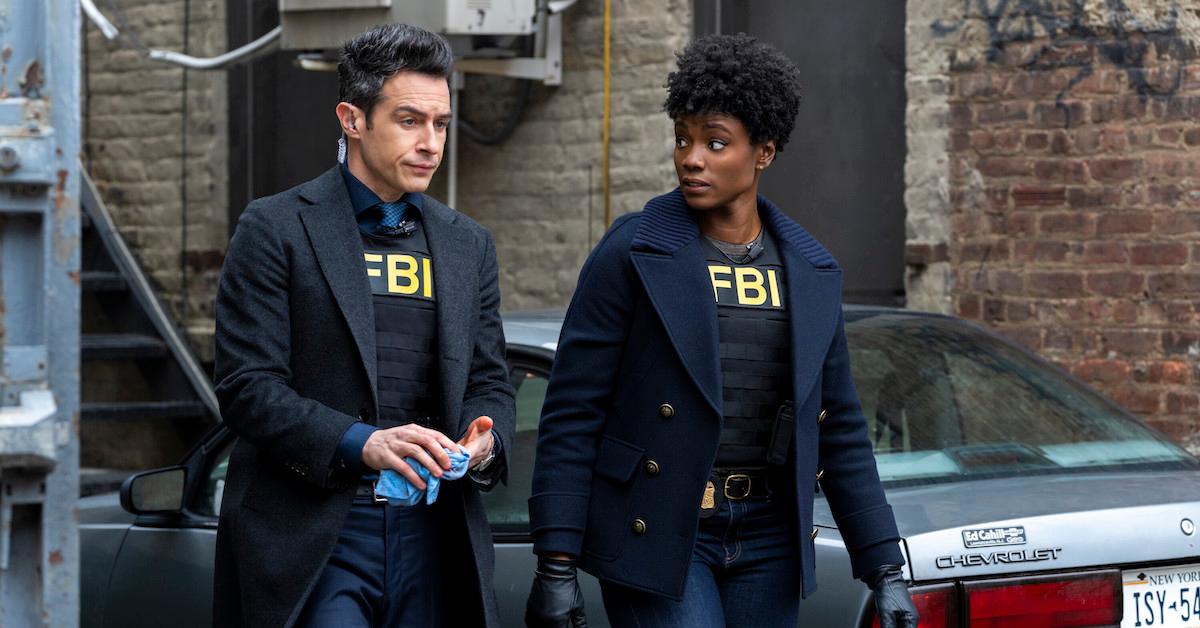 Article continues below advertisement
After Scola shoots (and kills) a perp, his job's psychological and physical danger lords over him. But he ultimately decides to turn down the SSA job, thanks to Tiff, who inspires him to stay out in the field. (Thank goodness!) "You don't just get to wave a magic wand and hope that nothing bad ever happens," he tells her. Even still, we can't help but worry that this is some twisted foreshadowing that something bad will indeed happen.
When the Season 5 finale comes around on May 23, fans were worried that Scola may be leaving! After all, TV Insider teased: "Scola, the baby's father, alas, may have to make his own life-and-death decision." That's when our anxiety kicked in and we just had to now if Scola would be safe!
Article continues below advertisement
It turns out that the decision had nothing to do with his own life. Instead, he had to choose between Nina and their unborn child. Nina contracted a very dangerous infection and the doctor explained to Scola that they may only be able to save one of them.
With Nina not conscious and unable to make a decision, Scola decides for her. He tells the doctor that Nina takes priority. Of course, they do their best to save both, though.
And they do! By the end of the episode, fans were thrilled to see that both Nina and their child were alive. Nina and Scola introduce their son as Douglas. This means that, hopefully, we'll get to see more of this little family in Season 6.
Article continues below advertisement
John Boyd hasn't hinted that he's leaving 'FBI' any time soon.
It's important to note that John hasn't said anything about leaving FBI, which has been renewed for Season 6. A final clue that Scola is here to stay is that he appears in production stills for the show.
Article continues below advertisement
In fact, John spoke with Cinema Blend about what he hopes for his character arc as a father. "I don't think Scola was incredibly close with his own father," he said. "I think his father surrounded himself with money and success and riches and exterior looking good, and I don't think he ever had that closeness. But I think what would surprise him about himself as a dad is the closeness and the intimate connection with your own son, and the softness and tenderness of being a parent."
Well, it looks like Scola is safe ... for now! Plus, John doesn't seem to be in a hurry to go anywhere else.
Fans can stream FBI on Paramount Plus as they wait for Season 6.