Ken Dandridge Is Popping Back Into Season 2 of 'FBI: International' — Who Is He?
We love a good mystery, and nothing is more mysterious than characters who come and go on a show. Who is Ken Dandridge on 'FBI: International'?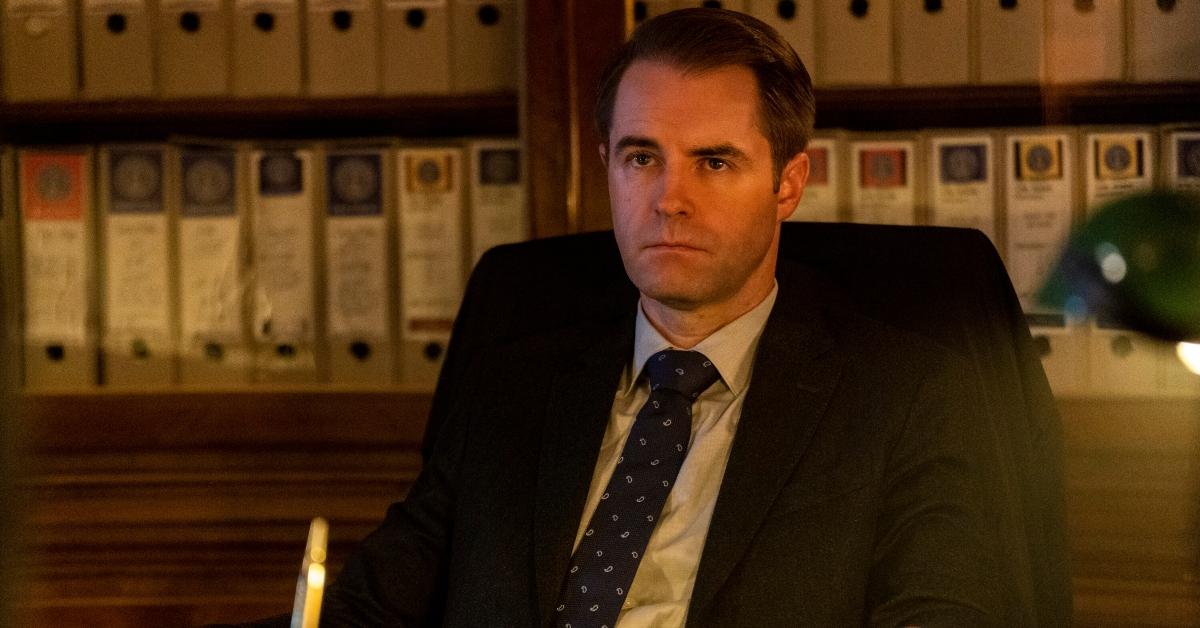 Season 2 of FBI: International is nearly halfway done and so far, it has gone above and beyond Season 1. With the team, we've been all over the world from Hungary to Spain, which are also prime spots for anyone to visit if they just graduated high school and are headed for college in the fall.
And while being in the FBI is nothing like backpacking through Europe, we can't help but think there are a few similarities — such as meeting mysterious men.
Article continues below advertisement
In the case of FBI: International, we're referring to Ken Dandridge (Michael Torpey), who is gracing us with his presence for a few episodes in Season 2. Prior to the midseason fall finale, we hadn't seen him since the last episode of Season 1. Given that, we thought a brief but glorious refresher was needed.
So, who is Ken Dandridge on FBI: International and can anyone really know anyone?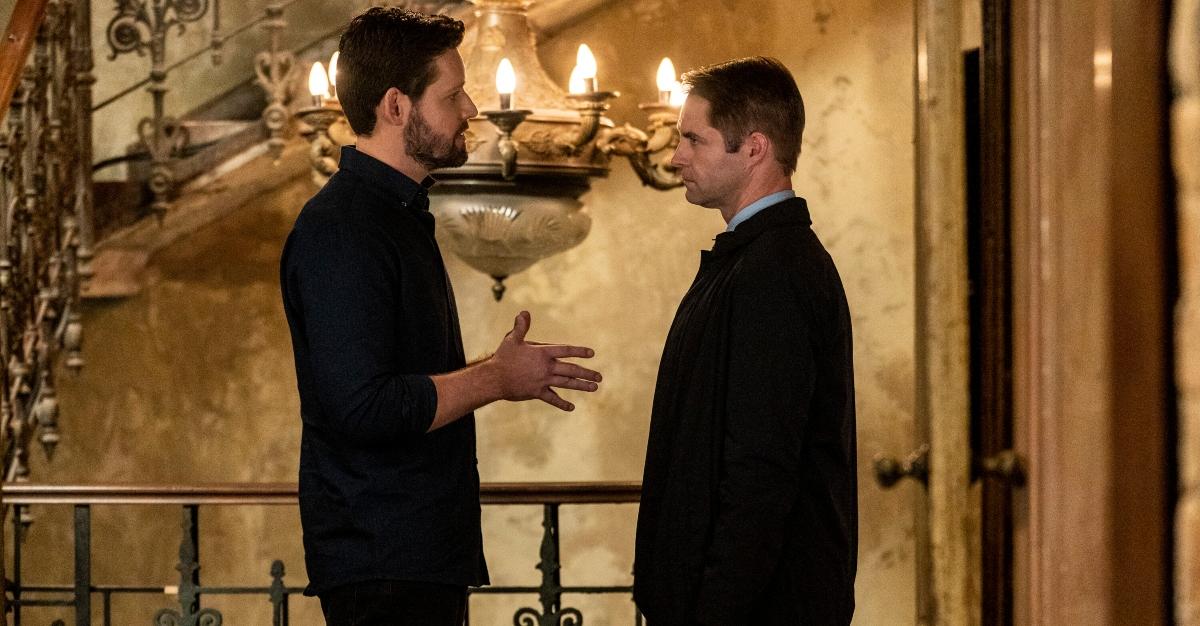 Article continues below advertisement
Who is Ken Dandridge on 'FBI: International'?
Ahead of the series' premiere, FBI: International showrunner Derek Haas told Parade that there are "93 [FBI] offices in embassies and military bases around the world."
However, on the show, the team primarily works out of the United States Embassy in Budapest, which is where they meet Ken Dandridge. You could say he is kind of their boss or, at the very least, is a gatekeeper of sorts. Ken is the legal attaché at the embassy, and he holds quite a bit of power.
According to the real FBI, the legal attaché is responsible for "coordinating requests for FBI or host country assistance overseas; conducting investigations in coordination with the host government; sharing investigative leads and information; briefing embassy counterparts from other agencies, including law enforcement agencies, as appropriate, and ambassadors; managing country clearances; providing situation reports concerning cultural protocol; assessing political and security climates; and coordinating victim and humanitarian assistance."
Article continues below advertisement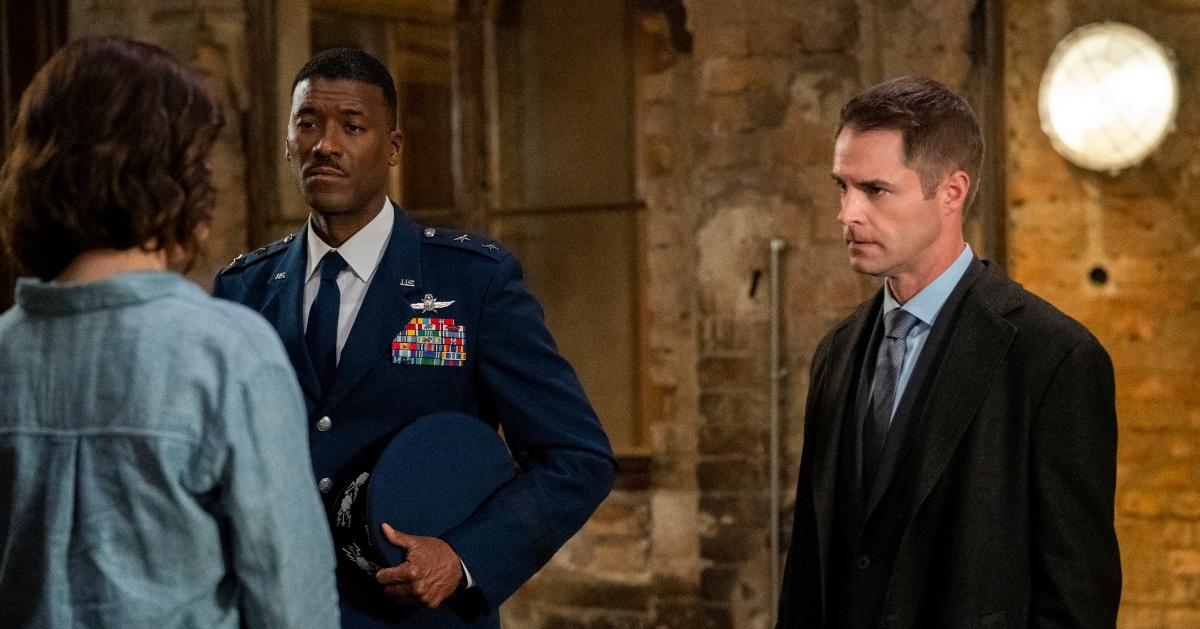 When Dandridge shows up, he is tasked with monitoring The Fly Team and is put on the Hutchinson case, something he feels is quite beneath him. In the Season 1 finale, Ken is on top of the team while they're investigating the death of an American model in Milan. He wants visibility on the case, which really gets under Special Agent Jamie Kellet's (Heida Reed) skin.
Now that he's returning in Season 2, we think it's safe to assume he's there to apply enough pressure to turn coal into a diamond. But do we like him? That remains to be seen.
Article continues below advertisement
Who is Michael Torpey, the actor playing Ken Dandridge?
Michael is a versatile actor with comedy and drama credits all over his IMDb page. He's had small roles on 30 Rock as well as The Eric Andre Show. Fans of VEEP — and who isn't — will not-so-fondly remember him as Catherine's ex-boyfriend who kisses her onstage at the National Convention. He can play earnest or jerk very well. Now that's range.
Speaking of jerk, his turn as one of the horrible correctional officers on Orange Is the New Black will be seared into our memories forever. He kept that party going as the antagonistic male chauvinist Eugene on The Marvelous Mrs. Maisel, whom we met when he heckled Midge.
Could FBI: International turn things around for Michael Torpey, or can we expect more of the same — or rather the shame? Tune in to find out when FBI: International airs on Tuesdays at 9 p.m. ET on CBS.