'Nurses' Is a Medical Drama About the Other Heroes in the Medical Field
NBC's new medical drama, 'Nurses,' is about the nurses in a Toronto hospital instead of the doctors and some viewers may be wondering where it was filmed.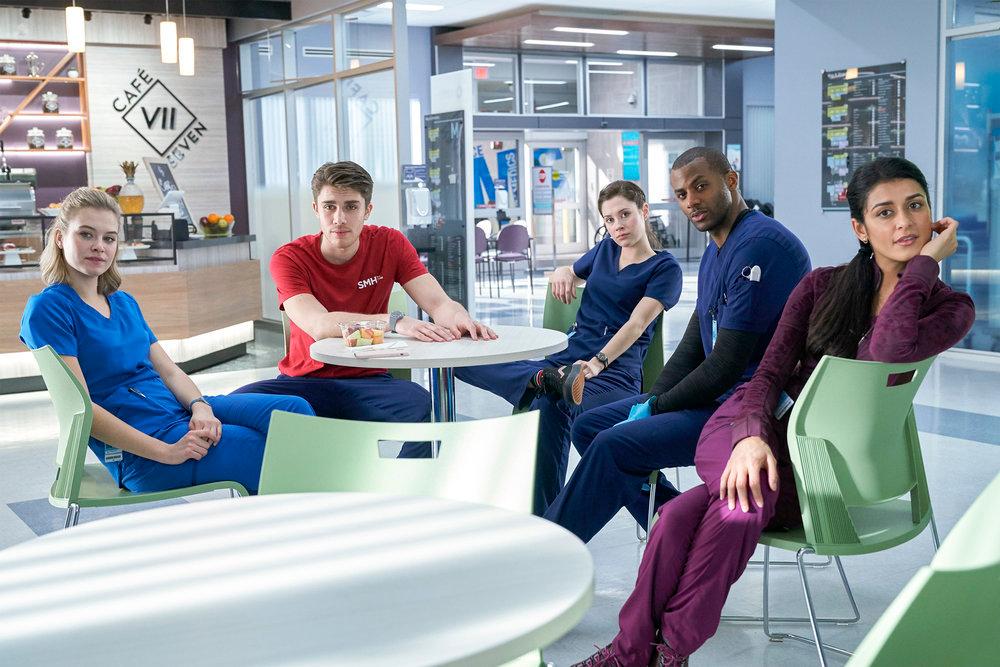 The COVID-19-induced studio shutdowns were not kind for most networks, NBC included. So when NBC picked up Canadian medical drama Nurses for its primetime lineup, it might have been one of the smartest movies that network executives could have made.
Nurses is in good company with the likes of This Is Us and Superstore. Because there has been a significant loss of primetime TV in the fall of 2020, Nurses helped beef up NBC's lineup.
Article continues below advertisement
Fellow medical drama Transplant also got its start in Canada before NBC picked it up and it seems to be doing well. If Nurses follows suit, it could have a long shelf life on NBC. But because the series began on Global in Canada initially, people are wondering where it was filmed and if the filming locations will change once it makes its home on NBC permanent.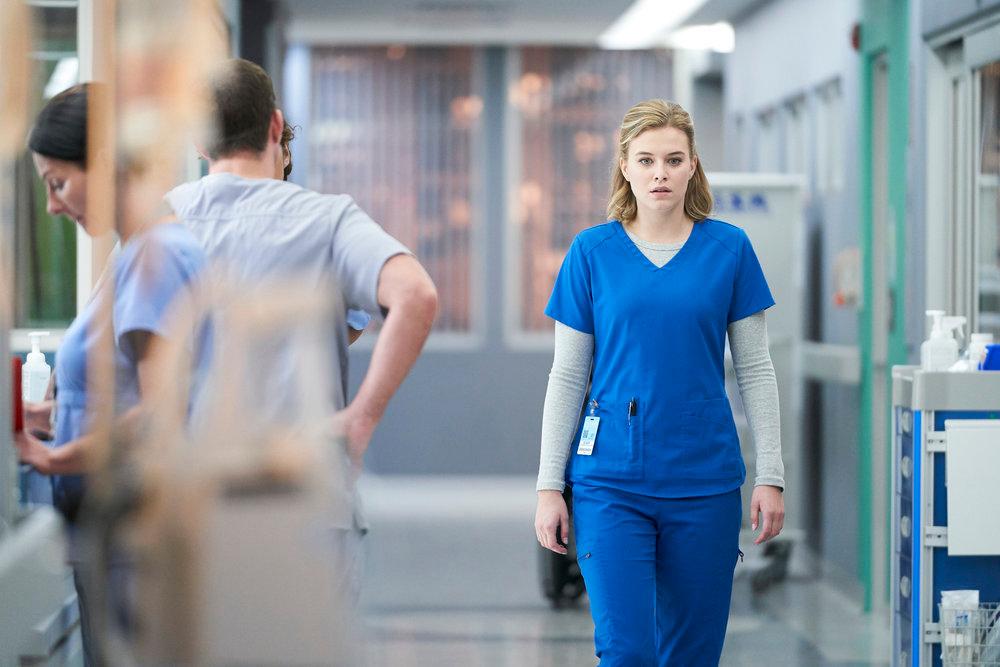 Article continues below advertisement
Where is 'Nurses' filmed?
Unsurprisingly, Nurses is filmed in Toronto, Canada. It takes place in a bustling downtown hospital in Toronto, so filming it on location makes sense. The hospital on Nurses, St. Jude, is a fictional hospital, but the show does take place in the Canadian city and will continue to do so when it airs on NBC.
The set itself was created to emulate a real hospital and, although it's not built or filmed inside an actual hospital, it looks like the real deal. As is the case with medical shows like Grey's Anatomy, Nurses follows a handful of young medical professionals.
In this instance, it's nurses instead of doctors. Viewers will get to know them through their professional and personal lives as drama ensues both on and off the hospital floor.
Article continues below advertisement
'Nurses' was a Canadian TV show before it premiered on NBC.
When Nurses was on in Canada, it aired on Global for one season. The 10-episode season ended on March 9, 2020, so it's what viewers will get to watch on NBC. The second season, which has been filmed already, will either first premiere on Global or go right to NBC. For now, that's unclear, but depending on the fan reception with this big move, it could mean a bright future for the medical drama.
Article continues below advertisement
Viewers might recognize the actress who plays Grace on 'Nurses.'
The Nurses cast is made up primarily of actors local to Canada. But one of the leads characters, or the Meredith Grey of the show, if you will, Grace, has a recognizable face. She's played by Tiera Skovbye, who is known for her role as Polly Cooper on Riverdale, which is also filmed in Canada, and Season 2 of USA's Dirty John. Tiera told Decider in an interview that she has high hopes for Nurses now that it was picked up by such a big network.
"Sometimes, Canada feels like the little brother to the States," she said. "We have to almost prove ourselves. To be a Canadian show, we've done two seasons in [Toronto], and then to be recognized on a big scale like NBC is everything we could hope for, making a show like this."
Watch Nurses on Mondays at 10 p.m. ET on NBC on Dec. 7 and Dec. 14, and then Tuesdays at 10 p.m. ET beginning on Jan. 5, 2021.