Pawn Stars Has Called This Major Southwestern City Home for Decades
There really has never been another show like Pawn Stars. And for good reason — why try to duplicate what's already perfect? The History reality program following the escapades of the Harrison family and their associates is a fan-favorite for millions of viewers and has been for some years now.
Article continues below advertisement
The shop that the Harrisons have manned for decades is the central focus of Pawn Stars, and has been the home of almost all of the wildest moments in the show's history. With that being said, where is Pawn Stars located? Let's look at the store's past and present.
Article continues below advertisement
Where is 'Pawn Stars' located?
It's certainly no secret where to find the store featured in Pawn Stars. The famed reality television program is shot almost entirely at the World Famous Gold & Silver Pawn Shop in Las Vegas. The city's reputation for excess and decadence has certainly drawn an eclectic crowd of experts, sellers, and their trinkets to the store over the years.
How was the 'Pawn Stars' shop founded?
The World Famous Gold & Silver Pawn Shop was not created just for Pawn Stars — not by a long shot. The pawn shop game has been a part of the Harrison family for decades now. It began when the late Richard "The Old Man" Harrison and his wife, Joanne Rhue, relocated to Las Vegas after her real estate business failed, per Wikipedia.
Article continues below advertisement
With only $5,000 to their name, Richard and Joanne were attempting to get a footing in the new city. So, Richard and Joanne decided to open up their first shop: The Gold & Silver Coin Shop. Aided by their son Rick, this initial location was housed in a 300-square-foot space at 1501 Las Vegas Boulevard.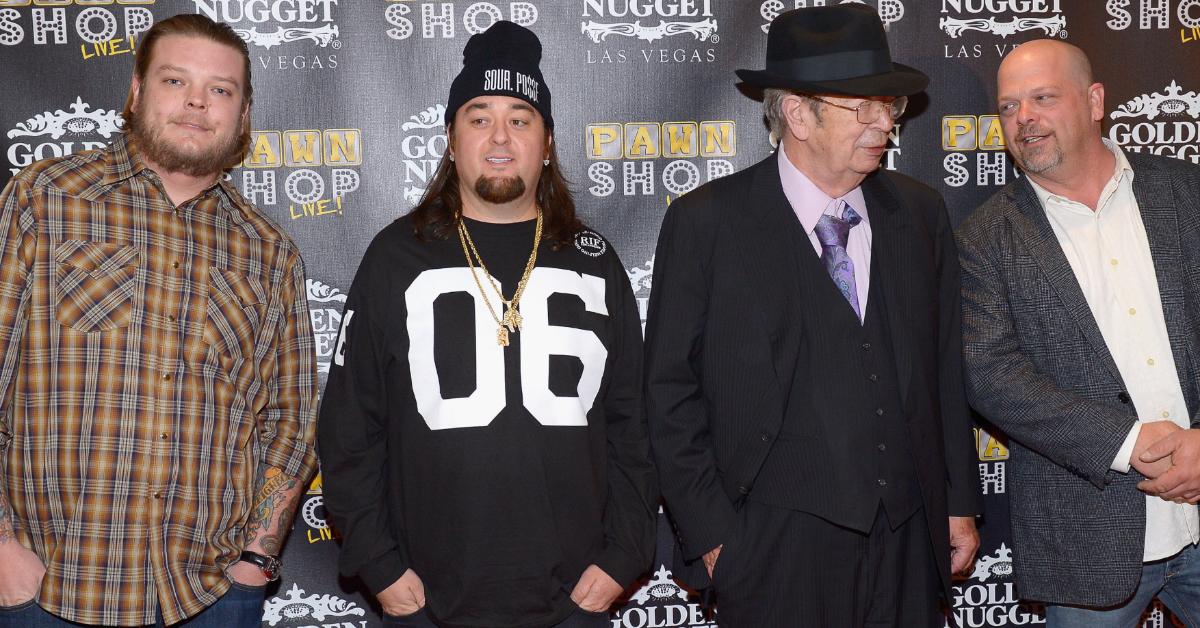 Article continues below advertisement
After five years, the business was relocated to a bigger space at 413 Fremont Street. However, the family lost their lease at that location after only two years. Luckily for them, they scored a huge victory when they received their license to buy and sell secondhand goods in 1987.
With that license, the business pivoted from precious metals only to what would become the World Famous Gold & Silver Pawn Shop at 713 Las Vegas Boulevard South. They now deal in a variety of rare goods.
When Richard died in 2018, Rick assumed control of the shop. Ever since Pawn Stars began in 2009, the show has been filmed at the 713 Las Vegas Boulevard South location.