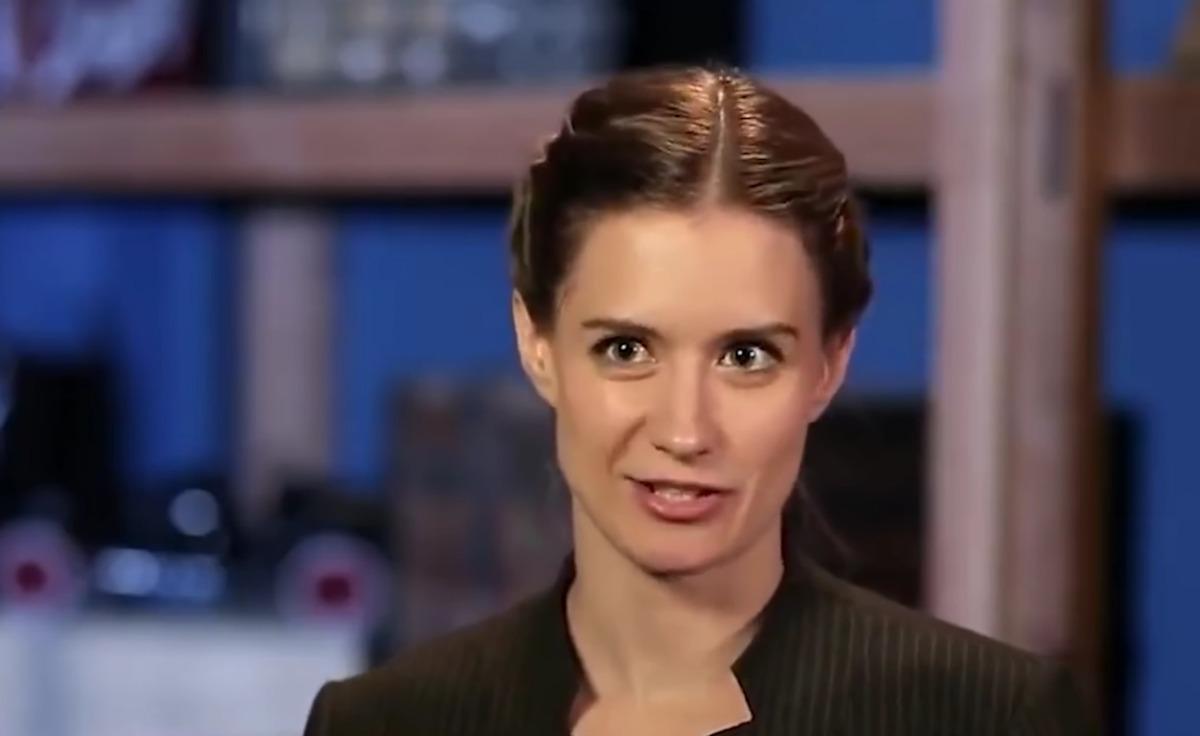 'Pawn Stars' Fans Think Rebecca Romney Closed the Book on Her Marriage
Is Rebecca Romney from 'Pawn Stars' divorced? Fans are curious about what she's up to and the status of her marriage to author J.P. Romney.
Even though Pawn Stars is technically reality TV, it doesn't come with the drama that other, more standard reality shows do. But trust viewers to find something to gossip about, because now, they're curious about whether or not the show's rare book expert Rebecca Romney is divorced or not.
It's unclear how the rumor started or where the concern came from exactly. But Rebecca, who has been on and off the show for years since 2011, is the subject among fans right now.
Article continues below advertisement
As far as we know, Rebecca married author J.P. Romney before she began appearing on Pawn Stars and his standing as a published author lends even more credibility to her as a book expert. But now, viewers think they've both closed the book, so to speak, on their marriage.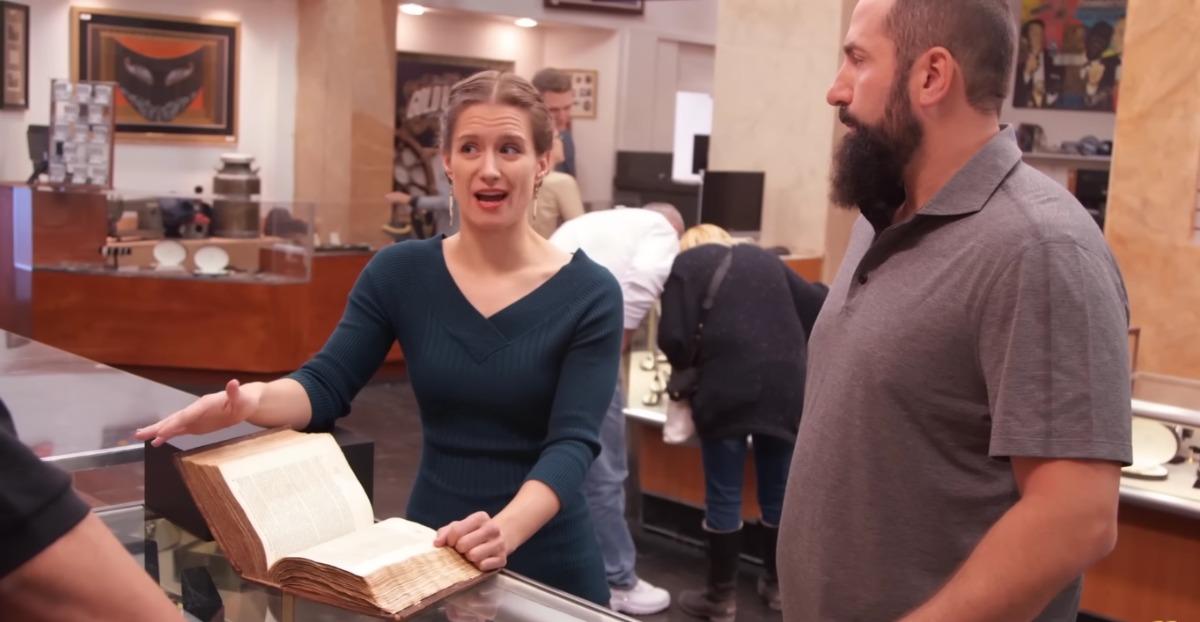 Article continues below advertisement
Is Rebecca Romney from 'Pawn Stars' divorced?
Rebecca hasn't revealed publicly that she and J.P. are divorced now. However, she has never been one to share many personal details of her life with fans. Her Instagram doesn't even feature personal photos, and instead includes rare book information and posts relating to that alone. There is a September 2022 post in which Rebecca doesn't have a wedding band on, but that doesn't necessarily mean she and J.P. are divorced now.
J.P., an author, still includes Rebecca and their kids in his author's bio, which is an indicator that maybe the divorce rumors are just that. According to the Macmillan Publishers website, J.P. "lives in Pennsylvania, with his wife and two children."
Rebecca and J.P. also worked on a book together, which was published in 2021, called Printer's Error: Irreverent Stories from Book History.
Article continues below advertisement
What is 'Pawn Stars' book expert Rebecca up to now?
Even though Rebecca isn't one of the Pawn Stars experts who appears on the show in every episode, she is still part of the panel of individuals that Rick Harrison and the gang call on when they need a second opinion on something. She still appears on Pawn Stars every so often and Rebecca is still working as a rare book dealer.
Article continues below advertisement
She's also on TikTok now, where she shares the ins and outs of dealing in rare books. Rebecca answers fans in the comments of some of her videos too. And, while some of her followers are itching for Rebecca to get her own show, outside of Pawn Stars, she seems content to share her love of her career on social media and with clients in real life.
Pawn Stars isn't your typical reality show where brunches are staged and drinks are thrown. So to truly determine if Rebecca is divorced is a little more difficult. She seems to enjoy privacy in her personal life outside of the History Channel series. And with a serious job like hers, you can't really blame her.
Watch Pawn Stars on Wednesdays at 8 p.m. EST on the History Channel.