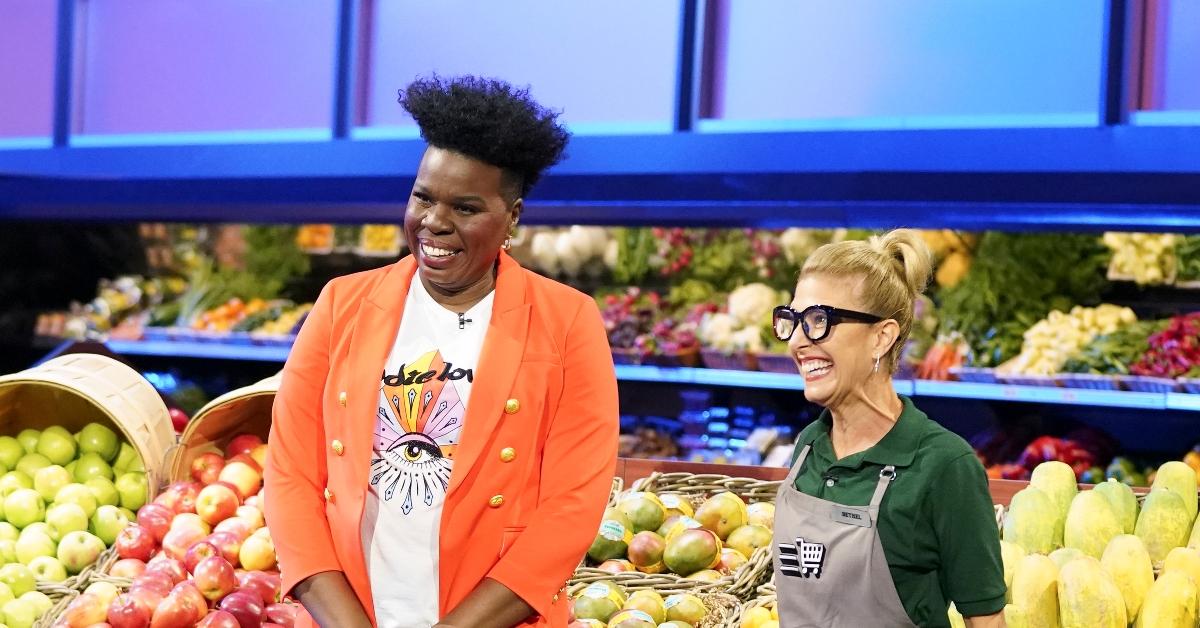 This Is the Location Where the New Episodes of 'Supermarket Sweep' Were Filmed
Ever since its premiere on ABC in 1965, Supermarket Sweep enjoyed unparalleled popularity among viewers with a working knowledge of grocery prices and far beyond.
The nostalgia-inducing game show calls on contestants to answer trivia questions and fill their carts with the most expensive items they can lay their eyes on. But it wasn't the edgy sweaters or host Leslie Jones's hilarious jokes that keep viewers preoccupied. Many would like to know: Where was the show filmed?
Article continues below advertisement
'Supermarket Sweep' was filmed at a shop specifically built for this purpose.
According to a recent press release by ABC, the latest iteration of the eminent game show was filmed on a set designed specifically for this purpose. Unlike in previous years, the current season of Supermarket Sweep was shot at a shop-like setting where perishable and non-perishable goods, electric gadgets, and various other, equally eccentric items were arranged in such a way as to make the contestants' job all the more complicated.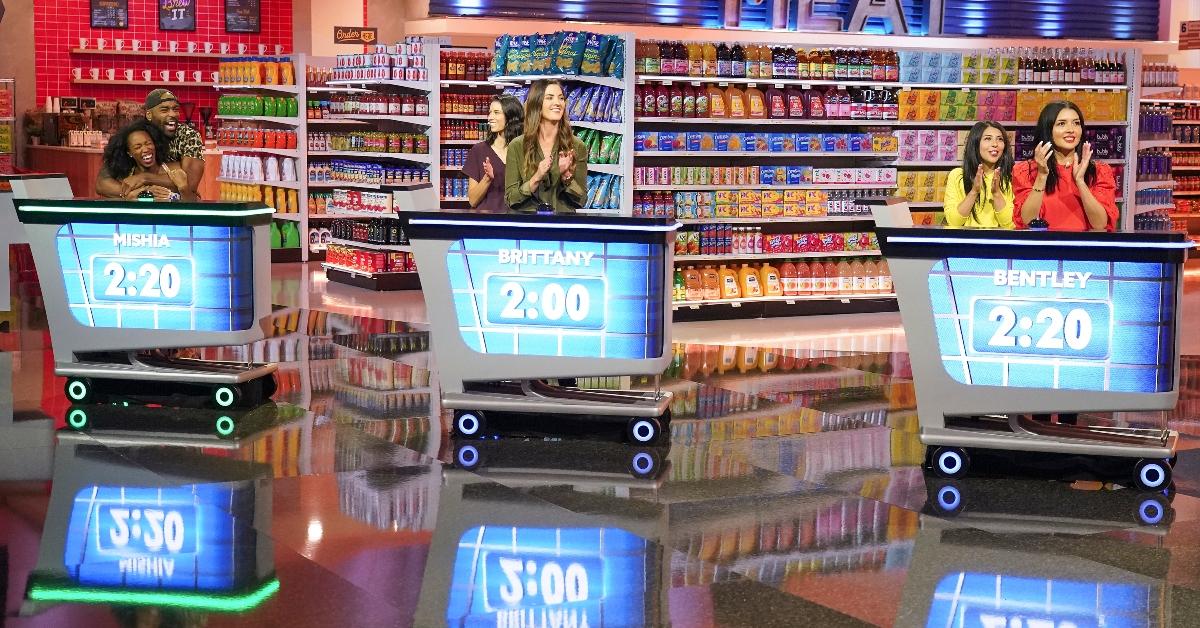 Article continues below advertisement
The latest episodes of Supermarket Sweep were shot inside a 35,000-square-foot hangar that belongs to the Santa Monica Municipal Airport in Santa Monica, Calif., a previous article by Los Angeles Times reveals. The filming of the show was supposed to begin in the spring of 2020 — but it was pushed back to the end of July 2020 due to the novel coronavirus (COVID-19) pandemic.
According to Entertainment Weekly, the set has changed dramatically by then, as producers had to make sure that the contestants would be able to adhere to social distancing at all times and that touching the consumer goods on set wouldn't put them at risk of contracting the virus.
Article continues below advertisement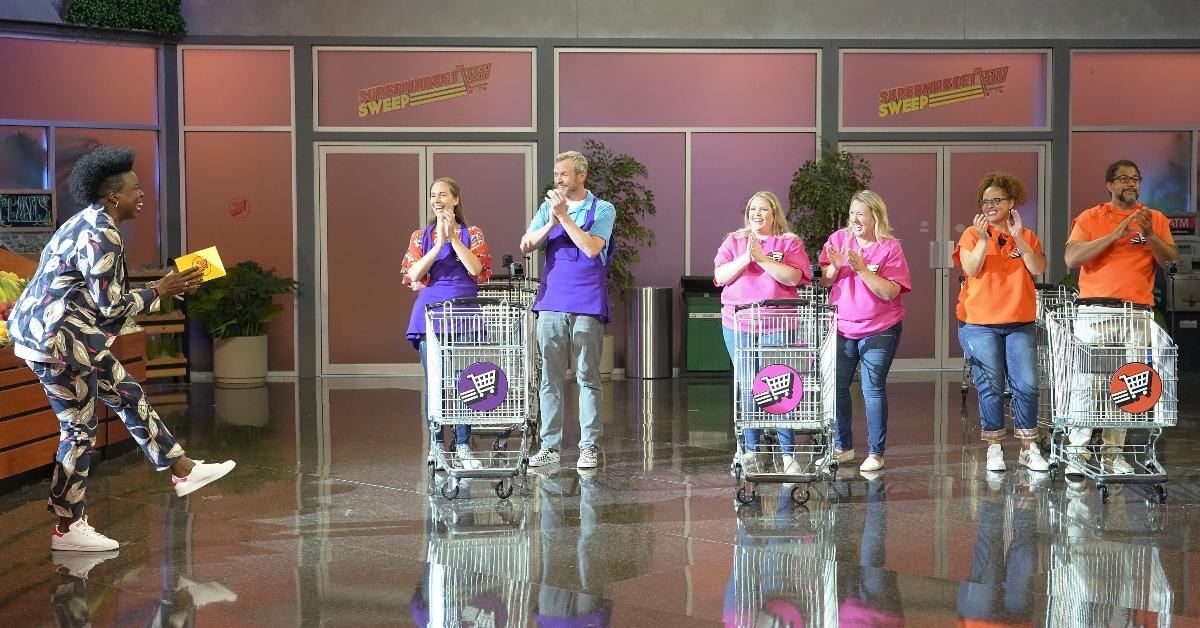 However, the coronavirus protocol extends far beyond the set layout and the rigorous use of electrostatic sprayers. As producer Wes Kauble told Collider, everyone on set had to wear masks and personal protective equipment when they were off-camera.
"The only people who ever had their masks off were anyone who actually appeared on camera, and they only took them off when the cameras were rolling. Everyone else had to have masks, PPE, et cetera, everything you can imagine," he told the outlet.
Article continues below advertisement
"We made the conscious decision to shoot it that way, because we wanted people to be able to have a departure and a vacation from what's been going on. Seeing people running around a supermarket in masks felt a little too real," he added.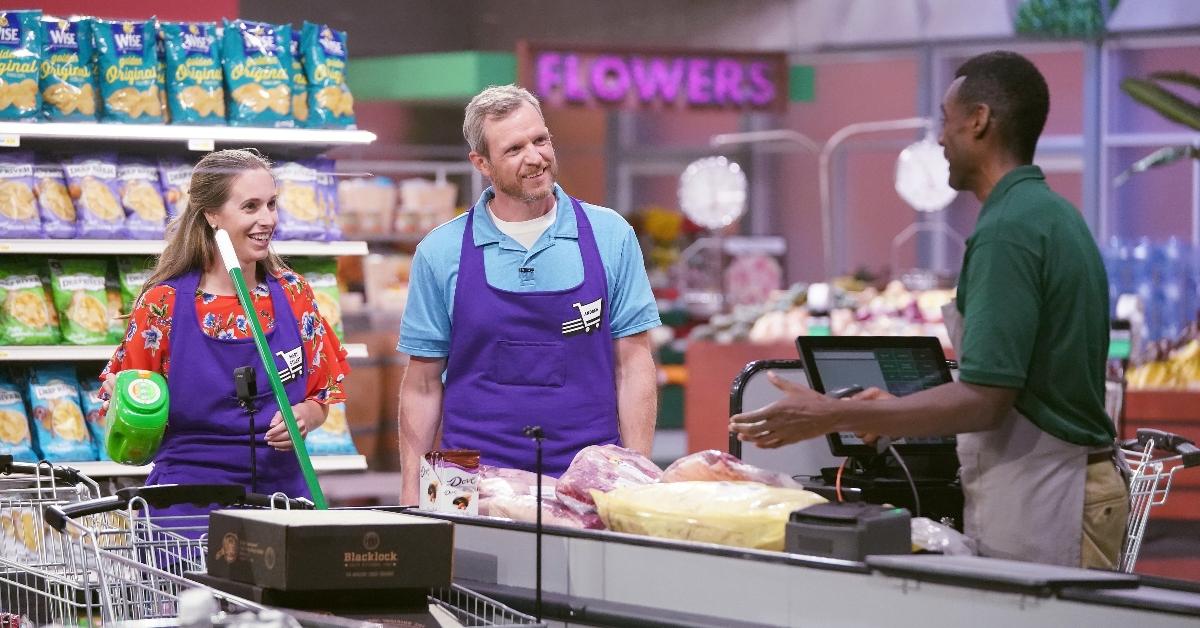 Article continues below advertisement
The new version stars Leslie Jones in place of original 'Supermarket Sweep' host David Ruprecht.
Other changes have taken place over at Supermarket Sweep as well. SNL alum and Emmy Award-nominated actress Leslie Jones came to replace the legendary David Ruprecht, who hosted the show during the 1990s and early 2000s.
The creators of the latest iteration of the show made conscious efforts to ensure that no items would go to waste. According to a previous article by Today, they donated 95 pallets of food products to local charities, including The Los Angeles Regional Food Bank, Food Finders, FoodCycle LA, Los Angeles Mission, Downtown Women's Center, among others. They also gifted meats and pet food to organizations like the Rancho Wildlife Foundation and The Rescue Train.
Catch new episodes of Supermarket Sweep every Sunday at 8 p.m. EST on ABC.