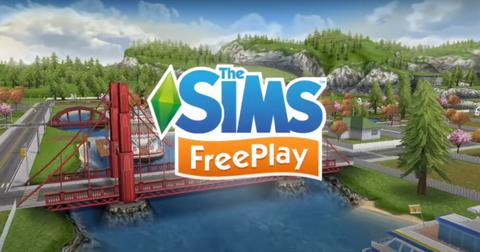 'The Sims' Is Still a Thing and It's Just as Involved as Ever
By Chrissy Bobic

May. 7 2020, Published 1:56 p.m. ET
Remember the days when you could willingly dedicate several hours at a time to playing The Sims with interruptions only for bathroom breaks and snack refills? If you find yourself with self-quarantine-induced free time now, then you might want to check out The Sims FreePlay on the electronic device of your choice. If you already have it and you're knee-deep in the Secret Winter Wonderland quest, then you're probably trying to figure out where the pickaxe in The Sims FreePlay is right about now.
Article continues below advertisement
Well, spoiler alert, it's basically hidden in plain sight. For some users, the fun is figuring out these things as you go and learning through each step of the adventure. For others who have already played from sunset to sunrise, the time might have come to look for answers elsewhere so they can get on with their respective games.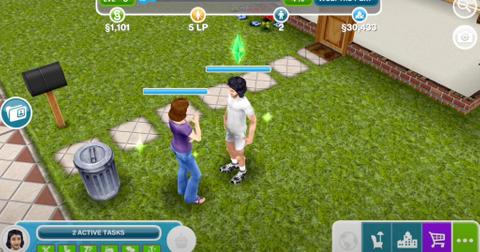 Article continues below advertisement
So, where is the pickaxe in 'The Sims FreePlay'?
According to a YouTube video showing one gamer's successful quest in finding the pickaxe and a message board on which other users describe their experiences, it's not too hard to find. First, remember that if you can't find the pickaxe, you can ask a snow sprite to "think hard" in order to better locate it. But it's basically hidden in plain sight.
If you look at the path toward Jack's Room after coming through the portal, you can see one of the gold railings nearby. The pickaxe is actually hanging from that. Then, all you have to do is click on it to officially "find" it, thereby completing the third set of goals in the Winter Wonderland quest.
Article continues below advertisement
'The Sims' is launching a new expansion pack.
While the Winter Wonderland quest here is for The Sims FreePlay, which is a mobile game, there are still new versions of the original PC Sims all the time. The Sims 4 came out in 2014, but expansion packs to that particular version of the long-running PC game and the gaming system versions are still being churned out.
Article continues below advertisement
In fact, the expansion pack The Sims 4: Eco Lifestyle is set to release on June 5, 2020 on not only PC, but also gaming systems. Before that, in 2019, the Island Living expansion pack was released, which had similar themes of eco-friendly building and conservation that players can use throughout the game.
Nobody:
Absolutely Nobody:
Me: building a house for my boyfriend and me and our four children in the sims FreePlay. And basically completely planning me and my boyfriend's future through a game.

— Debra Noelina (@Noelinaaa) May 2, 2020
Article continues below advertisement
There are still 'Sims' cheat codes that work to help you along your way.
If there is one thing synonymous with playing The Sims from back in the day, it's the cheat codes. Namely, the one which gets you unlimited money, or Simoleons. Unsurprisingly, there are still cheat codes out there for the PC and gaming system versions of The Sims, but there are also cheat codes for The Sims FreePlay.
Whether you want to know how to find the pickaxe in The Sims or you are stuck in another journey that you can't quite seem to get through, these days there are cheats or hints online to help you through pretty much anything related to The Sims. And right now is probably the best time to devote some free time to living vicariously through simulated characters of your own creation.