'Wipeout': Extreme Obstacle Course Series Rebooted — Here's How to Apply!
Where is the 'Wipeout' course located? TBS officially announced that the extreme competition series has been rebooted. Here's how to apply!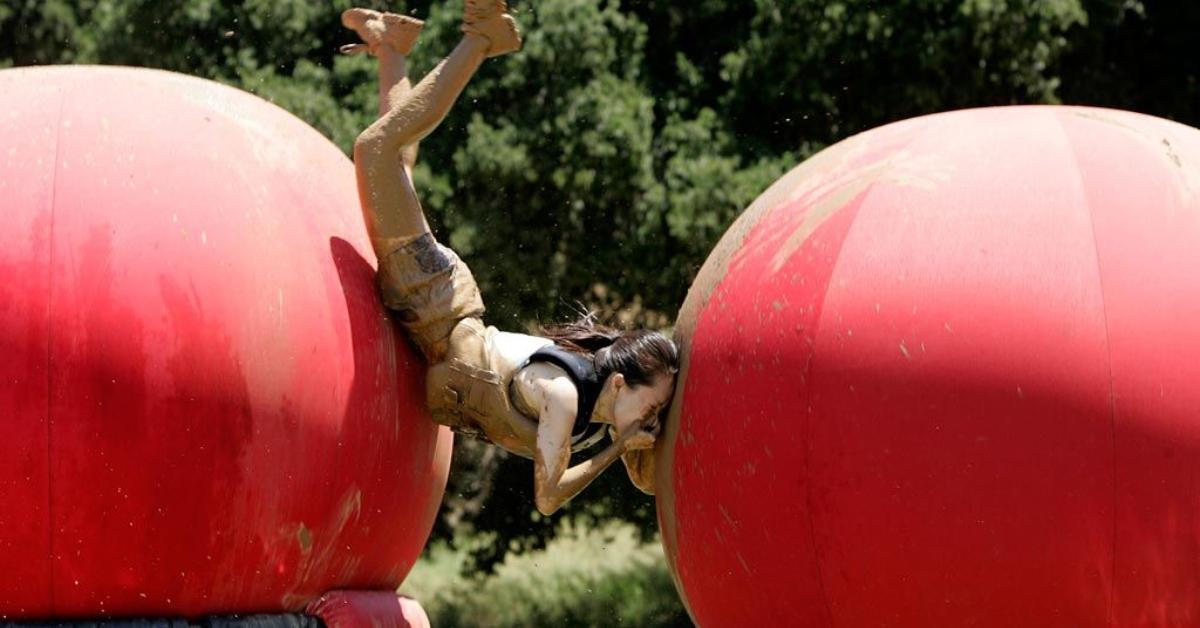 The big red balls are back!
If you were a fan of the reality competition series Wipeout, TBS just announced that the beloved gameshow has been rebooted.
"I am thrilled that it is returning more competitive than ever, while continuing to provide hilarious wipeouts. Wipeout is a rare show loved by both kids and adults, a true co-viewing experience. With a strong focus on comedy, there is no better network for Wipeout's return than TBS," creator Matt Kunitz stated (via Deadline).
Article continues below advertisement
So, where is the 'Wipeout' course located?
The insane obstacle course is designed to test a person's agility, balance, and endurance, as competitors try to make it to the end to win a cash prize.
The original series ran for seven seasons on ABC and the course was located at Sable Ranch in Santa Clarita, Calif.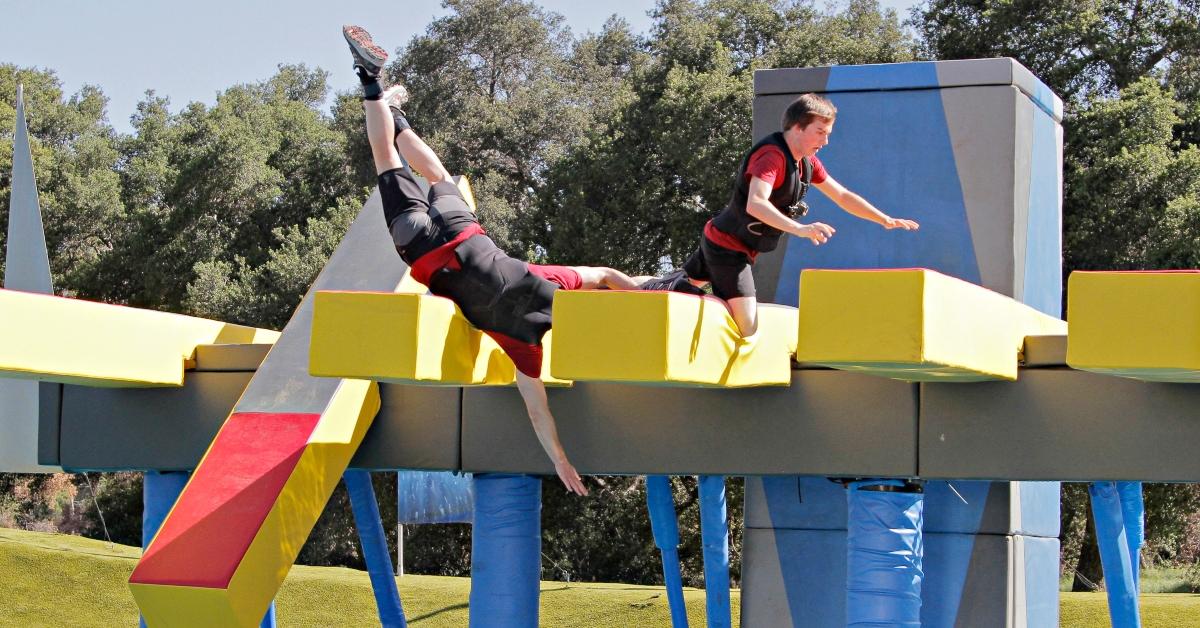 Article continues below advertisement
According to Deadline, the reboot will feature a few formating course changes. "Each game has been designed into three rounds and now features a three-stage, obstacle course consisting of multiple strategy and decision points designed to further challenge, and wear out, the stamina of the competitors," the outlet reported.
And, for fans of the OG series, the TBS series will still feature the iconic giant red balls, which always prove to be a difficult task for even the top competitors.
"Now more than ever is the time to gather family and tune-in to a fiercely wild and undeniably engaging viewing experience that mixes athletic action with hilarious antics," General Manager of TNT, TBS, and truTV Brett Weitz stated in a press release (via Deadline).
Article continues below advertisement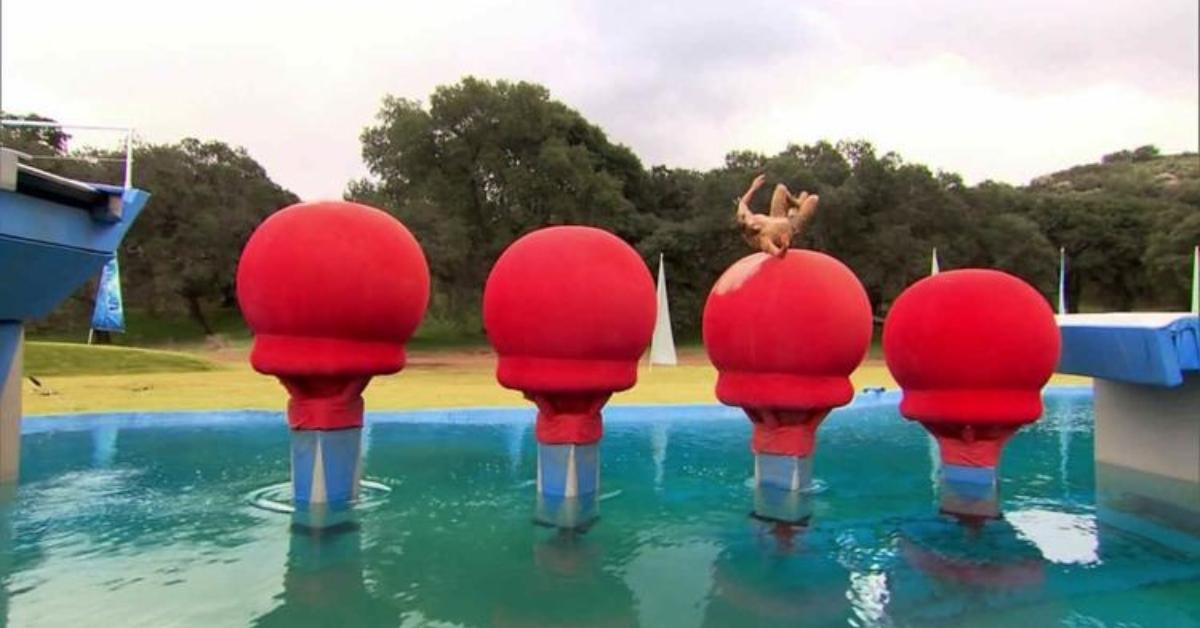 He added, "We are honored to partner with Endemol Shine to present a reimagined take on this universally beloved franchise that keeps audiences of all ages glued to the screen."
According to the casting site, the reboot will film in Southern California.
Article continues below advertisement
Here's how you can apply to be a contestant on 'Wipeout'.
If you think you have what it takes to compete in the largest obstacle course, you can now audition to be a contestant on the series. According to the casting site, men and women 18 years and older are able to apply. However, you must be a legal U.S. resident, be a resident of the Southern California area, and available to shoot in L.A. for three non-consecutive days.
If you fit the description, you put yourself in the running to win a cash prize of $25,000.
Amid the ongoing coronavirus pandemic (also known as COVID-19), Deadline reported that producers will virtually cast contestants for the series as new production guidelines will need to be implemented.
Article continues below advertisement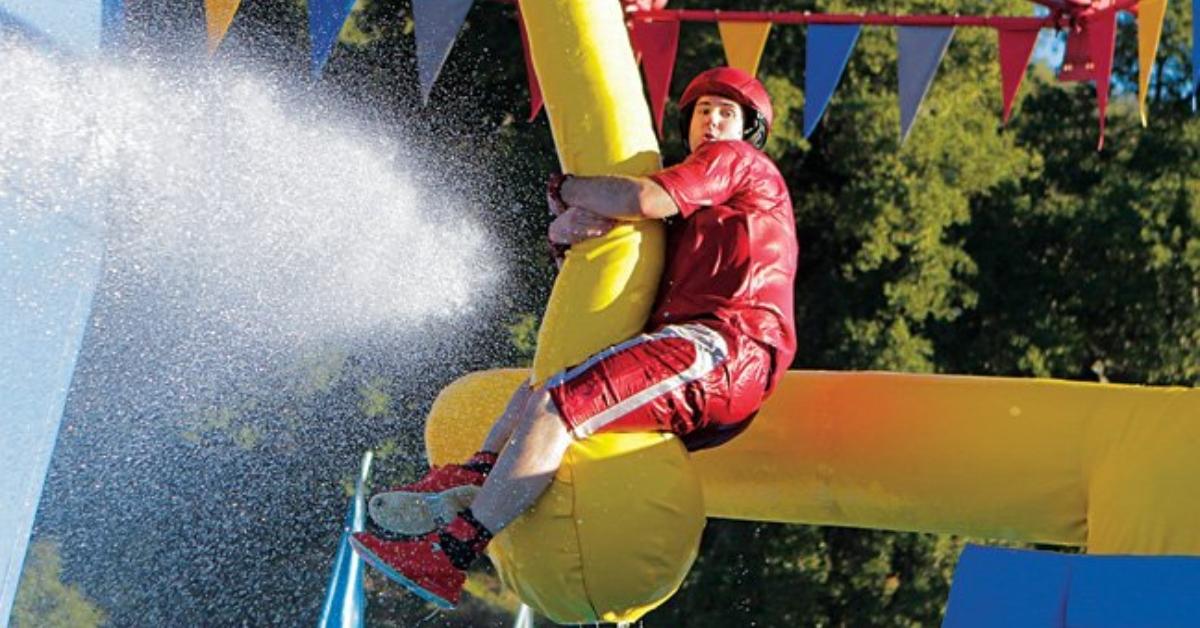 Fans react to the news that 'Wipeout' is returning!
With news that the ultimate competition series is returning, which will be sure to feature slips, falls, and funny commentary, fans are anxiously awaiting the new season. "I still catch reruns on weekends. This show is the bomb. Never give up! Never surrender! #Wipeout," tweeted one fan.
Another added, "I've always wanted to run a wipeout course...too bad I'm not a resident of Southern California."
"WOOOOOO WIPEOUT IS BACK #Wipeout. Good luck. @TBSNetwork hope the falls get better at a time like this," tweeted a viewer. Additionally, someone wrote, "Always enjoyed Wipeout back in the day, can't wait for it to come back!"