Replace Your Blue Moon Orange Garnish With Mini Pies — Baked by Melissa Founder on Sweet Collab (EXCLUSIVE)
Where can you buy Blue Moon Pie Pints? Baked by Melissa founder Melissa Ben-Ishay dishes on creating three mini pie flavors.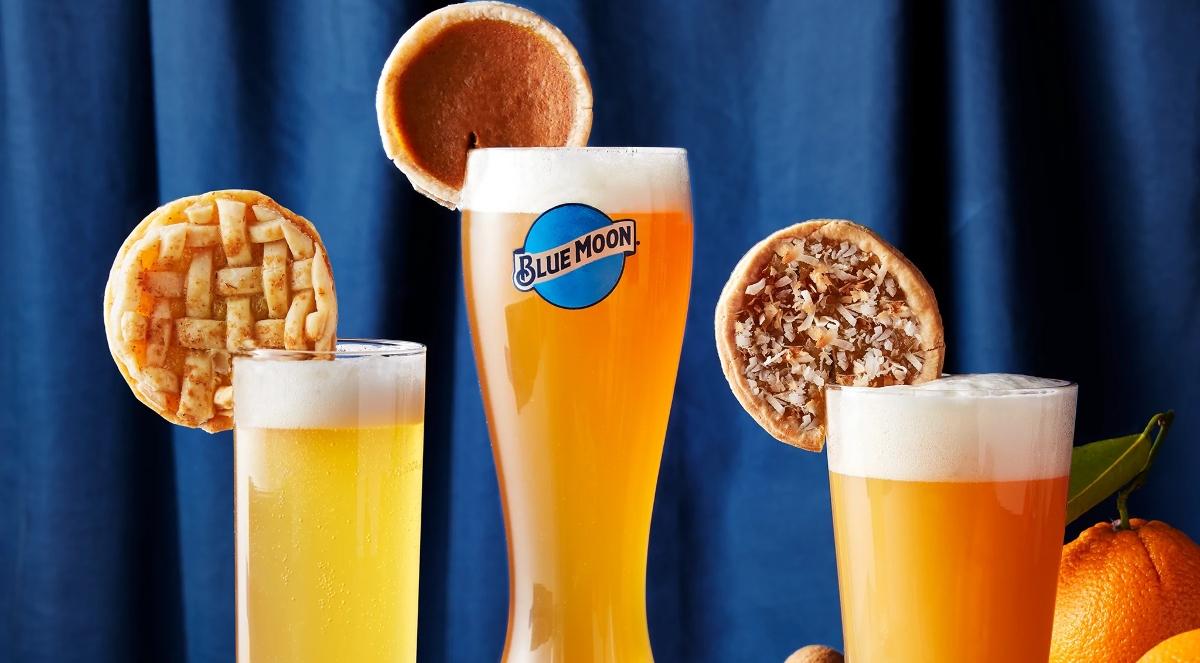 Let's face it, the holiday season brings together family, friends, and a whole lot of food. While some may still be munching on the last of their Halloween candy, our eyes are set on decorating and planning for Christmas Thanksgiving. Yes, despite some peoples' best efforts, Thanksgiving is upon us, which means families are gearing up to celebrate with their loved ones on Nov. 24.
Article continues below advertisement
While some may be excited to dine on turkey, mashed potatoes, green beans, and sweet potatoes, we can't help but squeal in excitement over the thought of dessert. Sorry Christmas fans, but the Thanksgiving holiday certainly triumphs in the dessert department.
Melissa Ben-Ishay, founder of Baked by Melisssa, partnered with Blue Moon to create a line of mini holiday pies that will "garnish" your beer. Say goodbye to the iconic orange wheel for the Thanksgiving holiday, and celebrate with seasonal pies.
So, where can you buy the Blue Moon Pie Pints from Baked by Melissa? Distractify spoke exclusively with the bakery founder about developing the three pie flavors and more.
Article continues below advertisement
Where can you buy Blue Moon Pie Pints from Baked by Melissa?
For consumers interested in purchasing the Blue Moon Pie Pints, the mini desserts will be sold in packs of three for $18 at BlueMoonPiePints.com, from Nov. 7 through Nov. 11. Additionally, the recipes for the three pies will be available online, if you have the urge to bake the mini desserts yourself.
So, what are the flavors?
Article continues below advertisement
Melissa told us that she spoke with Blue Moon's brewmaster to learn about the different notes in the beer and found a similarity between baking and brewing.
"As an example, Blue Moon Belgian White has dashes of coriander and orange zest that come through in the beer and so we created a classic pumpkin pie with an elevated twist, which incorporates dashes of coriander and orange as well that complement, the subtle sweetness and bright citrus aroma that you get from Blue Moon's Belgian White," she explained, detailing the Spiced Citrus Pumpkin Pie flavor.
Article continues below advertisement
The other two pies she created include a Tropic Sky Pie, which is packed with mango and pineapple custard filling that is meant to complement Blue Moon's LightSky beer, and a Coconut Citrus Pie, which was created to "balance Moon Haze's hoppiness" but also complement the flavor profile.
Though the baker is an expert in crafting mini desserts, Melissa told us that the pumpkin pie proved to be the most challenging, adding, "I went in a couple different directions before I landed on this spiced pumpkin pie with a hint of citrus."
Aside from her partnership with Blue Moon, the Baked by Melissa founder told us that the company is gearing up to release a brand new "Thanksgiving assortment" that is basically "all of your favorite Thanksgiving desserts in a bite."
She added, "We're bringing the dessert table to you this Thanksgiving." Well, we certainly can't wait to taste-test these delicious mini desserts.