The Heavy Sniper Rifle Has Been Nerfed Again — but You'll Still Want it in 'Fortnite'
While the Heavy Sniper Rifle used to be one of the most powerful weapons in 'Fortnite,' it's recently been nerfed again. Where to find it.
Since the popular battle royale game Fortnite introduced its Zero Build mode in Season 2, players have had to get crafty with new ways to both defend themselves and take down other players.
While the game brought in new features to go along with the Zero Build mode, like an overshield for additional protection, there are also certain weapons that have been removed from the vault and brought back into gameplay to level the playing field.
Article continues below advertisement
And for Season 2, Epic Games has finally unvaulted the Heavy Sniper Rifle — one of the game's more intimidating weapons. Not only is the weapon able to take down enemies in a couple of well-aimed shots, but it also deals bonus damage to in-game vehicles (making it great when facing off against the IO soldiers).
So where can you find the Heavy Sniper Rifle? Here's what you need to know.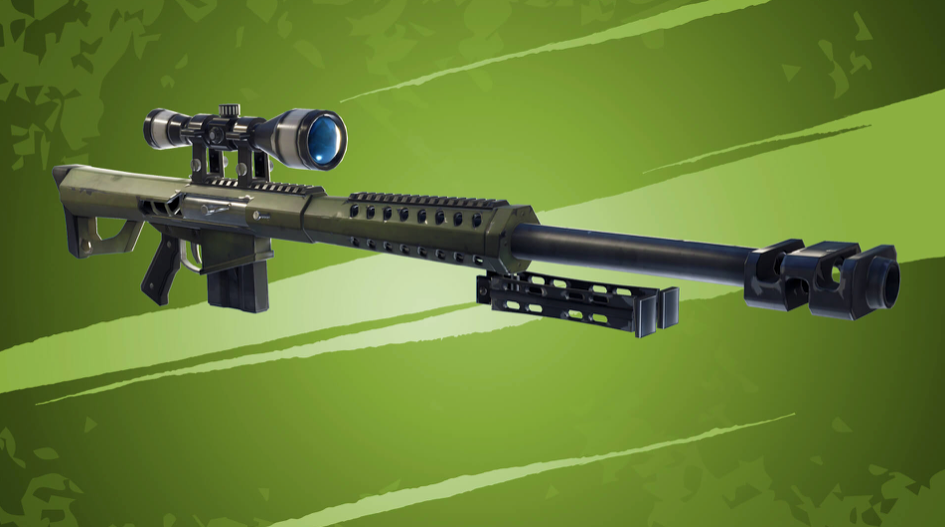 Article continues below advertisement
Where to find the Heavy Sniper Rifle in 'Fortnite.'
Unfortunately, this weapon is much harder to find, as it won't be available to players in the floor loots around the map. Instead, the Heavy Sniper Rifle is only available in chests, rare chests, and various supply drops — but even then, since it comes in Rare, Epic, and Legendary forms, it won't be easy to hunt down.
There really are no cheats or easier ways to obtain the Heavy Sniper Rifle. You'll truly just have to check as many chests and supply drops as you can in the hopes of finding it.
The Heavy Sniper Rifle is not as powerful as it once was.
The Heavy Sniper Rifle has a long history in Fortnite, originally being one of the game's most powerful weapons. Initially brought to the title midway through Chapter 1, the weapon used to be able to take out other players with only one shot, inflicting nearly 400 damage to an enemy with a well-aimed headshot, according to SportsKeeda.
But since its introduction to the game, the Heavy Sniper Rifle has been nerfed a few times, bringing its damage-dealt down drastically.
Article continues below advertisement
First, its 400 damage was brought down to 330 in Chapter 2, Season 2, still allowing one-shot headshots for the highly skilled players, but Epic Games seems to have ultimately decided that the weapon is still too powerful.
For a time, many believed it was being vaulted for good, though for Chapter 3, Season 2, it seems that the weapon has made a reappearance — after being nerfed yet again.
Now, the Heavy Sniper Rifle will only deal 198 damage at most, preventing most one-shot kills.
While this has angered many Fortnite players, the weapon's usefulness against vehicles is timed perfectly with the introduction of armored Battle Buses. Now that players can drive these decked-out buses through the game, taking opponents down easily, it makes sense why it would be reintroduced into the game.
The Heavy Sniper Rifle may no longer be great against individual enemies, but if you're looking to take down tanks or Battle Buses, this is a weapon you'll want in your arsenal.