'Fortnite' Players Can Mow Down Enemies in the New Armored Battle Bus
Epic Games has brought a new armored Battle Bus to 'Fortnite' — here's where to find it around the map and how to fund the new project.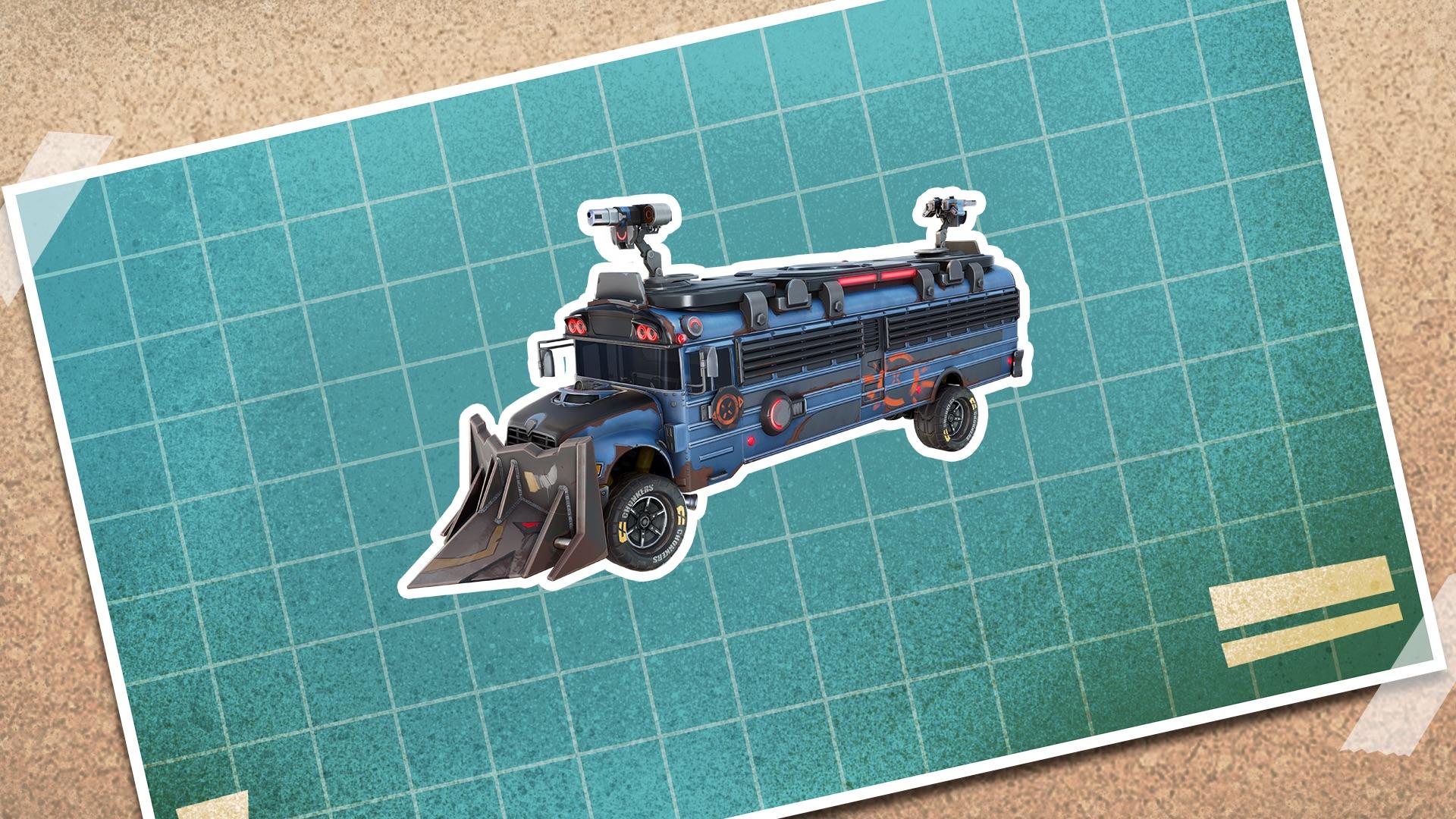 The newest season of Fortnite has brought about many new features that have kept players on their toes. From removing building (and then adding a Zero Build mode) to the invasion of IO soldiers across the map, the game is really heating up for players this season.
Article continues below advertisement
The Battle Bus has long been a staple part of Fortnite gameplay — but even it has received new features this season, as players can finally get behind its wheel. But where do you find the Battle Bus?
Article continues below advertisement
Here's where to find the Battle Bus in 'Fortnite.'
If you've already contributed Gold Bars to the project (or you just want to drive the Battle Bus), there are currently two locations on the Fortnite map that have fully-funded Battle Buses.
You can find these busses on the east side of the Sanctuary and in front of the Synapse Station. Since these are already fully funded, you won't need to dole out Gold Bars to drive it (though you should still contribute to the other station if you haven't already).
Because there are currently only two Battle Busses available, you'll want to drop into the game near these locations to increase your chances of being able to snag one — but be careful, as there are bound to be plenty of others who have the same idea as you.
Article continues below advertisement
You have to fund the Battle Bus before you can drive it.
The new Battle Bus has all-terrain tires, a Cow Catcher at its helm, and even two turrets — truly this new Battle Bus is the best way to mow through anything and everything in your path.
But of course, you won't be able to just hop behind the wheel of it. Instead, you'll have to fund the battle bus if you want any chance of driving it during battle.
Article continues below advertisement
There are three different locations around the Fortnite map where you can fund the Battle Bus. Unfortunately, though, you won't be able to fund it alone.
A majority of the players who log onto Fortnite will have to donate Gold Bars to help fund the Battle Bus. While you individually can contribute to it, it's unlikely that one person will be able to single-handedly bring the bus to reality.
At these funding stations, you can donate Gold Bars in multiples of 50. Once the required number has been raised, players will then be able to navigate to that spot at the beginning of the match to snatch a Battle Bus for their own fight.
At this time, the only Battle Bus station that has yet to be fully funded is the one at The Daily Bugle.
It's likely there will be even more Battle Busses added to the game as this season progresses, though these will also have to be funded if you want them to become accessible. Be sure to save your Gold Bars to contribute to the project if you enjoy taking down your enemies with this decked out vehicle.