KFC Is Bringing Back Their Beloved Bunless Sandwich This Month
KFC is temporarily bringing back its Double Down sandwich on March 6. Here's what we know about the sandwich's return and availability.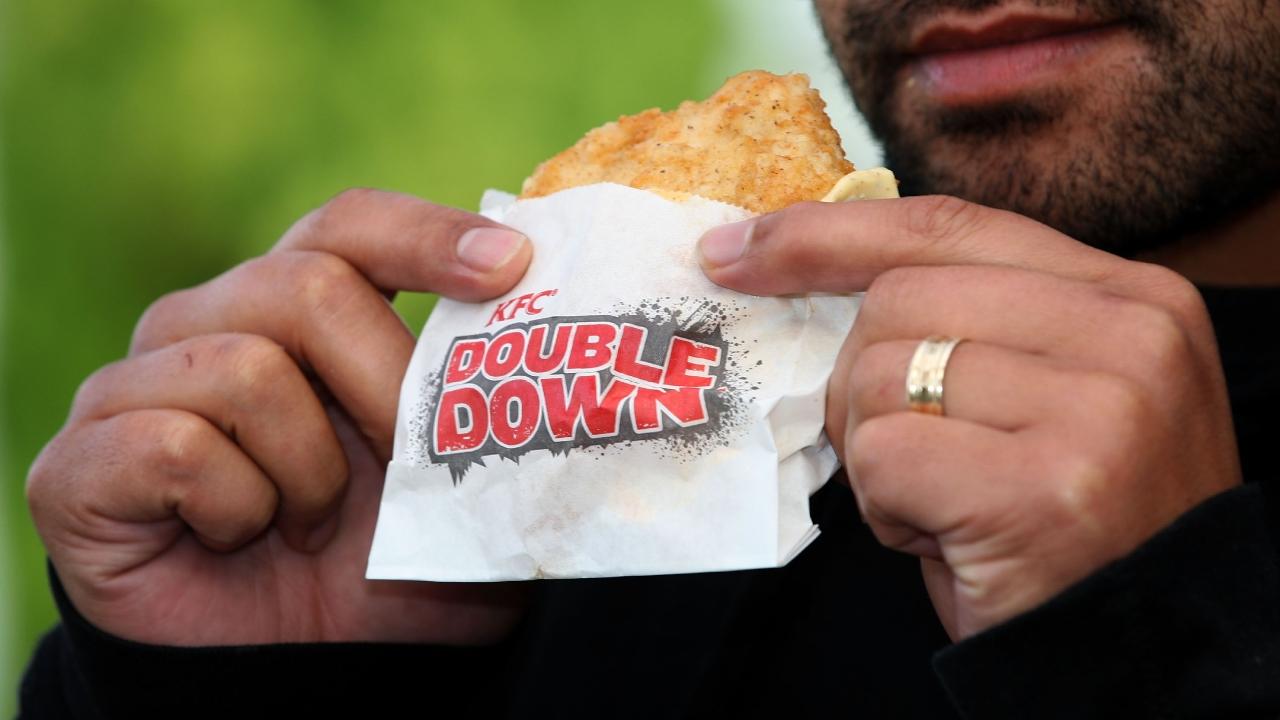 It's time to go feast mode at KFC. The fast-food restaurant chain is temporarily bringing back a popular menu item after nearly a decade-long hiatus. It's called the Double Down, and it's a godsend for fried chicken lovers everywhere.
As Nick Chavez, the CMO of KFC U.S. said in a press release, it is "one of the most buzzworthy fast food menu items ever." Below, we share all the mouthwatering details about this finger-licking good return and where you can find it.
Article continues below advertisement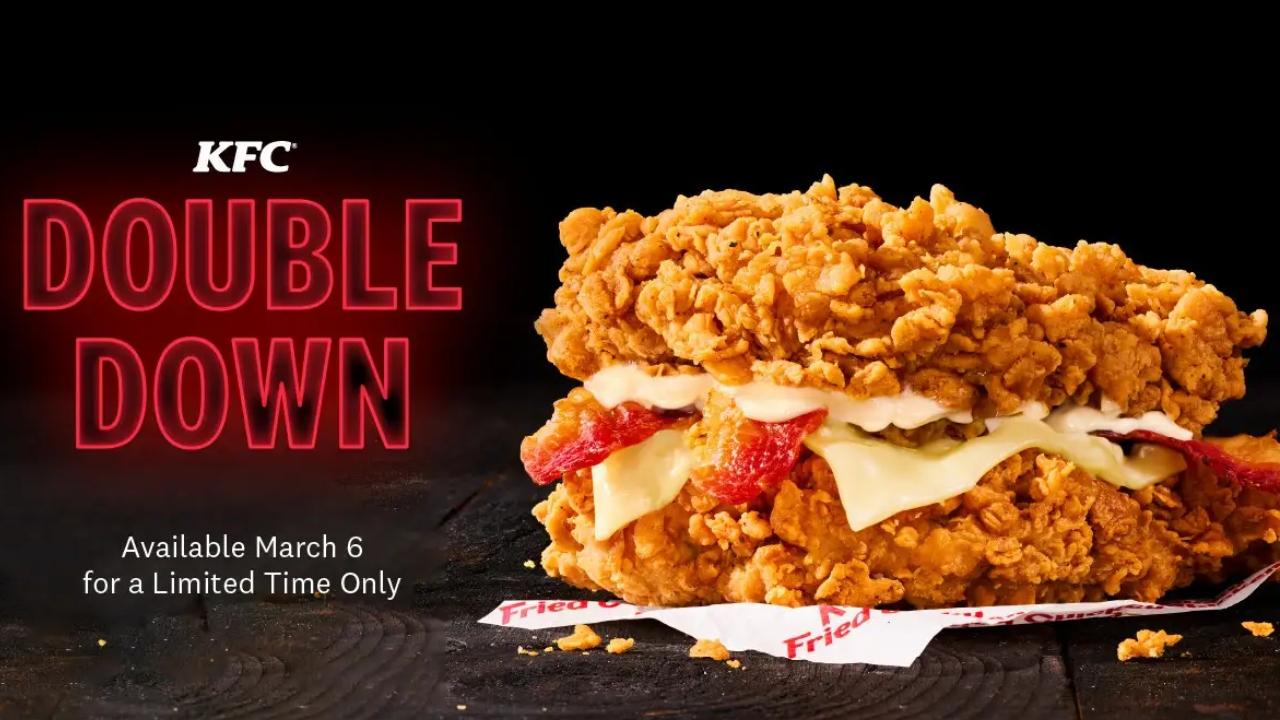 What is the KFC Double Down?
The KFC Double Down is a bunless fried chicken sandwich that contains a pair of fried chicken filets complemented with two slices of cheese, bacon, and a choice of mayo or spicy sauce.
The two fried chicken filets serve as the bun as no bread is included.
Article continues below advertisement
The Double Down first hit the menu in 2010 and sold more than 10 million sandwiches in the first month. Amid controversial health concerns, the brand temporarily brought it back again in April 2014. However, the Double Down hasn't been seen on the menu since.
Article continues below advertisement
Where can you order the KFC Double Down?
The KFC Double Down will be available to order at participating locations starting on March 6. It will remain on the menu for four weeks and can be ordered in-store, online using Quick Pick-Up, through the KFC app, or on KFC.com.
Also being introduced on March 6 for four weeks is the premium Bacon & Cheese Chicken Sandwich.
This new handheld, which does include a freshly-toasted brioche bun, contains one fried chicken filet, a slice of cheese, two pieces of bacon, mayo, and pickles.
Some fans will be able to order KFC's Double Down a day early.
Given all the hype surrounding this return, KFC is hosting a promotion that will allow select fans the chance to indulge in the Double Down a day early. Those interested can head to www.kfcdoubledowndrop.com to sign up.
The first 2,014 customers that sign up will receive an email on March 5 with an exclusive link to pre-order the sandwich. But don't worry if you miss the cutoff. KFC will also be giving out custom merch to select fans who signed up too.