Apple TV Plus's Latest Series 'Severance' Found Its Backdrop in the Garden State
The Apple TV Plus series 'Severance' is our latest obsession. Here's everything you need to know about the series, including where it was filmed.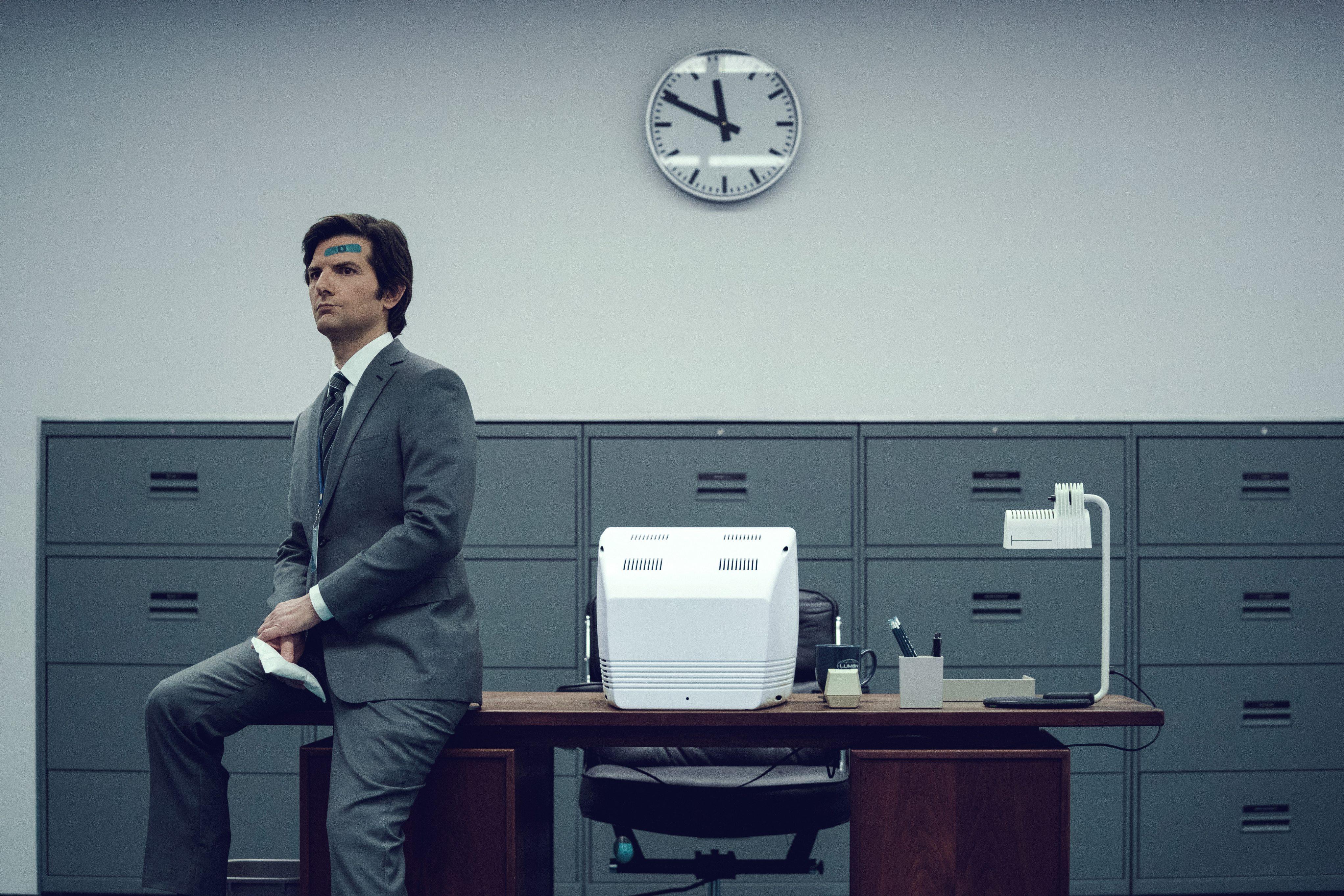 As adults, it can be really tough to manage a work-life balance. We can become too absorbed in our jobs, working excessively and rarely detaching ourselves from the tasks at hand. Though workaholism is an issue for millions worldwide, it doesn't seem to be the case for the characters in the brand-new thriller Severance.
Article continues below advertisement
From Ben Stiller and Dan Erickson, the Apple TV Plus series centers around a group of employees who undergo a "severance" procedure that surgically separates their non-work memories from their work memories.
If you find this concept intriguing, we don't doubt that you're also curious about the filming locations. The enchanting settings accurately portray the corporate deception needed to advance the suspenseful narrative. So, where was Severance filmed? Here's everything we know.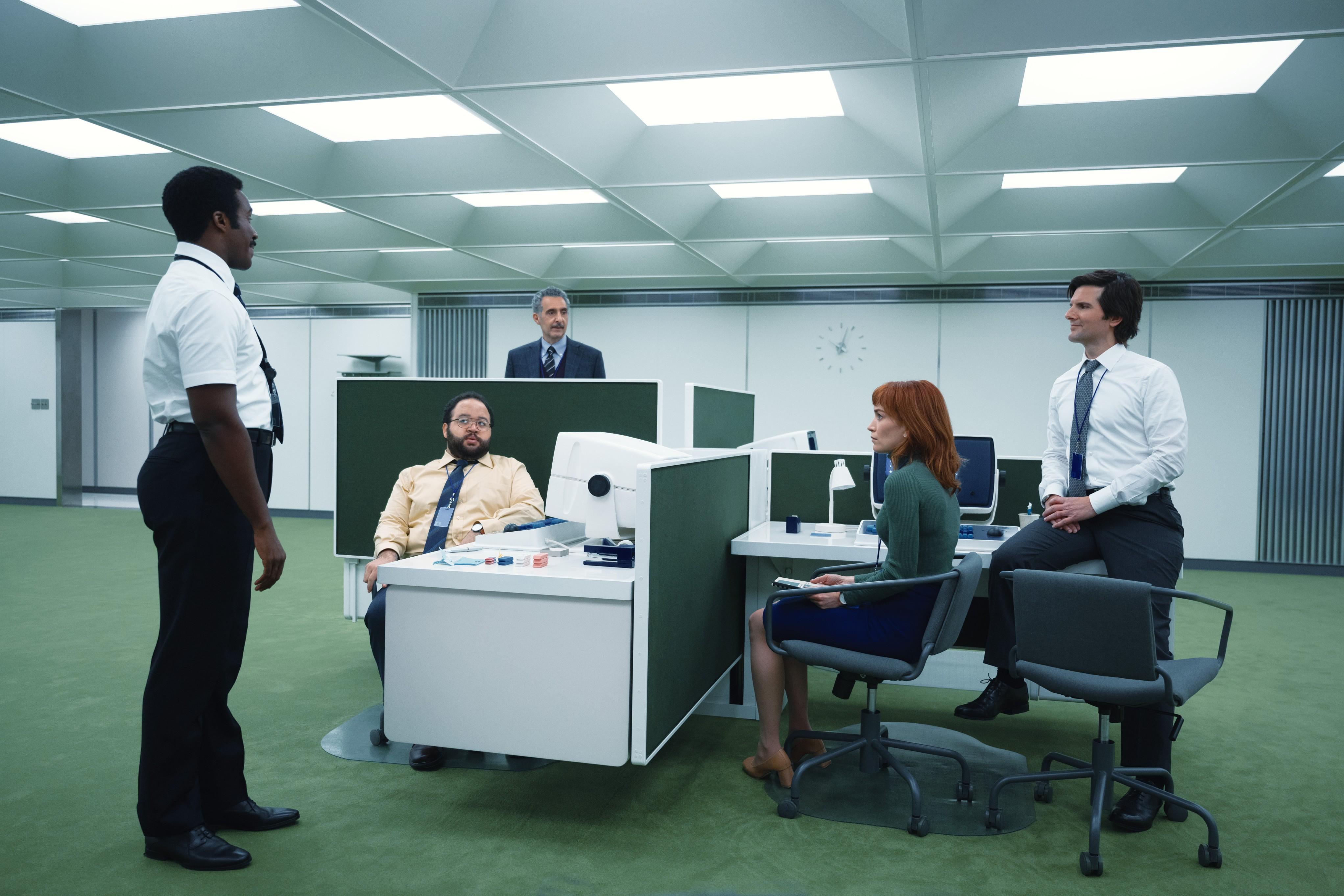 Article continues below advertisement
Where was 'Severance' filmed?
The majority of Severance was filmed on the East Coast, specifically in New York and New Jersey. The Adam Scott-led project began filming in NYC in October 2020, moving to New Jersey in April 2021 and concluding two months later.
Seeing as both areas are known for their massive corporate empires, it makes sense that the production chose to film the unsettling series in the New York metropolitan area.
The first and most prominent location where Severance was filmed was New York City. Production swiftly moved to Nyack in Rockland County, N.Y., in February 2021. The series shot at the Village Gate Townhouses and Two Villains Brewing. If you're planning a trip, we suggest heading to the pub on 132 Main Street in Nyack.
Article continues below advertisement
According to The Cinemaholic, Severance was also filmed in Beacon, N.Y., with brief appearances from Beacon Bath and Bubble at 458 Main Street, The Vault at 446 Main Street, and Beacon Falls Cafe at 472 Main Street. Additionally, filming took place in Kingston and Yonkers, with the latter taking place around Pietro Drive.
Article continues below advertisement
'Severance' also filmed in Monmouth County, N.J.
Monmouth County residents, stand up! Our representation is finally here in the form of Severance.
In April 2021, the final portions of filming for the thriller took place in Holmdel, N.J., specifically at the Bell Works — also known as the Bell Labs Holmdel Complex. The compound is an enormous one-of-a-kind structure, complete with traditional office spaces, dining, retail, fitness, hospitality, and much, much more.
Article continues below advertisement
On April 9, 2021, Governor Phil Murphy discussed the prospect of Severance filming in the Garden State.
"Television production is once again flourishing in New Jersey, and we expect the number of productions that come to our state to shoot is only going to continue to grow," he said in a press release. "We are delighted to welcome Apple TV Plus back to the state."
Secretary of State Tahesha Way added, "New Jersey's film and television industry has rebounded strongly since the worldwide production shutdown caused by the pandemic. ... We are excited by the quantity, quality, and variety of projects now being made in the state."
The first two episodes of Severance are currently streaming on Apple TV Plus.