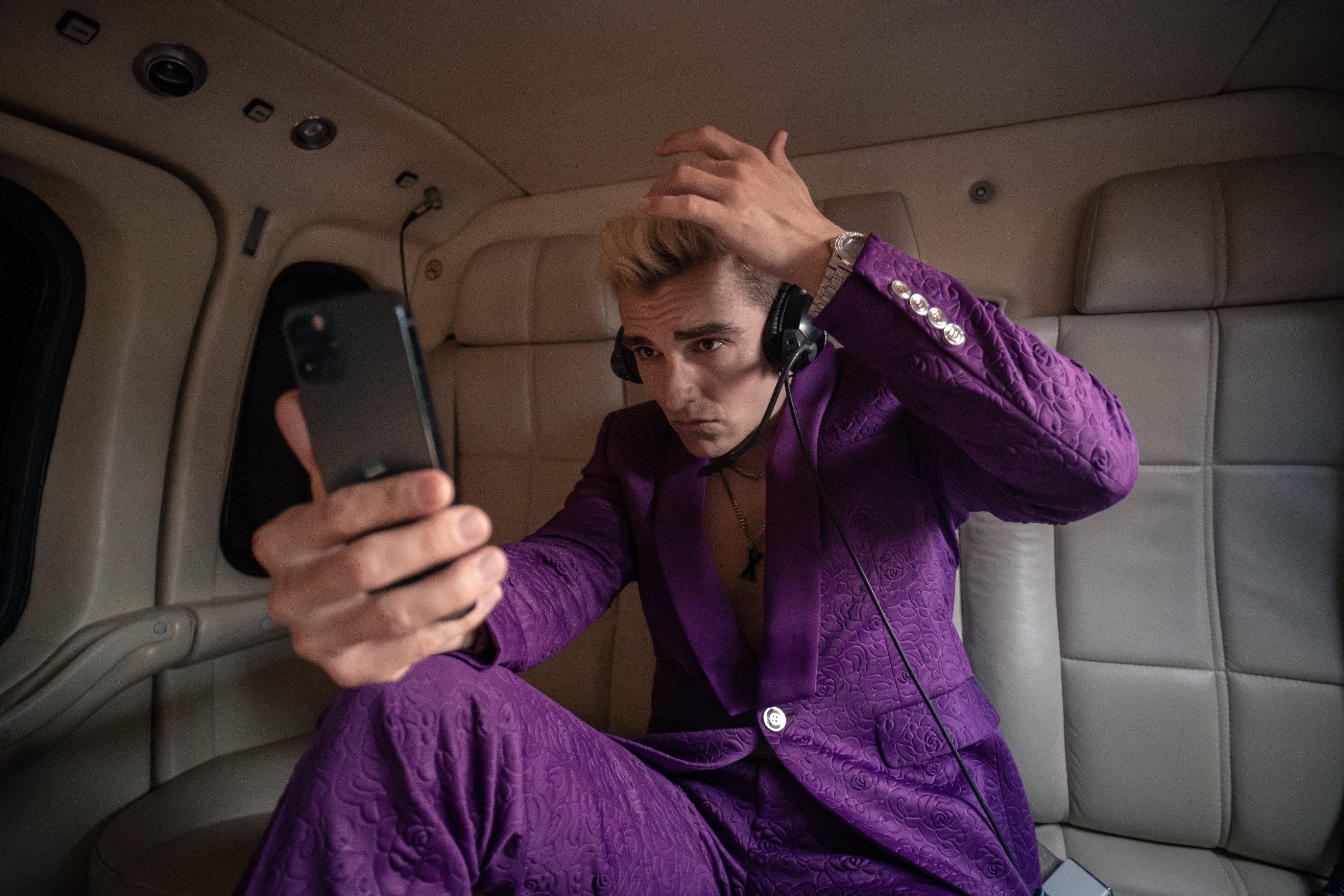 Who Killed Xavier in 'The Afterparty'? These Are Our Three Biggest Suspects
Spoiler alert: This article contains spoilers for the first four episodes of The Afterparty.
Nearly a minute into the first episode of The Afterparty, viewers witness the murder of renowned pop star Xavier (Dave Franco). After he is found dead following an afterparty he threw for his high school reunion class at his luxurious beachfront mansion, it's up to Detective Danner (Tiffany Haddish) and her partner Detective Culp (John Early) to figure out who the killer is.
Article continues below advertisement
With everyone in attendance as a suspect, each episode zones in on one of the party guests, who recall the night in their own unique way; however, it's difficult to tell which parts of their stories are factual and which are fictitious. As of now, anyone could be the killer, but here are our top three guesses for who killed Xavier.
Who killed Xavier in 'The Afterparty'? Walt is at the top of our list.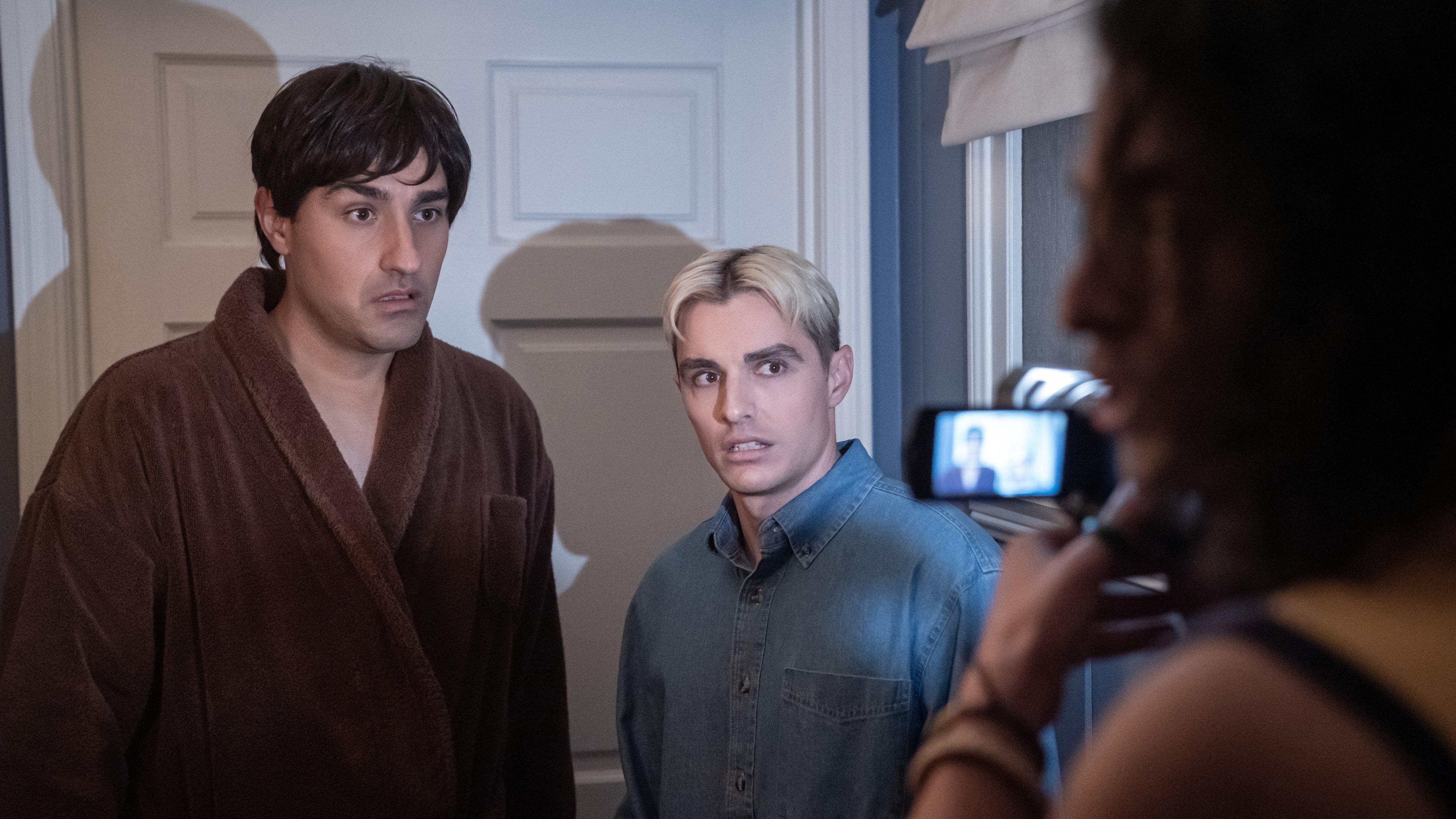 Honestly, who the heck is Walt (Jamie Demetriou)? No one seems to know who he is, as he's repeatedly asking his classmates to say his name, and not one person can remember — yikes! Are we even sure he's a classmate? Did he even attend the same school? We highly doubt it!
Article continues below advertisement
Now, this may be a stretch, but we suspect that Walt is actually an obsessive superfan of Xavier's; the way he sprints to be the first person to greet the pop star when he arrives at the reunion certainly supports our theory. If anything, Walt conned his way into Xavier's past for an opportunity to interact with him. All in all, he's untrustworthy.
Perhaps Yasper killed Xavier because he was envious of the pop star's fame and career.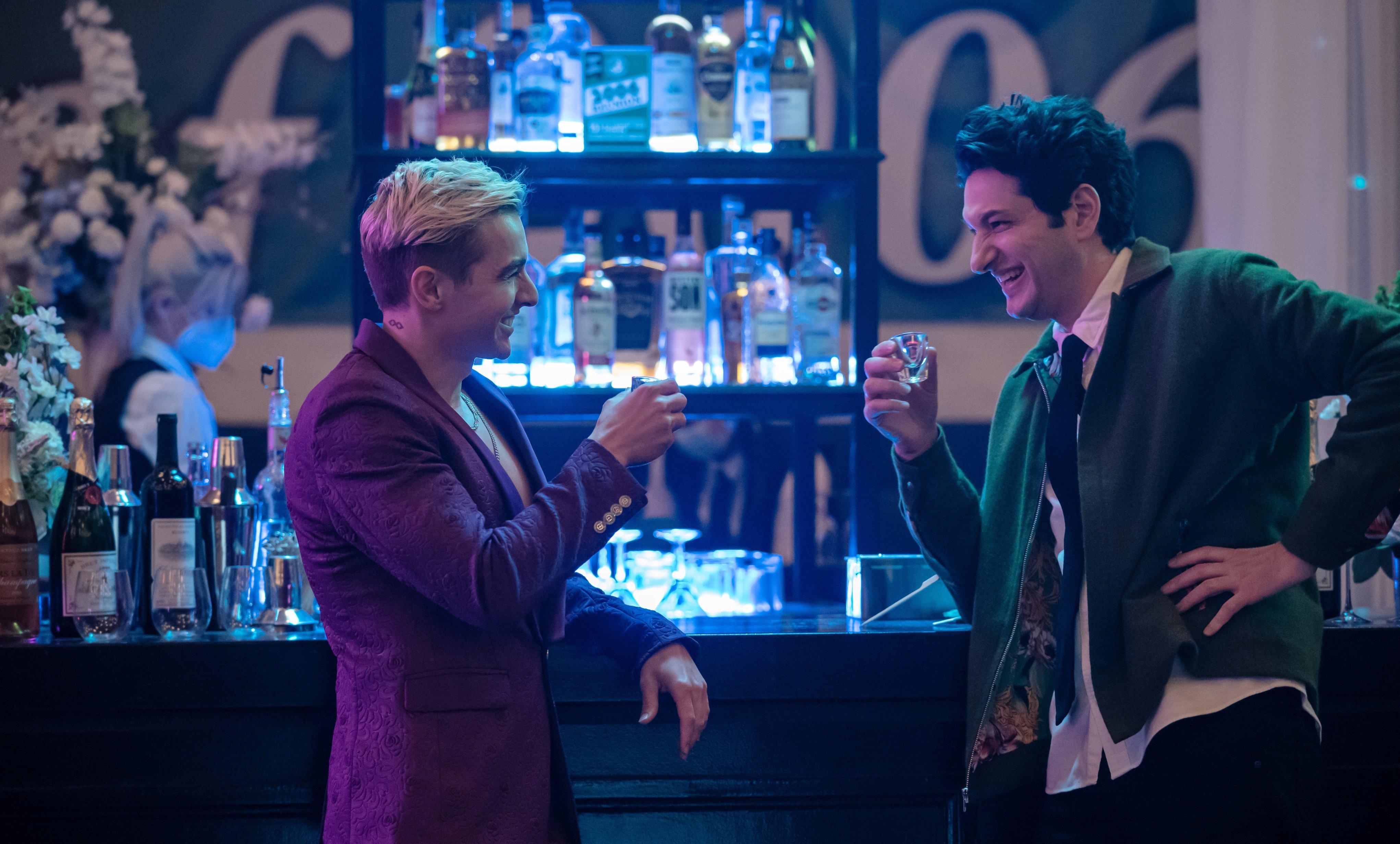 Though he proves to be an enthusiastic and fun-loving companion, Yasper (Ben Schwartz) is 100 percent the obvious suspect. For one, the two were in a ska band together in high school — Ska-pe Diem — and Yasper is reasonably upset that he got left behind by his bandmate.
Article continues below advertisement
When the pair meet up at the reunion, Yasper attempts to get Xavier to make music with him so he can become famous; however, Xavier doesn't show up to "bless Yasper's track" because, well, he dies. Interesting. Could Yasper have killed Xavier in an act of revenge?
It's also good to note that Yasper installed the audio-visual security system in Xavier's home. With that in mind, we can safely assume Yasper knows how the house operates and can stealthily avoid getting caught. Yeah, we're onto you, Yasper.
Zoë is incredibly mysterious, and she may have had a vendetta against Xavier.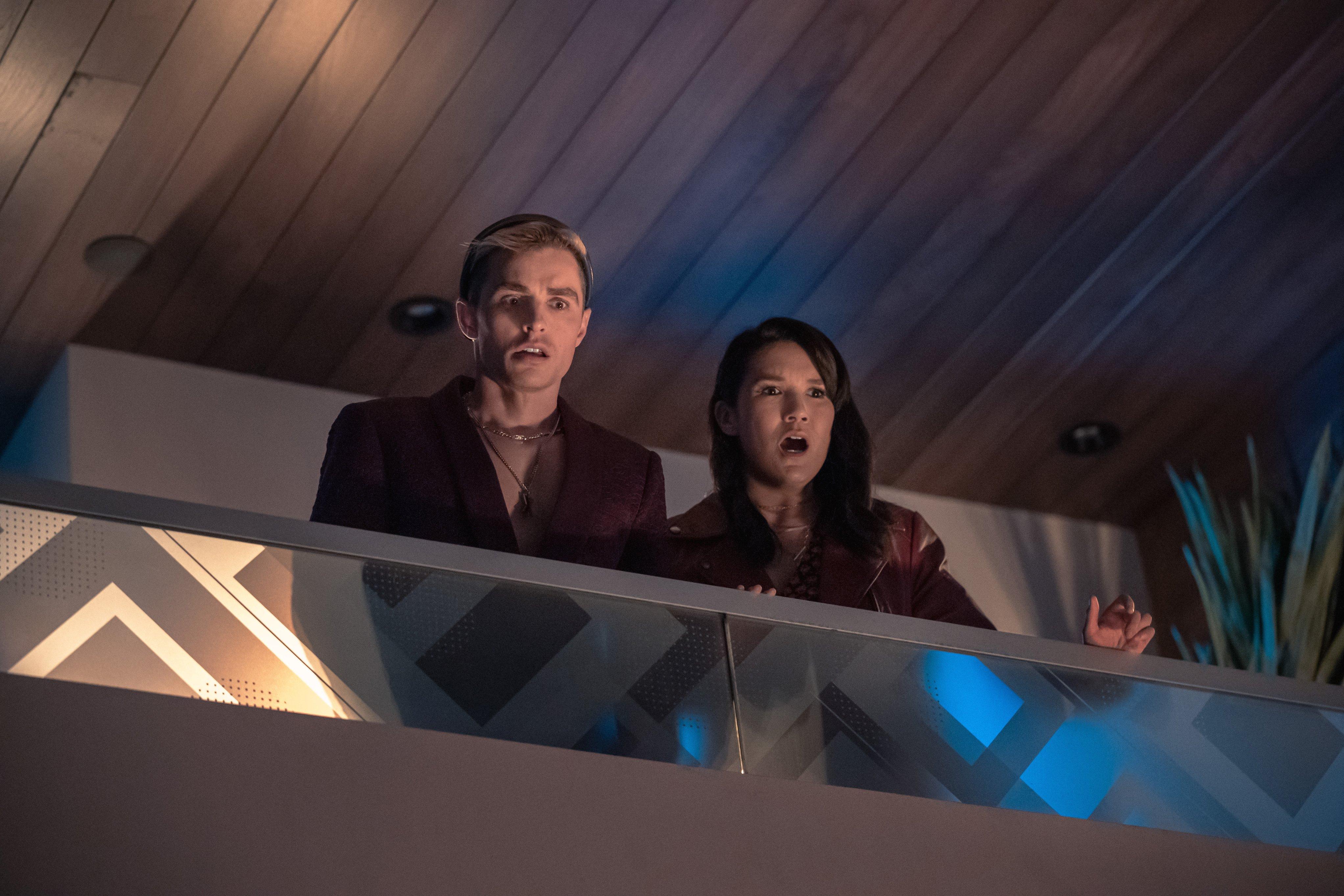 Now, we don't know much about Zoë (Zoë Chao), which is why we think she might've killed Xavier. The artist-turned-vice-principal is going through a lot at the moment, as she is currently divorcing Brett (Ike Barinholtz) after he had an affair with Chelsea (Ilana Glazer).
Article continues below advertisement
Nevertheless, she thrives at the high school reunion and afterparty, as three individuals — Brett, Xavier, and Aniq (Sam Richardson) — vie for her attention. Though she's mostly hanging around Xavier, Zoë makes it known that she has no interest in him. Why? Did something bad happen between the two that we haven't learned about yet? If so, is killing Xavier a form of retribution for Zoë?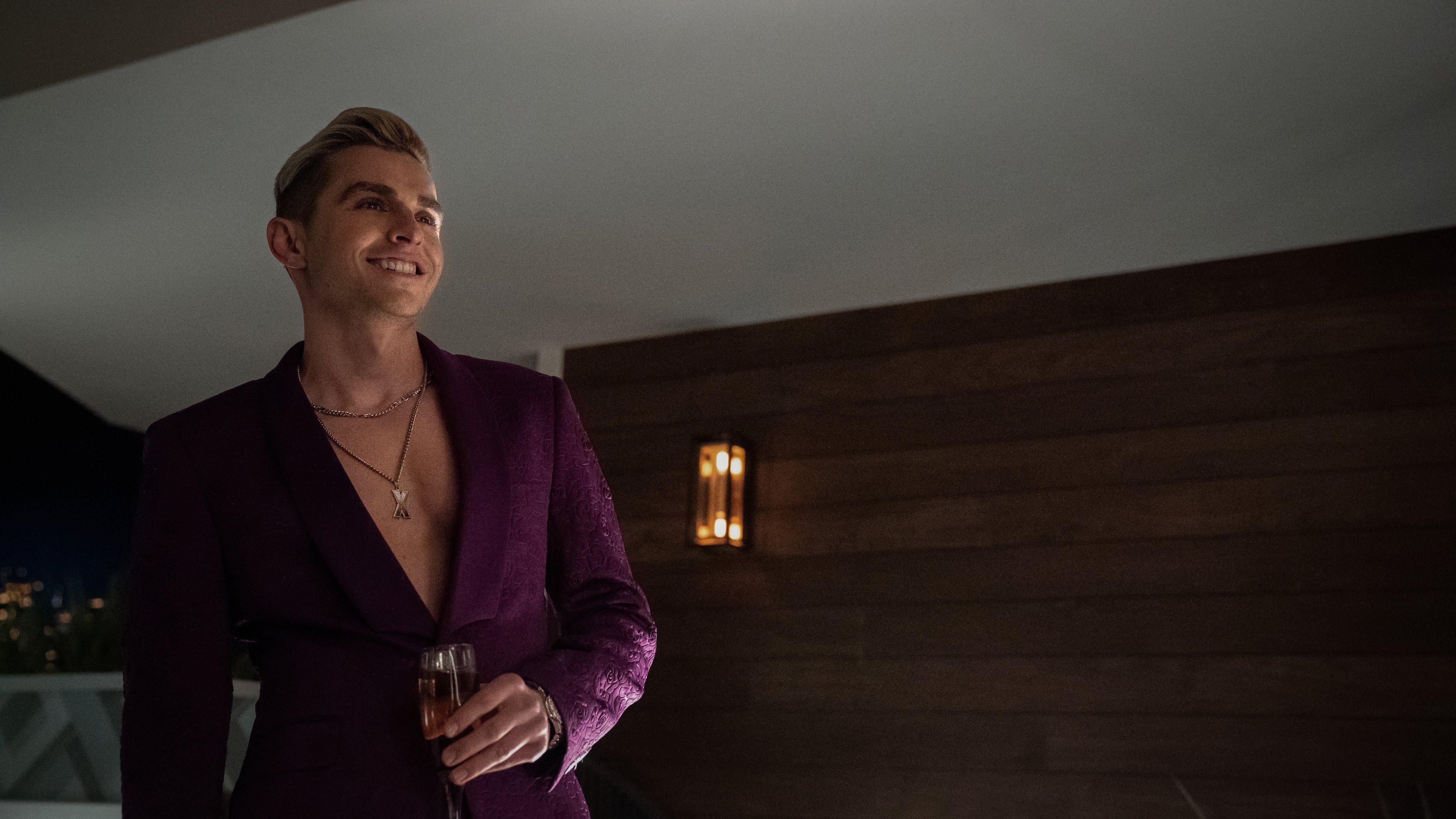 By the time interviews occur, Zoë is acting real shifty; we don't trust her. Plus, when Aniq starts his own investigation game, Zoë immediately outsmarts him before he even realizes his mistake.
OK, suspicious much? She clearly knows how to work her way around an interrogation, so it's only a matter of time until we see how she handles Detective Danner bringing her in to recount her version of the night.
New episodes of The Afterparty premiere every Friday on Apple TV Plus.