TikTok Users Are Literally Whisking Away Their Hickeys
In case you haven't seen the whisk technique on TikTok, one user shared how a whisk can clear hickeys in a video streamed 13.5 million times now.
Article continues below advertisement
"Ladies and gents, let me put you on something, OK?" she said in the Jan. 26 clip. "My boyfriend was over. Got a little hickey. Like, you can't see it now because I've been doing this technique, and I need to show it to you. It is the simplest thing."
Before getting to the technique, @mads.larocque showed the hickey at its most pronounced, sharing a photo of a red bruise on her neck. "Like, no, not pleasant," she said. "Don't want my mom to see it. Don't want his parents to see it. Ugh, no."
Five minutes of whisking is all it takes, apparently.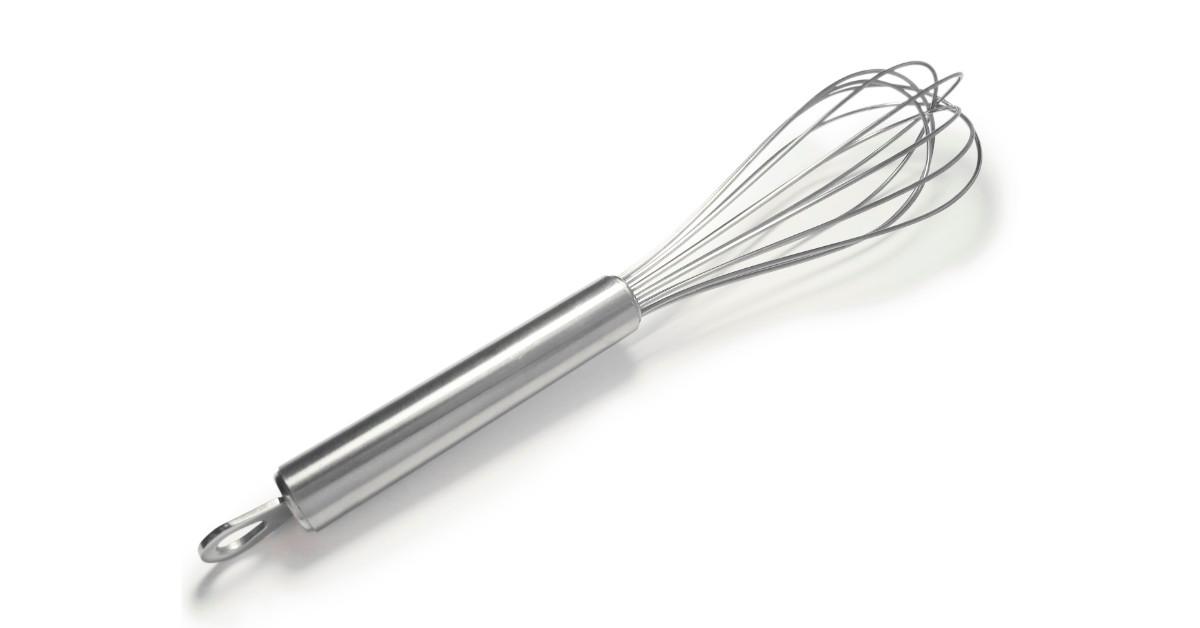 Article continues below advertisement
Then, @mads.larocque got down to brass tacks — or, should we say, metal whisks."A metal whisk from your kitchen, from your bedroom," she said. "I don't know where you keep it. Anyway, you're gonna take a metal whisk, and you're gonna whisk your neck like some freakin' Sunday morning eggs. OK? You're going to whisk it. Five minutes is all it took!"
Sure enough, her hickey had faded into a much less noticeable red area on her neck. "Five minutes is all it took," she said. "I'm not even kidding. Please duet this and try it out for me, because girl!"
A few days later, TikTok star Spencer tried the technique, telling viewers, "I'm setting a timer on my laptop for five minutes. I'm going to whisk my f—king neck right here and see if that s—t actually works."
Spencer's verdict? "B—h, it works! It works! … You, my friend, are a lifesaver."
Article continues below advertisement
A doctor explained why whisking makes hickeys "less pronounced."
In a new interview, Dr. Vicki Chan, a TikTok star in her own right, told BuzzFeed about what's going on behind the scenes. "A hickey is a bruise, which is just old blood under the skin," she said. "By 'whisking' it, you are kinda breaking up and spreading the blood around. You can't make the blood go away completely, but it'll look less pronounced." (As for whether the whisking technique is safe, Dr. Chan said, "I think it's fine.")
Article continues below advertisement
According to Healthline, hickeys are essentially bruises that occur in, ahem, the throes of passion. "The suction from your partner's mouth causes damage to the capillaries, which are small blood vessels under your skin," the site explains. "This damage causes your capillaries to leak blood, but the blood doesn't have anywhere to go. As a result, it gets trapped under your skin, where it appears purple."
Of course, hickeys eventually fade by themselves, but in a separate post, Healthline shares tips for speeding up the healing process, which typically lasts two days to two weeks. You can, for example, use a cold compress for 10 minutes several times a days for two days to reduced swelling. After those two days, you can do the same with a warm compress to increase circulation. You can also massage the area… but the site warns not to massage too aggressively, lest you make the bruise worse!