Addison Rae Reportedly Spotted With a Hickey in Resurfaced Video
TikTok star Addison Rae was reportedly caught by fans sporting a hickey in a resurfaced video. Keep reading to find out more about the old clip.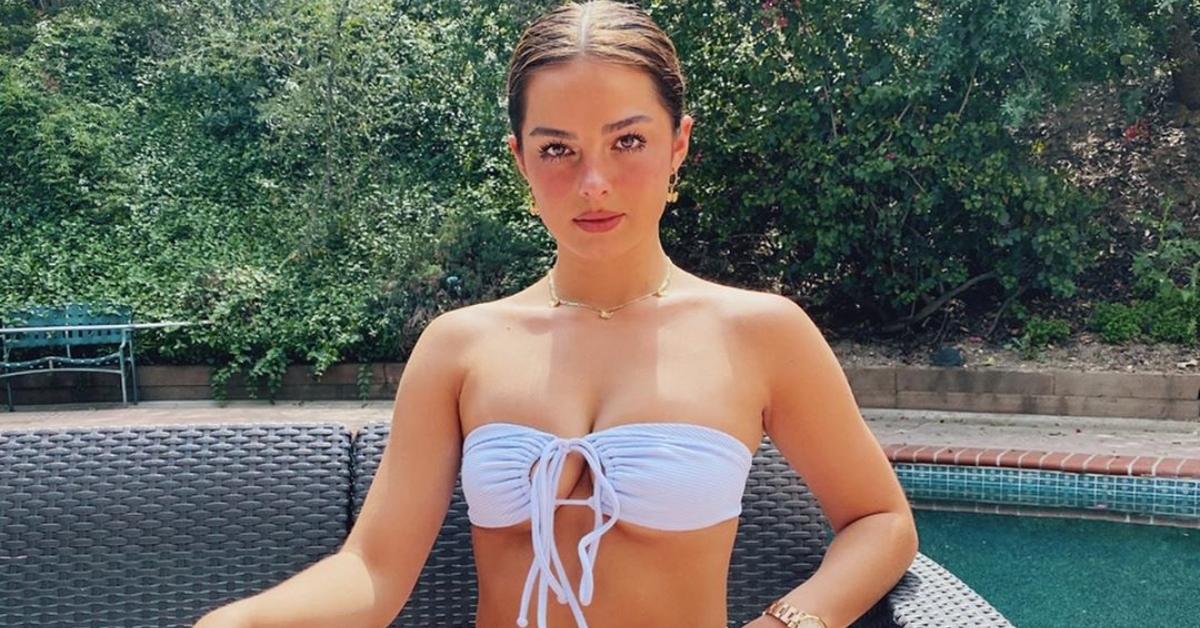 TikTok teen-queen Addison Rae is once again making headlines after an old video recently resurfaced. The 19-year-old appears alongside fellow social media influencer Kio Cyr in a December 2019 Instagram Live.
While the two were chatting to their fans, Kio noticed something interesting on the side of Addison's neck. Apparently, the TikToker had a hickey from her ex-boyfriend Bryce Hall. Keep reading to find out more details!
Article continues below advertisement
Addison Rae reportedly spotted with a hickey on the side of her neck.
In the resurfaced video, Kio stares at Addison's neck before reportedly whispering, "Is that a hickey? You have a hickey on your neck." The Louisiana native immediately gasps, looking embarrassed at the camera and rushes off-screen. She reportedly whispers, "F--king Bryce."
Fans can then spot the starlet reaching for her concealer, saying, "Ok, I'm going to get my Postmates." However, it's clear from the old video that Addison continues to remain seated next to Kio off-screen.
Article continues below advertisement
Rumors of Bryce and Addison's romance swirled in the latter half of 2019 with both parties denying they were romantically involved until this past January. The Sway House member confirmed that he and Addison were previously dating, but no longer together. However, they still remained friends.
"She's doing her own thing and I'm doing mine. We're still friends and plan to remain that way!! I still love her and we're still gonna hang [and] stuff but, we're just not gonna be kissy kissy anymore," he tweeted. The following month, the Hype House member revealed to Entertainment Tonight that the former couple was "better off as friends."
However, in recent weeks, the ex-couple has been spotted together and have appeared in each other's TikTok videos.
Article continues below advertisement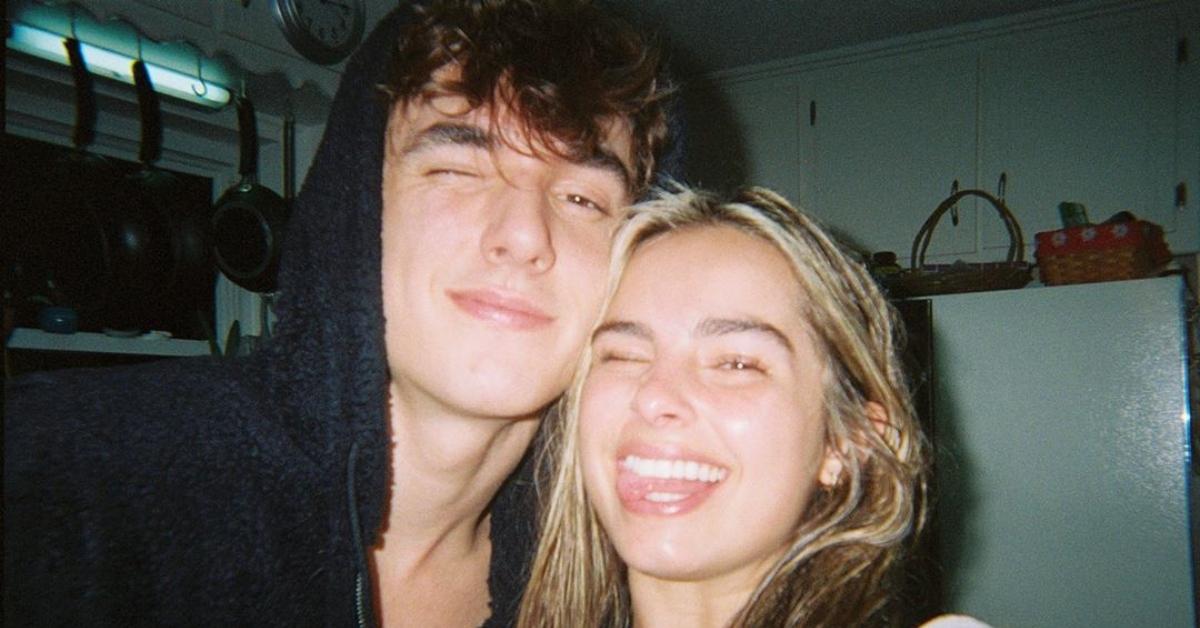 So, did Addison and Bryce reconcile? What to know about their relationship.
Though they were no longer together, Bryce and Addison still continue to appear in TikTok videos together, which has become more frequent in recent weeks. Many fans questioned if the opposing TikTok collective members had reconciled and decided to give their relationship another shot.
Article continues below advertisement
In early July, Bryce responded to the reconciliation rumors after fans asked if the two were back together. "Have hope," he said. Adding, "No, I'm kidding! We've been hanging out a lot, recently." While the two have not confirmed if their relationship is strictly platonic or possibly something more, Bryce did explain how challenging it is to date someone in the social media realm.
"The only thing with the online relationships is that it's all public," he said. "So anything, any little drama that a normal couple off of social media could deal with, it's all for the public eye. And that's the only thing that sucks."
For now, it seems the two are not dating. Unfortunately, it's not the only recent rumor plaguing Addison at the moment. The star has also had to deal with pregnancy rumors circulating.
Article continues below advertisement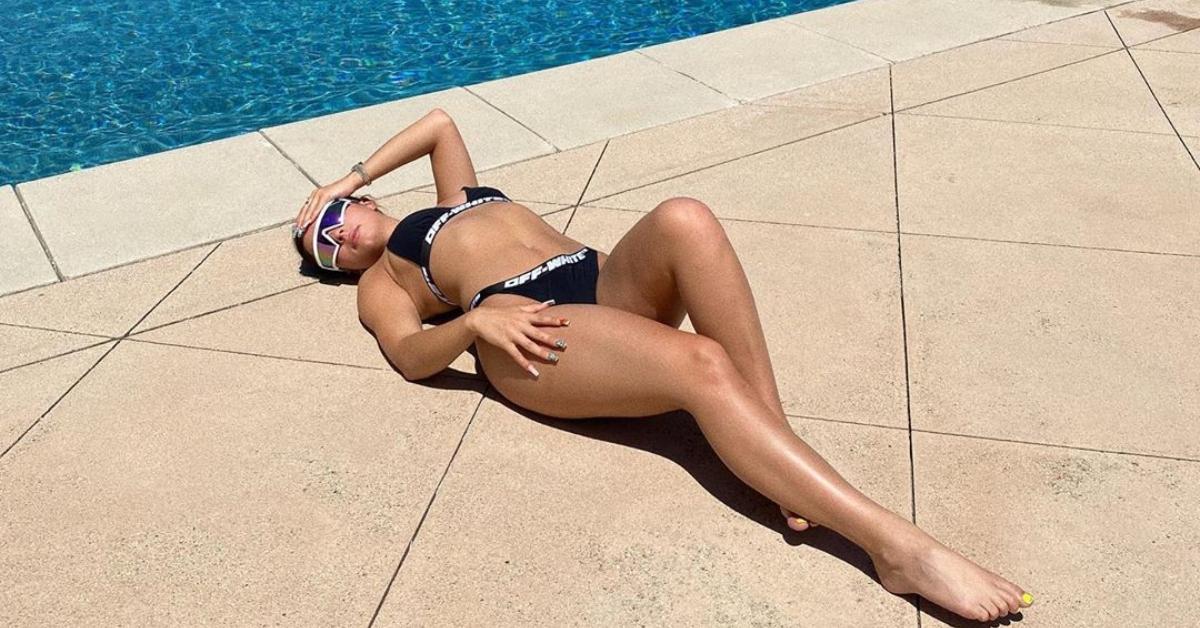 Is Addison Rae pregnant? TikTok star addresses rumors.
After taking a two-week hiatus from social media, some fans questioned if the teen was expecting. However, ex-beau Bryce shot down pregnancy rumors on July 7, telling YouTube channel Celebrity Livin, "Let me just clear it up: She's not pregnant. I don't know why that's a thing."
Additionally, Addison also addressed the speculations after a fan posted a video of the starlet holding a hand over her stomach, captioning the clip, "Is @addisonre ………[pregnancy emoji]?"
The brunette beauty reportedly commented on the clip, "No just insecure."