2019 has brought wifi-obsessed millennials a plethora of high quality memes — The Bottle Cap Challenge, Area 51, and Kylie Jenner's "Rise and Shine" are just a few of my favorites. One of the funniest, however, has to be these white cat memes, in which a woman yells at a seriously confused feline. 
And if you have absolutely no idea what I'm talking about, stay tuned — I'll get you completely caught up.
White cat memes that will make your day:
First, we have Smudge, the cat.
The white cat in the memes in question is none other than Smudge the cat, a "chunky yet funky meme lord." One day, according to Know Your Meme, Smudge was photographed behind a plate of vegetables, making a disgusted (and rather confused) facial expression. The photo was posted to Tumblr in June 2018, and captioned, "he no like vegetals." 
The post gained over 50,300 likes and reblogs, before his owners made him an Instagram account, @smudge_lord.
Then there's the woman, who is yelling and pointing her finger.
A screenshot of her meltdown was captured, and thus, a meme was born.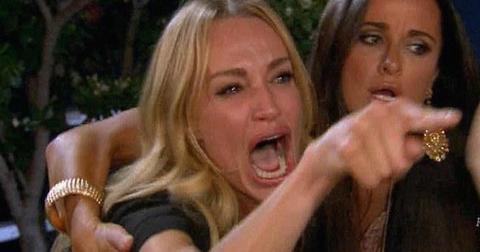 So anyway, if you came here looking for a good laugh today, definitely make sure check out the best of these white cat memes by scrolling down below. 
I can pretty much guarantee they won't disappoint.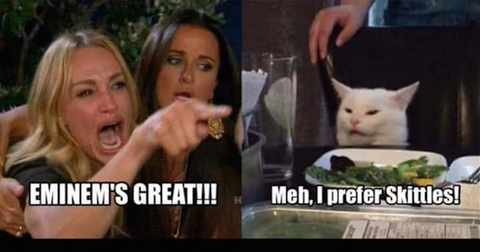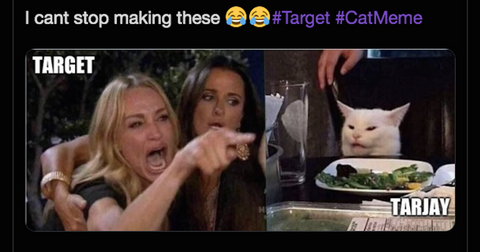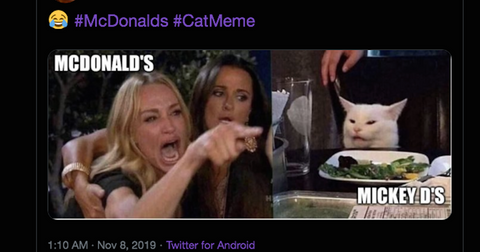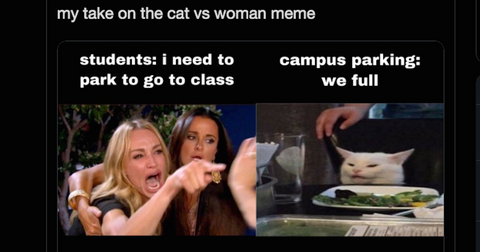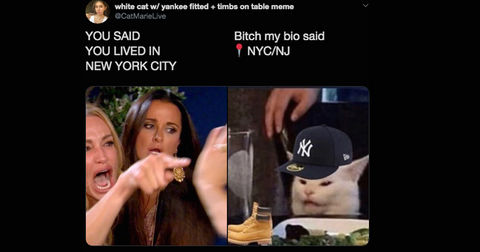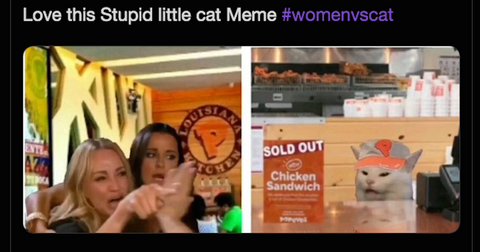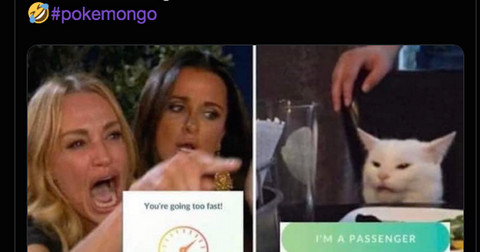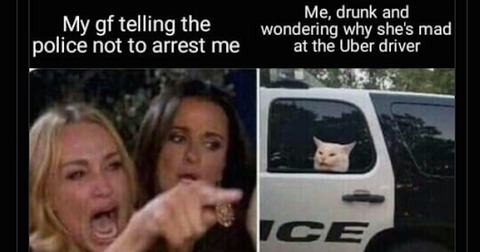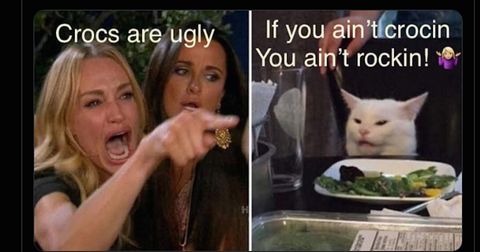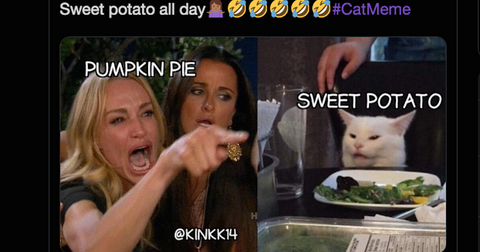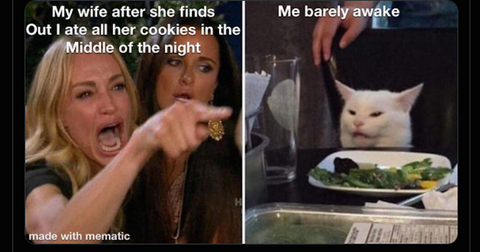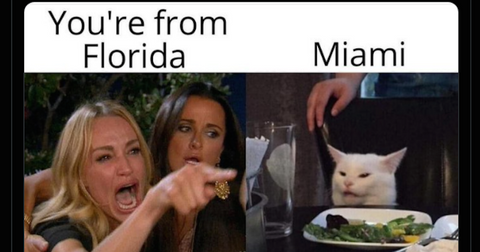 In case you didn't catch it while it was hot, it's derived from a clip from Keeping Up With The Kardashians, in which Kylie brings viewers on a tour of her house. Walking into Stormi's room while she's sleeping, Kylie sings "rise and shine" to wake her up.
Viewers thought this was seriously hilarious and couldn't stop cracking jokes regarding the random musical moment, so as you'd imagine, it sparked a wide variety of hilarious memes. 
The meme got so popular that brands began creating clothing out of Kylie's off-beat mommy moment. And while Kylie claims she hasn't trademarked "rise and shine," an Australian clothing brand insists they received a "cease and desist" letter, to prevent them from capitalizing on her moment. 
Who should we believe? It's unclear, but hopefully it isn't true — they'd make for great meme-themed Christmas gifts.
The white cat memes have truly come in clutch on this blustery November day, and honestly, they've managed to bring all of 2019 to the next level. While I've been eagerly awaiting this strange year to end, this next-level memery has truly upgraded 2019 as a whole. And for that, we should probably thank Smudge.