TikTok Mom Gives Tragic Update on Her Kids With Rare Terminal Illness
TikTok creator Whitney Frost discusses daughter Riley and son Harrison's diagnoses with Infantile Neuroaxonal Dystrophy (INAD), which only affects approximately 150 kids in the world.
Article continues below advertisement
Mom Whitney Snow was known on the platform for her videos which discuss an extremely rare terminal illness with which two of her kids were diagnosed. Now, after tragedy has struck, she's giving followers a candid update on what happened.
Keep scrolling for everything we know about TikTok user Whitney Snow and her children.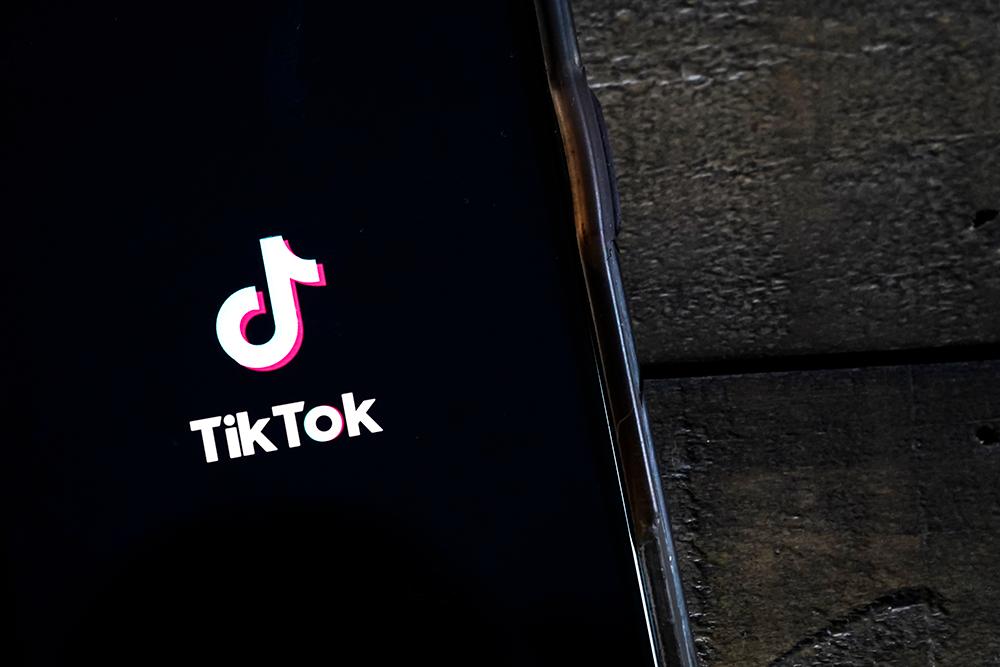 Article continues below advertisement
Who is Whitney Frost on TikTok?
Whitney Frost, who goes by @dub_frost on the platform, is a mom of three. She has previously opened up about how two of her children, daughter Riley and son Harrison, were born with Infantile Neuroaxonal Dystrophy (INAD). According to Babe Hatch, only approximately 150 kids around the world have this rare terminal illness.
On Jan. 1, she sadly informed her following of nearly two million users that Harrison, who was 6 years old, had passed away.
Article continues below advertisement
In the video, she wrote, "Harrison passed away today (Jan. 1) at 3:35 p.m. He went quickly and did not suffer. We are devastated, but glad he's no longer in pain."
Users took to the comments to send their condolences to the family. "From all of us ... I think it's safe to say ... we are collectively crying with you. Never doubt what a wonderful life you gave him. It was full of love," one user wrote.
What is Infantile Neuroaxonal Dystrophy (INAD)?
According to Medline Plus, INAD is a rare genetic disorder that primarily affects the nervous system. While symptoms are typically not present at birth, those with INAD will "begin to experience delays in acquiring new motor and intellectual skills, such as crawling or beginning to speak." This will usually be exhibited between the first six and 18 months of life. Furthermore, the illness has a life expectancy of about 10 years, per Frontiers in Genetics.
Article continues below advertisement
Because the condition is so rare and medical findings on it remain sparse, Whitney's TikTok videos have acted as an extremely valuable resource for individuals looking to learn more.
In one video, she explained her family's whole story. "When our middle daughter was about 1 year old, she started to lose the ability to sit up, and we were concerned," Whitney wrote in the clip below.
Article continues below advertisement
After two years of testing, they found out she had INAD. Because it's a genetic condition, Whitney's youngest son Harrison was tested for it and was quickly diagnosed with it, too. Meanwhile, Whitney's other daughter Natalie was adopted and did not run the risk of developing INAD.
"They started to get worse," the mom wrote of Riley and Harrison. As her children grew up, they lost their ability to walk, talk, and eat on their own.
"Although we're heartbroken, we decided they deserve happiness and try to give them the best life possible," she wrote at the end of the video. In fact, her entire TikTok profile is filled with loving videos with her kids and information on INAD.
Article continues below advertisement
Is Whitney's daughter OK?
Unfortunately, Whitney's daughter Riley hasn't been feeling well either. Prior to Harrison's passing, she had run a fever. According to Whitney's latest TikTok video, the 8-year-old is still feeling sick.
"Riley's not doing that great. She has a really bad GI [gastrointestinal] bleed. Her stomach contents are almost black, so that's something we're worried about. She also has crackling sounds in her lungs," the mom tearfully revealed on Jan. 2.
She has yet to post another update on her children. We are currently sending all our love to the Frost family.