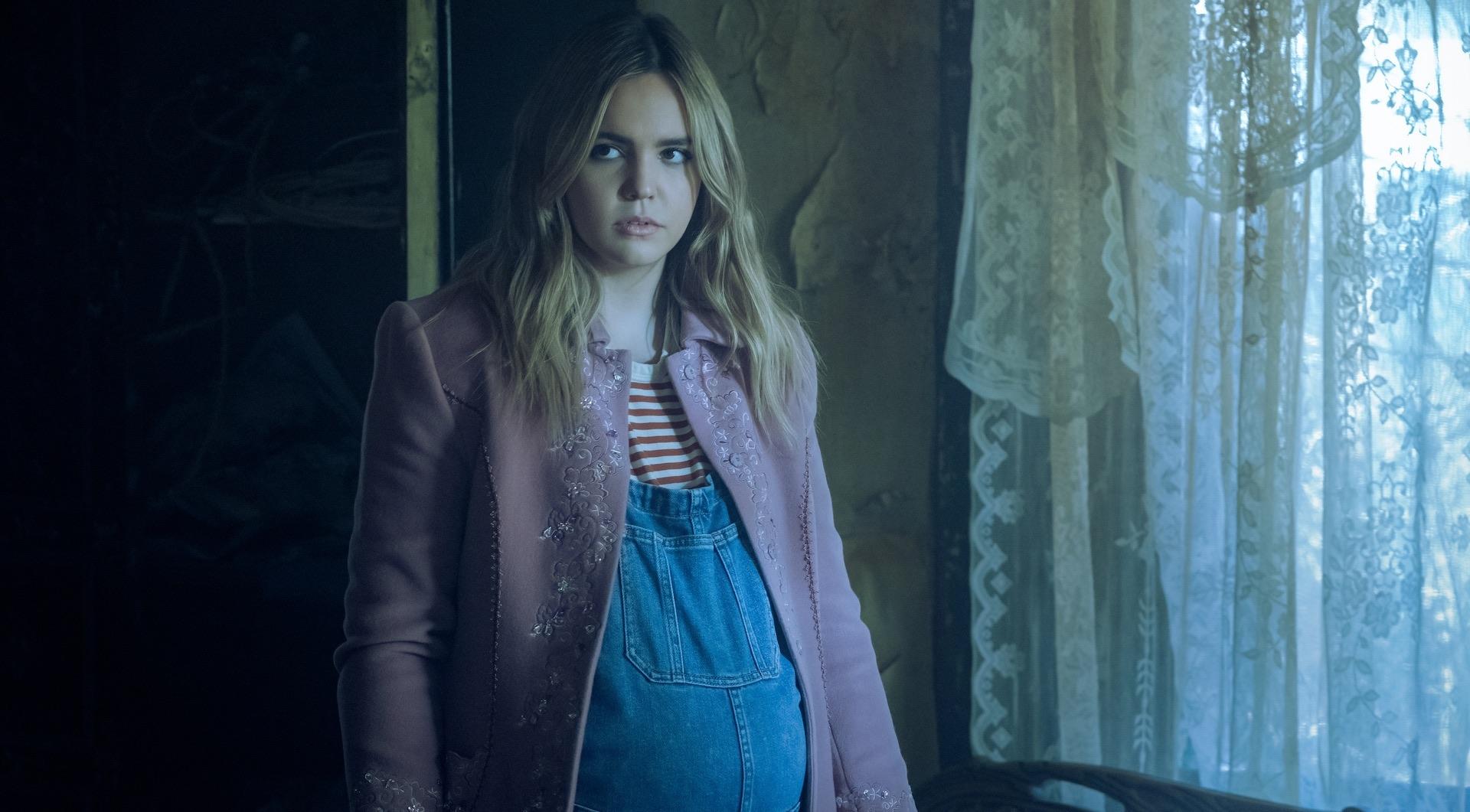 Return of #Ezria? 'Original Sin' Star Jeanette Bonner Talks "Very Deliberate" Finale Mention (EXCLUSIVE)
Spoiler alert: This article contains MAJOR spoilers for the Season 1 finale of Pretty Little Liars: Original Sin.
Content warning: This article mentions fictional instances of sexual abuse.
Throughout the first season of Pretty Little Liars: Original Sin, fans have been digging nonstop for clues regarding the father of Imogen's (Bailee Madison) baby. Eventually, we learn that her pregnancy resulted from a sexual assault; once Tabby (Chandler Kinney) opens up about her own assault, she and Imogen believe the same person did this to them.
Article continues below advertisement
In the Season 1 finale, viewers learn that Chip (Carson Rowland), the supposed "boy next door," is the assailant. Although she originally plans to keep the baby and raise it with her mother, Imogen swiftly changes course and decides to give her baby up for adoption. With that said, who adopts Imogen's baby? OG Pretty Little Liars fans will freak out!
Original Sin star Jeanette Bonner spoke exclusively with Distractify and dished about the adoptive parents.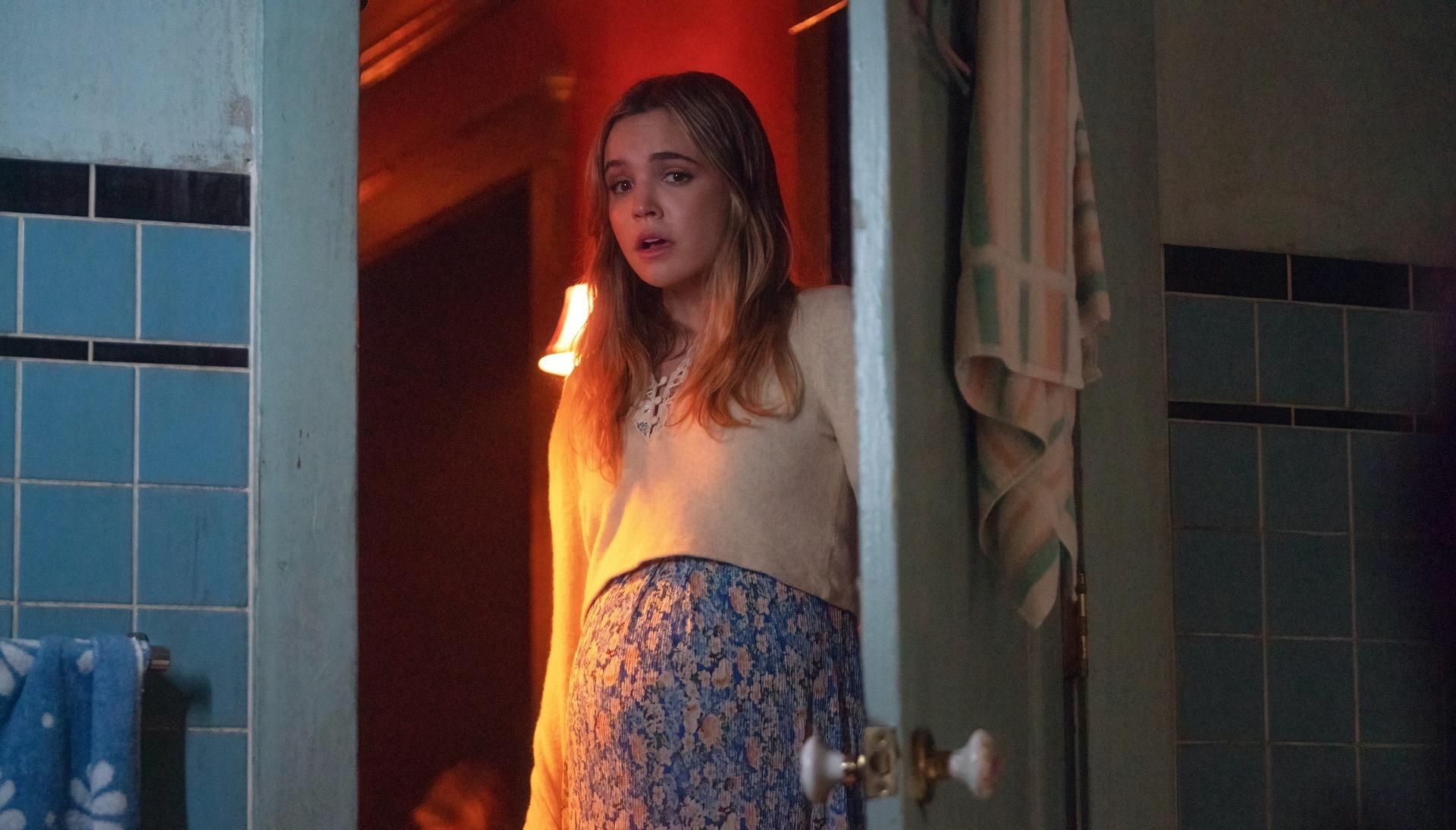 Article continues below advertisement
Who adopts Imogen's baby in 'Pretty Little Liars: Original Sin'?
After narrowly escaping a life-threatening clash with "A" in the season finale, Imogen's water breaks; she gives birth to a baby girl, who Imogen soon puts up for adoption and finalizes on a couple she thinks would best raise her daughter.
In the episode's final minutes, Tabby asks Imogen how she feels about the couple adopting her daughter; Imogen reveals that their names are Aria and Ezra (aka #Ezria), one of the fan-favorite couples from the original Pretty Little Liars.
"They seem pretty perfect, actually," Imogen tells Tabby, adding that "they've been wanting to have a baby for a while." Once Imogen reveals that they're both writers and that one of them owns a bookshop, we figured the parents-to-be were #Ezria.
Article continues below advertisement
If you're a Pretty Little Liars superfan, you know that this storyline checks out because, in the social media realm of the show, we learn that Aria and Ezra adopt a child together. In March 2019, the Twitter account for the spinoff series, Pretty Little Liars: The Perfectionists, revealed that the couple adopted a baby girl and named her Katherine Ella after Aria's mother.
Article continues below advertisement
'Original Sin' star Jeanette Bonner said mentioning Ezria was "very clever."
When asked how the brief mention of Aria and Ezra will affect the future of Pretty Little Liars: Original Sin, actress Jeanette Bonner — who plays Rose Waters on the shoe — exclusively told Distractify that "there is a desire to reunite the worlds."
Jeanette added that as long as the stars from the original Freeform series are down to reprise their roles in the HBO Max adaptation, she "can't see any downside to why you wouldn't incorporate them into a new storyline."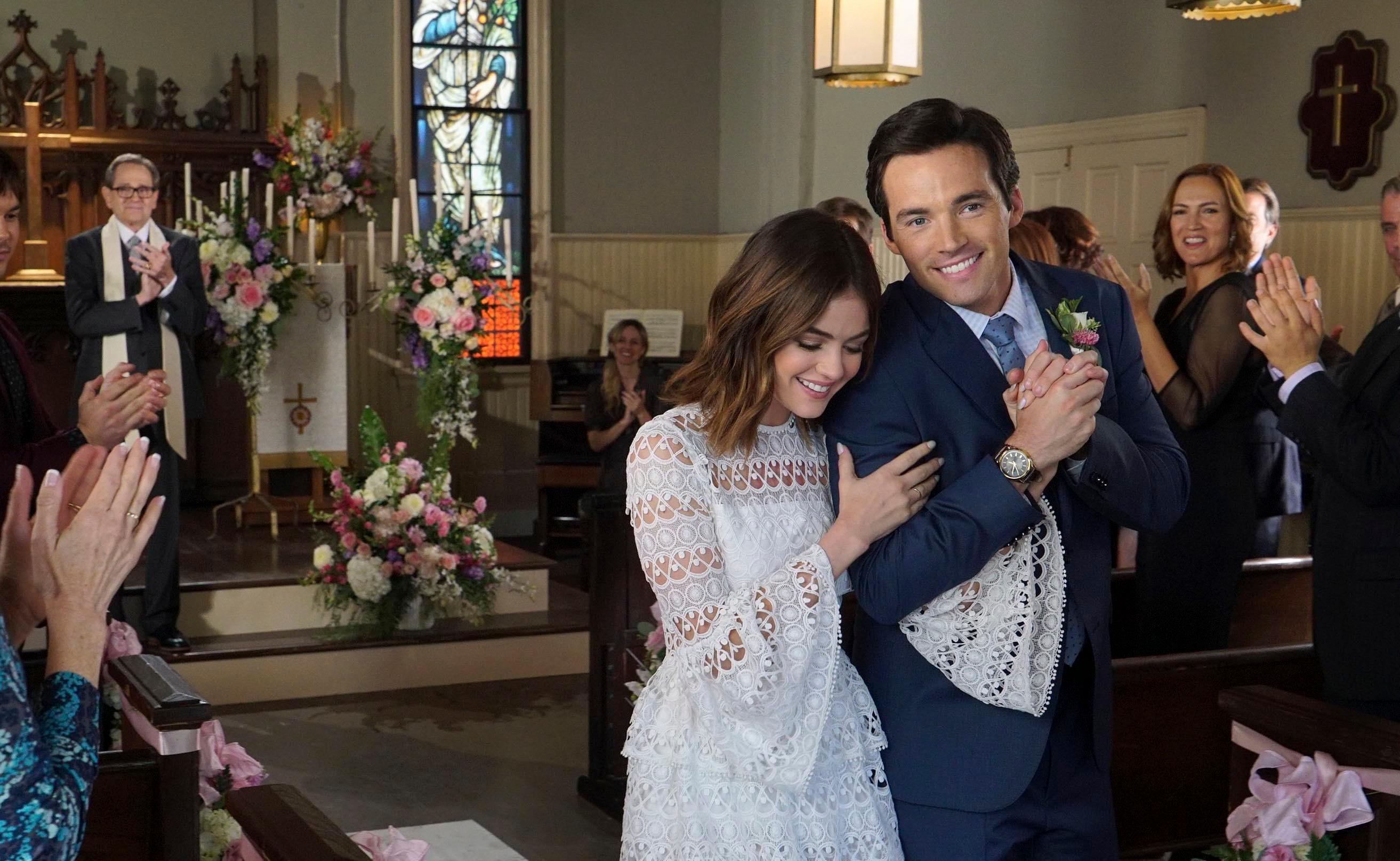 She told Distractify that Aria and Ezra were mentioned for a reason, commenting that "it was all very deliberate."
"I think it was very, very clever of them to strategize about a potential future — whether or not it's real — or if it's just like a fun way to get people to start buzzing about it. I think it was very intentional," Jeanette concluded.
All 10 episodes of Pretty Little Liars: Original Sin are now streaming on HBO Max.