Progressives Have Targeted Tucker Carlson's Advertisers to Hobble His Show
Advertisers who run ads on Tucker Carlson's Fox News show have faced attacks from progressives, but who exactly chooses to advertise on his show?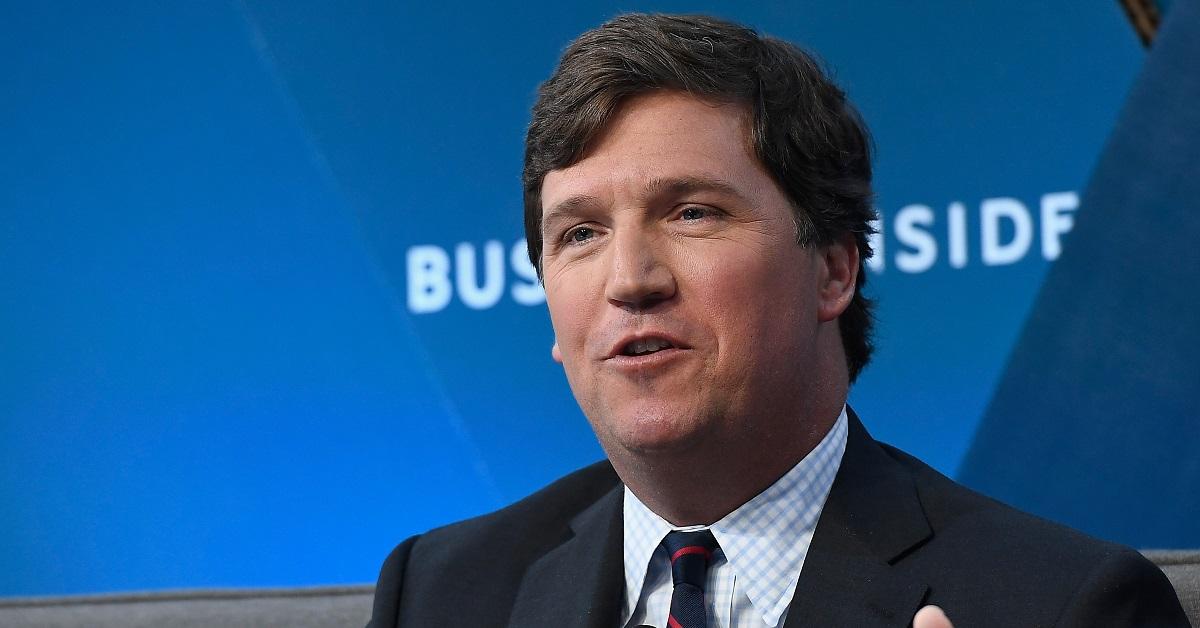 Over the course of the Trump administration, Tucker Carlson has emerged as one of the most popular hosts on Fox News. As his viewership numbers have steadily risen, though, progressives and left-leaning groups have targeted Tucker's show via his advertisers.
Tucker's show has been targeted in large part because of the incendiary things he often says on the show, which can be factually untrue and often traffic in racist stereotypes.
Article continues below advertisement
Who advertises on Tucker Carlson?
These days, there aren't many companies with names you'd know left advertising on Tucker's show. Advertisers first began fleeing his program in March of 2019 after old racist and misogynist comments were unearthed from an interview he gave on a radio show. Another wave of advertisers fled in June of this year as protests over the killing of unarmed Black people by police rocked the country.
Article continues below advertisement
Although support for the protests was actually fairly robust at that time, Tucker remained vocally opposed to the protests on his show and described the protesters as "criminal mobs."
At that point, advertisers like Papa John's, Poshmark, Angi, and T-Mobile announced that they would no longer be allowing their ads to run on his show. T-Mobile's CEO announced their departure in a tweet, writing, "Bye-bye, Tucker Carlson!"
Article continues below advertisement
The progressive organization Think Progress developed a full list of Tucker's advertisers as of 2019, but according to Kara Alaimo, a public-relations expert who teaches at Hofstra University, many of Tucker's most well-known advertisers are already gone. "The show has almost no big-name advertisers left right now," Kara told The New York Times. "This is just not an issue you want to be on the wrong side of if you're a mainstream brand."
Fox has stuck by Tucker has advertisers flee.
Thanks in large part to his strong viewership numbers, Tucker doesn't seem to be in any real danger of losing his job. Most of the advertisers who insist that their ads not run during Tucker's show have allowed them to air during other Fox News programs. As a result, Fox's overall revenue remains unchanged, which means Tucker isn't impacting their bottom line.
Article continues below advertisement
The New York Times has reported that, in spite of the backlash against Tucker, Rupert and Lachlan Murdoch, who currently run Fox News, are reluctant to allow external pressure to impact their programming decisions. "We work for one of the last brave companies in America, and they're not intimidated. We're grateful for that," Tucker said over the summer on his show.
Article continues below advertisement
Tucker has now gone after COVID-19 vaccines.
In a recent episode of his show, Tucker cast doubt on the trustworthiness of the COVID-19 vaccine. In the segment, he suggested that the rollout feels dishonest to him. "Even if you recognize how many lives have been saved because of vaccines, and we do," Tucker said. "It all seems a bit much, it feels false because it is. It's too slick."
There has been no indication that the COVID-19 vaccines currently being distributed are in any way unsafe. Tucker's audience of roughly 3 million may be discouraged from taking it, but not because he presented any factual evidence.