Is Chris Wallace a Democrat? Fox News Anchor Will Moderate Presidential Debate
Chris Wallace is one of the most centrist anchors on Fox News, and some of the network's viewers have begun to wonder why he's still on Fox.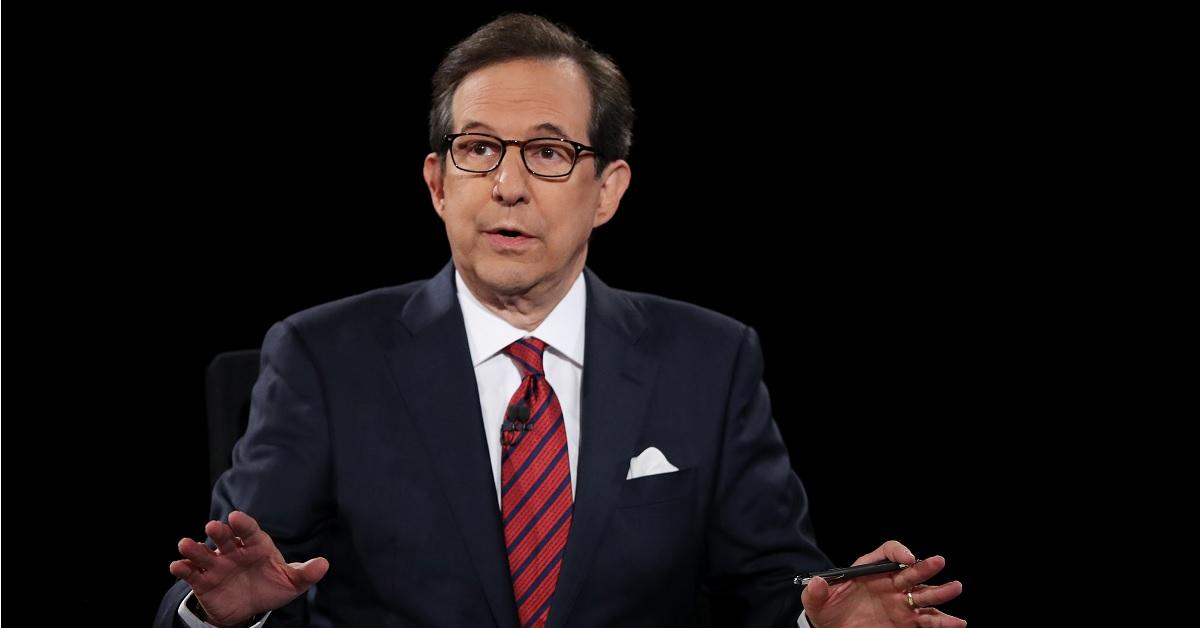 For years, Fox News has been the most reliably conservative major news network in the country. That's only become more true recently, with hosts like Sean Hannity and Tucker Carlson hosting shows that are quite loyal to the president, and often scathingly critical of his opponents. These shows also traffic in conspiracies and misinformation, but Chris Wallace, one of their colleagues, still tries to present facts.
Article continues below advertisement
Why is Chris Wallace on Fox News?
Those who watch Fox News and those who don't may wonder why Chris, who aspires to much higher levels of journalistic integrity than many of his colleagues, still hosts a show on the network. Throughout the Trump era, Chris has generally been hesitant to weigh in on matters of opinion. He's been a journalist for decades, and it seems as though his main goal is to present facts honestly.
Article continues below advertisement
Chris is on Fox not because he's a rigorous partisan. He's faced criticism from the right for going too hard on the president, and on the left for failing to denounce many of his less journalistically rigorous colleagues. "Look, I work at Fox. Do I agree with some of the stuff I hear? Absolutely not," Chris said during an interview with The New York Times.
"In the end, I have decided that what matters to me is what I am allowed to do," he continued. "And the fact is, in the 16 and a half years I've been at Fox News, I have never — by Roger Ailes first, now by the Murdochs — I've never been second-guessed on a guest I booked, a question I've asked. I don't pull punches, I'm not playing favorites. That's what matters ultimately to me."
Article continues below advertisement
Is Chris Wallace a Democrat?
Although his chief fidelity seems to be to journalism, Chris has long been a registered Democrat in spite of his nearly two decades working at Fox News. That certainly makes him an outlier at the network, and it's also left him open to criticism from the president, who has called him "nasty & obnoxious."
Article continues below advertisement
Does Chris Wallace like Donald Trump?
Although it's impossible to say how the anchor feels about Trump personally, Chris has always kept a journalistic neutrality in public. He's criticized Trump for attacks on the free press, but he's also said that the press is, in general, too hard on the president. In a recent sit-down interview with Trump, Chris was praised for asking him tough questions and being willing to follow up when he didn't get a straight answer.
Of course, for every piece of praise he received for the interview, he also faced criticism from the right for going after Trump too aggressively. While some think that this suggests Chris doesn't like the president, it may have more to do with his desire to be seen as objective.
However he feels about the president on a personal level, professionally, Chris is much more willing to go after everybody, no matter where they are on the political spectrum.
Article continues below advertisement
Chris Wallace is moderating the first 2020 presidential debate.
Ahead of the presidential debate on Sept. 29, the Fox News anchor said he wouldn't fact-check the president and instead, plans to remain "as invisible as possible" during the event.
"I'm trying to get them to engage … to focus on the key issues … to give people at home a sense of why they want to vote for one versus the other," Chris told Fox News. "If I've done my job right, at the end of the night, people will say, 'That was a great debate, who was the moderator?'"