Hanna and Haley Cavinder Are the First NCAA Athletes to Sign an NIL Deal (EXCLUSIVE)
The Cavinder twins, Haley and Hanna, are known for their basketball content on TikTok, but who are these student athletes off the court?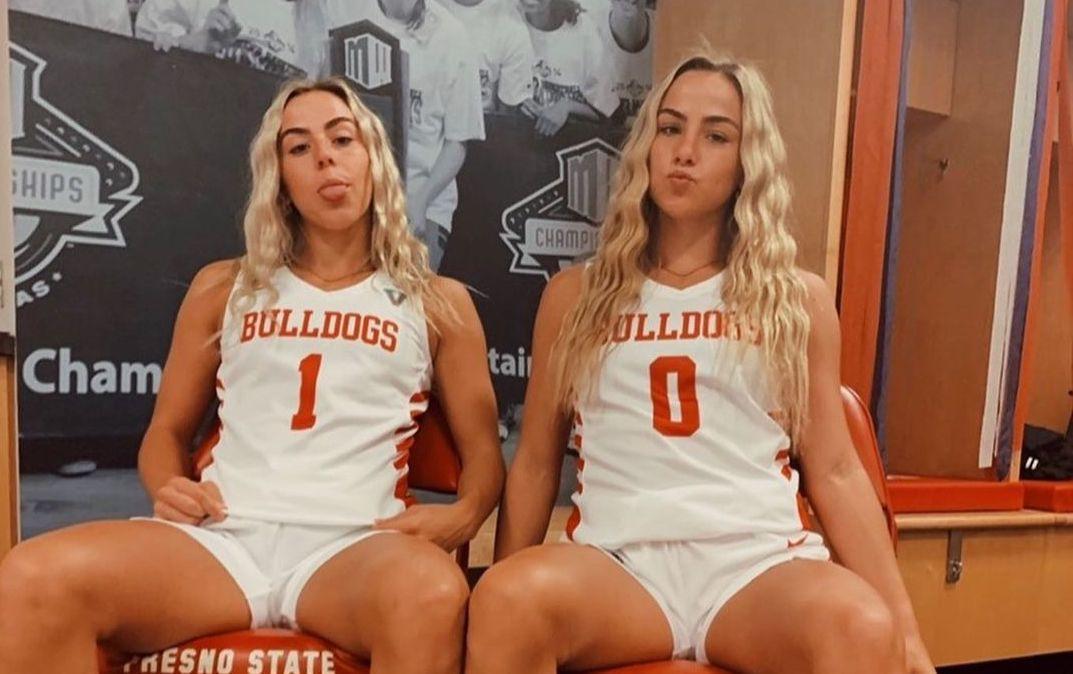 For twins Hanna and Haley Cavinder, ball really is their life.
"We grew up playing every sport, but Hanna and I wanted to try everything," Haley says, "but I think we kind of just stuck with basketball. It's something my mom and dad played both growing up."
Their father was a Division II basketball player for Nova Southeastern in Florida, and despite trying almost every sport under the sun, the girls would always return to the court together.
Article continues below advertisement
"When we grew up, we played it only together. That's kind of what we knew," Haley adds. "So that was always a dream."
Now, the pair are on the Fresno State women's basketball team and share highlights of their skills on their TikTok account, @cavindertwins, where they have 4.5 million followers. But who are Haley and Hanna off the court? Distractify spoke exclusively with the twins to find out.
Article continues below advertisement
How many Cavinder siblings are there?
While Haley and Hanna have 4.5 million followers on their TikTok, they're also full-time athletes and students — so they said their older sister, Brooke, helps with many of the managerial duties that come with their platform.
"[Our] main [focus] is basketball and education," Hanna explains. "So just having a team behind you and not having to worry about every little thing. And obviously having people that you can trust."
Brooke is also on TikTok and often makes videos with her twin younger sisters. Her account is @brookecavinder, and while you won't find basketball content on her page, you will find a lot of dancing and charcuterie boards.
Luckily, these girls have a strong supporting team behind them, both on and off the court, and their love of making content continues to propel them forward in an otherwise very stressful situation.
Article continues below advertisement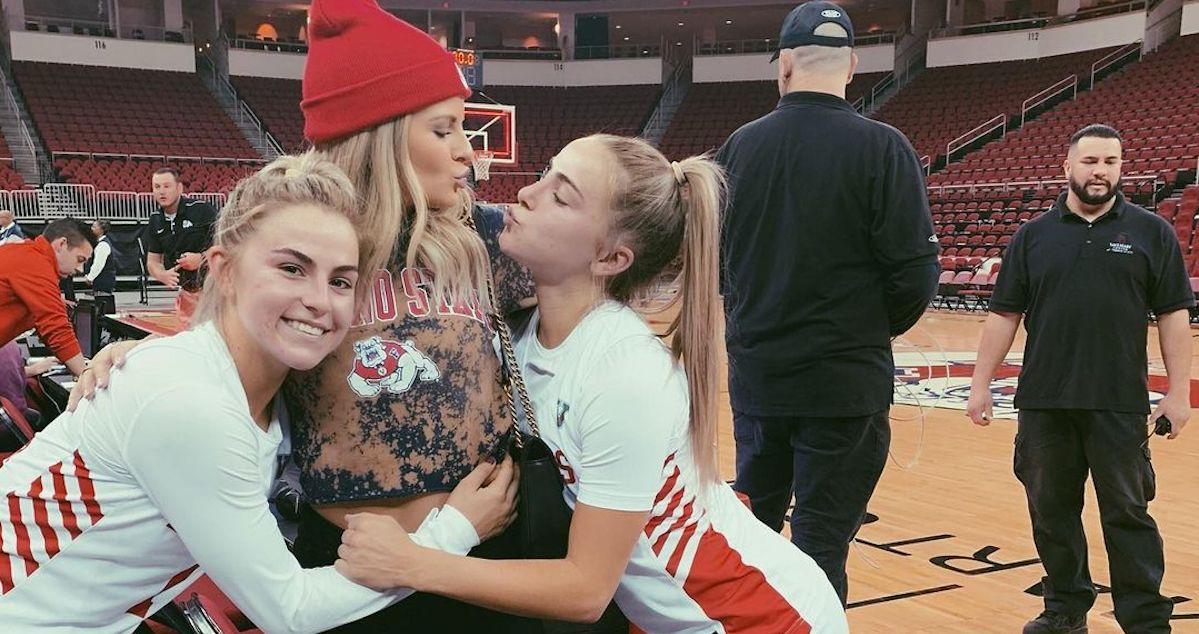 "Hanna and I just, like, love YouTube and TikTok, being able to share our life online," Haley says. "So I think when we came into college doing that two years ago, we weren't really too worried about it being too overwhelming, just because we have been doing it for [so long]."
Article continues below advertisement
How much are the Cavinder Twins making? They're the first NCAA athletes to get a brand partnership.
NCAA student-athletes have long battled to own the rights to their name, image, and likeness when it came to brand partnerships. At the end of June 2021, the NCAA officially allowed its athletes to receive financial compensation while competing with new NIL rules, and the Cavinder twins were the first to sign a brand partnership with Boost Mobile.
Article continues below advertisement
The pair said they were thrilled to partner with the company when it was offered, though it doesn't change their platform's future plans. In fact, they aren't focused too much on what's next for them, and say they just plan to take it all "day by day."
"I think Hanna and I are just going to take it day-by-day," Haley says. "We don't have many expectations for our social media presence. Just because we never expected this in the first place."
Their shared dream was to be able to play basketball together in college — and as long as they're still playing together, they're not worried about the rest.
Article continues below advertisement
After Miami lost to Louisiana, the Cavinder twins stunned in this new TikTok dance video.
Even when they aren't scoring together on the court, Hanna and Haley are still winning on TikTok. Case-in-point: one of their most recent videos in which the dynamic duo danced in their bikinis to a popular sound byte. After Louisiana State University beat the University of Miami in the NCAA Division I Women's Basketball Tournament, the two shared a few TikTok videos, but this one in particular proves they're willing to move beyond the loss and roll into the summer in style.