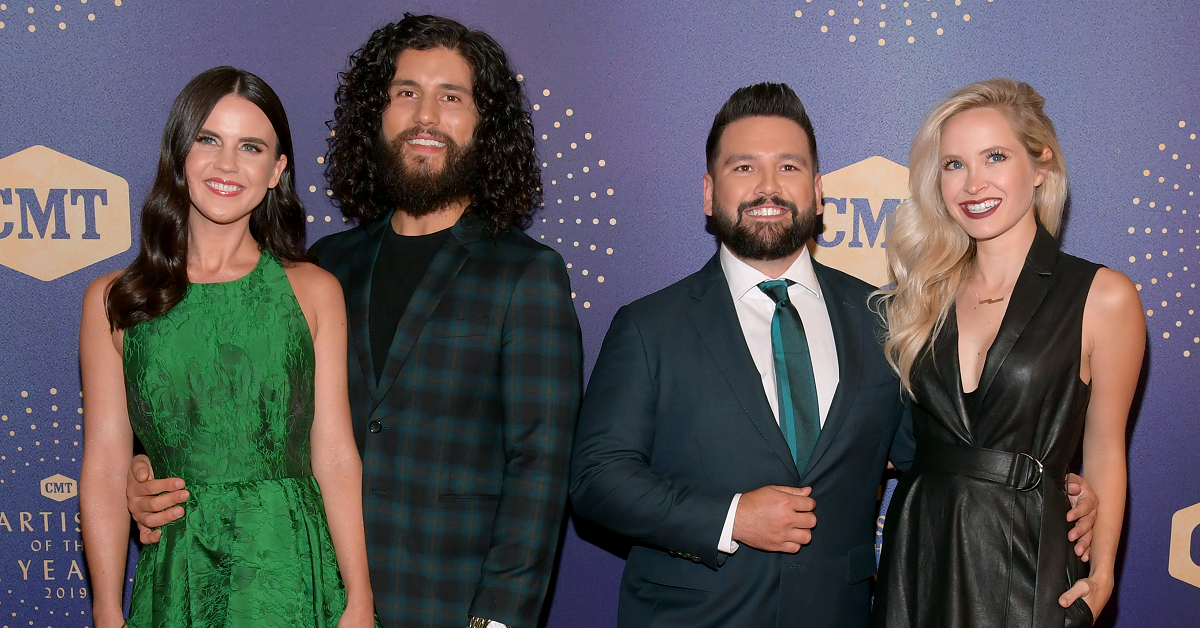 Dan + Shay Are Both Married, but Only One of Them Is Currently a Father
By Joseph Allen

Jul. 16 2021, Published 9:54 a.m. ET
As one of the more recent acts to emerge out of the country music scene, Dan + Shay's success has left many fans of their music interested in learning more about their personal lives. The country duo can be seen on the red carpet with their significant others, but there are plenty of fans who want to learn more about Dan Smyer and Shay Mooney's marriages.
Article continues below advertisement
Who are Dan and Shay married to?
Dan is married to Abby Law, who he dated for more than three years before the two got hitched. For the couple, the time between the engagement and the wedding six months later wasn't awkward at all. "Everybody's story is different, everybody's timeline is different," he told People, "but by the time we got engaged, we were so familiar with each other that there wasn't anything foreign or scary."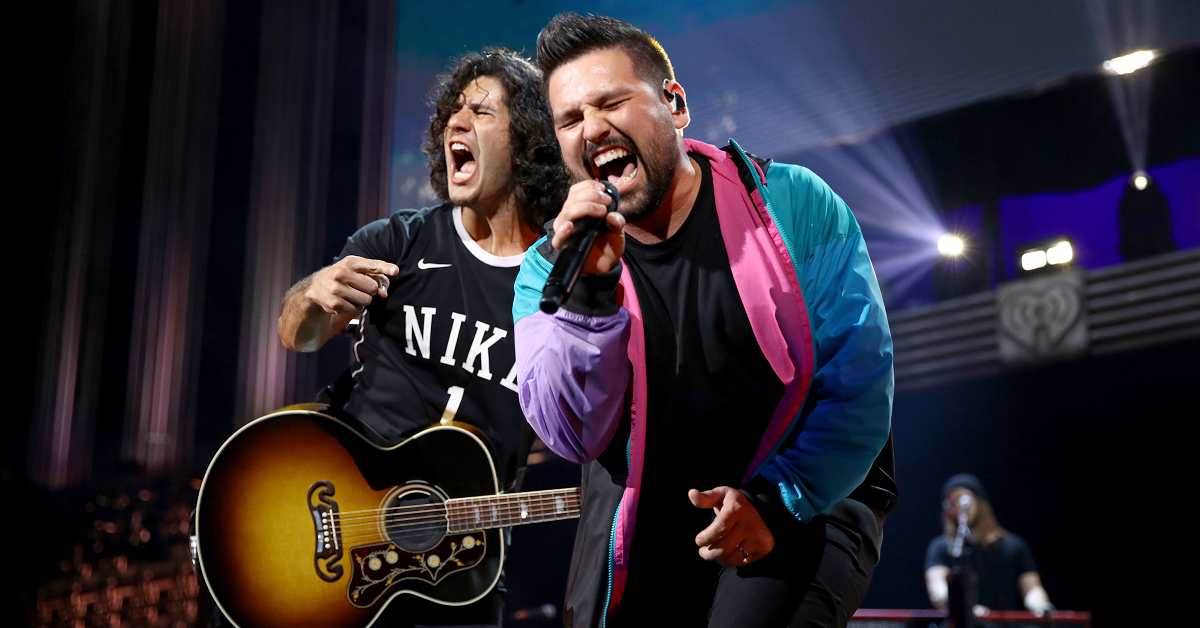 Article continues below advertisement
Dan and Abby share an affection for animals. Both are vegetarians, and they spend much of their free time working with animal rescues. They even included Proverbs 12:10 Animal Rescue, a Nashville area animal rescue, in their wedding registry so that guests could donate instead of giving them a gift.
Shay Mooney is also married, to Hannah Billingsley, who is also the mother of his two children. Shay and Hannah first met through mutual friends, and they chatted inconsistently for the first few years after they met. They started dating in earnest in 2015, and were married two years later. Now that they've been married for a few years, their Instagram posts suggest a loving marriage, and feature plenty of portraits of them with their two children, Ashery James and Ames Alexander.
Article continues below advertisement
Are Dan and Shay brothers?
Although Dan and Shay may seem close now, they aren't brothers, or even life-long friends. Both were already working in country music when they got together. Shay was a solo artist, and Dan was part of a band called Bonaventure. They met in December of 2012, and started working on music together almost immediately. Within months, they had multiple signing offers, and the rest is history.
Article continues below advertisement
Who is who in Dan + Shay?
Dan and Shay may not be brothers, but they look enough alike that even fans can have trouble telling them apart. In the video above, in which the duo performs an emo song they wrote just for fun, Dan is on the left, and Shay is on the right. At the moment, Dan has longer hair, although it's tied back in a bun in the video.
Dan is also taller and slimmer than Shay, who is shorter and stockier. They may not be actually siblings, but it's clear that the bond between Dan and Shay is pretty intense. They've been together for almost a decade, and they've found enormous success by relying on one another as partners. They sing great harmonies, but Dan and Shay are both people who live separate lives. When they come together, though, they know how to make sweet music.