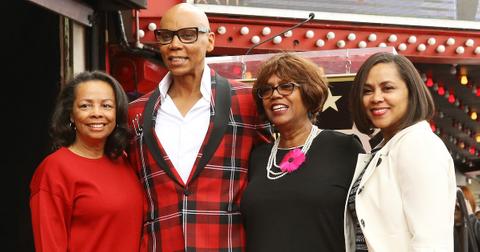 RuPaul's Sisters Rozy and Renae Charles Will Appear on 'RuPaul's Drag Race All Stars'
By Shannon Raphael

Updated
It's been more than a decade since RuPaul's Drag Race began airing on our TV screens (albeit, with a very strong filter). It's given the world some of the most iconic drag superstars, endless one-liners, lots of Untucked feuds, and a multitude of catchy songs — that are available on iTunes — by host RuPaul Charles himself.
Ru's hit competition series has advanced the world of drag in a lot of ways, and many queens have spoken about how he's helped them in their lives.
While RuPaul Charles often discusses choosing his own family, the drag superstar has quite the support unit with his three sisters. Two of his siblings, Rozy and Renae Charles, will be featured on the July 10 episode of RuPaul's Drag Race All Stars 5.
Who are Rozy and Renae? They're adding the sis into "sissy that walk."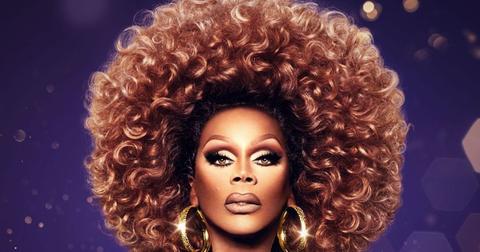 RuPaul's sisters helped him get his start in drag.
The AJ and the Queen star is the only son of four children, and he was raised in San Diego, Calif. RuPaul was raised by his mother, Ernestine "Toni" Charles, after his parents divorced when he was just seven years old. His three sisters are Renatta, Renae, and Rozy Charles.
At a television conference in February of 2020, Ru said that his sisters loved to dress him up when he was a kid, per The Sydney Morning Herald.
"As soon as I was walking, I was trying to walk in high heels, but I think that when you see young babies in strollers and walking around, they're always attracted to shiny, colorful things," he said about his first exposure to femininity. "There was never a time when I wasn't attracted to that."
When he was a teenager, he moved in with Renatta and her husband in Atlanta. While there, he worked with his brother-in-law as a used-car salesperson. He also wanted to pursue the arts, and he tried out a singing career.
RuPaul began performing in drag regularly in the '80s, and he performed at nightclubs and on the variety series The American Music Show.
His big break was when he appeared in the music video for "Love Shack" by The B-52's. The video for his own smash hit song, "Supermodel (You Better Work)," was a huge success on MTV.
Who are Rozy and Renae Charles?
Renae and Rozy are set to appear on the July 10 episode of RuPaul's Drag Race All Stars, for the main challenge. The remaining five queens will participate in the Charles Backyard Ball with Ru, Rozy, and Renae.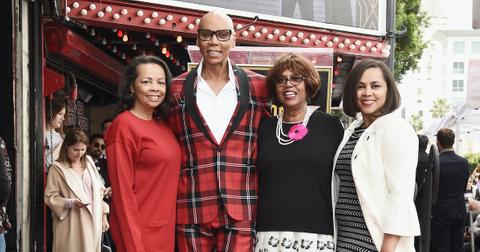 Aside from their affiliation to their famous brother, not much is known about Renae and Rozy. Along with Renatta, the two attended the ceremony when RuPaul got a star on the Hollywood Walk of Fame in 2018.