The Team Payback Members in 'The Boys' Season 3 Are Significant — Here's Why
Who are the members of Team Payback in 'The Boys' Season 3? The team that was cool before the Seven disbanded for a reason. Let's meet the members.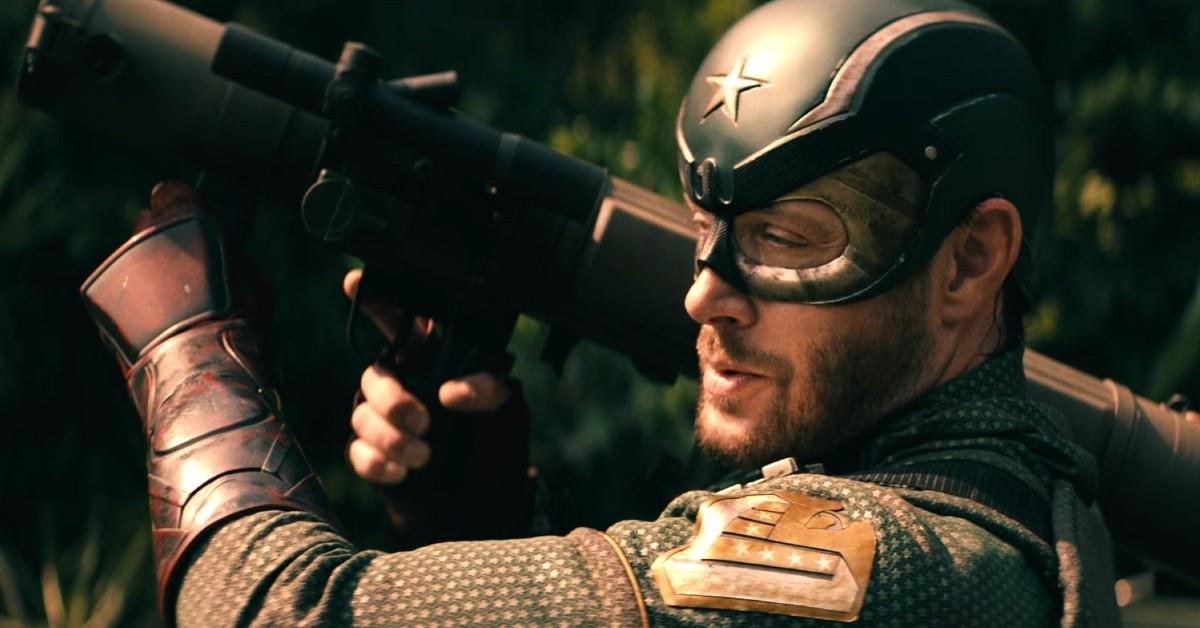 Warning: The following article contains spoilers for Season 3, Episodes 1–3 of The Boys on Prime Video.
Team Payback was the cool supe team everyone adored before the Seven even existed. So, why do we never hear about any of the members (except Soldier Boy) until Season 3 of The Boys?
Article continues below advertisement
Here's the history of the Team Payback members in all their glory.
It turns out there's a valid explanation why Team Payback was cancelled. They accidentally triggered an attack on a U.S. military base in Nicaragua in the 1980s. How do we know this? Grace Mallory (Laila Robins) was there. It's the reason why she became so hellbent on taking down supes in the first place.
Grace explains how idiotic she found every member of Team Payback when she met them in Nicaragua. She was there working on a top-secret mission deemed "Operation Charlie."
Team Payback might have seemed like a fun surprise for Grace's men on-base but their idiocy proved to have catastrophic consequences. Just how dumb was each Team Payback member you ask? Let's introduce the team so you can decide for yourself!
The Crimson Countess is a parody on the Scarlet Witch.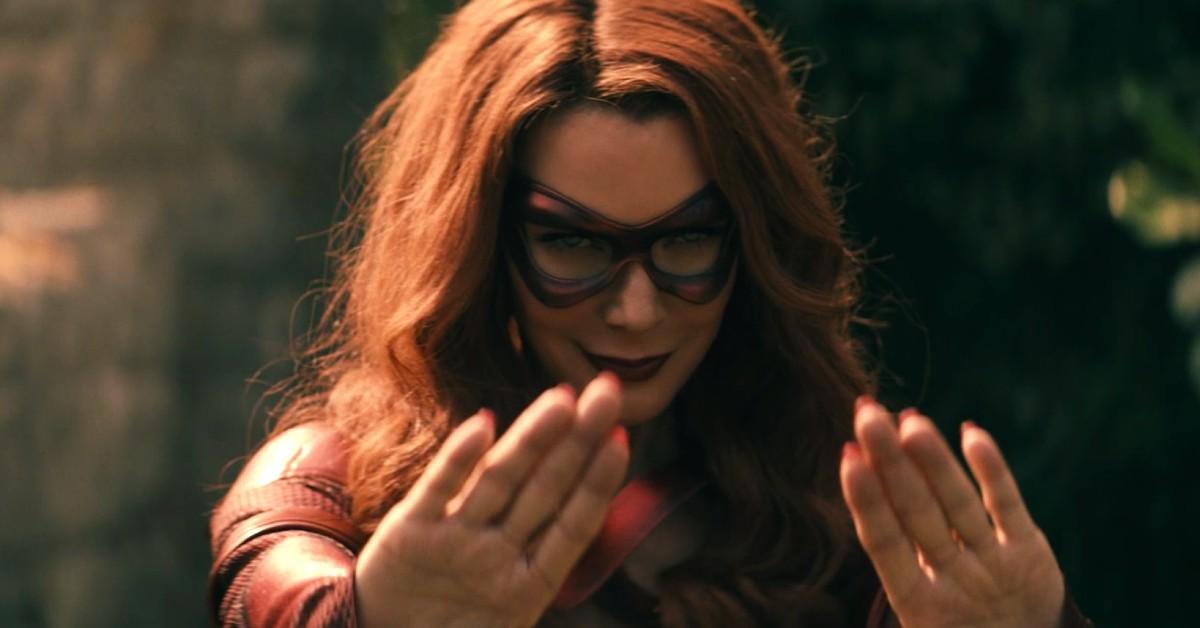 Yes, the Crimson Countess (Laurie Holden) is an obvious parody of the Scarlet Witch. She appears to be slightly less idiotic than other members of Team Payback. That is, until she blasts two of Grace's soldiers to smithereens, thinking they were enemy soldiers.
Kimiko (Karen Fukuhara) and Frenchie (Tomer Capone) find the Crimson Countess working at VoughtLand in the present day, performing a tribute song in honor of Soldier Boy.
When they attack her in order to figure out the truth about what happened to Soldier Boy that day in Nicaragua, the Crimson Countess bolts. Kimiko and Frenchie chase her through the amusement park. The Crimson Countess sends another blast of her power in their direction, but they dodge it.
Unfortunately, a poor VoughtLand employee wasn't so lucky.
Article continues below advertisement
Swatto might be the dumbest team member.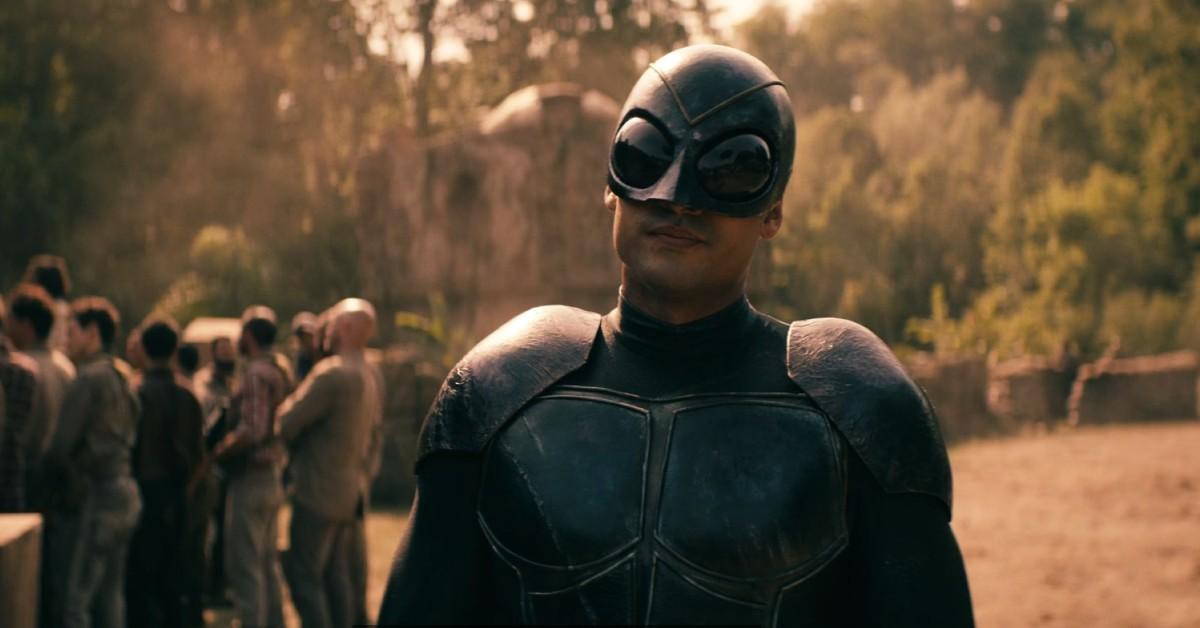 Mirror mirror on the wall, who's the dumbest Team Payback member of all? Swatto (Joel Labelle)! Young Grace (Sarah Swire) is irritated when Swatto goes for a joy flight without considering the ramifications. She orders him to get down so he doesn't give away their position.
Swatto disobeys her order later on and takes himself on another flight. Guess what happens next? Complete carnage. Maybe Swatto should have paid attention to Grace!
Article continues below advertisement
There's a younger and older Gunpowder.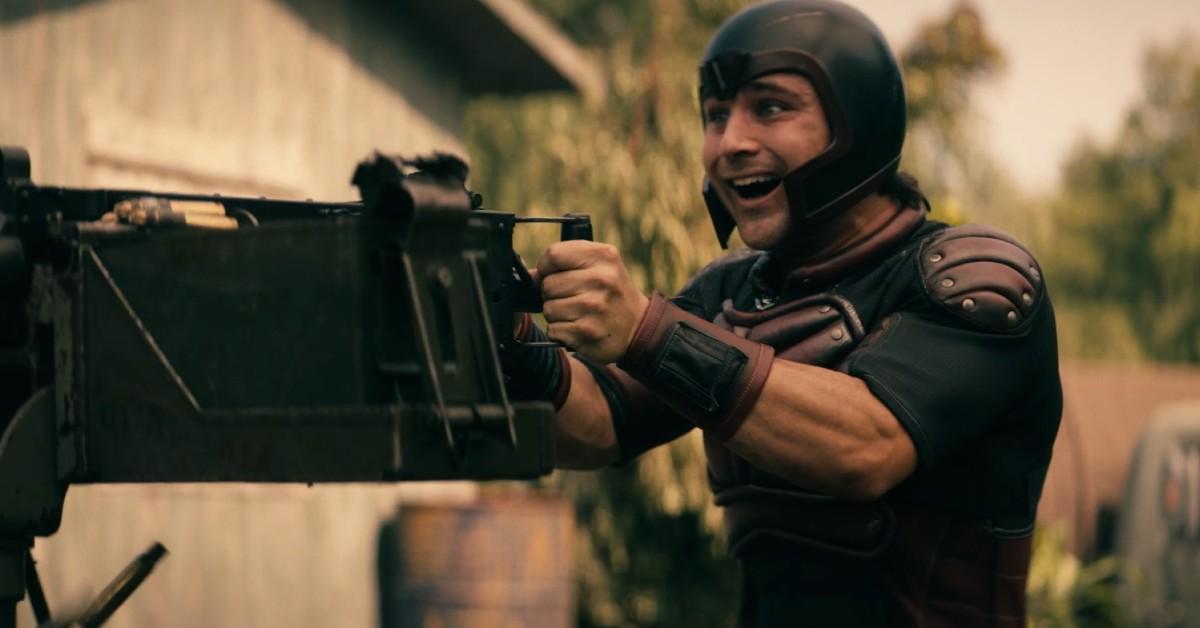 The older Gunpowder (Sean Patrick Flanery) was kind enough to let Billy Butcher (Karl Urban) test out his new superpowers on him. The younger Gunpowder (Gattlin Griffith) appeared to be almost euphoric during the Nicaragua battle, gunning fleeing soldiers down with gusto.
According to Butcher, Soldier Boy (Jensen Ackles) sexually abused Gunpowder when he was younger. The older Gunpowder doesn't take kindly to Butcher after this, but guns can't out-power laser eye beams.
Article continues below advertisement
Black Noir is one member with some shocking revelations.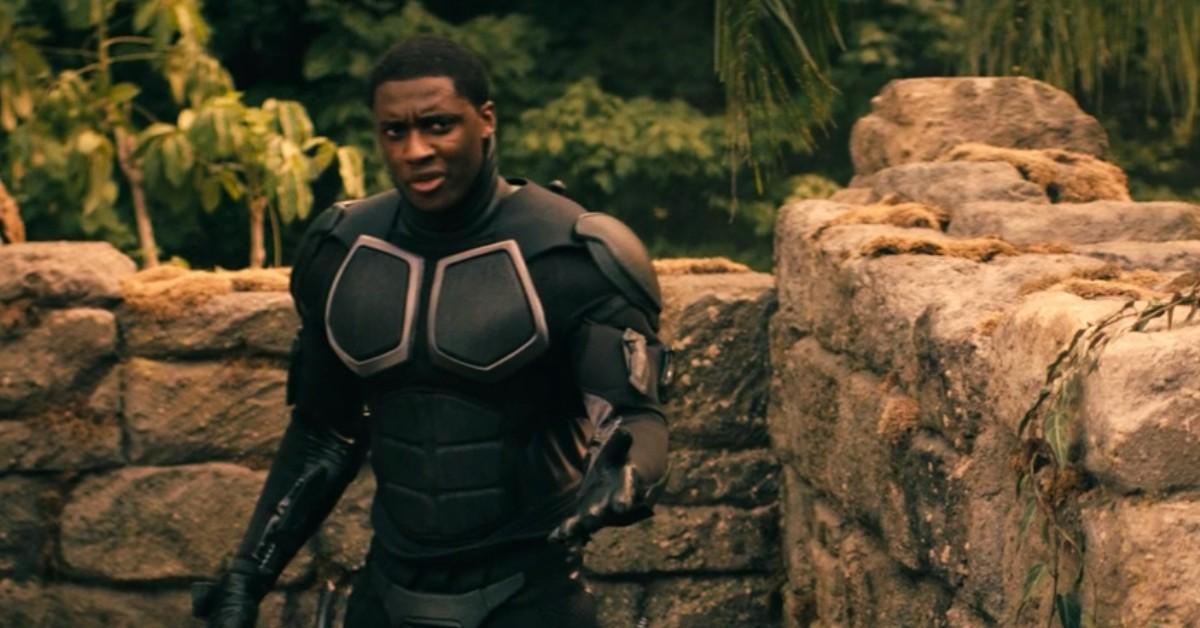 The biggest shocker of the Team Payback flashback was when young Black Noir (Fritzy-Klevans Destine) actually spoke! It turns out Black Noir's name is Irving. When he was on Team Payback he stood up for his needs to young Stan Edgar (Justiin Davis), declaring that he didn't want to wear the mask anymore.
Sadly, Irving didn't have much of a choice after the Nicaragua battle. His face was horribly mangled in the carnage, which prompted him to reach out for the comfort of his mask.
Article continues below advertisement
The TNT twins survived the Nicaragua fight.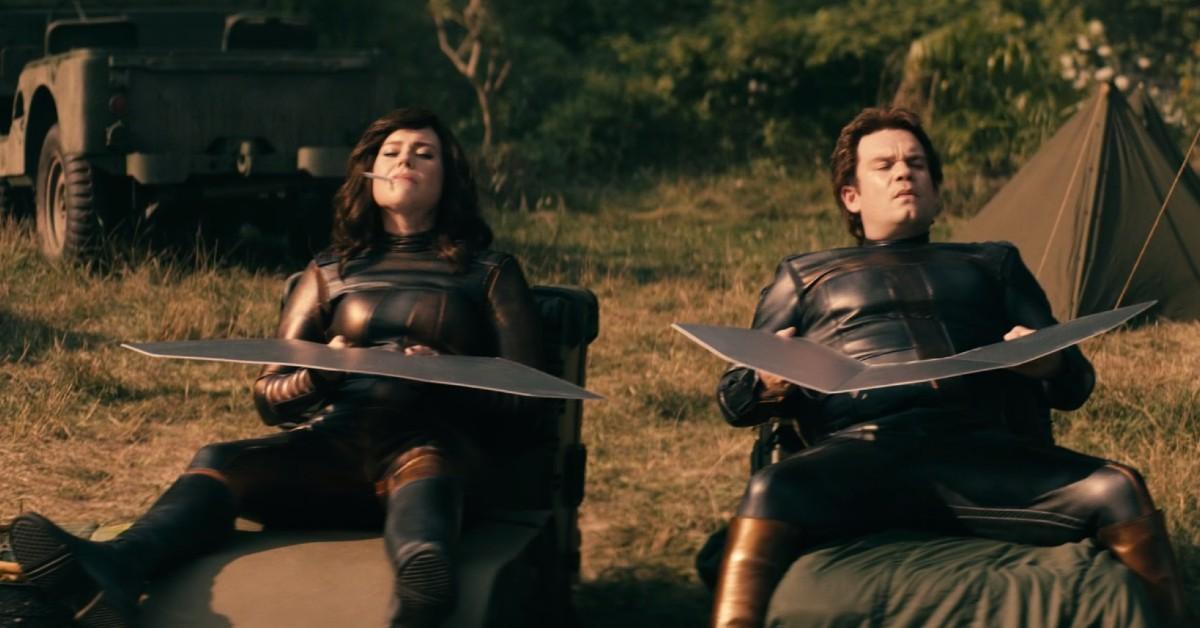 We don't know a lot about the TNT twins Tessa (Kristin Booth) and Tommy (Jack Doolan) just yet. However, they were seen tending to their wounds after the Nicaragua fight, so they survived. Will Butcher and the Boys track them down to figure out what happened to Soldier Boy?
Article continues below advertisement
Mindstorm didn't utilize his powers in Nicaragua.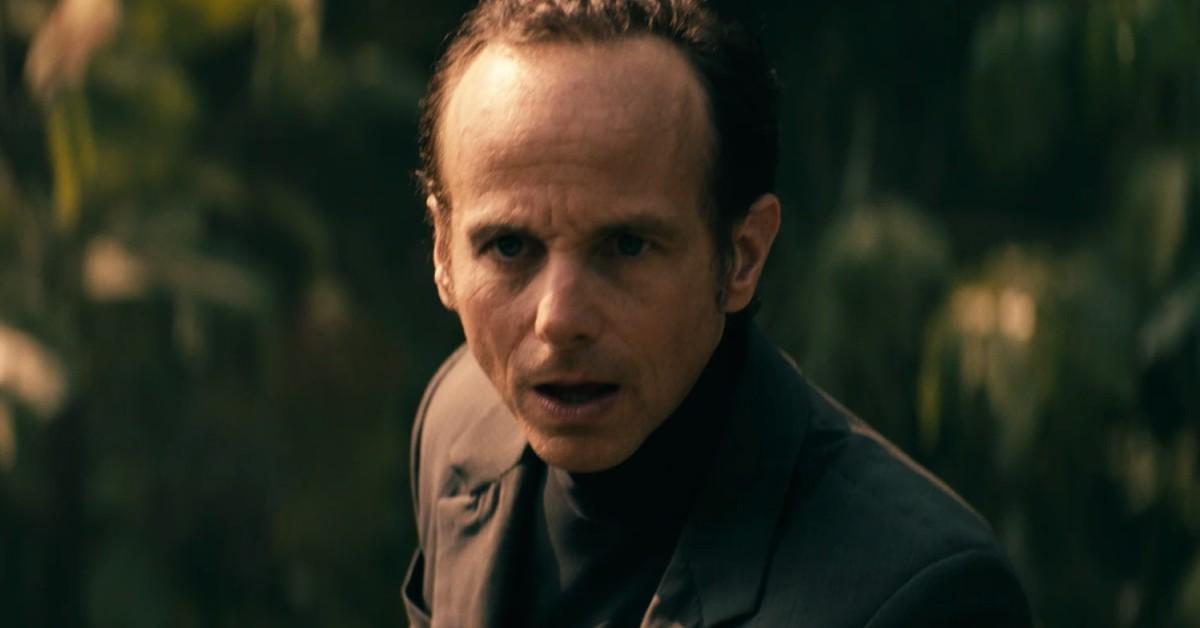 We don't see Mindstorm utilize his powers in the Nicaragua flashback (although, we would assume that they're mind-related. Too on the nose?) However, young Grace sees him after the chaos ends, trying to nurse a wounded Gunpowder back to health.
Article continues below advertisement
So, what happened to Soldier Boy? Everyone wants to know.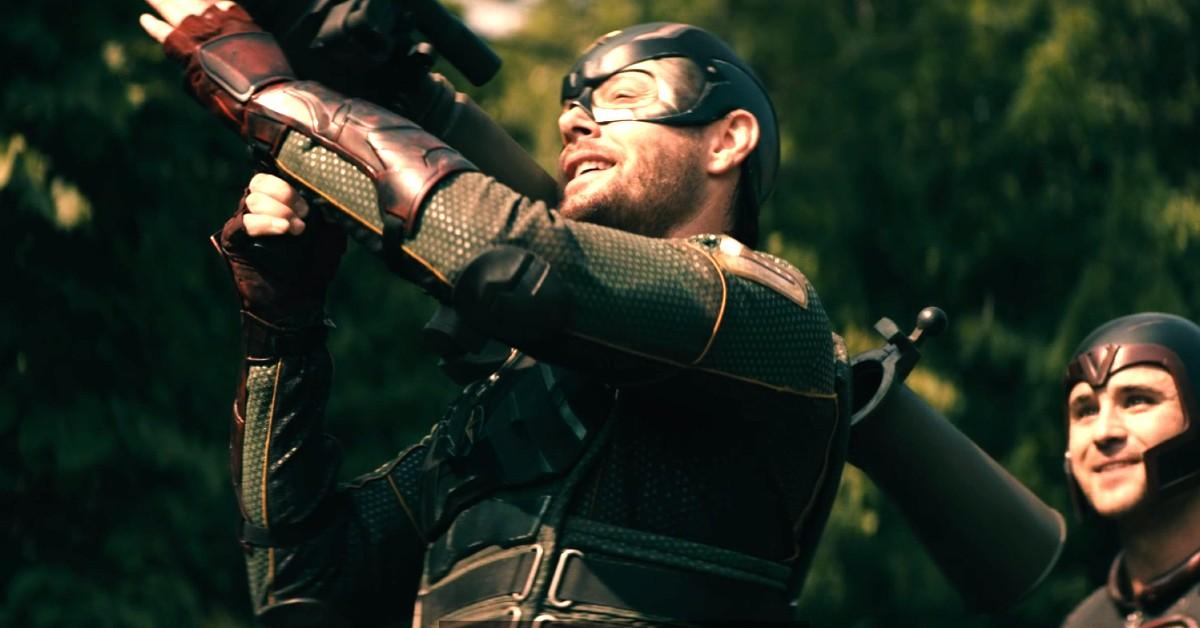 Soldier Boy (Jensen Ackles) is a douchebag's Captain America. He attempts to flirt with young Grace when he meets her, trying to charm her by saying that a looker like her was wasted on a military base.
Naturally, Grace doesn't bite. The mystery of what happened to Soldier Boy that day in Nicaragua propels Butcher and the Boys on a new mission — one that could potentially kill Homelander (Antony Starr).
Article continues below advertisement
Will the Boys be able to figure out what happened to Soldier Boy so they can finally take Homelander down? Will other surviving members of Team Payback be more willing to assist our heroes in their mission?
We'll just have to wait and see when new episodes of The Boys Season 3 drop every Friday on Prime Video.