Actress Kathryn Kates Died at 73 — Who Did She Play on 'Seinfeld'?
Article continues below advertisement
Many fans worldwide are honoring Kathryn's impressive career in the entertainment industry, with several highlighting her appearance in Seinfeld as their favorite gig of hers. For now, let's look back at her time on the NBC sitcom.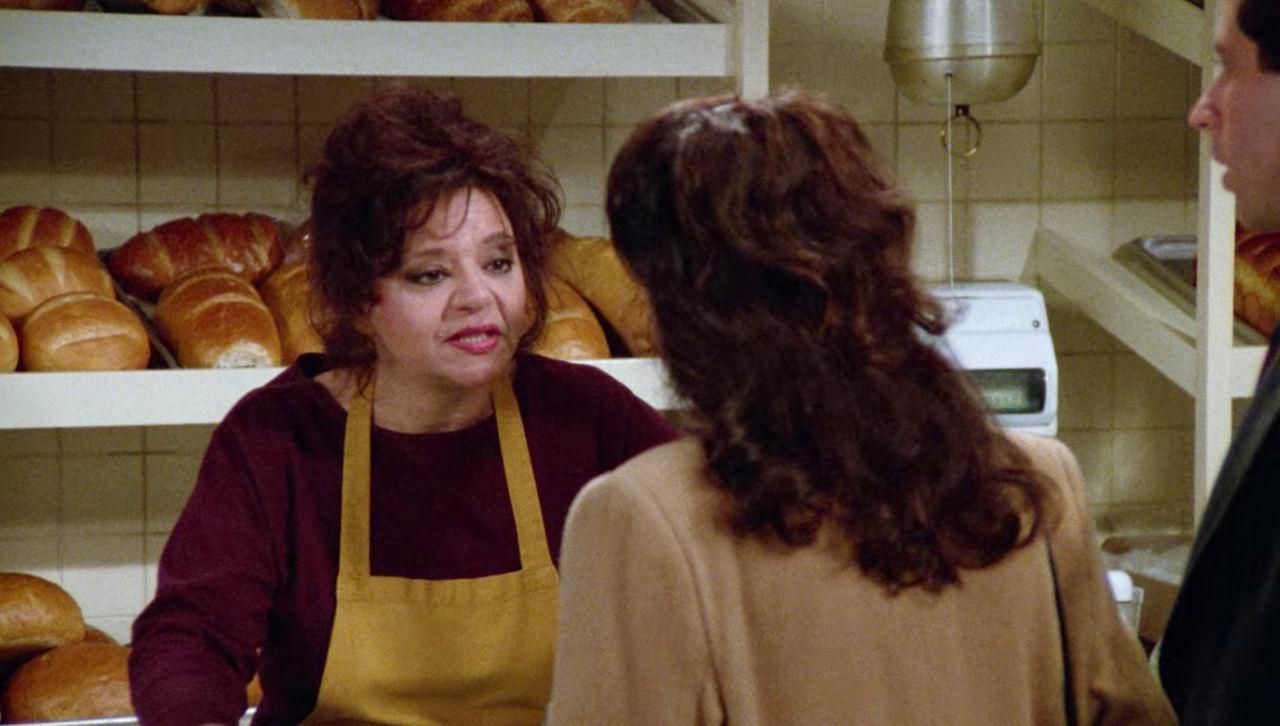 Article continues below advertisement
Who did Kathryn Kates play on 'Seinfeld'?
In the mid-'90s, Kathryn appeared as a guest star on Seinfeld, playing the role of a counterwoman in two episodes: "The Dinner Party" and "The Rye."
In "The Dinner Party," Jerry and Elaine head to the Royal Bakery to purchase a chocolate babka. The pair forget to take a number at the counter, and, as a result, Kathryn's character sells the last chocolate babka to the couple ahead of them in line, who are also heading to the same party.
As for "The Rye," Kathryn's character works as the counterwoman yet again. She sells the last marble rye to Mabel Choate; though Jerry offers a hefty amount of money for the rye, Mabel refuses to give it up.
In a last-ditch effort, Jerry steals the bread from the older woman — he's hellbent on getting it to George in time to smooth things over with Susan's parents.
Article continues below advertisement
How did Kathryn Kates die?
Per NBC News, Kathryn's reps at Headline Talent Agency said she passed away from lung cancer on Jan. 22, 2022.
"Kathryn passed away peacefully this past Saturday surrounded by her brother Josh, his wife Sue Ann, and her sister Mallory," the agency said in a statement.
Article continues below advertisement
"Kathryn was our client for many years, and about one year ago, after finding out that the lung cancer she was treated for 20 years ago had returned, we grew even closer."
The statement continued, "She was incredibly brave, thoughtful, wise, and loving. Kathryn approached every role she ever played, as well as her daily life with the greatest of passion. We will do our best to honor her incredible legacy. The world truly lost one of the good ones."