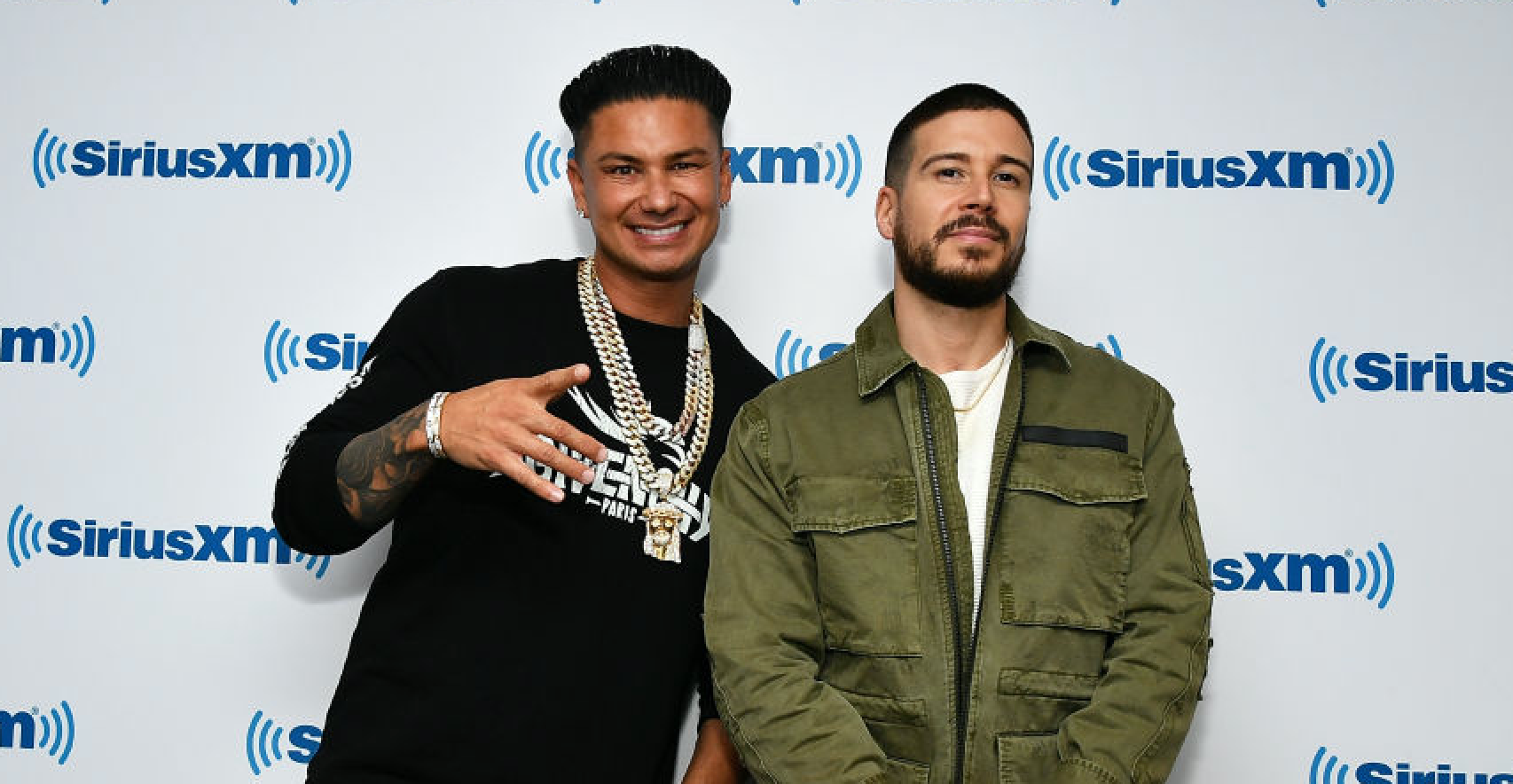 Let's Revisit the 'Double Shot at Love' Messy Season 1 Finale
By Gina Vaynshteyn

Jun. 11 2020, Updated 8:22 p.m. ET
Double Shot at Love with DJ Pauly D and Vinny Season 2 premieres tonight on MTV, and we're getting ready to jump into another wild season —  and that means rehashing what happened in Season 1 and what we think will happen in Season 2. Here goes!
Article continues below advertisement
Who did Vinny and Pauly choose at the end of Season 1?
Double Shot at Love is basically The Bachelor, but Jersey Shore-ified, which is totally fine by us. Every week, Pauly D and Vinny narrow down the lady love of their lives. It's a pretty straightforward premise, but the last episode surprised some viewers. By the Season 1 finale, Pauly had opted to pick no one. Vinny picked 24-year-old Brooklyn-based Alysse Joyner.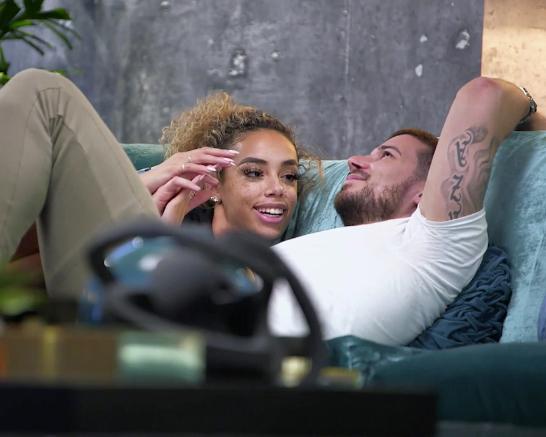 Article continues below advertisement
However, Vinny and Alysse didn't stay together long after Season 1 ended. "Unfortunately, Alysse and I weren't allowed to see each other publicly after filming for 5 months until the finale aired to not spoil the ending. Very weird situation to be put in after the finale. I struggled to keep it alive through text. Still think she's amazing. Wish her the best," Vinny tweeted in June 2019.
Article continues below advertisement
Alysse responded to that "explanation" by saying if Vinny really wanted to text her, he would have texted her. Plus, she said that Vinny was involved with semi-finalist Maria Elizondo after Season 1 stopped filming. "The funniest thing is, [Vinny] kept asking me who I'm close to in the house, I've been [saying] [Maria] and this dumb ass still hit her up (knowing we're friends) but couldn't text me back. BET," Alysse tweeted.
Article continues below advertisement
What should we expect of 'Double Shot at Love Season 2'? Who will they choose now?
Well, Maria fans should be happy to know that Maria is back. Pauly and Vinny are reuniting with their exes from Season 1, which should be pretty interesting. Brittani "B-lashes" Schwartz, Derynn Paige, Marissa Lucchese, Susan "Suzi" Baidya, Nikki Hall, and yes, Maria are returning. Plus we're introduced to the new guy cast members, Brandon Stakemann, Nicky Curd, and Antonio Locke. The crew parties it up in Las Vegas.
According to an exclusive sneak peek People got their hands on, 23-year-old Maria is crushing on Vinny again, but gets jealous when she witnesses him flirting with other women. "It feels so weird to be around Vinny again. I thought I would be able to just come and have fun with the girls and not care about Vinny, but that's just not the case at all," Maria said. Vinny seems pretty smitten with her as well. Could she be his choice at the end of Season 2?
Article continues below advertisement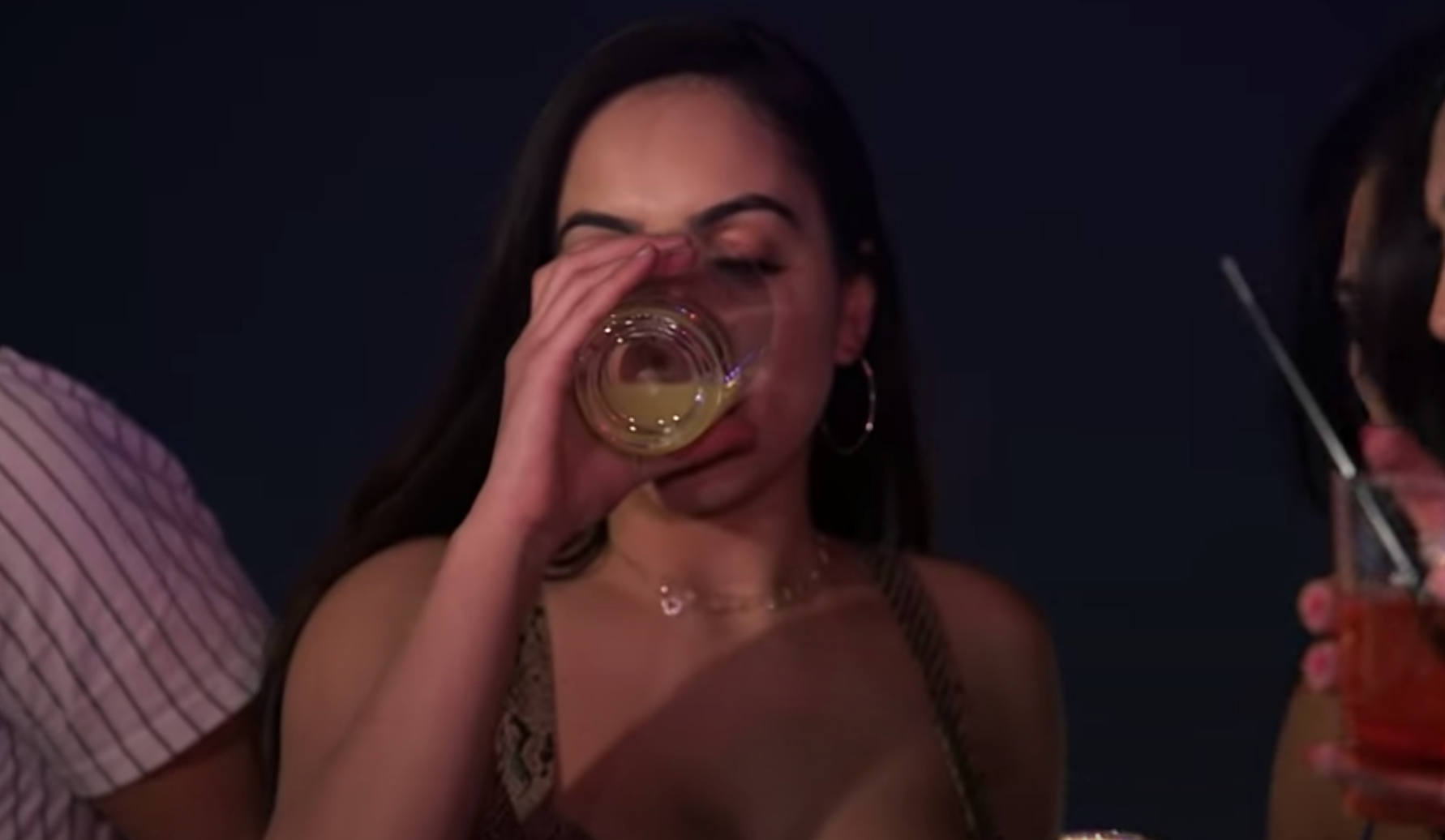 Pauly D may have already found love on the show as well. Back at the end of Season 1, Pauly told Nikki that he was "rolling solo for now." But, according to Vinny, Pauly and Nikki have "boo'd the f--k up" for Season 2. They may just get their happily ever after this time around.
Article continues below advertisement
Watch a sneak peak below:
Watch the Season 2 premiere of Double Shot at Love with DJ Pauly D & Vinny on June 11 on MTV at 9 p.m. ET.