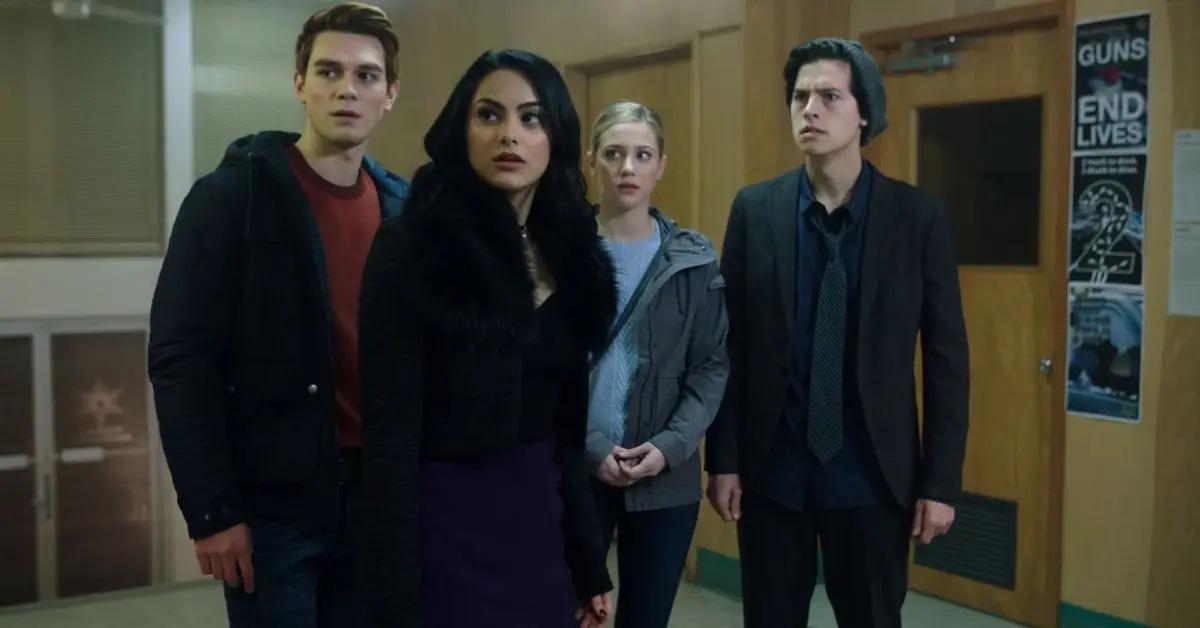 This 'Riverdale' Character Might Be Getting Killed off in the Season 5 Finale (SPOILERS)
The 'Riverdale' Season 5 finale titled "RIP" hints that there will be a death. Here's which character is most likely to not make it out of the episode alive.
While the CW has yet to confirm whether Archie, Veronica, Jughead, and Betty will be back for a Season 6 of Riverdale, we have a hunch that the series is far from over. From Jughead and Betty's search to find out who was behind those snuff films, to Veronica and Archie's split, Season 5 has had a lot of moving parts. For the series to just abruptly end now, a long list of questions would have to be answered during the finale. Is it possible? Yes. But will it actually happen? Probably not.
Article continues below advertisement
Speaking of Riverdale's Season 5 finale, titled 'RIP,' which will air on Oct. 6, we have some predictions. Will someone die at the end of season 5? That would definitely extend the plot into a Season 6. Here's what we know about the potential death in Riverdale's Season 5 finale.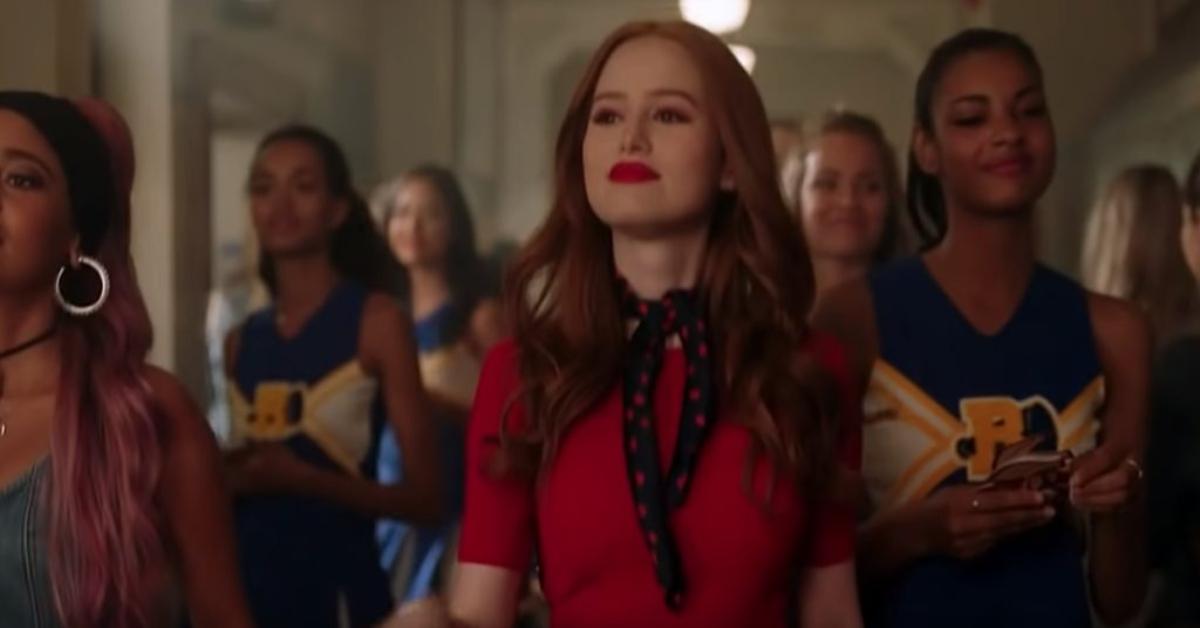 Article continues below advertisement
Cheryl Blossom is burned at stake during Riverdale's "RIP" episode.
Leading up to the season finale, the CW released an intense and very fast-paced promo. In the clip, another fire is set ablaze in Riverdale. Meanwhile, Betty and Reggie look to be holding weapons in a scene, which further leans into that "RIP" angle. And of course, there is also some steamy romance: Veronica is seen locking lips with Reggie.
Article continues below advertisement
However, the promo also shows Cheryl being burned alive at the stake. Very witchy and wild, right? While it's unclear if this is actually happening or just taking place in her head, it could be the reason why the episode is titled "RIP."
However, we think if a character is set to die in Season 5, it will probably be someone less obvious.
Hiriam Lodge's days in Riverdale may be numbered.
TV Insider shared an exclusive clip from "RIP" ahead of showtime and we're making bets that Hiram's life is about to get a lot shorter. From his treatment of Veronica and his vengeance against Archie, the mobster always seems to be getting into trouble. Plus, Toni and Fangs seem super determined to get rid of him.
Article continues below advertisement
In the clip, Toni and Fangs tell Archie and Veronica that Hiriam was responsible for the explosion in the mines and the fires that broke out in town. Veronica addresses the group, apologizing for her father's actions. "Well we don't want an apology, we want justice," Toni tells Veronica.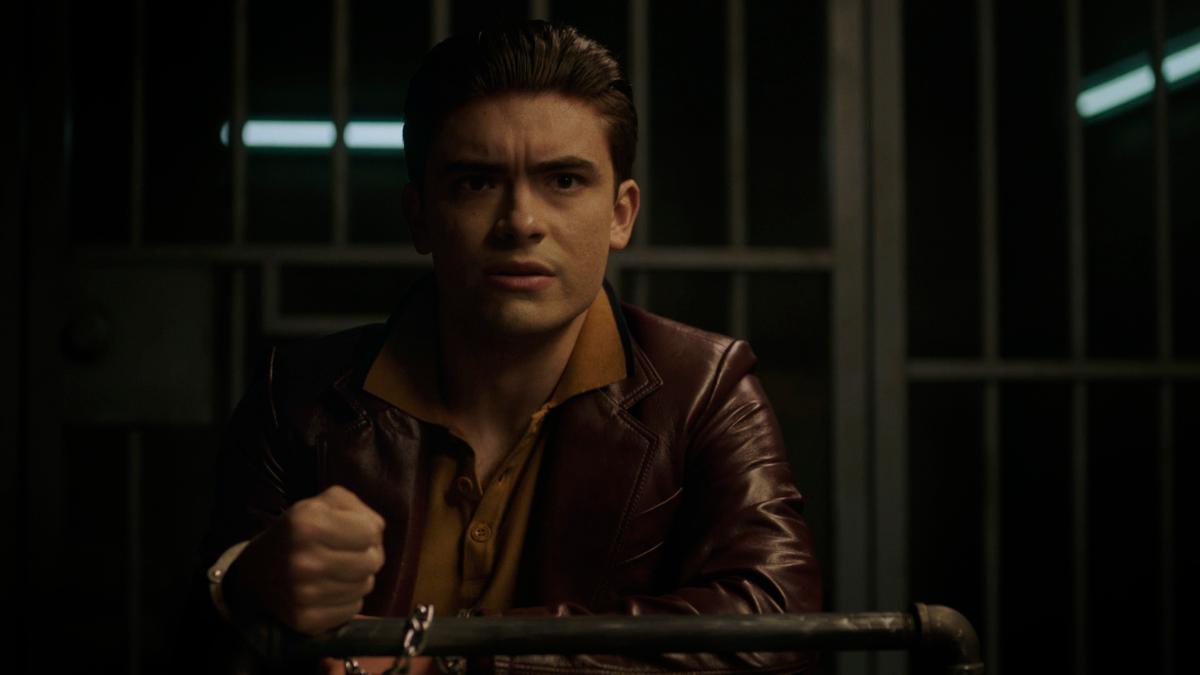 Article continues below advertisement
Veronica assures Toni that she and Archie will handle Hiriam; however, Toni does not seem to believe her. To distract the Queen Serpent and her sidekick, Veronica and Archie ask them to collect signatures to help re-incorporate the town of Riverdale. While Toni does oblige, she adds: "If you two don't take care of Hiriam, we will ... our way." Seems like a pretty heavy threat, if you ask us!
So, will Veronica and Archie handle matters or will Toni and Fangs have to put an end to Hiriam? We'll just have to wait to find out. The Riverdale Season 5 finale airs on Wednesday, Oct. 6 at 8 p.m. EST on the CW.