'The School for Good and Evil' Tells Agatha's Ultimate Love Story
Who does Agatha end up with in 'The School for Good and Evil'? In Netflix's newest fantasy film, Agatha takes quite a romantic journey.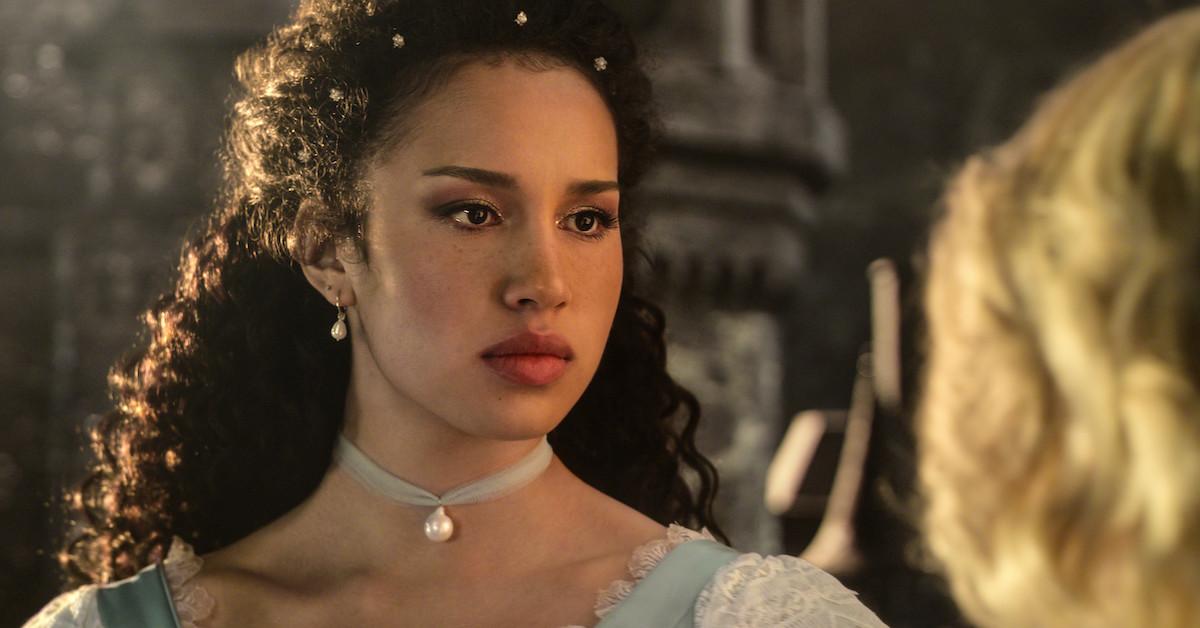 Spoiler alert: This article contains spoilers for The School for Good and Evil film and book series.
In Netflix's newest fantasy film, The School for Good and Evil, our favorite characters get whisked away to a brand-new world. Sophie (Sophia Anna Caruso) and Agatha (Sofia Wylie) are ripped from their home and sent to learn about their powers at the Schools for Good and Evil. But naturally, they also find romance, especially Agatha.
Article continues below advertisement
The new film is based on a six-book series by Soman Chainani. While the film on Netflix is only based on the first book in the series, there's a whole story to tell beyond the movie. In fact, both Agatha and Sophie build several relationships throughout the series, but one stands out as the most important.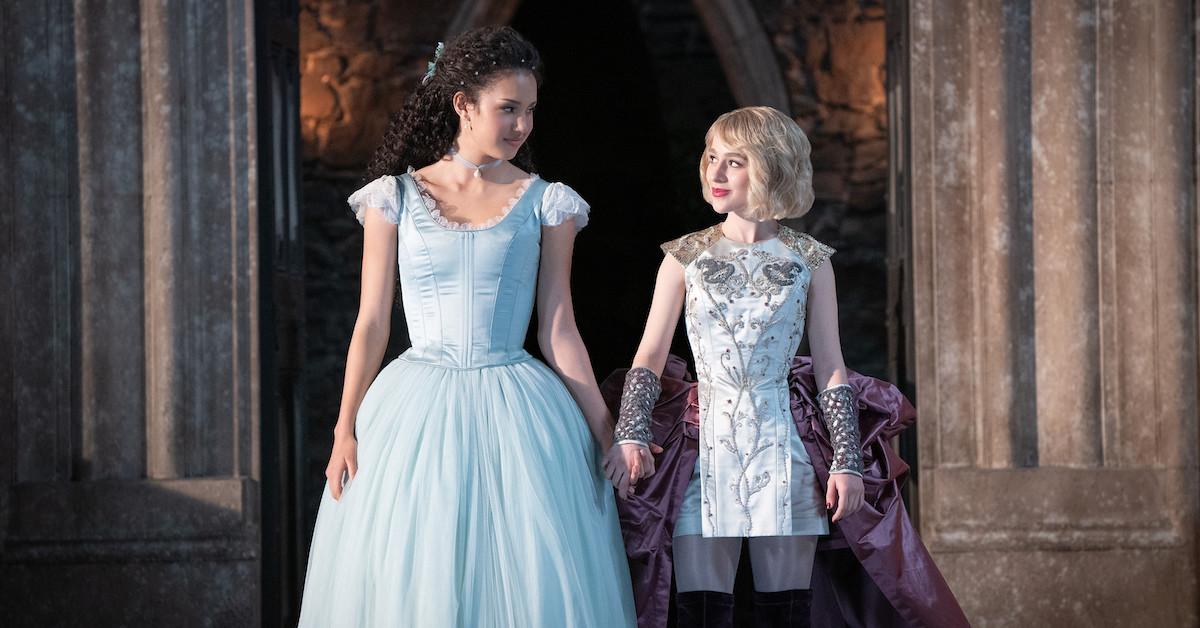 Article continues below advertisement
In Netflix's 'The School for Good and Evil,' Agatha's ending is a surprise.
Basically, as the forces of good and evil go head to head with Sophie, Agatha, their teachers, and their classmates, our protagonists are faced with a major challenge. After Sophie gets pierced in the chest with the Storian, Tedros (Jamie Flatters) tries to kill Rafal (Kit Young), but Rafal counterattacks. However, Sophie uses her power to get Excalibur to Agatha, who grabs the sword and slices through Rafal.
Luckily, neither Sophie nor Agatha dies in the film, thanks to true love's kiss. What?! Yes, Agatha kisses Sophie to revive her, proving that a friend's love is just as powerful, if not more, than the love of a romantic interest. Agatha's kiss opens a portal back to Gavaldon, so the two friends head home, and Agatha leaves her crush, Tedros, behind.
Article continues below advertisement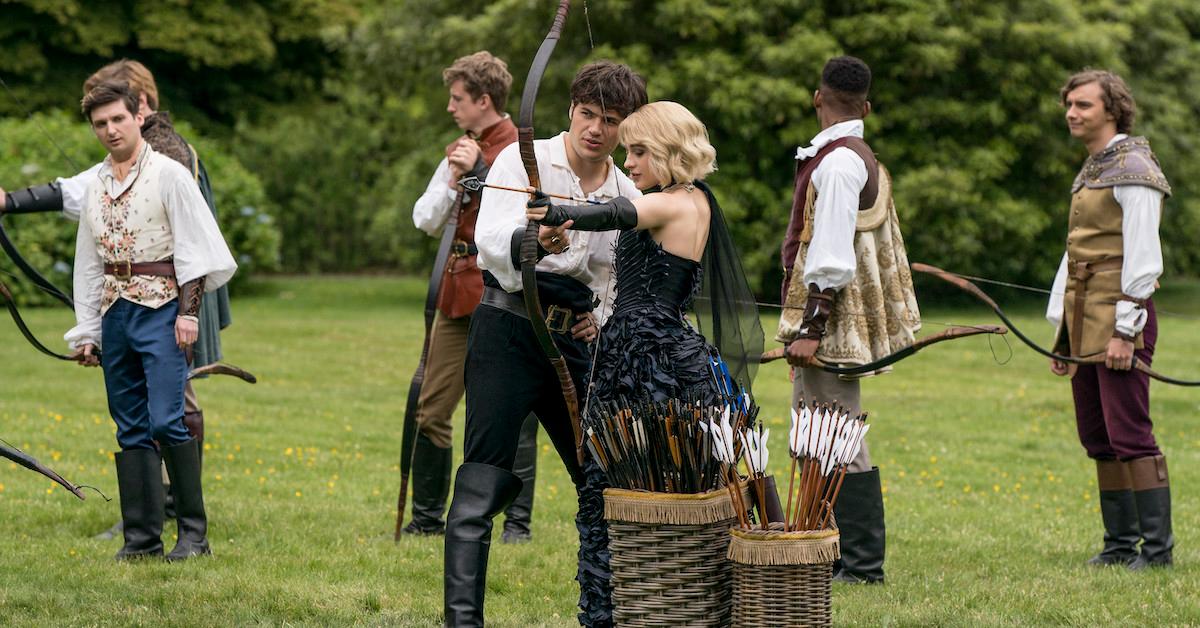 Tedros is not only the most handsome male student at the School for Good, but he also happens to be the son of King Arthur and Queen Guinevere and the supposed heir to the throne of Camelot, so he's a hot commodity. He hits it off with both Sophie and Agatha and actually becomes a point of contention between the two friends, but eventually, he and Agatha connect on a deeper level.
Article continues below advertisement
Even still, Agatha and Tedros don't end up together, since Agatha chooses her friendship. However, she does leave it open when she tells Tedros, "I hope we'll see each other again someday." Well, guess what? If there are more films to come, and they're anything like the books … they definitely will!
Agatha ends up with Tedros at the end of 'The School for Good and Evil' book series.
There's a lot of story that has to happen between the Netflix film and the end of the book series, so there's plenty of time for Agatha to explore her romantic options. However, throughout the series, she stays steadfast with Tedros. In A World Without Princes, she wishes for a happy ending with Tedros, and by the end of One True King, she gets her wish. There are some obstacles, however.
Article continues below advertisement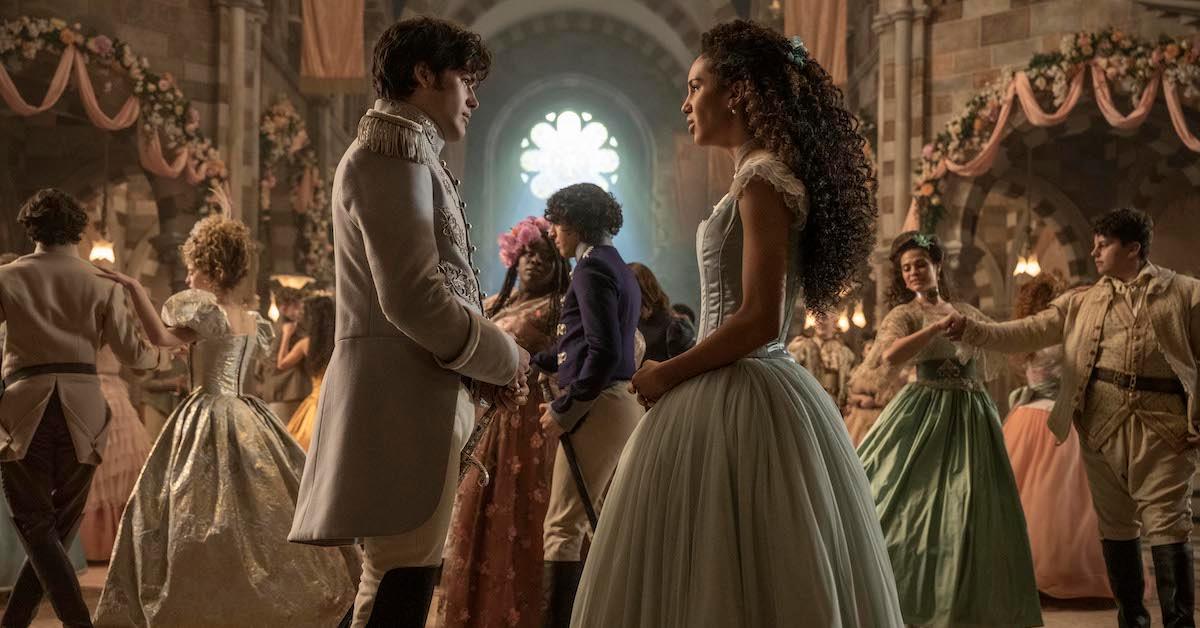 For example, in the second book, the boys and girls are separated into two different schools, and to spy on Tedros, Sophie dresses up as a boy, Filip, and rooms with Tedros. However, Sophie once again falls for Tedros, who's hurt when he learns that Filip is actually Sophie. Tedros and Agatha's love is tested once again in the third book.
But by One True King, Tedros and Agatha have gotten married. That's not all, either. In fact, they become the King and Queen of Camelot, despite a muddled claim to the throne. So there's a happy ending for everyone.
The School for Good and Evil is now available to stream on Netflix.