Nicole Rémy Confirmed that She Is No Longer Engaged After 'The Courtship' (SPOILERS)
Who does Ms. Nicole Rémy Pick on 'The Courtship'? The debut season of the USA Network original wrapped up on May 25. Details on how it all ended.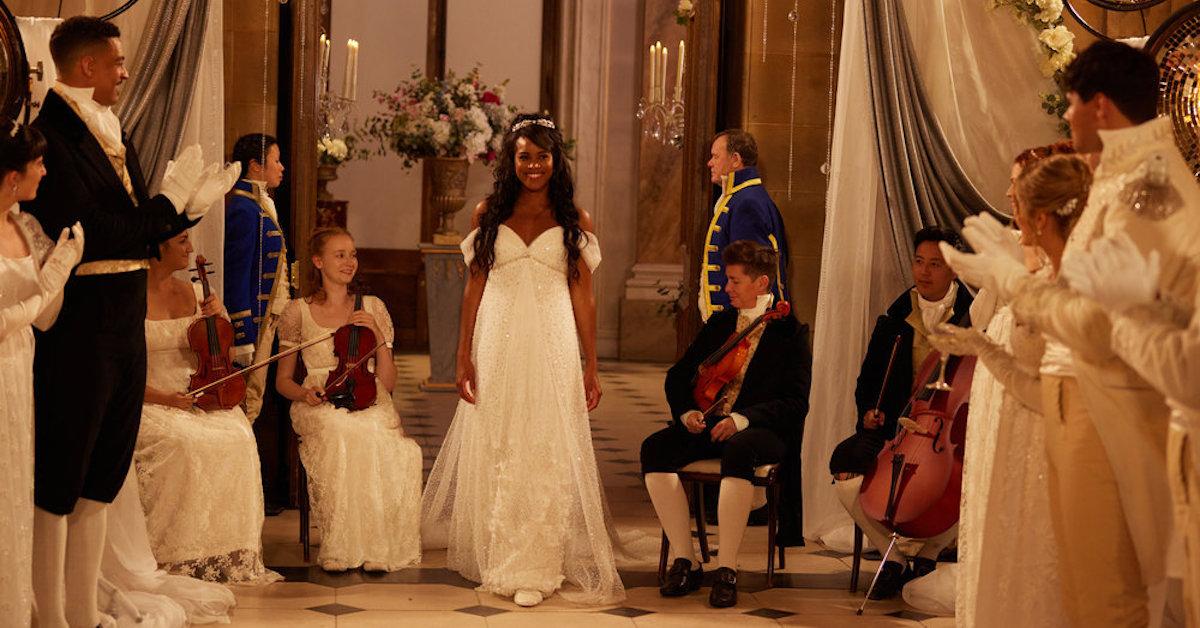 Spoiler Alert: This article contains spoilers for the May 25 finale of The Courtship.
After dozens of Regency Era-appropriate dates, many intense farewell dances, and a few shocking exits, the debut season of The Courtship officially wrapped up on May 25 with an epic finale episode.
Heading into the 12th and final episode of Season 1, Heroine Ms. Nicole Rémy narrowed her list of suitors down to three men: Mr. Jesse Judge, Mr. Christian Lee Cones, and Mr. Daniel "Danny" Bochicchio.
Article continues below advertisement
Though the series set itself apart by featuring traditional practices from the Regency Era, Ms. Rémy and her finalists returned to the 21st century during the finale to see if their connections could last in the modern world.
After going on a modern date with each contestant, Ms. Rémy, her court, and the suitors went back to Castle Howard so the software engineer could make her final decision.
Who wins The Courtship (and Ms. Rémy's heart)? Read on for the essential finale spoilers — and to find out if she's still with her final suitor.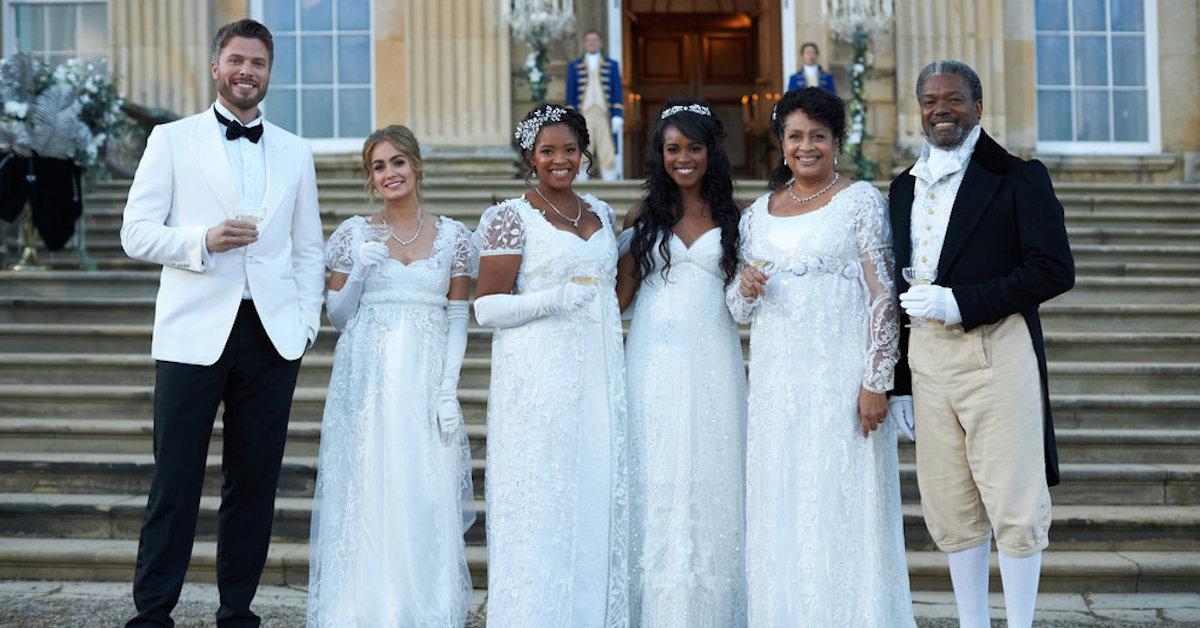 Article continues below advertisement
Who does Ms. Rémy pick on 'The Courtship'? (SPOILERS)
After walking around York with Mr. Bochicchio, going to a bar with Mr. Judge, and stargazing with Mr. Cones, Ms. Rémy had to make a tough decision to send one suitor home. She eliminated Mr. Cones, as it took quite a long time for them to find a romantic spark together.
Ahead of the final Diamond Ball, Ms. Rémy had one last date each with Mr. Judge and Mr. Bochicchio. The suitors also met with Ms. Rémy's parents in the hopes of getting their blessing, and to discuss their goals for the future.
Following both of the outings, Ms. Rémy was as conflicted as ever. Though Mr. Judge told Ms. Rémy that he saw a future together at the Diamond Ball, she recognized that she had stronger feelings for Mr. Bochicchio.
Ms. Rémy ultimately picked Mr. Bochicchio. Though she wasn't sure if he could commit to an engagement, the Seattle resident was happy that he had finally told her that he loved her during their last date together.
Article continues below advertisement
Once Ms. Rémy told Mr. Bochicchio about her decision, he did get down on one knee, and he proposed.
Ms. Rémy, unsurprisingly, said yes. She would marry the real estate agent "a hundred times over."
The newly-engaged couple then had to re-enter the ball and deliver the news to Ms. Rémy's court. After the two walked in arm and arm, Ms. Rémy showed her family members her new diamond sparkler. The season officially concluded as it began — with fireworks for Mr. Bochicchip and Ms. Rémy.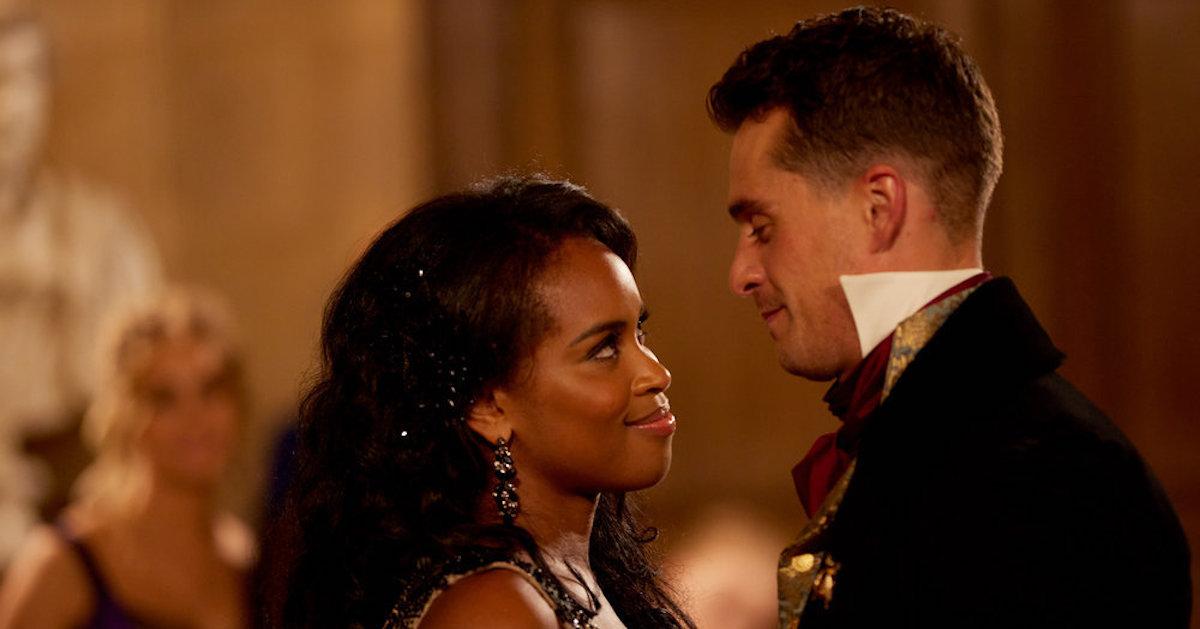 Article continues below advertisement
Are Mr. Bochicchio and Ms. Rémy still together?
While Ms. Rémy left the show as a happily engaged woman, many months have passed since filming wrapped on The Courtship. Fans may be wondering if Mr. Bochicchio and Ms. Rémy are still together, or if they've parted ways since their time in England came to an end.
Following the May 25 finale, Ms. Rémy took to Instagram to discuss what went down after the show wrapped. In a video post, she did confirm that she is no longer engaged to Mr. Bochicchio, and that the two have officially broken up.
"Within a week of the end of show, Danny B., he took back the proposal..." Ms. Rémy said in her video, before confirming that they continued to date afterwards. "In my heart, I knew that I would rather be with him in some capacity and try to make things work than to not take a chance on it. I really felt like we had developed such a strong connection on the show. There's no denying it, and the feelings that I had were always real. My feelings didn't change after the show ended. But, for him, they must have."
Article continues below advertisement
The Seattle resident shared that Mr. Bochicchio ended the relationship for good about a month after filming concluded. She is now currently single.
You can stream Season 1 of The Courtship on Peacock.