Jake Gyllenhaal Might Not Still Have Taylor Swift's Scarf
In her cult favorite song "All Too Well," Taylor Swift sings about how her ex (Jake Gyllenhaal) still has her scarf, but does he? Who has the scarf?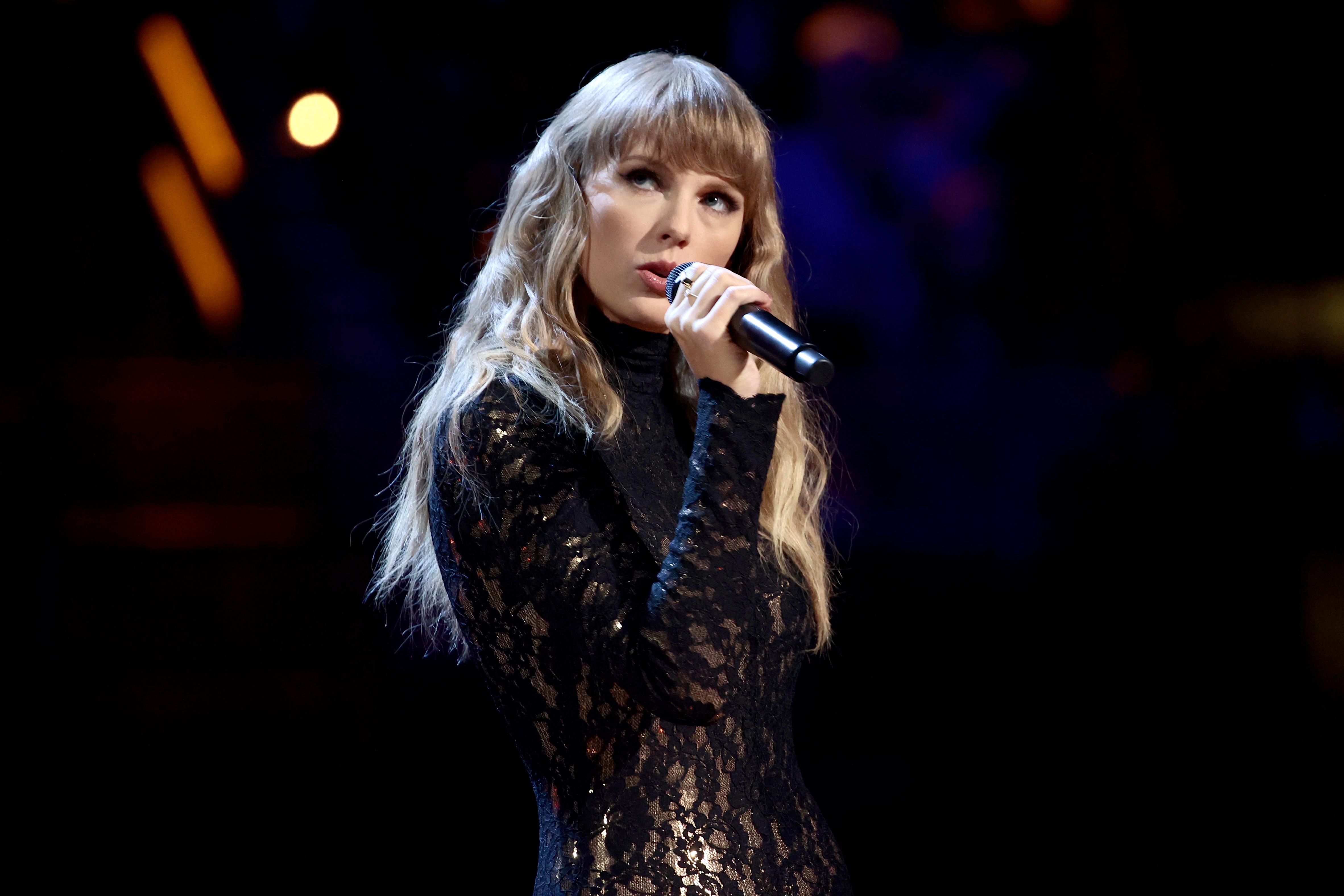 Longtime Swifties have waited a decade for the full, 10-minute version of the cult favorite song "All Too Well," and with the release of "Red (Taylor's Version)," Taylor Swift's fans can finally hear all of the lyrics that were originally cut from the massive breakup track.
While Taylor has said in the past that she never expected the song to gain such notoriety among her fanbase, listeners connected many of the lyrics in the track to her whirlwind romance with actor Jake Gyllenhaal.
Article continues below advertisement
Most famously, Taylor sings the lyrics "But you keep my old scarf from that very first week / 'Cause it reminds you of innocence / And it smells like me / You can't get rid of it / 'Cause you remember it all too well."
In the years since this line was first sung by Taylor, fans have bombarded her ex with questions about the scarf, asking him when he plans to return it to Taylor. But does Jake actually still have the scarf?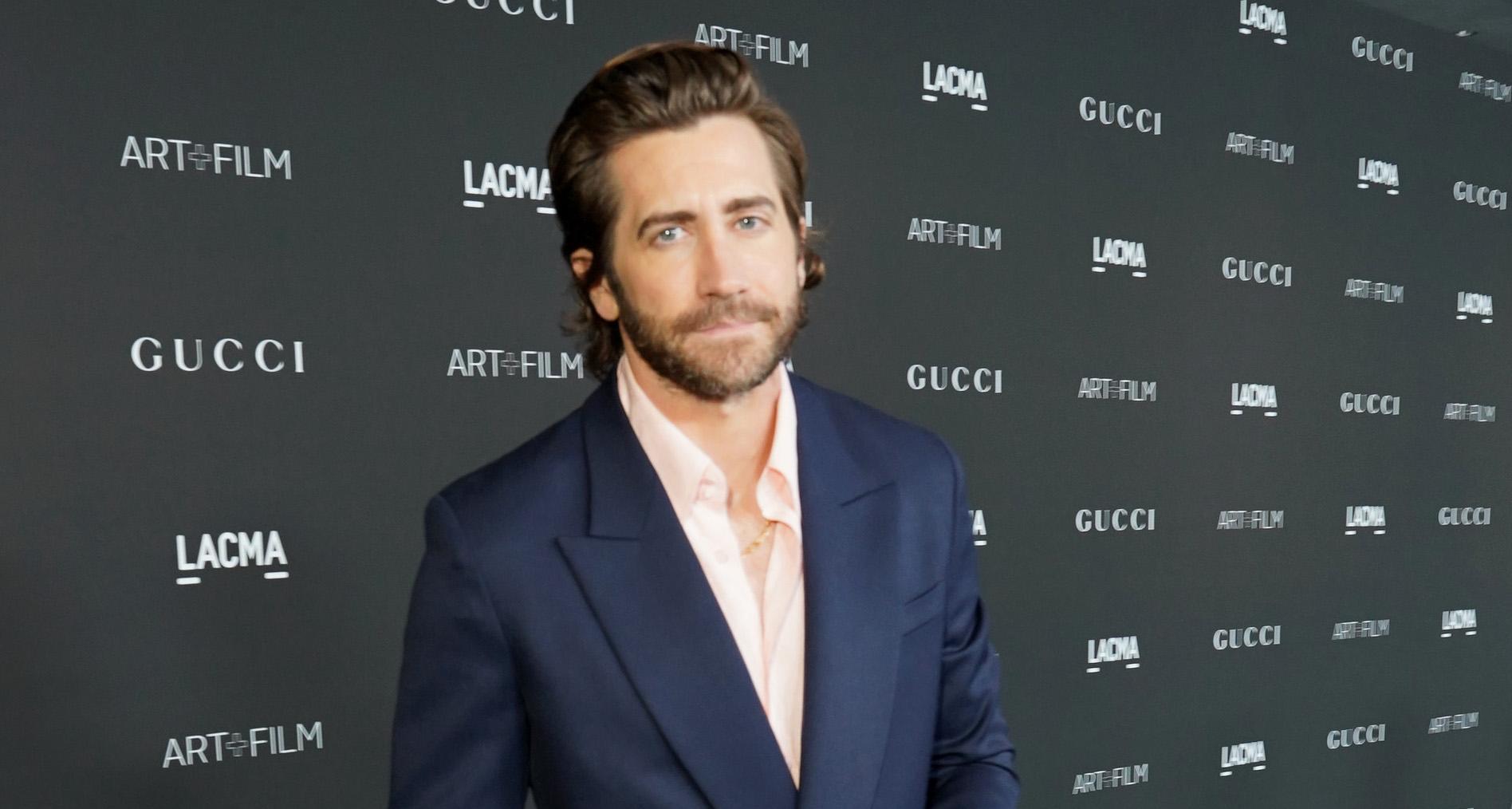 Article continues below advertisement
Does Jake Gyllenhaal still have Taylor Swift's scarf?
In the opening verse to "All Too Well," Taylor says she "left my scarf there at your sister's house / And you've still got it in your drawer even now." Swiftie sleuths pieced together that this was likely the scarf Taylor wore on her outing with Jake and his sister Maggie Gyllenhaal — and it didn't take long for them to find photos of him wearing what appears to be the same scarf out years later.
Article continues below advertisement
Maggie even joked about the possibility of Taylor leaving it at her house on Watch What Happens Live in 2017.
"You know I never understood why everybody asked me about this scarf," Maggie said at the time. "What is this? I am in the dark about the scarf. It's totally possible [Taylor left it], I don't know."
But regardless, Maggie claims she never saw it — is it possible Jake still has it? According to a few people, he might not anymore.
Article continues below advertisement
Who has Taylor Swift's scarf?
There are a few people who have claimed to have the scarf since "Red (Taylor's Version)" dropped. On the day of the album's release, Tony-winning Broadway actor Andrew Burnap tweeted with a claim that he is currently in possession of the scarf.
"This is gonna sound crazy and you will definitely think I'm kidding but I'm not — I think I am in possession of that scarf," he tweeted.
Andrew did not elaborate further online (despite replies asking him to) and did not respond to a DM for comment.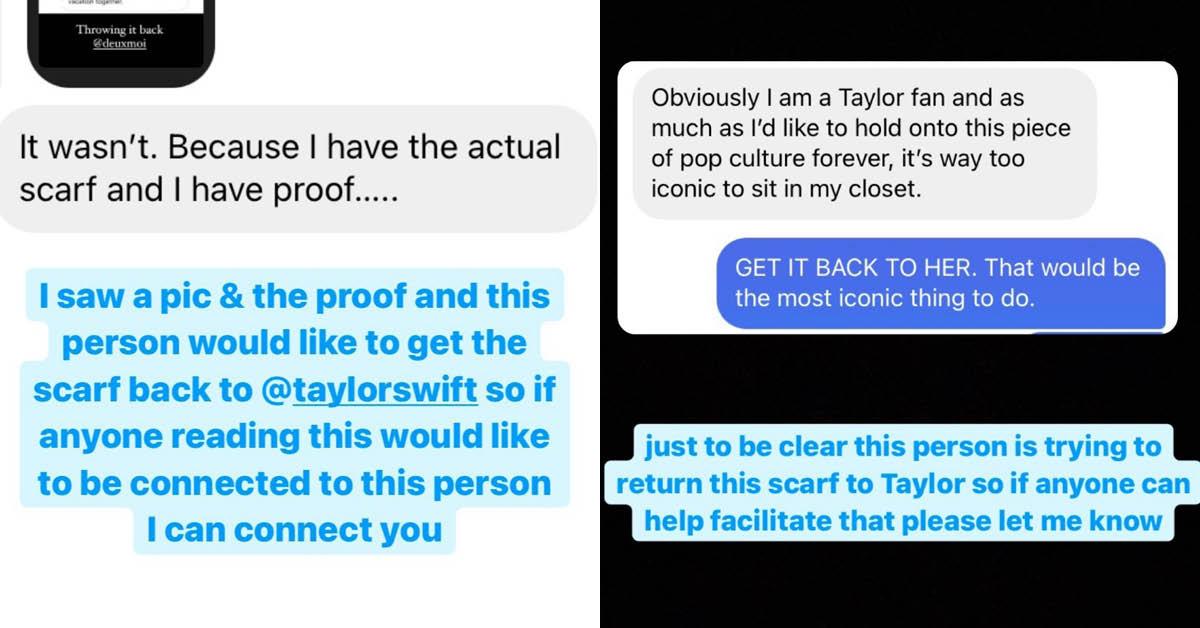 Article continues below advertisement
Also on the release day for "Red (Taylor's Version)," an anonymous source submitted to popular gossip Instagram @DeuxMoi claiming to have the scarf. The creator behind the account claimed in her Instagram stories that she's seen the proof this follower has the scarf and is trying to find a way to return it to Taylor after all of these years.
It seems it's entirely possible that, even now, Jake does not still have it in his drawer.
Article continues below advertisement
Is the scarf a metaphor?
While many are very certain that the scarf is a real, tangible accessory that Taylor left at Maggie's house before being swiped and held ransom by Jake, some other Swifties have hypothesized that there isn't actually a scarf — instead believing that the scarf is another metaphor.
Taylor's lyrics are riddled with metaphors, so this theory is entirely possible. Some fans believe that the "scarf" Taylor left behind was actually her virginity.
The hit singer is pretty mum about the details of her love life beyond what she shares cryptically in her music, so of course, there is no way to confirm this, but it's entirely possible there was never a scarf left behind to begin with.