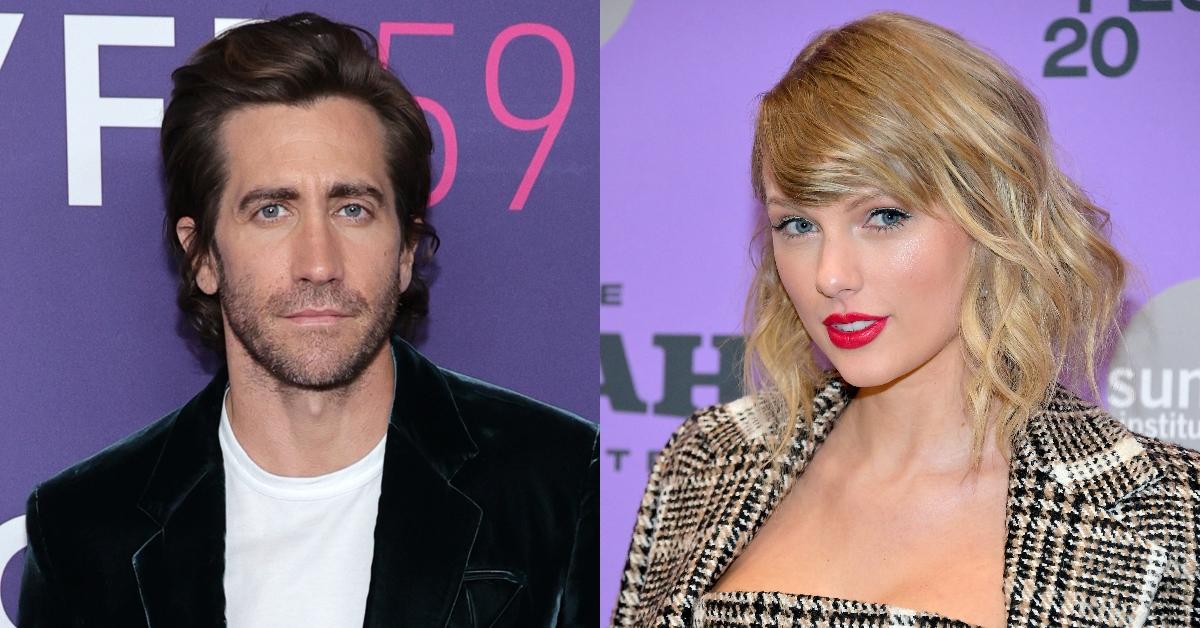 Here Are 7 of the Most Savage Jake Gyllenhaal Memes to Celebrate 'Red TV' Day
The highly-anticipated album that is Taylor Swift's "Red (Taylor's Version)" is finally here, and it's generating hilarious Jake Gyllenhaal memes.
The heartbreak LP, which originally came out in 2012, is rumored to be about the Donnie Darko actor. The two shared a short-lived relationship in 2010, and the breakup seemed to inspire some of Taylor's most heartfelt songs to date.
Article continues below advertisement
Taylor has spoiled her fans the past few months by starting to re-record all of her albums. "Red" consists of 30 tracks: 20 tracks from the "Red" deluxe edition, nine songs "from the Vault," and the original 10-minute version of cult favorite "All Too Well."
Once the record dropped, Swifties immediately took to Twitter to poke fun at the former romance and hilariously share how they think Jake Gyllenhaal is handling the situation in one of our generation's favorite formats: Memes! There are so many to view on Twitter, and each one of them has us in hysterics.
Article continues below advertisement
After reading this tweet, most of us know the reason why Taylor placed "22" after "All Too Well." In the latter's 10-minute version, Taylor sings, "And he said it's supposed to be fun turning 21." In this case, "he" is Jake, and turning 21 was not fun for her. Hence, she wrote "22" and explained how it's the actual fun year. Oof, Jake needs to take cover ASAP.
Jake is officially withdrawing from society. Just kidding.
This meme actually made us laugh out loud. Jake is definitely going to keep out of the spotlight for now, and we just know he's waiting for the moment Taylor announces the re-recording of "Speak Now," so everyone can leave him alone and focus their energy on John Mayer.
Article continues below advertisement
Well, this must have been one messy breakup if Taylor is still singing about Jake Gyllenhaal 10 years later. Now, the release of "All Too Well (10-Minute Version)" allows Taylor to rally her army of Swifties to tear into the 40-year-old actor. Ouch — that is brutal.
Yeah, Taylor absolutely slaughtered him with this line, and we are here for it. Jake is known to date people much younger than him. Taylor said Jake noticed their age difference; it made him uncomfortable, but the 16-year age gap with his current girlfriend Jeanne Cadieu does not seem to faze him. Interesting.
Article continues below advertisement
If you are a fan of both Jake and Taylor, good luck! This is a journey only the strongest warriors can survive. One user replied to this and said, "To me is very easy, brand new memes on both sides almost every day." What an awesome human. Come on, who doesn't love memes, especially about your favorite stars? It's pure comedy.
The hilarity of this meme lies within the fact that Jake Gyllenhaal remains his only supporter. After the 10-minute version of "All Too Well" dropped, various people had some colorful words for him, ones we won't repeat. But, we are amused by the photo this Twitter user made, and sure, maybe the villain does have a point because why are we rehashing old wounds from a decade ago?!
Now, this meme takes the cake. A reference about Jake's involvement in the MCU while talking about Taylor's iconic scarf? It's brilliant. Everyone else can go home because nothing will top this creative, top-tier meme.
For now, keep Jake Gyllenhaal in your prayers, he needs them now more than ever. (Just kidding, this will blow over soon.)