Alex Cooper Gushed About Her New Man on 'Call Her Daddy'
In a new episode of 'Call Her Daddy," Alexandra Cooper reveals she's finally settled down with a new man. But who is her new boyfriend?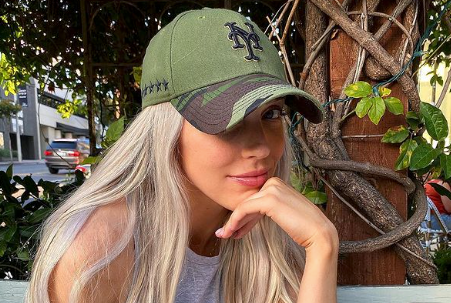 Everyone's favorite single father is officially off the market. Alex Cooper of the Call Her Daddy podcast has finally revealed that she's changing her status from "single" to "in a relationship."
The podcaster has been very open about her dating life recently with her followers, telling them how she's been casually seeing a new man and an ex at the same time. But it looks like she's settled down. Who is Alex's boyfriend?
Article continues below advertisement
Who is Mr. Sexy Zoom Man?
On the most recent Call Her Daddy podcast, Alex confirmed that she is officially off the market. The episode, titled "I HAVE A BOYFRIEND," revealed to listeners that she had finally decided to settle down with one of the two men she had been seeing.
This man was none other than Mr. Sexy Zoom Man, whom Alex has been talking about for a few episodes. She explained how Mr. Sexy Zoom Man was coming back from London, forcing Alex to decide if she was all in with him.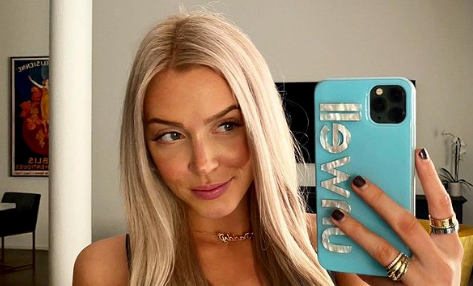 Article continues below advertisement
To let her new man know just how committed she was to it, she and her friend showed up to pick him up from the airport with a sign that read "Mr. [his last name], AKA my boyfriend."
Alex and her co-host then described the baby shower-themed rave they threw in celebration of this new romance (even if was just for the three of them).
Unfortunately, while Alex was super excited to share the news of her new romance, she did not reveal Mr. Sexy Zoom Man's identity. Considering how prominent of an online figure Alex is, it's understandable that she wouldn't want to disclose his name so early in the relationship.
Considering we don't know much about who he is, including what he does for a living, it may be some time before we know who exactly Mr. Sexy Zoom Man is.
Article continues below advertisement
What Red Sox player did Alex Cooper date?
Alex's dating history isn't a taboo subject for her, and many of her followers know that she's dated a professional athlete before. But Alex hasn't actually dated a Red Sox player — instead, she played for a different team.
Before taking the Call Her Daddy podcast to Barstool, Alex quickly became a recognizable face when she started dating New York Mets pitcher Noah Syndergaard. The 28-year-old has been playing baseball professionally since 2010 when he was drafted by the Toronto Blue Jays.
Article continues below advertisement
Noah was later traded to the Mets in 2012, making his debut with the team in May 2015. Two years later, he and Alex started dating publicly.
They continued to have an on-and-off relationship throughout 2017, though Noah confirmed on Twitter that he and Alex were over in December of that same year.
Alex has recently discussed how she was dating two different men at the same time, and many suspected Noah was the other man since Page Six reported seeing them together at a holiday party in December.
Alex confirmed that Noah was not the ex she had talked about seeing, though she kept the identity of this secret mystery man private.
Now that she's found a new partner in Mr. Sexy Zoom Man, it's safe to say Noah will not be making an appearance in her love life anytime soon.