Alex Cooper Ranked the Sway Boys — but Blake Gray and Bryce Hall Aren't Impressed
TikTok star Blake Gray is now involved in drama with 'Call Her Daddy' host Alexandra Cooper, after she accused him of sliding in her DMs. Details.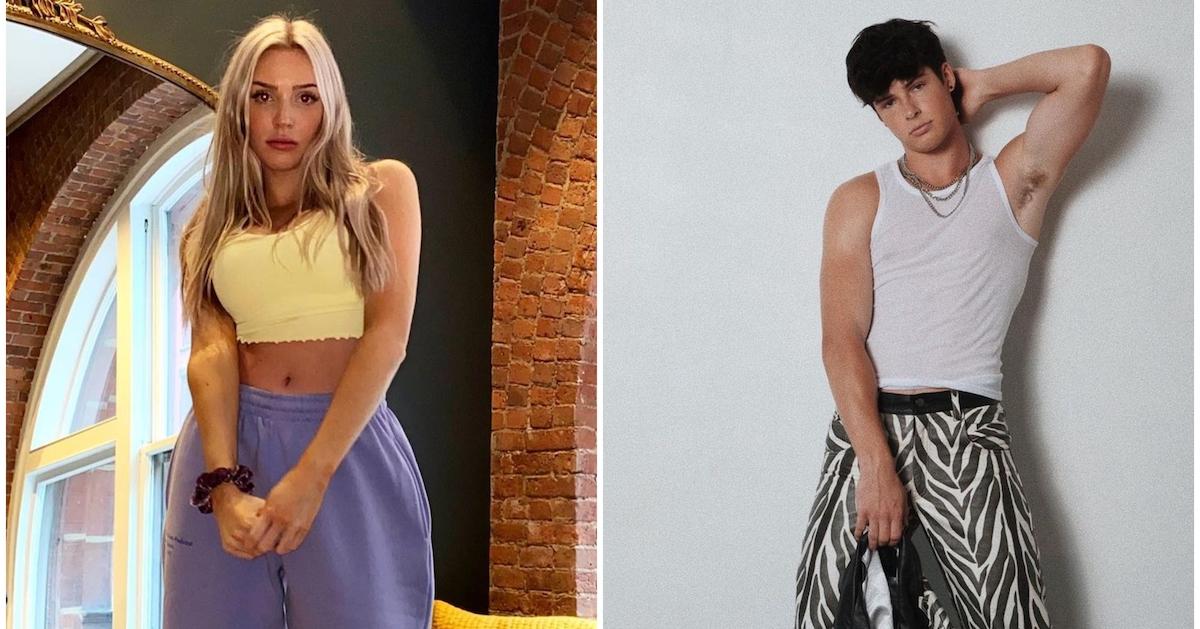 There's never a shortage of prime TikTok drama, as the top content creators on the app are often calling one another out — but one of the latest feuds involves a popular podcast host. Sway House member Blake Gray, who has nearly eight million followers on TikTok, has been getting into some drama online with Call Her Daddy host Alexandra Cooper.
Article continues below advertisement
While the Barstool Sports podcast has had a large following for quite some time, many were introduced to it when Alex's working and personal relationship with her co-host, Sofia Franklyn, imploded in the spring of 2020.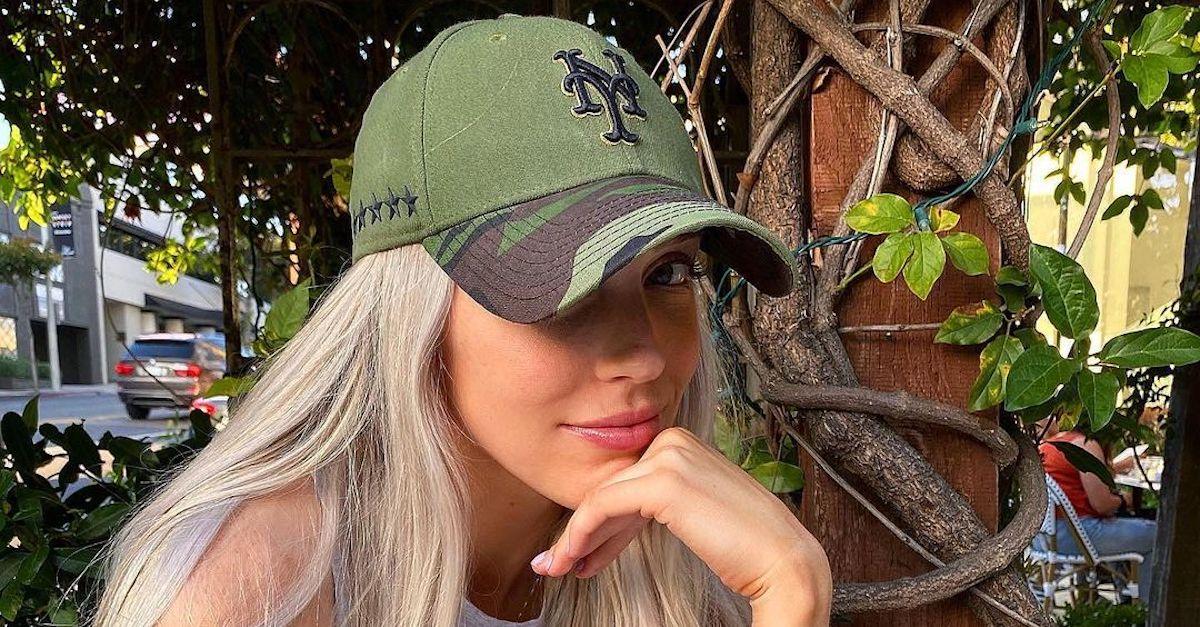 Article continues below advertisement
Since August of 2020, Alex has hosted her podcast solo, but her issues with Blake began when she appeared on another show in the Barstool Sports network, BFFs.
What happened between Blake Gray and Alexandra Cooper? Their new beef began after Alex discussed her thoughts on TikTok's top male content creators. Plus, Bryce Hall also shared his perspective on what Alex said.
Why are Blake Gray and Alexandra Cooper feuding online?
The issues between Blake and the podcast personality began when Alex appeared on BFFs podcast, which is hosted by Barstool Sports founder David Portnoy and TikTok star Josh Richards.
During her episode, Alex was asked to rank some of the top TikTok boys, including Noah Beck, Griffin Johnson, Josh Richards, Jaden Hossler, Chase Hudson, and Blake Gray. She also noted how a few of them had slid into her DMs in the past.
Article continues below advertisement
When a video and picture of Blake, and Alex did not hold back about his new blonde look.
"OK, no. The blond is not f-----g working for him and he has to go back to black immediately," Alex said.
A clip from the podcast was reposted on the official Twitter account for Barstool Sports, and the guys who were mentioned were also tagged.
"Thoughts fellas?" the tweet read.
Blake then responded, "lol who is that" in reference to Alex.
Article continues below advertisement
Alex then implied that Blake knew who she was because he had been reaching out to her via her DMs. Blake is in a public relationship with another influencer/model, Amelie Zilber.
"Ask ur girlfriend lmao ur whole relationship in my DMs," Alex tweeted in response to Blake.
"I did, still don't know you lol," Blake wrote back.
The TikToker was not done calling Alex out, however. He then tweeted about how Alex should not have commented on anyone's appearances, and that she shouldn't be concerned with his relationship.
"Why is some 30 year old, who's going through a midlife crisis, trying to feel young again by sexualising me and tweeting about my 19 year old relationship?" Blake wrote on Nov. 12.
Article continues below advertisement
The drama certainly did not stop there — as Alex's fans began replying to Blake in the reply section with screenshots of him liking Alex's Instagrams. The likes date back to the summer of 2020, implying that Blake has known who Alex is for quite some time.
The likes from Blake are no longer on Alex's page, and it's unclear if he removed them, or if they ever existed at all (though there were multiple screenshots).
Article continues below advertisement
Bryce Hall also called out Alex for what she said on the podcast.
Blake Gray wasn't the only Sway resident to respond to Alex's ranking. When Bryce Hall popped up in the video, Alex immediately dissed him.
"OK, no, no," she said on the BFFs podcast. "Please, and I feel bad. I'm not just being an a-----e, I'm just saying no. No. It's almost like he resembles Sid from Ice Age."
"That's an ego check for Bryce," co-host Josh Richards then said. He is one of Bryce's closest friends.
Unsurprisingly, Bryce Hall also responded to Alex's Sway House boys ranking.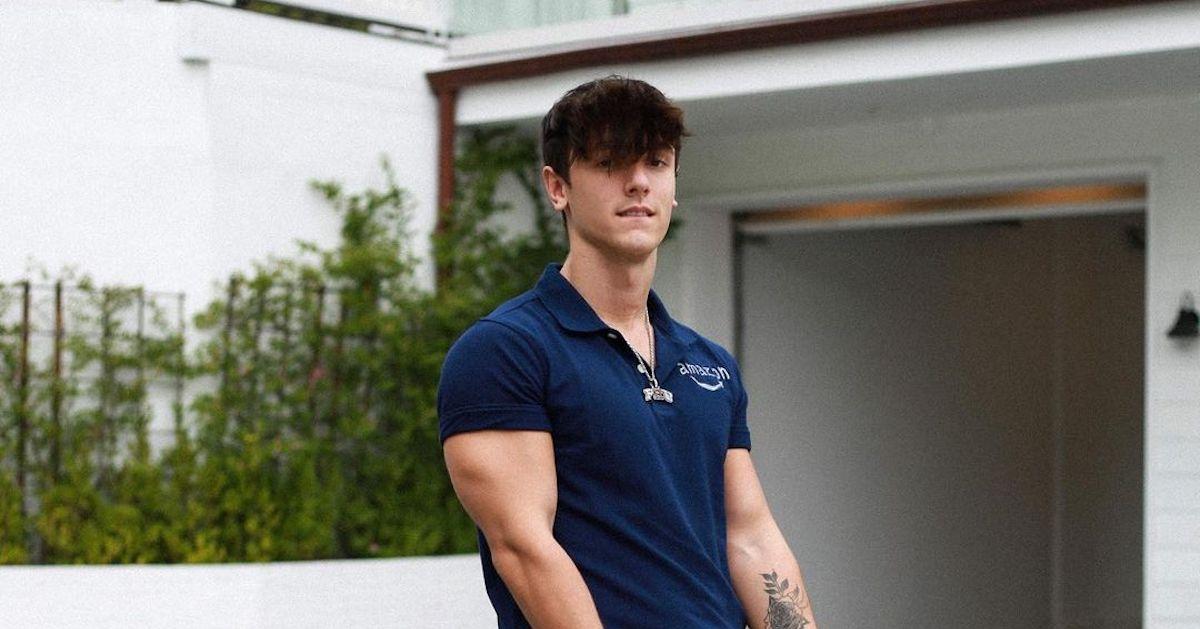 Article continues below advertisement
"Imagine the roles were switched and we roasted her appearance lol," Bryce wrote, after retweeting the original Barstool post.
He then referred to Josh as his "mini me" when he told Bryce not to worry about being compared to Sid.
He also wrote "HAHAHAHAHA" in response to Blake's tweet about not knowing who Alex was.
Finally, Bryce tweeted a side-by-side of Alex and Sofia next to a poster for the CBS series 2 Broke Girls. He captioned the photos, "This u? @AlexandraCooper."
How old is Alex Cooper?
Since the subject of Alex's age came into question with regards to her comments about the young adult TikTok stars, many have been wondering just how old the Call Her Daddy is.
While Blake said Alex was in her 30s, the podcast host is actually 26 years old. She was born in August of 1994. While Alex's comments about the Sway boys have gotten her into some trouble with them and their passionate fan bases, the drama is definitely giving all parties more exposure.