The Axolotl on 'The Masked Singer' Was This WWE Diva!
Who is Axolotl on 'The Masked Singer'? Round 2 of Season 9 continues with three new singers and a new theme for this week's episode.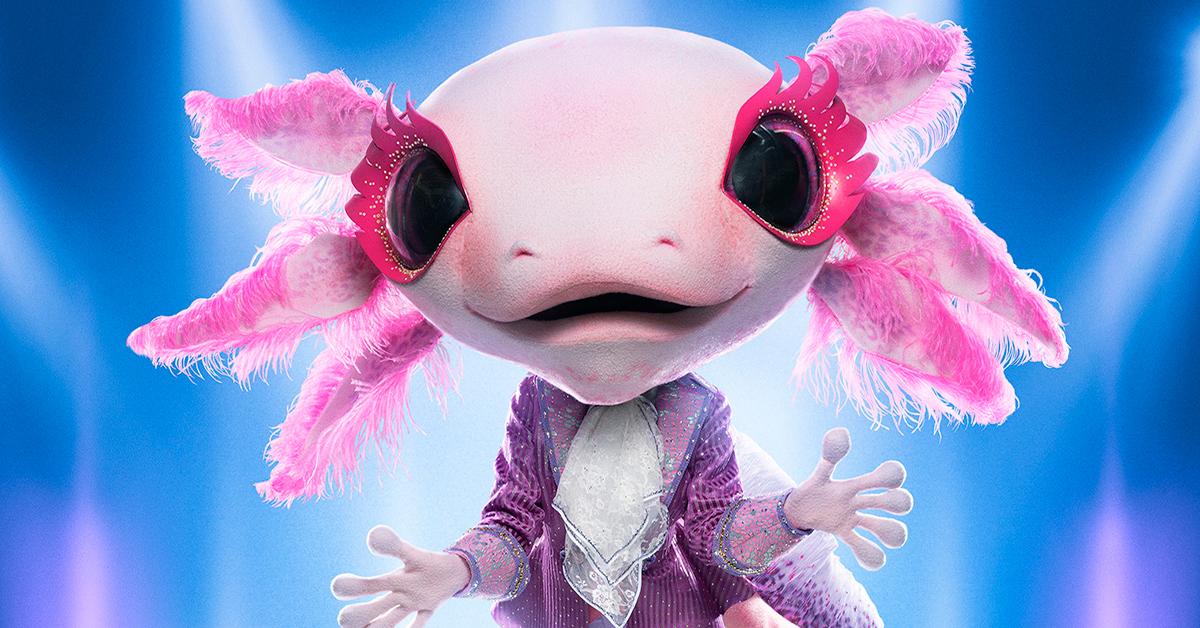 Ready for another round of guesses on The Masked Singer? The popular singing competition on Fox has a panel of celebrity judges guess who is hiding under some wacky and elaborate costumes as masked performers sing their hearts out in front of an enormous crowd.
Season 9 features more unmaskings, new themes, and even more surprises as folks try to guess who is hiding behind the mask.
Article continues below advertisement
The March 22 episode is "Country Night," where the performers are set to sing some popular country music hits. Even the judges are dressed for the occasion with cowboy outfits and 10-gallon hats. But as usual, it's all about the singers.
One of the performers for this week's installment is Axolotl. They'll face off against fellow newcomers Macaw and Fairy to see who can make it further in the competition.
Who is Axolotl on The Masked Singer? Here's what we know so far.
Article continues below advertisement
Axolotl on 'The Masked Singer' — The Clues
Based on the beloved salamander-like sea creature, this big-headed sweetheart is decked out in a fancy pink suit. Ahead of her debut performance, Axolotl shared some really vague clues about her identity. Her clues were:
Pompoms
"As a kid, I was bullied so bad I had to transfer schools"
Struggled with an eating disorder
Raw steak
Diamond ring
Gold boxing bell
Says she heard a song that helped her recover, then fell in love with the man who sings it
A Live Clue was also presented by NFL star Robert Woods: The number 2.3 million. "That's how many people watch me when I work, and that's just on a Monday," Axolotl said, which led the judges to assume Axolotl might be a wrestler on Monday Night RAW
Article continues below advertisement
Axolotl on 'The Masked Singer' — The Guesses
Spoiler alert! While we don't know for sure who is behind the Axolotl mask, the correct identity may be spoiled in the guesses below.
The judges were definitely stumped following Axolotl's first performance but still made some solid guesses. Robin Thicke predicted one of the Bella Twins was singing under the costume while Nicole Scherzinger guessed gymnasts such as Simone Biles and Mckayla Maroney.
Jenny McCarthy followed the same train of thought, naming Ryan Cabrera's wife, Alexa Bliss — who is also a WWE star.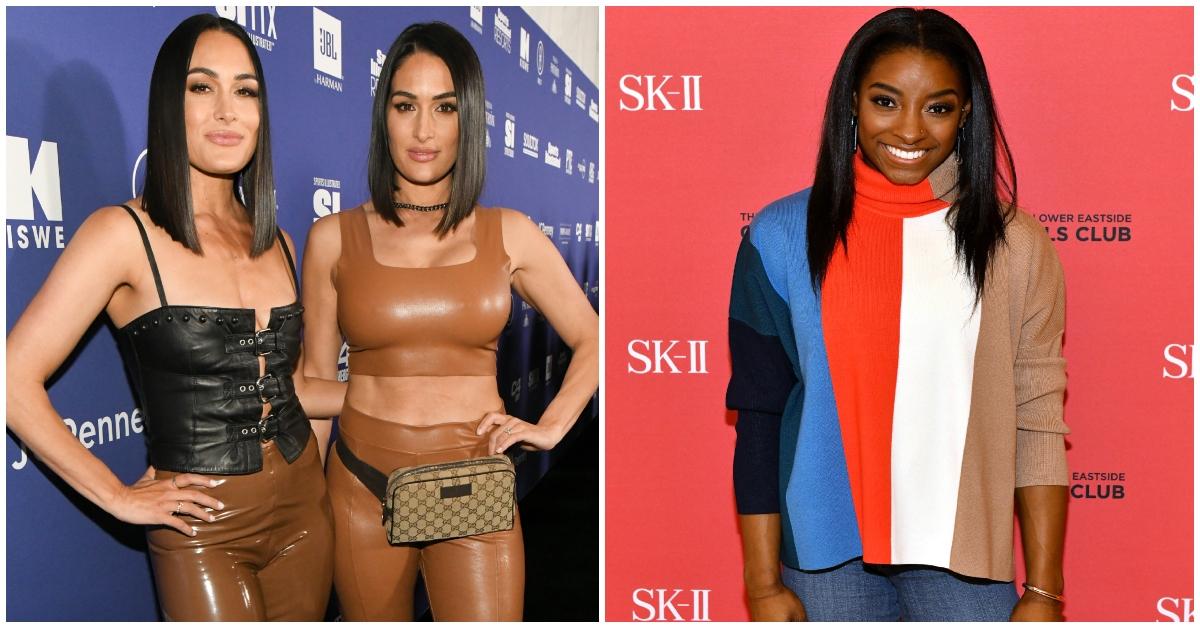 Article continues below advertisement
While gender encompasses a vast array of identities, a fan on the Masked Singer subreddit is guessing that Axolotl could be a boy, despite their feminine appearance. Other fans are sticking by the idea that they're a woman. Meanwhile, another person on Instagram has guessed that the person behind Axolotl identifies as LGBTQ+.
So, who is Axolotl on 'The Masked Singer'?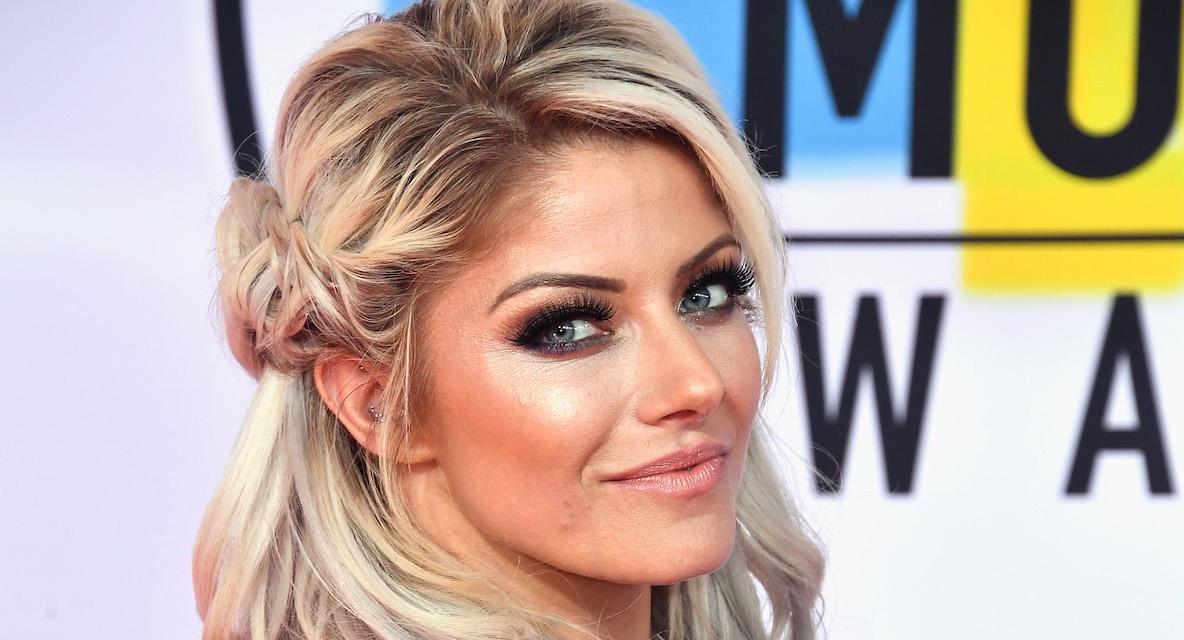 Jenny hit the nail on the head with her guess of Alexa Bliss, who was unmasked on the March 22 episode of The Masked Singer.
"This was something that is personal for me," she said of her struggle with stage fright. "I am so proud of myself... I conquered my fear. I deal with anxiety... do something every day that scares you."