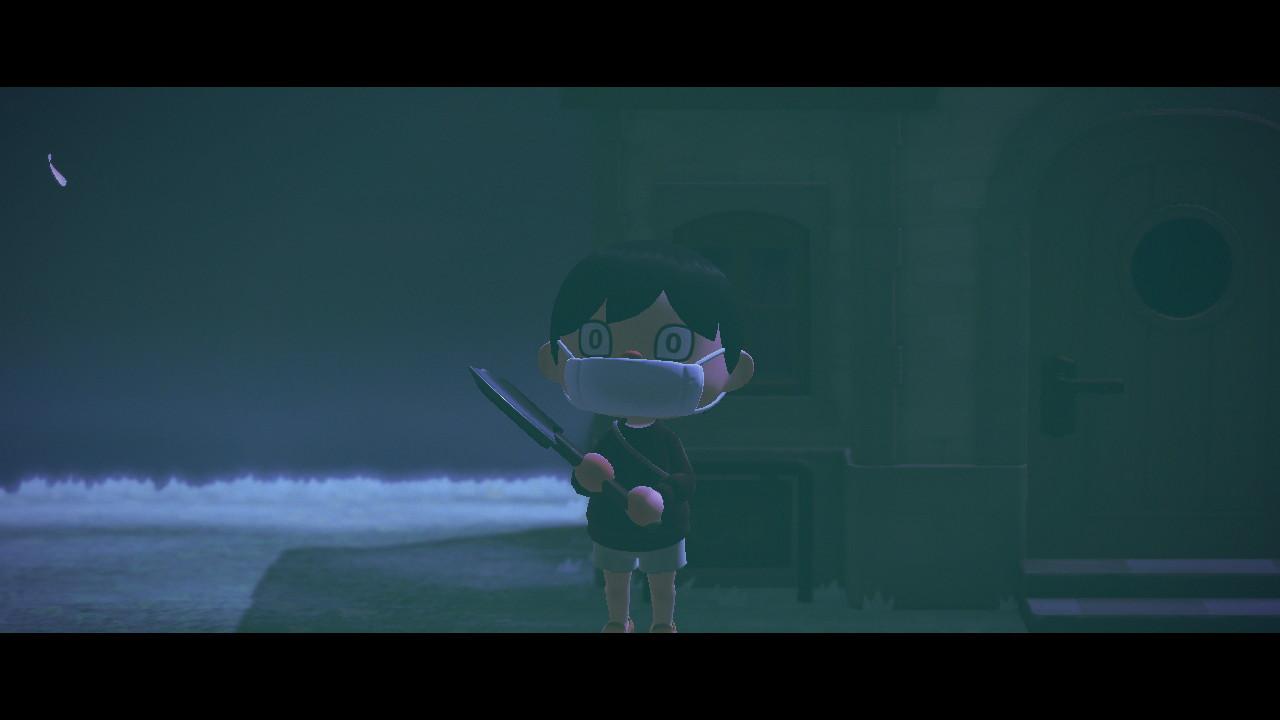 How to Evict Your Least Favorite Villagers From Your Island in 'Animal Crossing'
'Animal Crossing' players who take the game seriously will shove every "Bill Wibbly," or ugly villager, off their island to make room for better ones.
While Animal Crossing is arguably one of the most wholesome games out there, like all good things, it can also bring out the worst in people.
Anyone who's participated in the Animal Crossing community knows at least one person who wants to shove every "Bill Wibbly" villager off their island, refusing to give them a chance at enjoying your island paradise.
Article continues below advertisement
Is Bill Wibbly a real villager?
The simple answer is: no, Bill Wibbly isn't actually a villager in Animal Crossing, but he represents all of the wholesome animals people try to shove off of their islands for arbitrary reasons.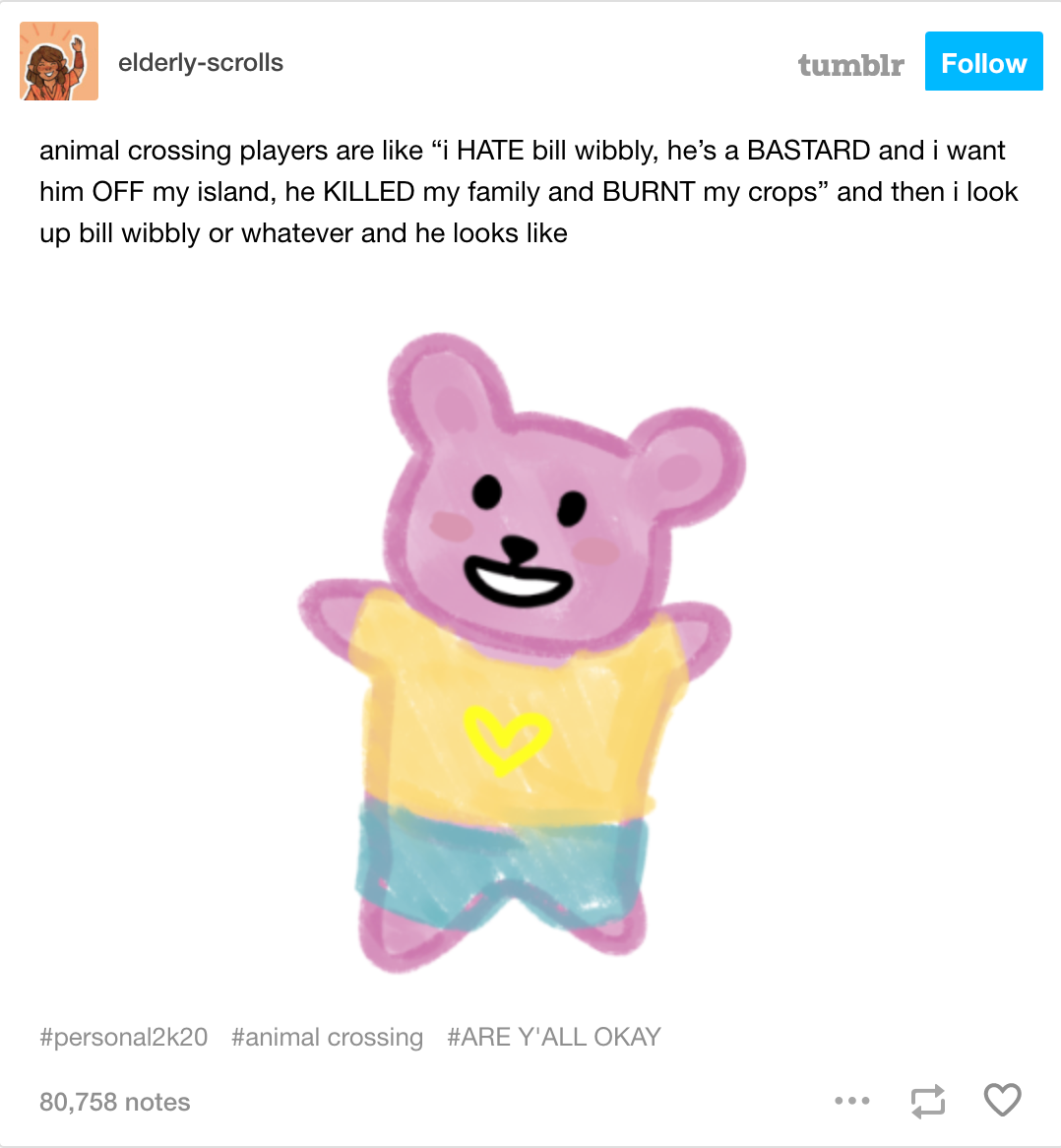 Article continues below advertisement
Bill Wibbly originated from an online post about how mean some people could be to their Animal Crossing villagers. The originator shared on Tumblr, "animal crossing players are like 'i HATE bill wibbly, he's a B-----D and i want him OFF my island, he KILLED my family and BURNT my crops' and then i look up bill wibbly or whatever and he looks like," sharing a hand-drawn photo of a wholesome bear.
The sentiment isn't just on Tumblr either. One Twitter user pointed out the hypocrisy in Animal Crossing players, tweeting, "yall be like 'f--k landlords!' and then evict animal crossing villagers for being ugly."
Article continues below advertisement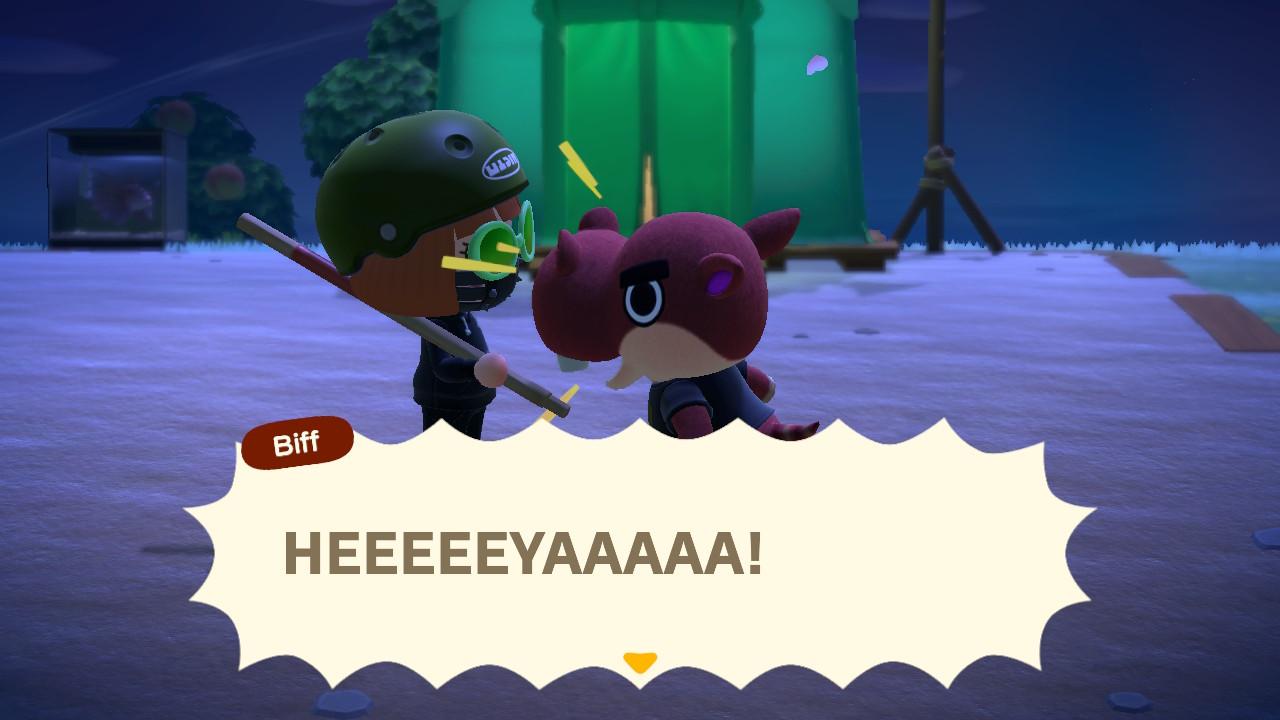 Some Reddit users pointed out that they're not actually paying rent. In fact, if you want to add a new villager to your island, you actually have to pay Tom Nook 10,000 bells to build a plot for them to move onto. He'll give you a thousand Nook Miles if someone moves onto the plot, but technically you're paying for them to be there instead of the other way around.
Article continues below advertisement
Those who spend hours time-traveling and playing the game to cultivate the perfect island are usually the ones trying to rid their game of unsightly villagers, but there are also just some villagers who get on our nerves enough to want to send them packing.
Article continues below advertisement
How to evict 'Animal Crossing' villagers:
In case you're one of those evil people who cares more about the aesthetic of your island than your AI villagers' feelings, there are ways to send your least favorite (or least attractive) villager packing to make room for your favorites.
Basically, to make a villager want to leave your island paradise, you'll have to bully them into wanting to leave.
The simplest way to do this is by ignoring them. Most villagers will attempt to talk to you once a day, but if, when they try to get your attention, you flat-out ignore them, it will make them feel unwanted. You also shouldn't initiate conversation with them at all, but continue talking to the other villagers, amplifying their feelings of isolation.
Other players have done things like hit them with nets, send them trash in the mail, and leave mean signs outside their home. Unfortunately, reporting them to Isabelle doesn't make them leave. You'll have to do all of the leg work to get them to leave, and it's really a waiting game.