The Identity of Black Swan on 'The Masked Singer' Is This Singer (SPOILERS)
The Black Swan on 'The Masked Singer' Season 5 is the second swan to appear on the show, and fans are convinced they know who it is.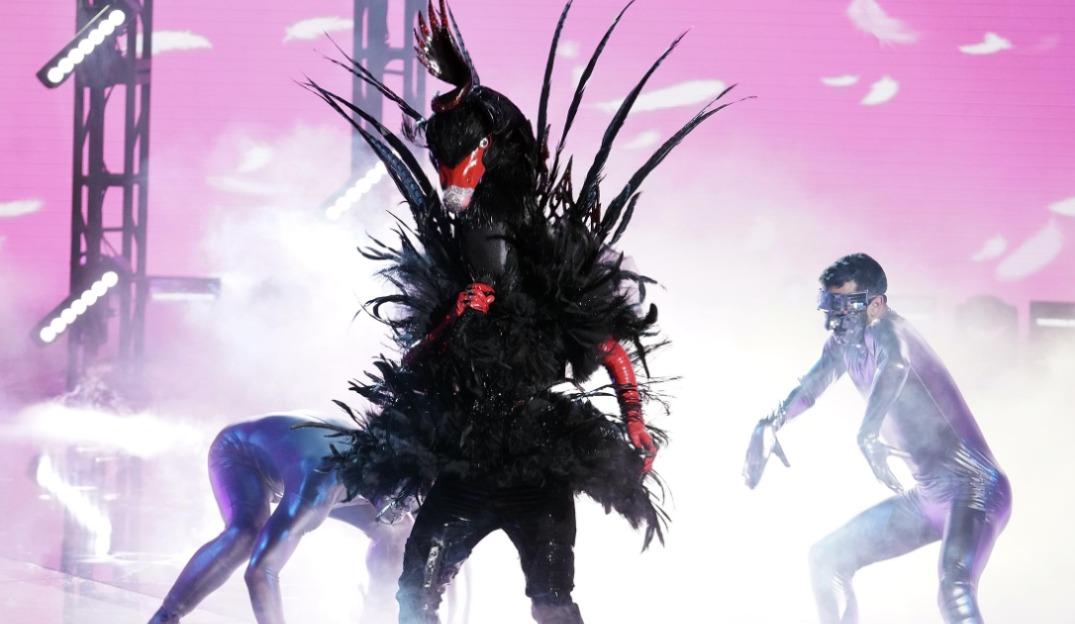 Spoiler Alert: Fans knew it the moment they heard her sing. The Black Swan, which placed second in Season 5, was JoJo Levesque, better known as JoJo. Read on for the clues and initial guesses.
Is there anything better for fans of The Masked Singer than going into an episode sure of who a particular celebrity is behind their mask? Because even though there were hardly any clues given ahead of the Black Swan's debut in the March 17, 2021 episode, some viewers were sure they had the contestant's identity all figured out.
Article continues below advertisement
Sometimes, even the most concrete theories turn out to be the furthest from the truth. Other times, fans are so spot on it's scary, like with the Swan who appeared in Season 3. And when it came to the Black Swan this season, The Masked Singer fans were ready to make their voices heard in terms of their guesses.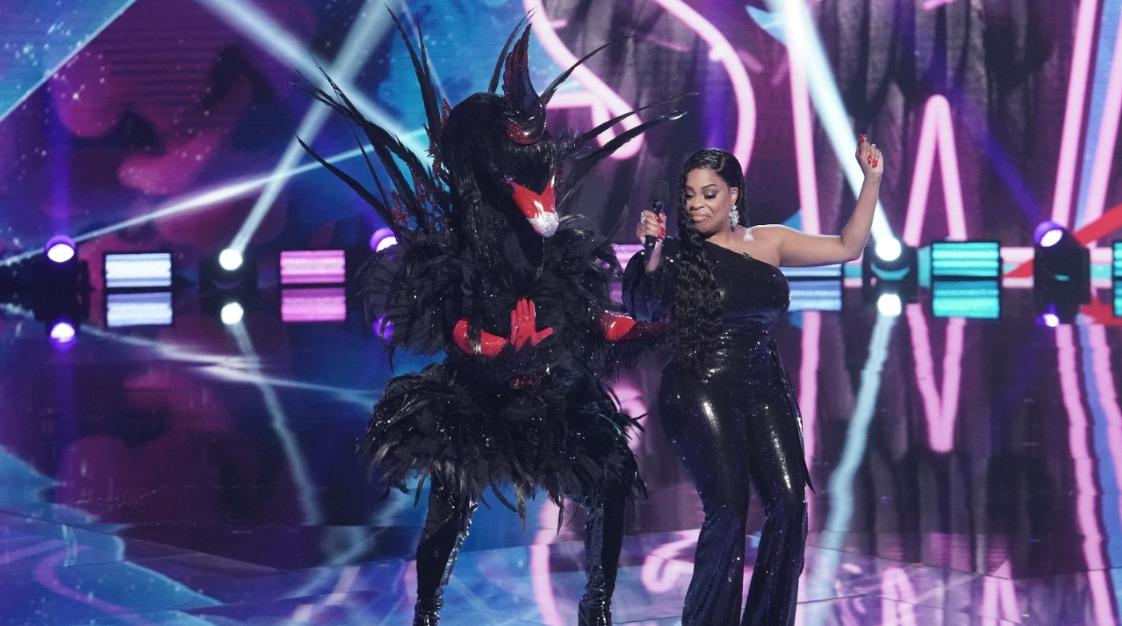 Article continues below advertisement
Who is Black Swan is on 'The Masked Singer'?
Viewers know two things for sure: 1) The Black Swan is female. 2) She's talented, meaning that the person behind the Black Swan costume may be a professional singer in real life. If you put the appearance of the Black Swan together with a woman's voice and a singing voice that sounds professional, there are some clues to go on.
Article continues below advertisement
Additional clues for the Black Swan include a "Wanted" poster with the letters R and V (from "Rewards Voucher" highlighted), the number five, a bishop from a game of chess, a diamond ring, the letter X marking a spot on the floor, a castle, a flock of doves, and a red, square card.
In Episode 7, we received even more clues: A white rabbit stuffed animal with a sign reading "I'm late," a record player, garden gnomes, a glass slipper, and a shark fin headband.
Article continues below advertisement
In Episode 10, we got the following clues: a black umbrella; two small lamps on a table; a drawing of a My Little Pony, a sleeping baby, and an atom; the state of New Hampshire; and a can of "Swan Kissed Soda."
Article continues below advertisement
And in Episode 12, viewers learned that Black Swan has a personal connection with The Masked Singer judge Robin Thicke.
"Robin, I'm such a huge fan," Black Swan told him on the May 19 episode. "I love your music. I love your dad jokes. It was great bumping into you at that after party."
Article continues below advertisement
Here are the top guesses for Black Swan on 'The Masked Singer.'
A lot of Masked Singer fans were convinced early on that the Black Swan is singer JoJo Levesque, better known as JoJo. Someone on YouTube commented on the video introducing the Black Swan that the voice is unmistakable as JoJo's, and plenty of others agreed with them. On Twitter, other fans think the Black Swan is Stevie Nicks, which could be true because of the raspy voice some have noted.
Article continues below advertisement
Other guesses for the Black Swan include Camila Cabello, Anya Taylor-Joy, Natalie Portman, Leona Lewis, Mel B, Mila Kunis, Cheryl Cole, and Stevie Nicks.
The Cluedle-Doo clue about the Black Swan could clear some things up.
Everyone's trusty Masked Singer helper, Cluedle-Doo, revealed in the second episode that the Black Swan "has covered a monster." This furthers the theory about the singer's identity belonging to JoJo. She once covered T-Pain's song "Can't Believe It" and back in Season 1 of The Masked Singer, he was revealed to be the Monster.
Article continues below advertisement
Beyond that, according to her Wikipedia, JoJo actually grew up in an apartment with her single mother, yet another clue solidifying that she is the Black Swan, given that it was shown in a recent episode that the character had a similar upbringing. Due to those and more, it makes almost perfect sense that JoJo is on Masked Singer as the Black Swan.
Article continues below advertisement
Could the Black Swan be linked to the Swan from Season 3?
Back in Season 3 of The Masked Singer, the Swan was revealed to be Bella Thorne, to the surprise of some. Back then, it was a white swan instead of the black swan that has fans guessing up a storm during Season 5. But could there be a connection, given the fact that this is the second swan to be featured on the series?
Bella's sister Dani Thorne is a DJ and, while she's not as big of a star as Bella, she would certainly be a surprise. Her half-sister Kaili is also an actor, and her brother Remy acted for several years as well, although they both seem to not be very active in the film industry anymore.
Some fans may at times prefer to try to guess the contestants ahead of their reveals, but getting surprised is also fun. For the Black Swan, we'll have to wait and see.
Watch The Masked Singer on Wednesdays at 8 p.m. EST on FOX.