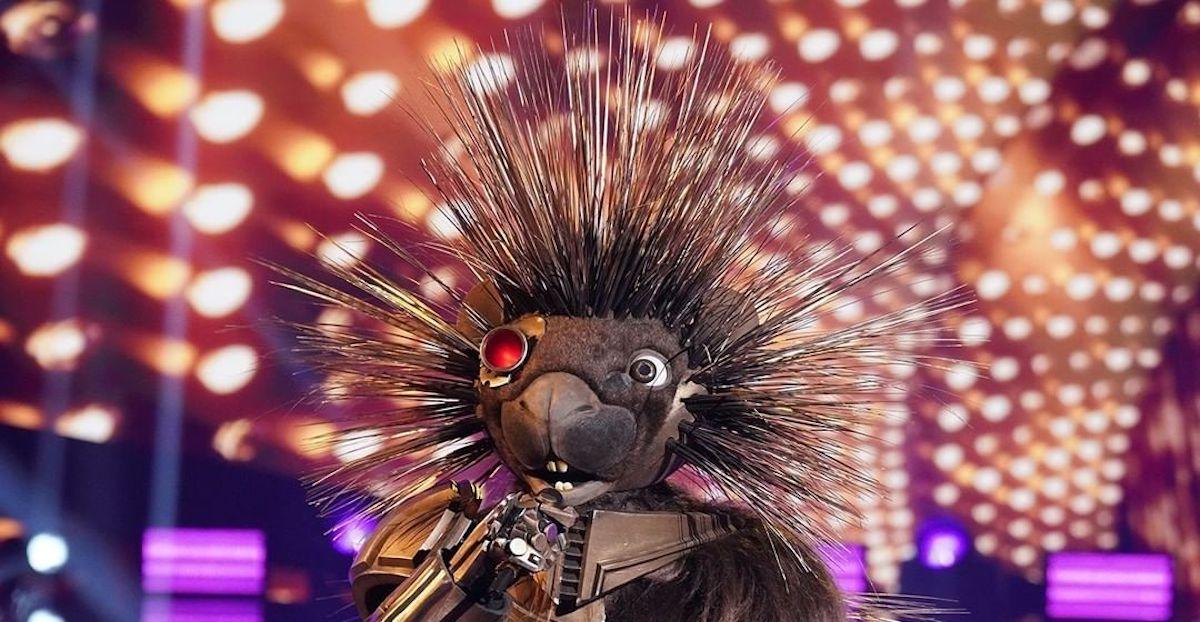 This Film Franchise Star Is Robopine on 'The Masked Singer' (SPOILERS)
Spoiler Alert: Fans saw this one coming a long time ago! The Fast and the Furious star Tyrese Gibson was indeed behind the Robopine mask on Season 5 of The Masked Singer. Read on for all the clues and to see who fans initially guessed.
The world's most mysterious singing competition is back for a fifth season, and both the costumes and the clues have been elevated to stump even the most detail-oriented judges and viewers.
The Masked Singer has revealed the lineup for the new slate of contestants, and people are already making their guesses.
One singer in Group 1 who is already getting a lot of attention online is Porcupine — who is also called Robopine.
Article continues below advertisement
The prickly rodent already has people baffled, as he's wearing a suit of armor and some sort of eye covering. Who is Porcupine (aka Robopine) on The Masked Singer?
Read on for the clues we know so far, and to find out who fans are already guessing is underneath the mask.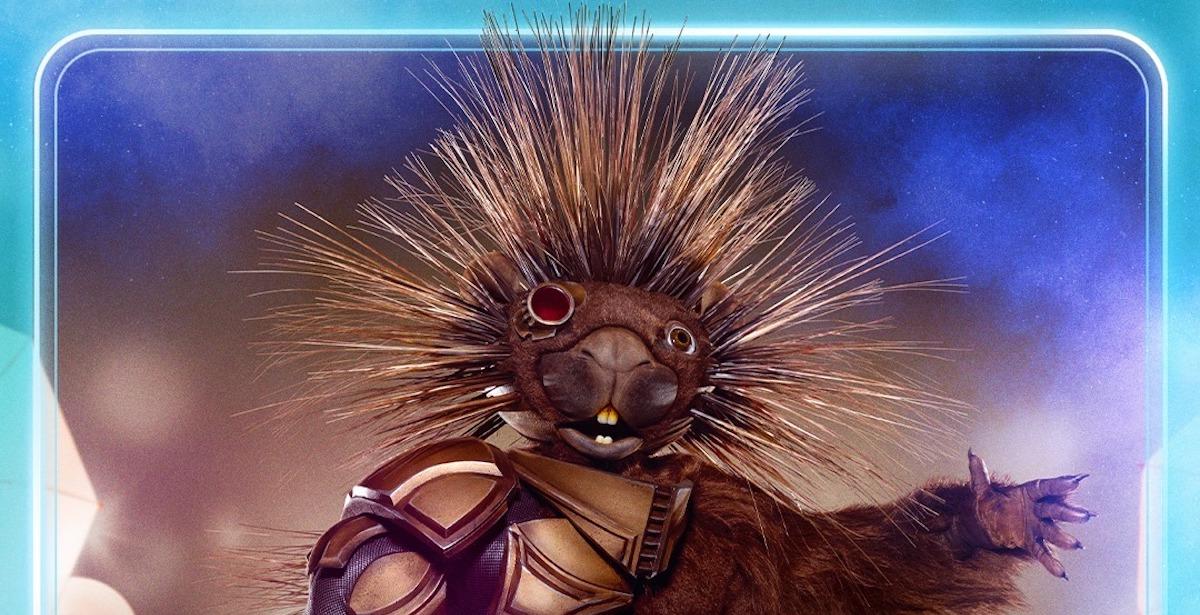 Article continues below advertisement
Who is the Porcupine on 'The Masked Singer'? The clues we know so far...
The Masked Singer divulged a few small clues about the competitor ahead of his on-screen debut.
"Think you can figure out who I am?" Porcupine says in a promo. "That might be pointless."
When the character was introduced on Instagram, the caption told fans to, "Watch your back."
The small tidbits about the singer didn't exactly help fans to narrow things down, but a recent name change might help to put things in perspective.
Article continues below advertisement
Article continues below advertisement
When the costumes were first revealed, Porcupine was known as Robopine (which makes sense with the mechanical outfit that the animal is wearing). It's unclear why the name was altered, but the inclusion of the "robot" reference probably serves as another clue.
Article continues below advertisement
Other clues for Robopine include DNA, a lock and key, a can of soda, a statue of George Washington, and an angel saying "Hello." He also claimed to be at least 60 years old and mentioned having grandchildren.
In Episode 1, we got the following Cluedle-Doo clue for Robopine: Porcupine is skilled at not becoming roadkill.
Article continues below advertisement
In Episode 3, we got a few more clues for Robopine: An hourglass, a "men working" sign, tap-dancing construction workers, a lightning bolt, police lights, a (stuffed) cat and mouse, a throne, and roses.
Robopine's self-portrait clue revealed him playing a red electric guitar and wearing a shirt with a cobweb and spiders on it. He said, "I used to have a phobia with spiders. This was my way of confronting my fears, wearing things that I fear the most."
Article continues below advertisement
The clue package from Episode 6 gave us the following clues to add to the list: The number 6, a quest for a "golden relic," the letters "MM" (or possibly "MW"), a golden cup containing a $1 bill, and a referee signaling traveling. We also got a bonus clue when host Nick Cannon fired a T-shirt at the panel of judges that read "AKA."
Article continues below advertisement
The clue package in Episode 7 was a bit more sparse, but we did see Robopine ride a bicycle to attend a block party. There were also some baby toys in the package — specifically, a rattle and alphabet blocks.
Fans of 'The Masked Singer' have already ventured a few guesses about Robopine.
Diehard fans of The Masked Singer never need many clues in order to throw guess out, and many have high hopes when it comes to Porcupine's identity.
Users have already speculated that Robopine could be someone who is an actor/singer, like Jamie Foxx or Hugh Jackman.
Jamie does host Beat Shazam on Fox, which is the same network that The Masked Singer airs on.
Article continues below advertisement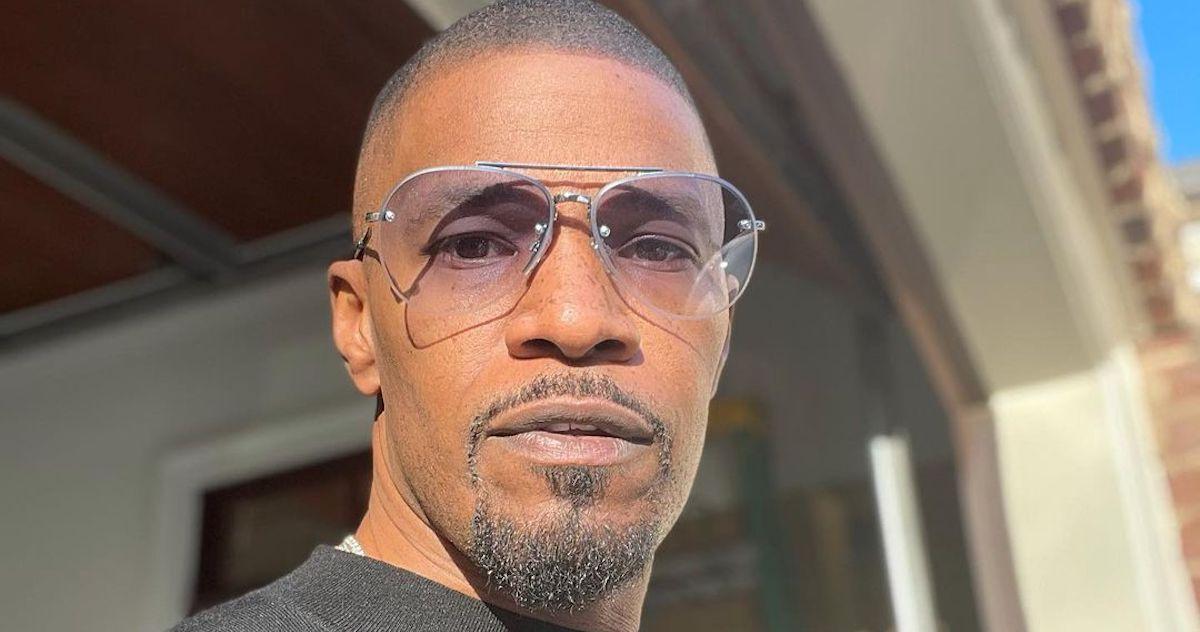 While some fans thought that Porcupine's voice sounded more feminine in the promo, the official Instagram account for The Masked Singer confirmed that the person behind the costume is a man.
One of the most popular guesses to the Porcupine's identity this season has been Tyrese Gibson, who plays Roman Pearce in The Fast and the Furious franchise. Fans point to the Roman statues, as well as the baby letter blocks for his film Baby Boy as confirmation.
After Robopine's first few clue packages and performances, people have been making more informed guesses. Alternate theories to Tyrese are currently centering around Damon Wayans, Lionel Richie, Steve Harvey, and David Alan Grier. We don't know yet who's behind the mask, but we'll definitely keep you updated!
The Masked Singer airs on Wednesdays at 8 p.m. EST on Fox.