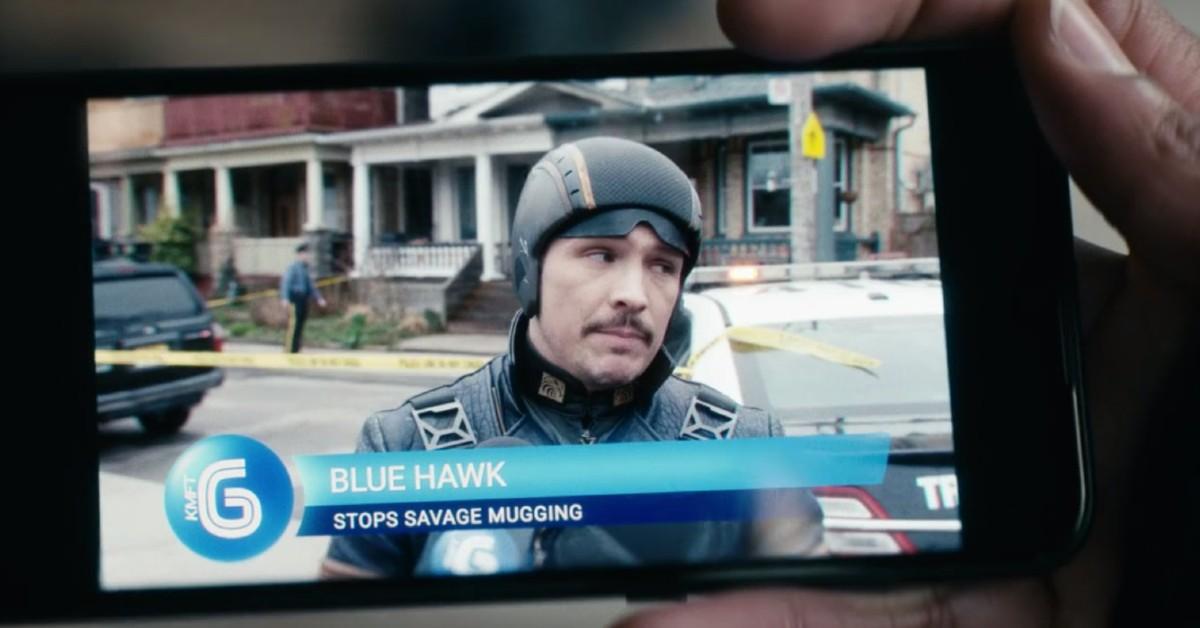 Who Is Blue Hawk in 'The Boys' Season 3? Will A-Train Speak out Against His Actions?
Spoiler alert: The following article contains spoilers for The Boys Season 3, Episode 3 on Prime Video.
Who is the new supe Blue Hawk (Nick Wechsler) in The Boys Season 3? It looks like he may or may not play a role in A-Train's (Jessie Usher) Season 3 arc.
A-Train and his manager pitched a whole rebrand of his image to Ashley (Colby Minifie) that would emphasize A-Train's pride in being a strong, Black man. The ideas included a docuseries called A-Train to Africa and a more than clumsy video game idea.
Article continues below advertisement
However, how does A-Train handle an actual opportunity to speak out when an innocent Black family is horribly impacted by a racist supe's actions?
Enter Blue Hawk. He's introduced in a news clip A-Train's brother Nathan (Christian Keyes) shows him during The Boys Season 3, Episode 3.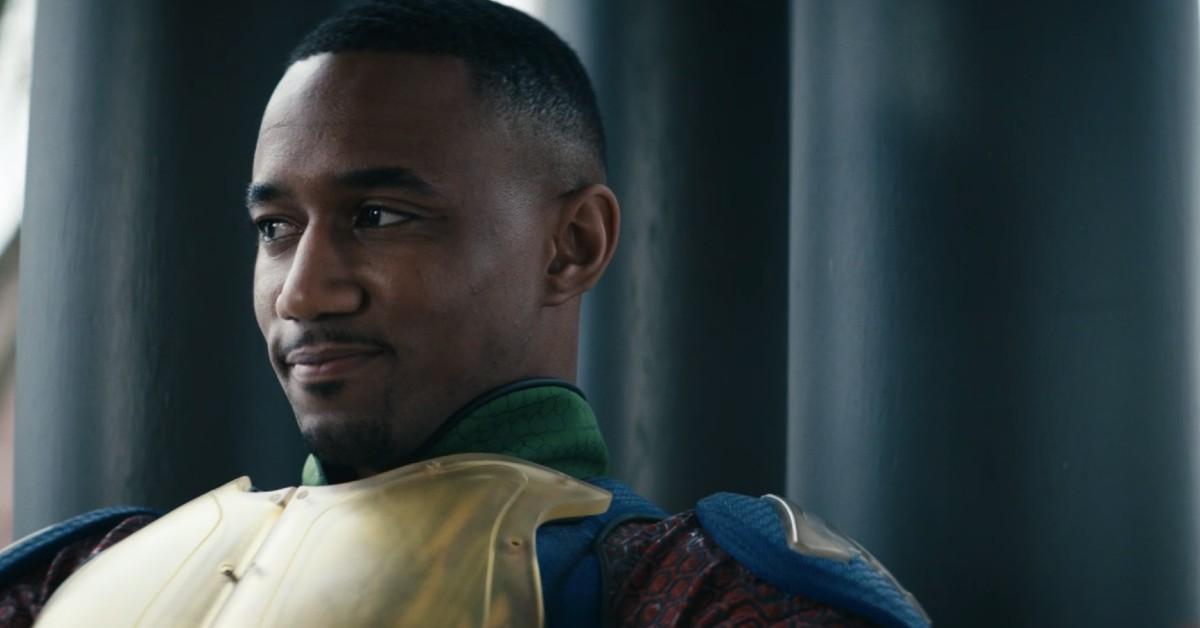 Article continues below advertisement
Who is Blue Hawk in 'The Boys' Season 3?
According to the news clip, Blue Hawk saved an innocent woman from a mugger on the street. Sounds heroic right? Well, this is The Boys, so that's a huge no actually.
Blue Hawk said he spotted a Black male following the woman. He intercepted the man and claimed that he became aggressive. However, according to Nathan, the man in question wasn't mugging anyone. He lived just a few blocks down the street. All he was doing that night was walking home from work.
Nathan tells a horrified A-Train, "Blue Hawk curb-stomped him so hard he cracked the pavement." The man had three kids. A-Train immediately suggests sending his family money. Nathan thinks A-Train can do more than that.
Article continues below advertisement
Nathan calls out A-Train's idea, saying, "They don't need a handout. They need you to speak up. You're in the motherf--king Seven!" A-Train, clad in his new uniform celebrating his ancestral heritage, hesitates.
He sums up his thoughts on the matter by saying, "I'm Michael Jordan. ... I'm not Malcolm X. Everybody loves the A-Train." Ironically, his brother Nathan doesn't look at him so lovingly after that statement.
Article continues below advertisement
A-Train adds, "Right?" after his statement. Nathan doesn't answer. He's obviously disappointed because his brother had been trying so hard to be "down with the cause." However, when Nathan actually gives him a chance to do just that, A-Train balks and gets off the proverbial station.
Could that change in future episodes?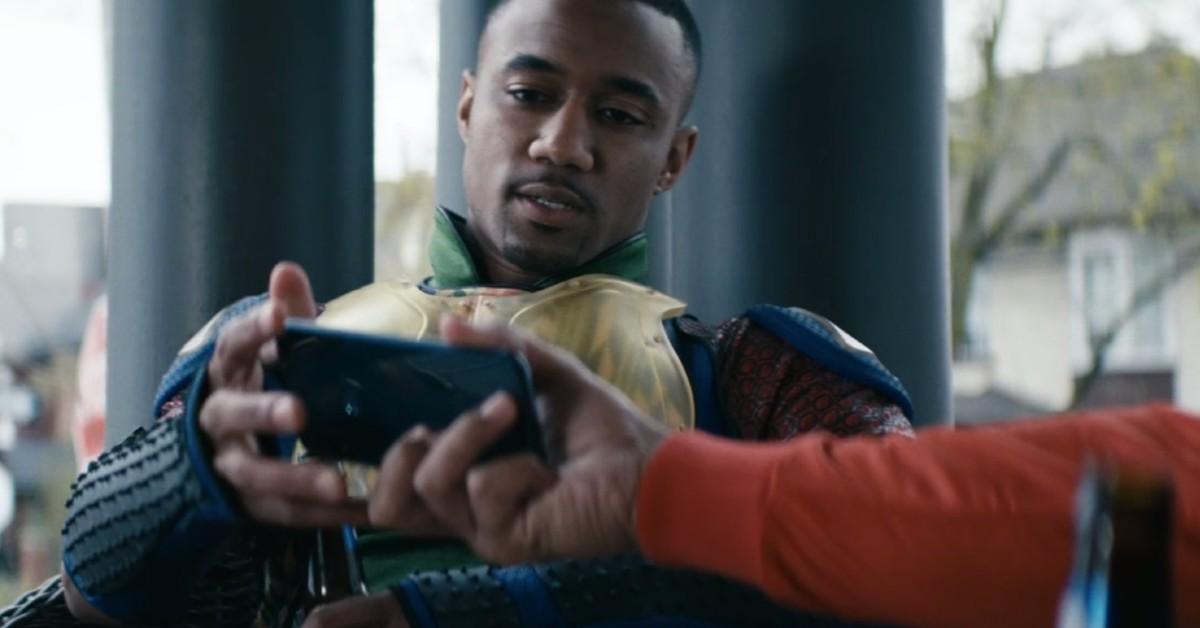 Article continues below advertisement
Is Blue Hawk in the original comics?
Blue Hawk did not appear in the original comic book series the show is based on (which is also titled The Boys, FYI.) However, we can confirm that Blue Hawk will return to upcoming episodes of The Boys Season 3, thanks to Blue Hawk actor Nick Wechsler's IMDb page.
According to Nick's IMDb page, Blue Hawk is slated to return for the remaining five episodes of The Boys Season 3. Will A-Train find the courage to actually speak out against Blue Hawk for killing an innocent Black man? Or is it all just smoke and mirrors for A-Train's new PR campaign to change his public image?
We'll just have to wait and see when new episodes of The Boys Season 3 drop on Prime Video every Friday.