An Unseen Character Is One of the Biggest Forces of Evil in 'Yellowjackets'
In 'Yellowjackets,' Travis and Nat's relationship is the most captivating. But in Episode 8, Bobby Farleigh puts a stop to their fling. Who is he?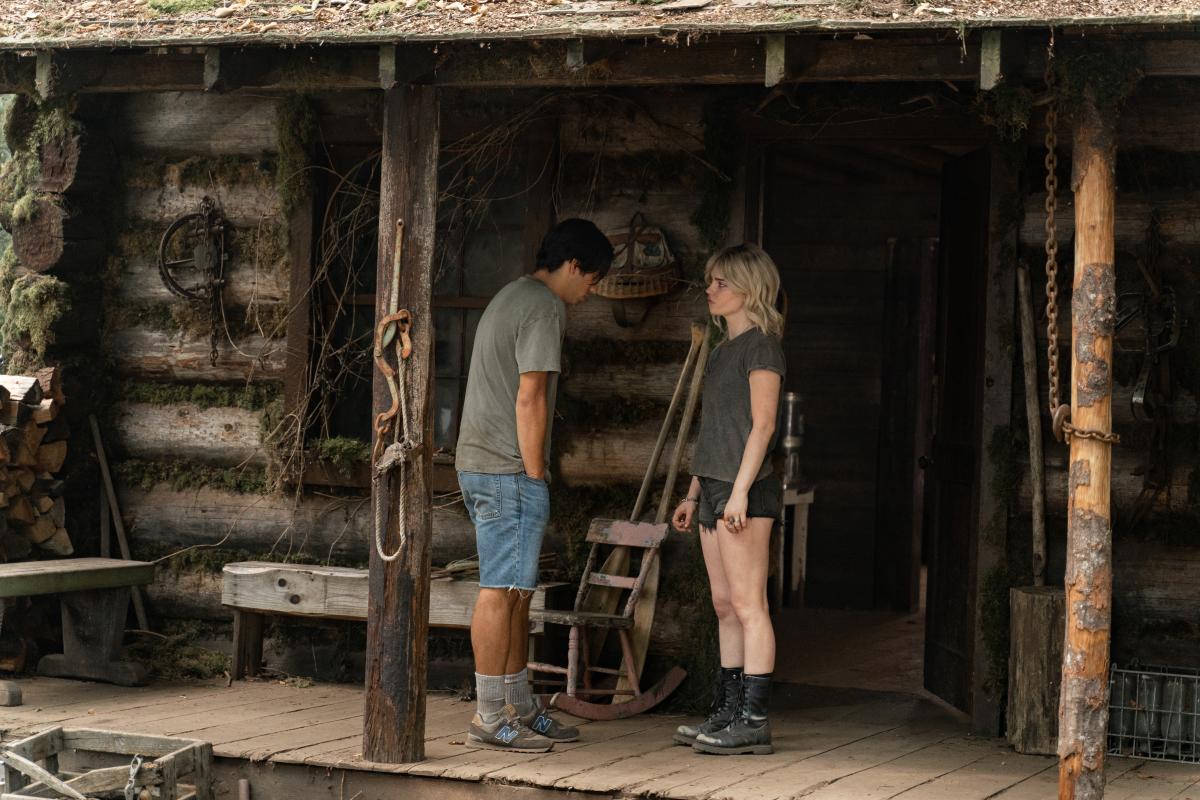 Spoiler alert: This article contains spoilers for Season 1, Episode 8 of 'Yellowjackets.'
As the first season of Yellowjackets nears its end with its eighth episode, character arcs and relationships come to a head. The passion-fueled relationship between Travis and Nat is one of the most captivating relationships in Yellowjackets so far, but in Episode 8, it hits a roadblock when Travis learns about Nat's past with Bobby Farleigh. So who is this Bobby and how did he drive a wedge between Nat and Travis without even being there?
Article continues below advertisement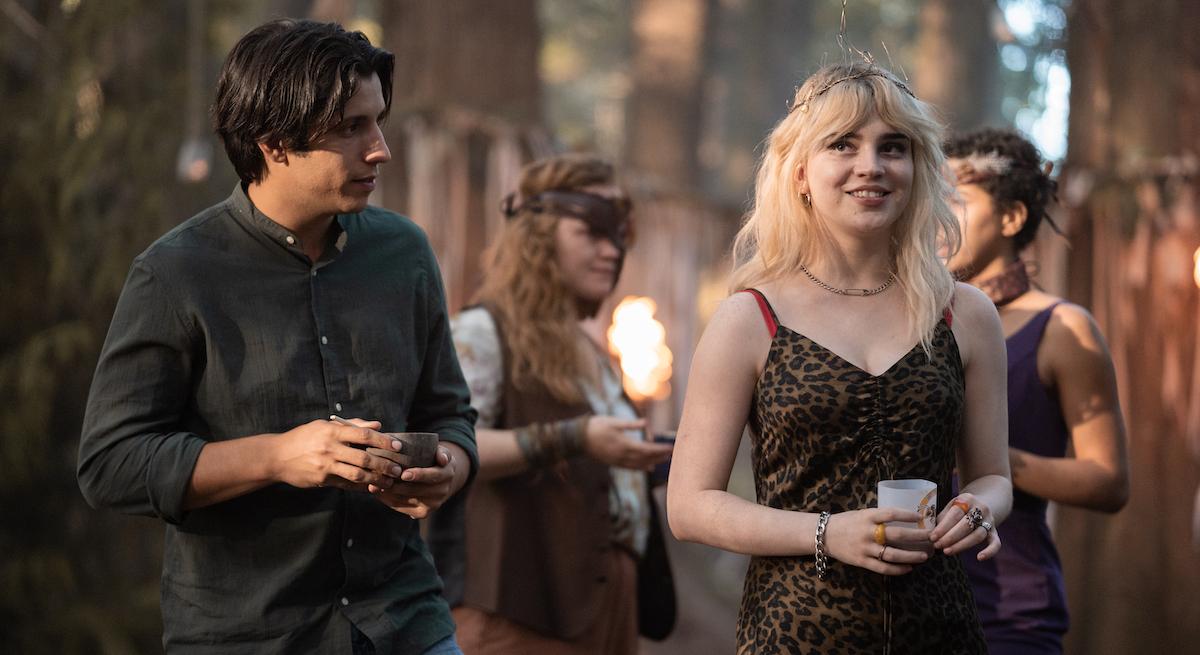 Travis opens up to Nat in Episode 4 of 'Yellowjackets' about how he earned the "Flex" nickname.
Although Bobby drives a wedge between Travis and Nat in the eighth episode of Yellowjackets, we actually first learn about his past with Travis in Episode 4, "Bear Down." This is when Nat and Travis's relationship takes a turn towards true vulnerability, and we can get a sense of their bond. Travis reveals why he acts like a jerk, and it actually cuts pretty deep.
Article continues below advertisement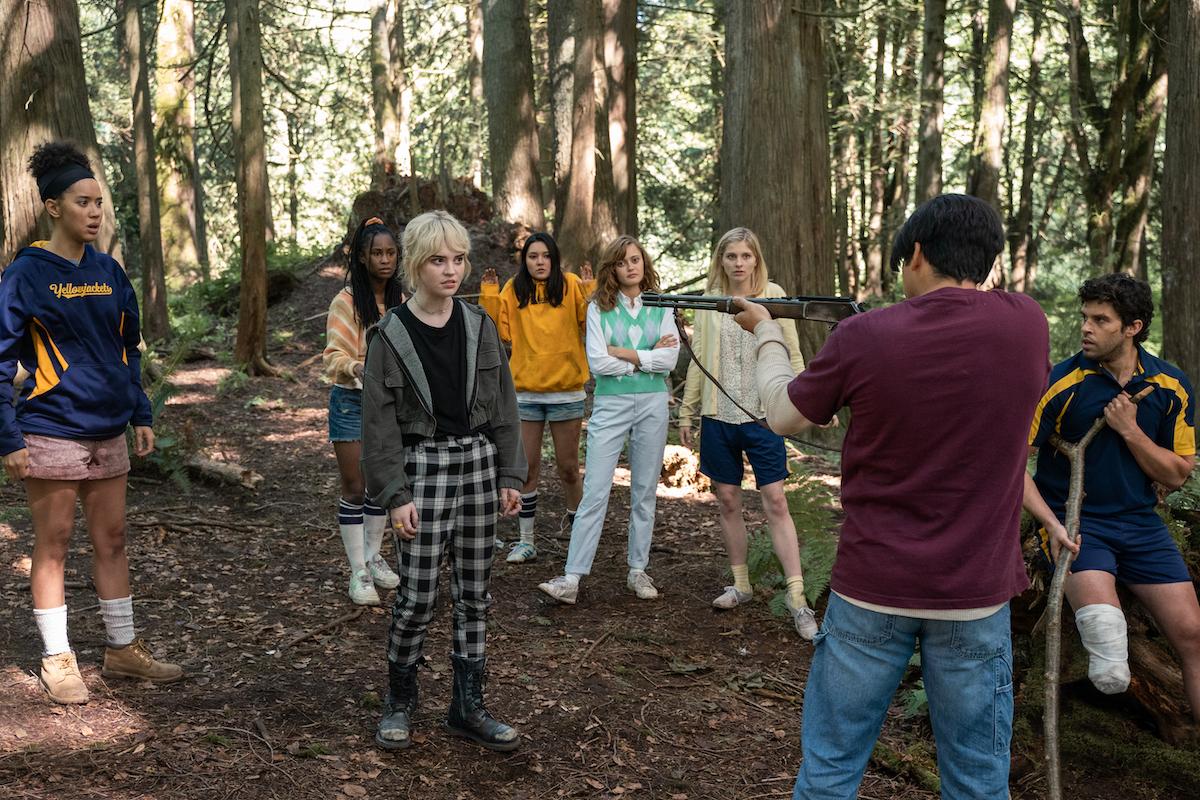 After Nat decides to help Travis pull the ring off his now-dead father's finger, he reveals to her that Bobby bullied him in seventh grade, which is how he got the nickname Flex. "In seventh grade, I had surgery on my back. Spinal fusion or something, I don't know. It sucked," he explains to Nat.
"When I got back to school, Bobby Farleigh, he saw my scar in the locker room. He told everybody that I had to get one of my ribs removed, so that I could be flexible enough to, you know ... suck my own d—k."
Article continues below advertisement
And that's where the nickname Flex comes from. So of course, it's a sore spot for Travis, especially since the rumor is obviously not true. At the same time, Travis and Nat take this moment to bond about their strained relationships with their fathers. Present-day Nat reminisces on this as the moment that she and Travis really went from friends to best friends.
In Episode 8, Bobby Farleigh comes back to haunt "Flex" and Nat.
Although we thought Bobby's mention in Episode 4 was just a simple device to bring Travis and Nat closer together, the brilliant thing about the writing in Yellowjackets is that he comes back to drive them apart.
Naturally, though, it's really soccer captain Jackie who creates the wedge in the first place. When the social hierarchy of high school disappears in the wilderness, Jackie goes after Nat, attempting to (and succeeding in) slut-shaming her.
Article continues below advertisement
While Travis and Nat are working out their issues after they try having sex (unsuccessfully), Jackie lets slip that Nat hooked up with Bobby Farleigh in the past. While Nat had previously revealed to Travis that she only hooked up with two other people, she didn't mention Bobby by name, so we can safely assume he's the older guy she had a bad experience with.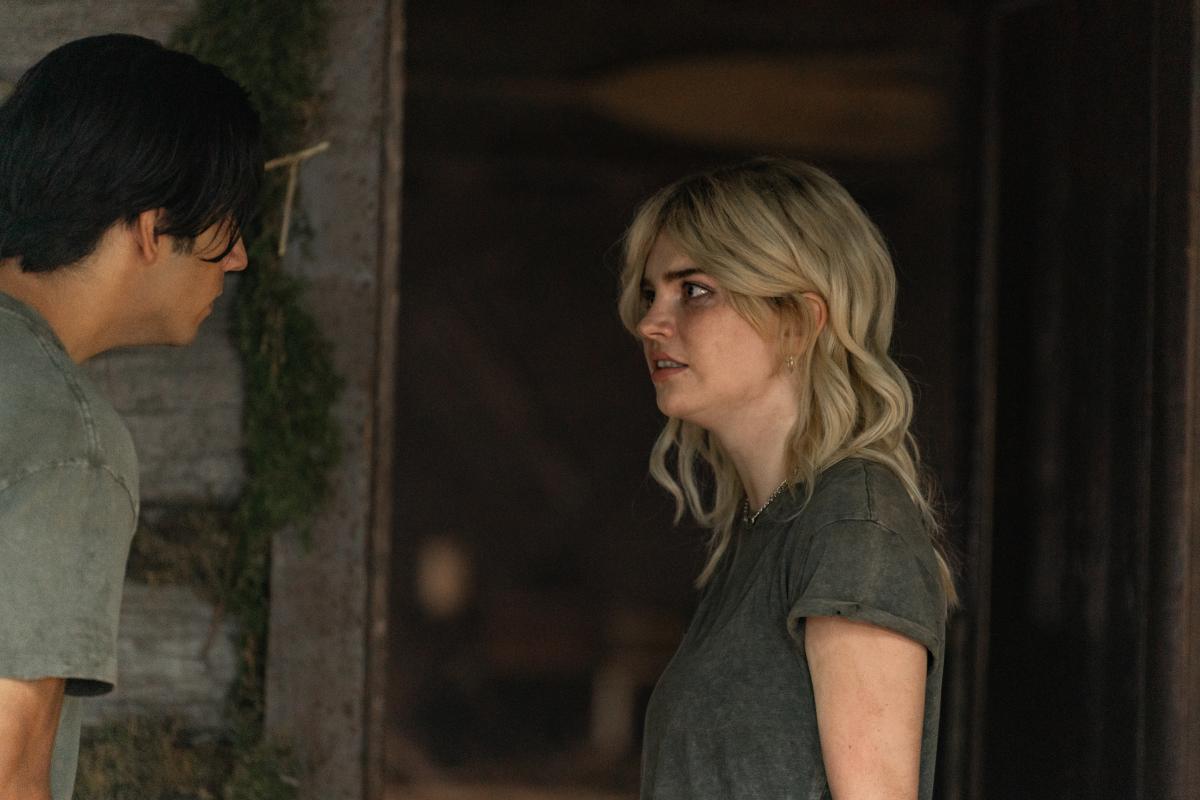 By now, we understand Travis enough to expect his jealous rage. At this point, he's a high school boy with some untapped emotional struggles — what else can we expect? The fact that it's Bobby, though, who gave him his "Flex" nickname, is what really drives him to the wall.
And Nat, hurt by Jackie's derision and Travis's anger, retorts back at him instead of letting it blow over. How much more can Bobby Farleigh hurt these two?
Yellowjackets airs every Sunday at 10 p.m. EST on Showtime.