Charlie Mumbray From 'The Courtship' Reveals the Moment When He Got a "Kick up the Arse" (EXCLUSIVE)
Charlie Mumbray is one of the suitors on Season 1 of 'The Courtship' and he's also the only British contestant. Here's what he said to 'Distractify' about his experience.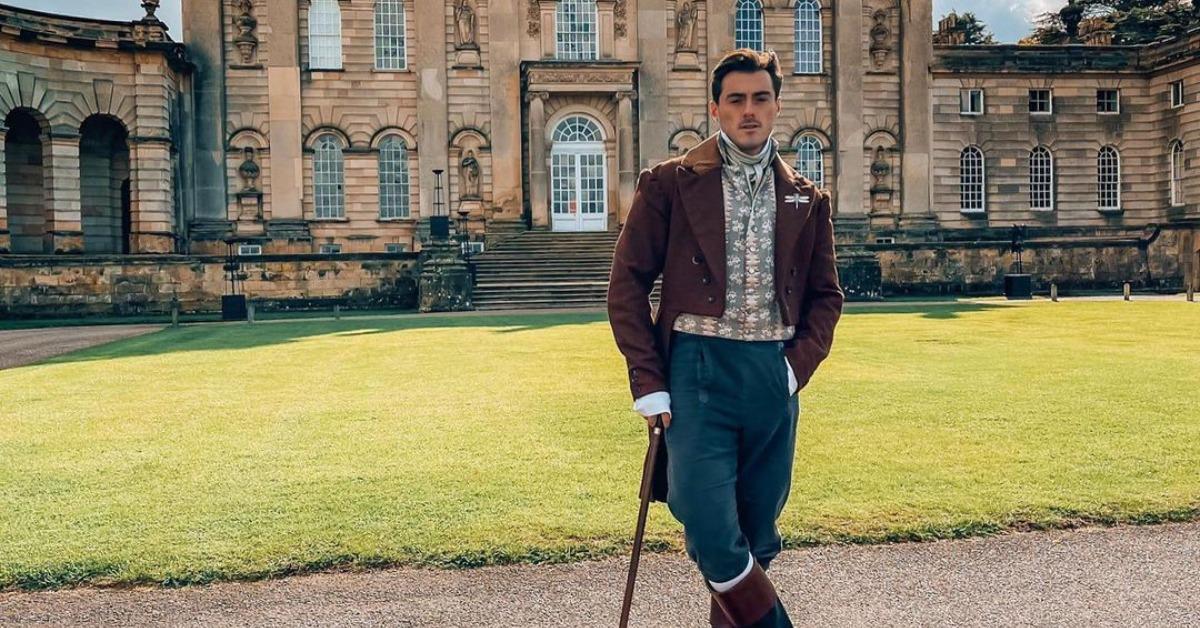 It might be hard for some suitors on The Courtship to stand out in a sea of Regency-era ruffles, but for Charlie Mumbray, known on the show as Mr. Mumbray, that isn't at all the case. He has one thing all the other men are lacking, which is a very real and legitimately charming British accent.
Article continues below advertisement
So, who is Charlie Mumbray from The Courtship? Distractify spoke exclusively with the Season 1 contestant, who revealed what his experience was like on the show, how it felt to be in competition with the other men, and whether or not he would ever consider going on another reality show in the future.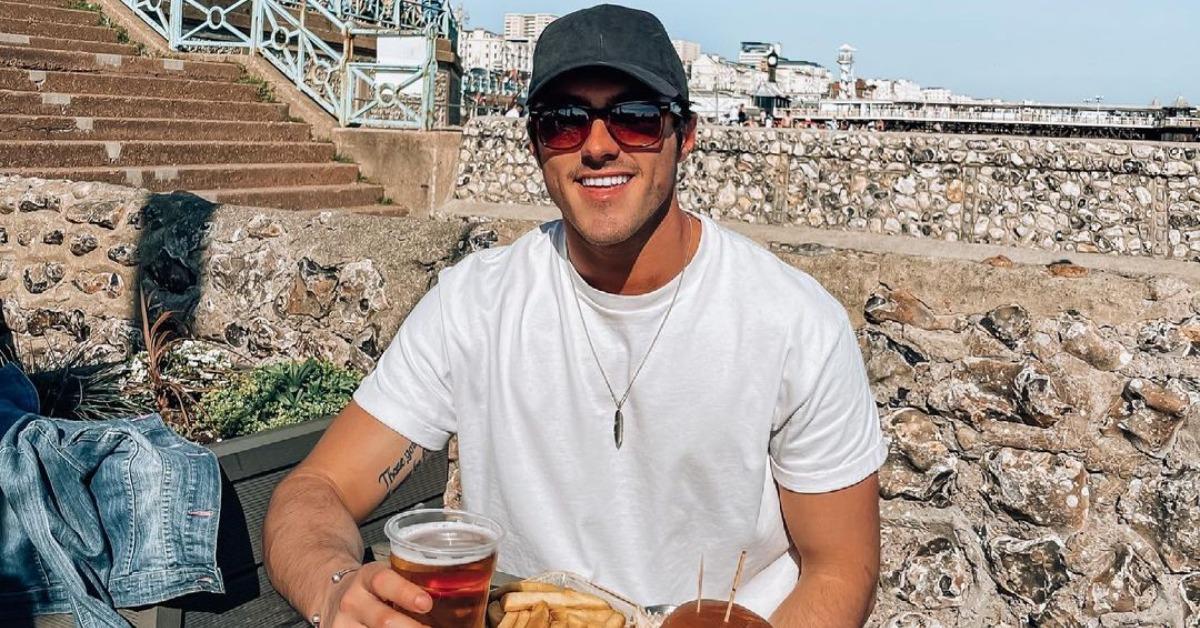 Article continues below advertisement
Who is Charlie Mumbray from 'The Courtship'?
Despite The Courtship being Charlie's first foray into reality TV, he isn't exactly a stranger to the camera. Besides being a personal trainer, Charlie is also a model.
He told Distractify that a producer actually reached out to him through social media regarding The Courtship, so he has definitely made an impression in his chosen career. However, he revealed, he went on the show in the hopes of finding real love rather than a way to promote himself.
"I went in hoping to walk away with a partner for life," Charlie said. "I was very, very excited. And then obviously, I am a big fan of Bridgerton. And then when I found out that [The Courtship] was along those lines, I was like, wow, what an incredible way to find love as well. Like, what an experience it would be."
Article continues below advertisement
Charlie explained how it felt filming 'The Courtship' in a Regency-era setting.
A big part of The Courtship is its Regency-era setting, which makes it part-Bridgerton and part-The Bachelor, in the best way possible. Charlie admitted that sometimes the outfits got in the way, particularly the socks, which Charlie called "quite amusing" because they always fell down and had to be pulled back up.
But despite the clothing, Charlie embraced filming without technology and the pressure of dating apps.
Article continues below advertisement
"I think the phone allows you to kind of hide behind almost like a protective wall," he shared. "And I think having that organic conversation with somebody in a bar or, or anywhere, it allows you to kind of get to know somebody a lot more than somebody behind a telephone."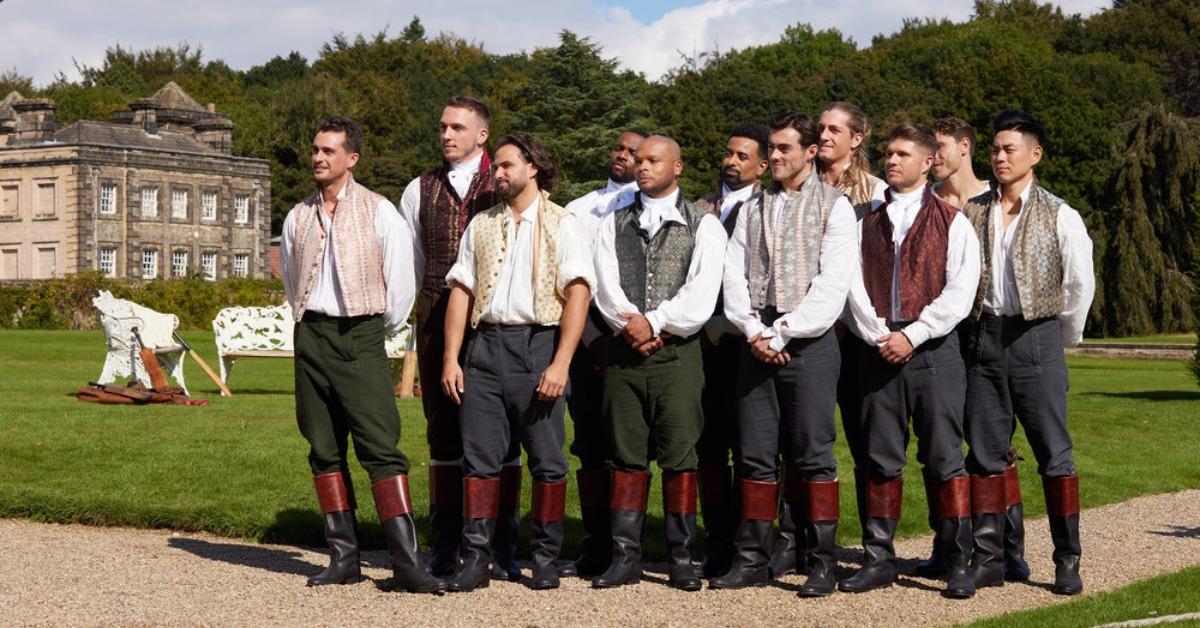 Article continues below advertisement
Mr. Saffa's elimination on 'The Courtship' was a wake-up call.
One moment in the season that changed the dynamic between Charlie and the other suitors was when Nicole Rémy called out Mr. Saffa for flirting with her friend and being on the show for selfish reasons. Charlie told Distractify that after Nicole gave him the boot, it made the other men realize that they needed to be more serious in their intentions.
"I think that kind of was, excuse my French, but a bit of a kick up the arse, I think, for a lot of people to be like, we've got to prove … we are here for her and she's our main goal," Charlie said.
Article continues below advertisement
Charlie might not be cut out for a long-term reality TV career after 'The Courtship.'
Although many contestants from reality dating shows go on to compete in other shows in the genre, Charlie has no such plans right now. In fact, The Courtship might be a one-and-done type of deal for him.
He admitted that "it wasn't ever a dream" of his to be on reality TV. And, while he enjoyed the experience and would recommend going on future seasons of The Courtship to others, he's "very happy" with where he is in life right now.
Watch The Courtship on Wednesdays at 11 p.m. EST on USA.