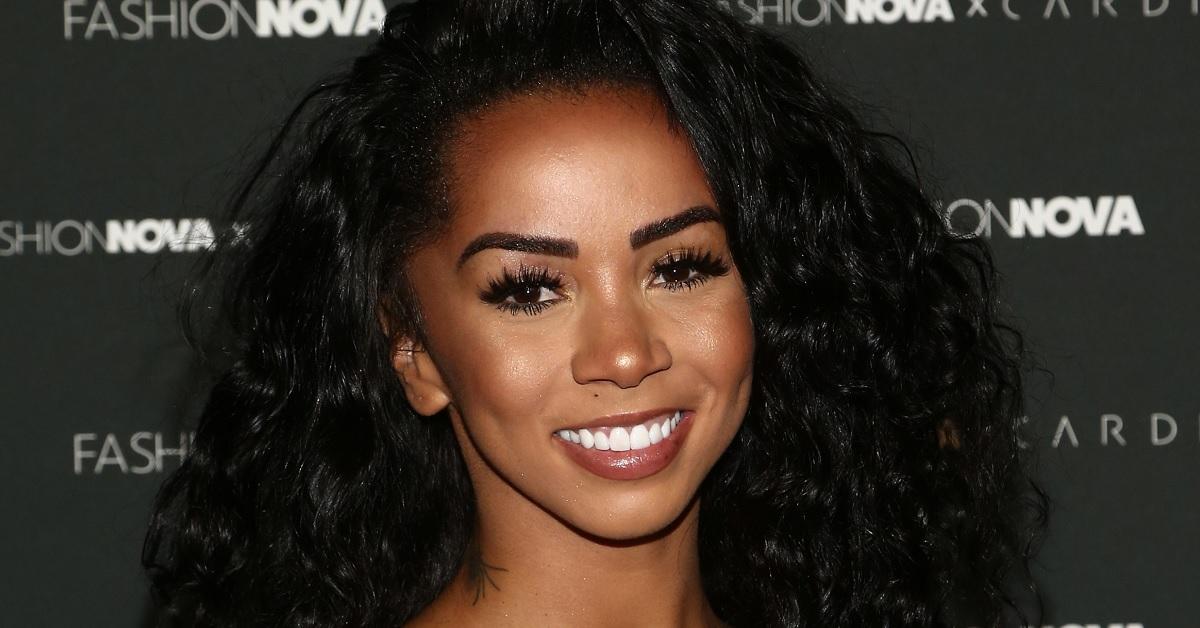 Brittany Renner Is Posing Pregnant With YG, but Who Is Her Other Baby Daddy?
There's plenty of mystery and speculation going around with regards to whether Brittany Renner is actually pregnant. Brittany recently modeled for the cover art of rapper YG's new track "Toxic", and even casual viewers likely noticed that Brittany was sporting a fairly substantial baby bump in the photo. Now, some are wondering whether that bump is authentic, and what it might mean about her relationship with YG.
Article continues below advertisement
Who are Brittany Renner's baby daddies?
The speculation around whether Brittany is in fact pregnant has been widespread, but most assume that if she is, YG is likely the baby's father. The two were first spotted together getting ice cream in April of this year, and that led to pretty immediate speculation that the two were together. They have not provided any sort of official update on their relationship, however, and have not made it clear whether they're actually planning to have a baby together.
Article continues below advertisement
Brittany is already a mother, having given birth to a son with Charlotte Hornets forward PJ Washington in May of 2021. Brittany's relationship with PJ seems to have ended on bad terms, with PJ posting cryptic messages suggesting that Brittany had done something awful. In a podcast appearance in November of last year, Brittany said that she didn't have any plan to entrap or ensnare PJ.
"You asked me to move in with you. You wanted me to have your child at 22-years-old. And here we are. I told you, 'I'm ok to wait. I'm not in a rush,'" she said, explaining how she wound up with PJ's child at such a young age. She went on to suggest that PJ was lacking in maturity, and that that played a role in their split.
Article continues below advertisement
"You're old enough to ride this ride. You want to f--k with me… so why are we babying men that are making a decision for themselves?" she asked. "I was on birth control up until I had a conversation with my baby father… I have no reason to lie about anything that I have done or the person that I am and I believe in full transparency."
Article continues below advertisement
YG also has children of his own.
Although whether he's actually having a baby with Brittany remains an open question, YG is already a parent just like Brittany. He has two girls, Harmony and Vibe, whom he shares with Instagram model Catelyn Sparks. YG and Catelyn apparently dated on and off over a pretty extended period, and some also suspect that YG's relationship with Catelyn overlapped with his relationship with Kehlani.
Regardless of YG's past romantic entanglements, though, the most recent speculation is all centered on his potential family with Brittany. The cover art for "Toxic" certainly suggests a level of intimacy, but is it all just a pose for the cameras? Only time will be able to answer this mystery for sure, so we'll have to keep a close eye on both Brittany and YG in the months ahead.