Meet 'Finding Harmony' Choir Director David Brown — And Discover His Story
Who is 'Finding Harmony' choir director David Brown? Meet the man behind ABC's heartwarming holiday special featuring 'The Voice' coach John Legend.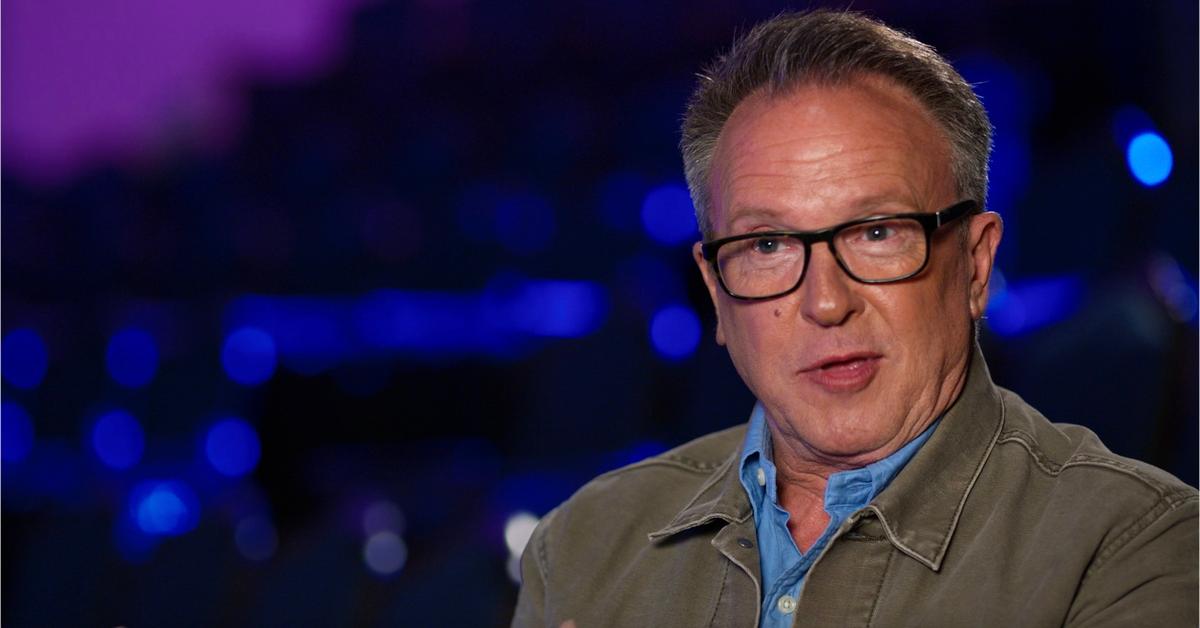 ABC is emphasizing music-themed programming in the 2022 holiday season. While the Josh Groban and H.E.R.-led Beauty and the Beast anniversary special is getting most of the attention, the network is also delivering something more down home with Finding Harmony, the one-off event focusing on a chorus in Ohio.
Article continues below advertisement
David Brown is the director of Harmony Project and has spent more than a decade uniting people through the power of music. David makes friends out of total strangers by putting them together in a choir. In Finding Harmony, he teams up with The Voice coach John Legend to start a chorus in Legend's hometown of Springfield, Ohio.
So, who is David Brown and why is he so magical? Keep reading to meet him.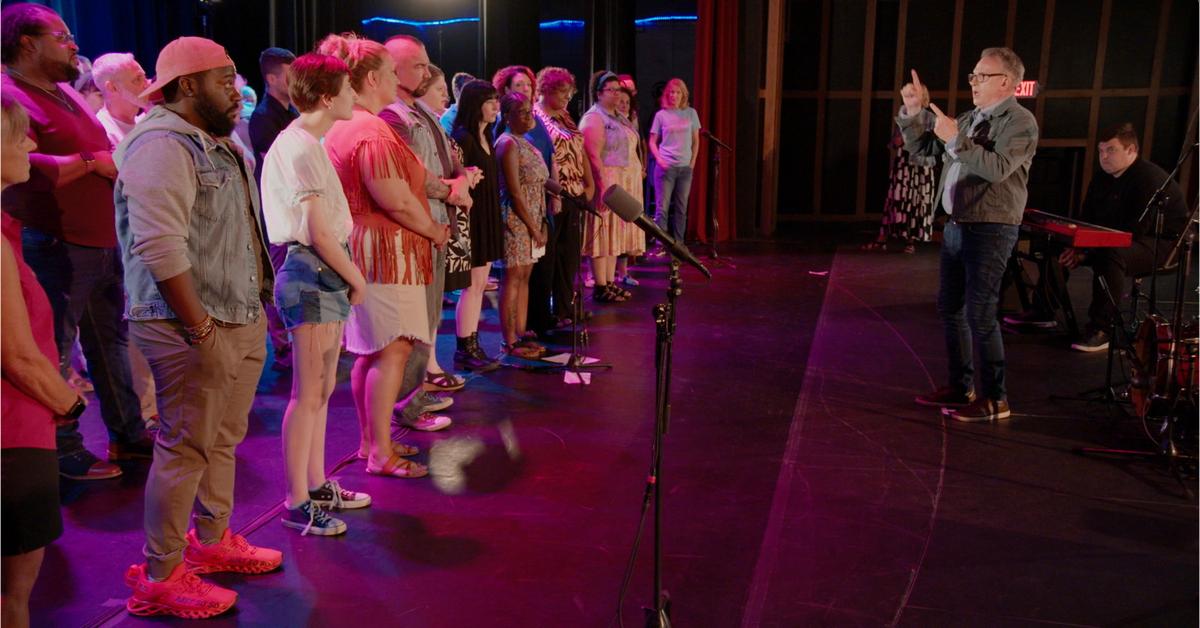 Article continues below advertisement
Who is 'Finding Harmony' star David Brown?
The Harmony Project lists David as the group's founder and creative director. According to their website, the organization's goal is "to build a more inclusive society by breaking down social barriers, bridging community divides, and empowering the voices of the people through arts, education, and volunteerism."
That mission is on full display in Finding Harmony, in which David uses his 15 years of experience to build a new choir.
In addition to his work with the Columbus, Ohio-based charity, David's official biography states that he's been featured on The Kelly Clarkson Show opposite John Legend's fellow Voice coach Kelly Clarkson, on Good Morning America, and on CBS Sunday Morning.
Outside of his work, he welcomed two foster sons named Chris and Kulay in 2015 and formally adopted them in 2017.
Article continues below advertisement
With his commitment to family and finding family in one's community, it's no surprise that he was tapped to lead an uplifting and heartwarming TV special.
Article continues below advertisement
What does David Brown's Harmony Project do and how can 'Finding Harmony' viewers get involved?
Viewers who watch Finding Harmony will likely be inspired by the special and want to know more about Brown's organization. While it operates out of Central Ohio, fans might be surprised by just how much the group accomplishes. It works in many different ways to bring communities together.
The 500-member Harmony Community Chorus is comprised solely of volunteers who earn their place in the choir by helping in their neighborhoods, and they perform concerts throughout the year.
Harmony Project also offers creative writing workshops for aspiring writers of all ages, has partnered with more than a dozen schools in the area to further arts education, and has launched prison arts programs that provide a creative outlet for participants while they're serving their sentences.
Viewers of the ABC special who want more information can sign up for the group's newsletter or follow them on social media.
Article continues below advertisement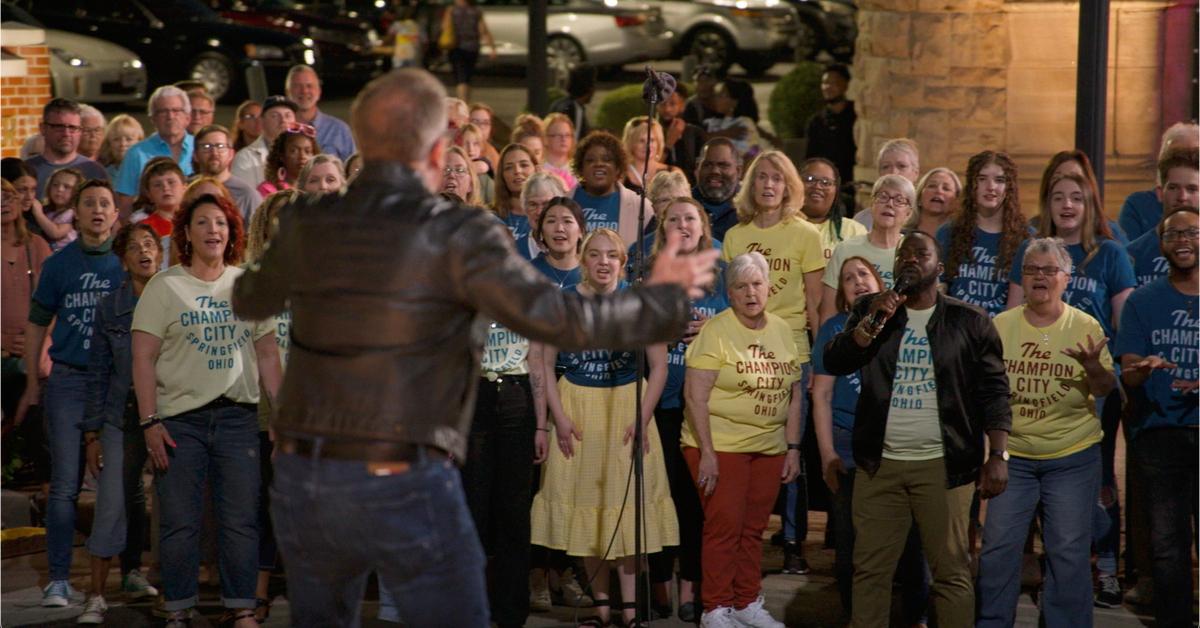 Though the ABC special is a one-off event, Brown told the Columbus Dispatch that he hopes Finding Harmony finds a long-term home on TV so that it's able to be used as a model for other cities outside of Ohio to develop similar programs.
If that happens, it would follow the BBC TV series The Choir, which ran for six seasons with choirmaster Gareth Malone forming choirs across the United Kingdom.
To learn about the Harmony Project, tune into Finding Harmony at 10 p.m. EST on ABC and streaming on Hulu.