'American Idol' Brought Carrie Underwood and Kelly Clarkson Together but Are They Friends?
Kelly and Carrie have a lot in common, way beyond the fact that they both won 'American Idol.' Are they friends with each other in real life?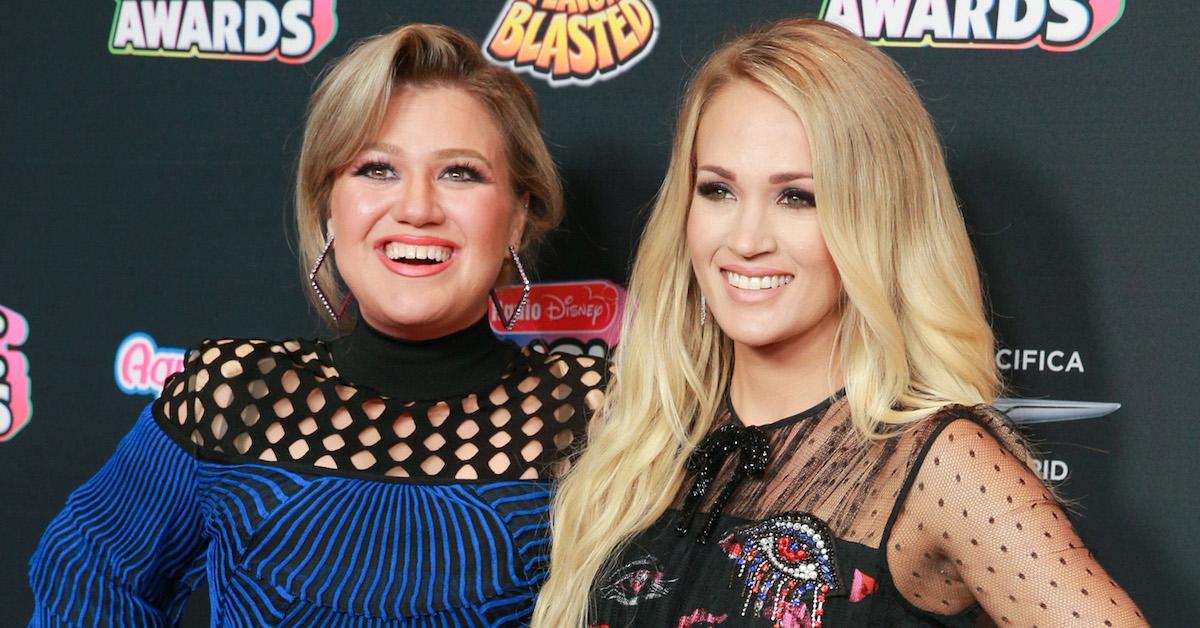 Winning a talent competition reality TV show like American Idol is huge for aspiring musicians around the United States. In 2004, this became the reality for singer Kelly Clarkson, who took on the title in the very first season of the show.
Article continues below advertisement
Carrie Underwood ended up winning the fourth season of American Idol in 2005. Kelly and Carrie have a lot in common – including the way they both were able to rise to the top of the music industry. But are these two American Idol winners actually friends?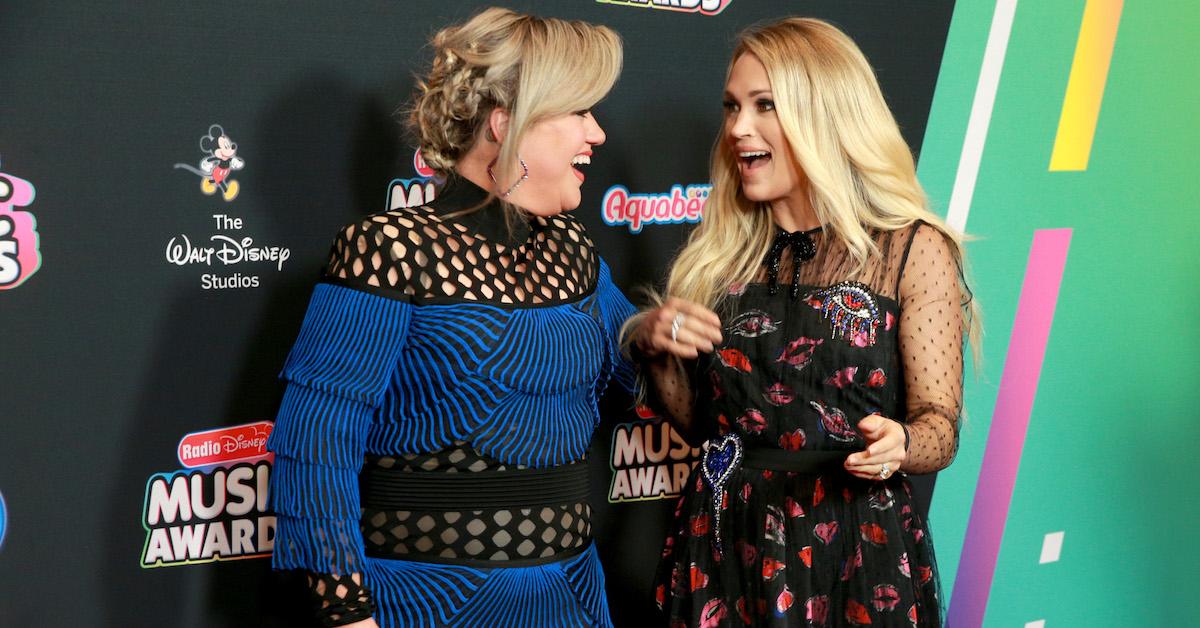 Article continues below advertisement
Are Kelly Clarkson and Carrie Underwood friends?
Dominating the music world comes naturally for talented singers like Kelly and Carrie. Since they share such an intense reality TV competition experience, a lot of people assume they're friends in real life. But according to Radar Online, there's been a silent feud going on between the women behind the scenes. Kelly invited Carrie to be on her talk show a few years ago, but Carrie allegedly rejected the invitation. According to a source, the rejection infuriated Kelly.
The source added that Carrie also got jealous of Kelly's gig on The Voice around the same time. Fast forward to December 2020, and Carrie ultimately appeared on Kelly's talk show remotely to discuss her new album. According to People, rumors about a feud are totally false and they've actually been on friendly terms since American Idol brought them into the same celebrity circle.
Article continues below advertisement
In April 2018, they exchanged love for each other publicly on social media after Carrie mailed Kelly an "apparel cake" filled with a bunch of trendy clothing. In June of that same year, they were seen spending time together on the red carpet at the Radio Disney Music Awards.
Article continues below advertisement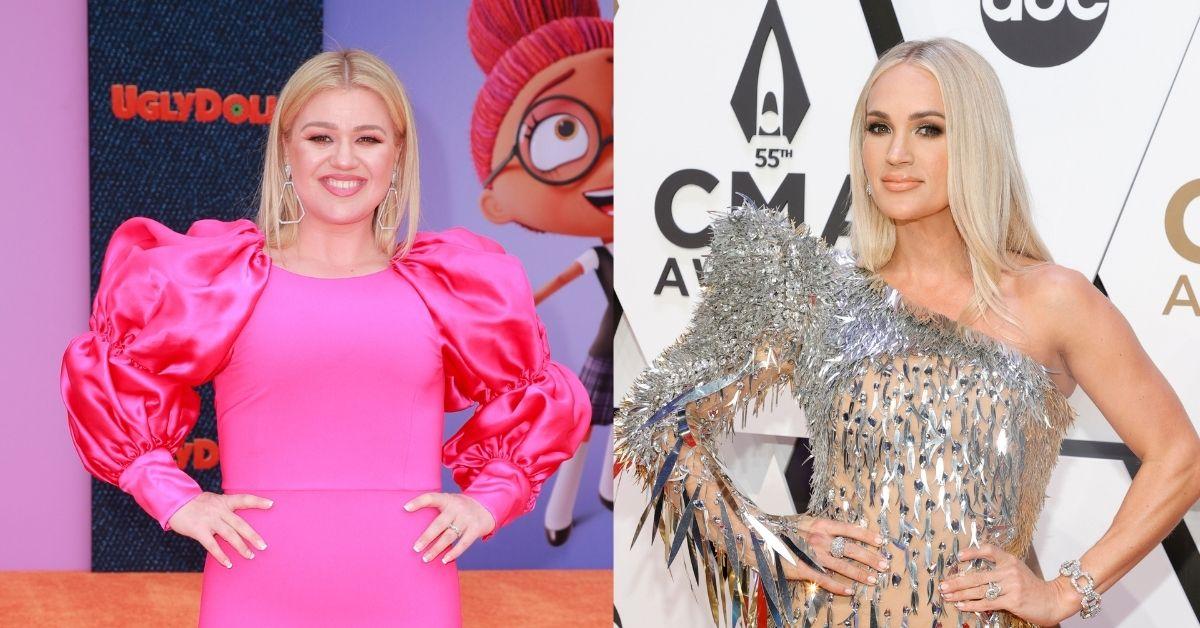 Have Kelly Clarkson or Carrie Underwood spoken out publicly about their friendship?
There's simply no bad blood between Kelly and Carrie, despite the fact that the media has tried to paint a negative picture. Kelly told Entertainment Tonight, "Everybody always tries to pit me and Carrie against each other. So when I saw her [at the Radio Disney Music Awards] I was like, 'You know what? Let's just end this right now and get a picture together because we are never in the same place.'"
Article continues below advertisement
She continued, "People always try to put it together like we're enemies... So anyway, I went to get a picture and then everybody lost their mind." Kelly and Carrie have gone above and beyond to cultivate a friendship over the years. In 2011, Kelly covered Carrie's song "I Know You Want" during a performance on stage.
Article continues below advertisement
When Twitter users started a vote about which American Idol was more iconic, Kelly tweeted, "I think we're both winning in life and pretty blessed!" Carrie swiftly responded, "Whatever, girl, I voted for you! But seriously, I do wish more publications would just celebrate women's success without pitting them against each other... Just my thoughts."
Kelly and Carrie are definitely friendly enough with each other to squash the narrative that they secretly have beef.