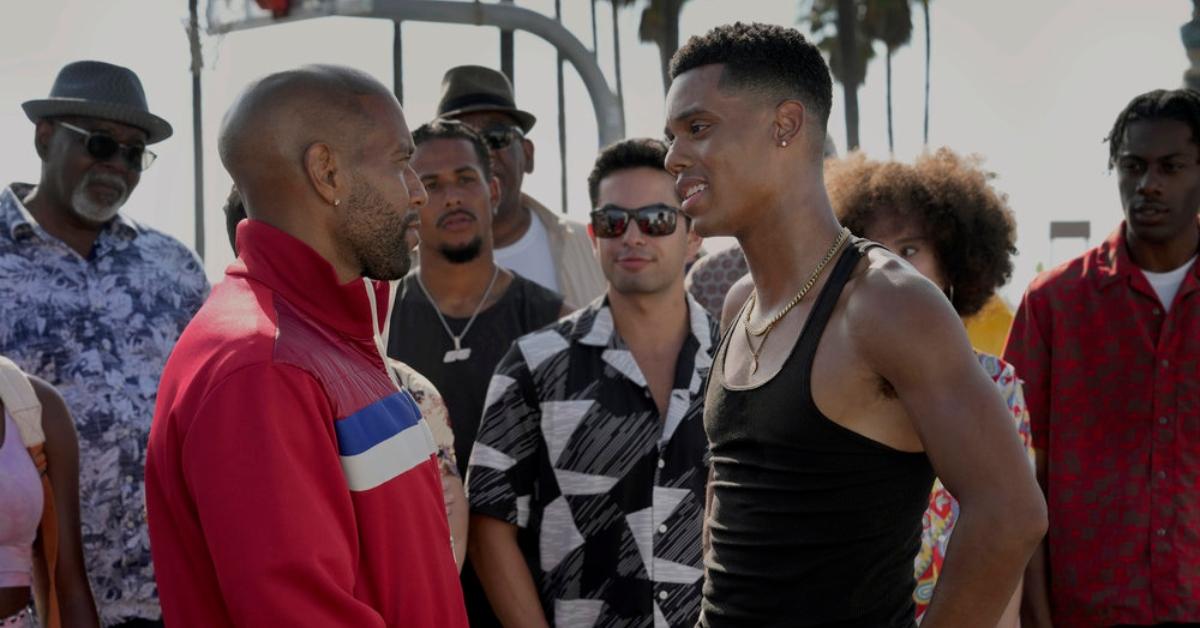 It Looks Like Coach Doc Hightower Is the *REAL* Villian in Season 2 of 'Bel-Air' (EXCLUSIVE)
Who is Doc Hightower on 'Bel-Air'? Jazlyn Martin, who plays Jackie, talked Doc and Jackie's "complicated" relationship and Season 2 spoilers!
Article continues below advertisement
In Season 2, Doc takes a real interest in Will (Jabari Banks). But Uncle Phil (Adrian Holmes) isn't buying the hoop dreams that the shady AAU coach is selling.
Although Doc previously expressed that he only has the best intentions, as the remainder of the season unfolds, we aren't so sure. Jazlyn talked her character's relationship with Doc and their "complicated" relationship in an exclusive interview with Distractify.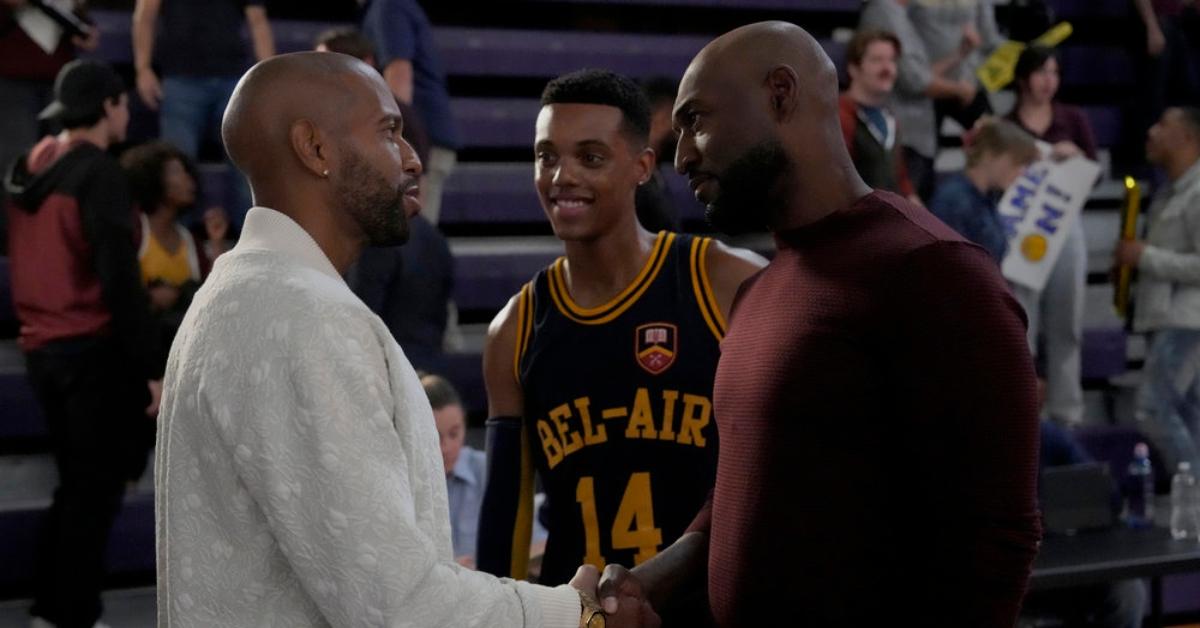 Article continues below advertisement
'Bel-Air': Jazlyn Martin talks Jackie's "complicated" relationship with Doc Hightower.
Jazlyn stars as Will's new love interest in Season 2 of Bel-Air. While Doc stepped up to be her character's "father figure," Jazlyn hinted that he wasn't very good at it. "I think [Jackie's had to take care of herself her whole life," she told us.
"Her dad's not around, her mom's not around ... Doc is the only person there for her. I think it's just a tricky relationship. He took [Jackie] in and he raised [her], but I think the streets really raised Jackie."
It's for this reason, Jazlyn said, that Jackie is so drawn to Will. "I think she's definitely fighting a lot of demons of not feeling lovable, not feeling seen," the Bel-Air actress added.
Article continues below advertisement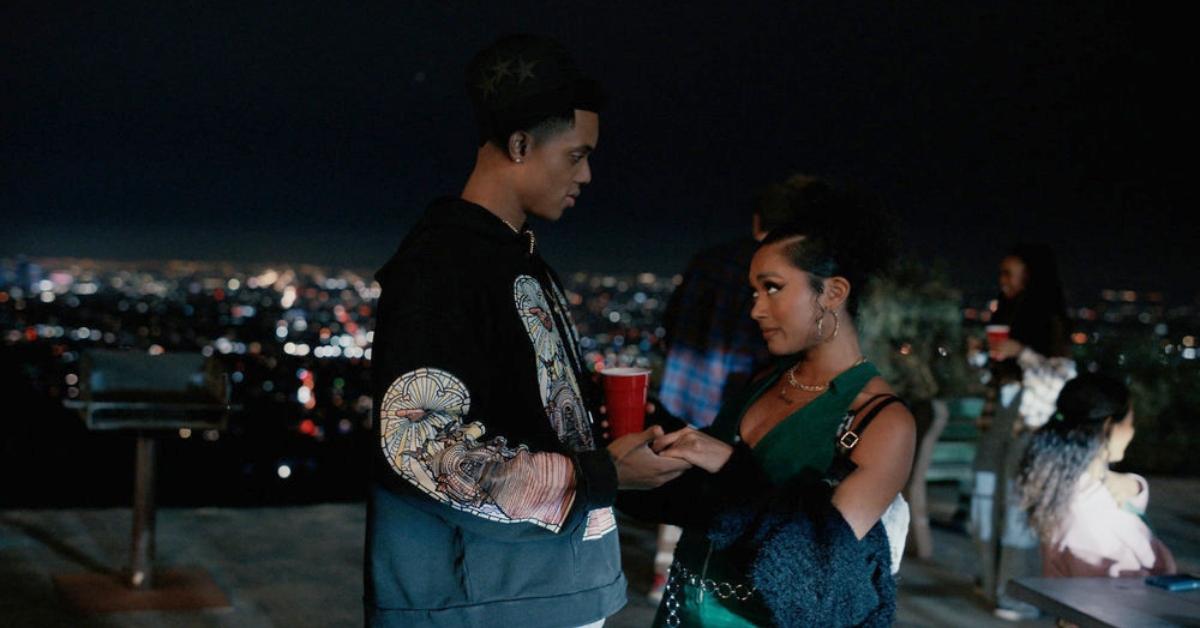 Even though Doc and Jackie haven't had the best relationship, she can't help but share "a lot of his tendencies." And if that's true, Will better watch his back.
"[Doc] and [Jackie] are one and the same," which according to Jazlyn, means "the closer [Will] gets with [Doc], the closer he gets with [Jackie]."
"But it just gets complicated in the end," she teased.
Article continues below advertisement
We get a glimpse at Doc and Jackie's dynamic in Season 2, Episode 7 when Will is forced to rescue his damsel in distress from a dangerous situation. But who is the actor behind Doc Hightower on Bel-Air?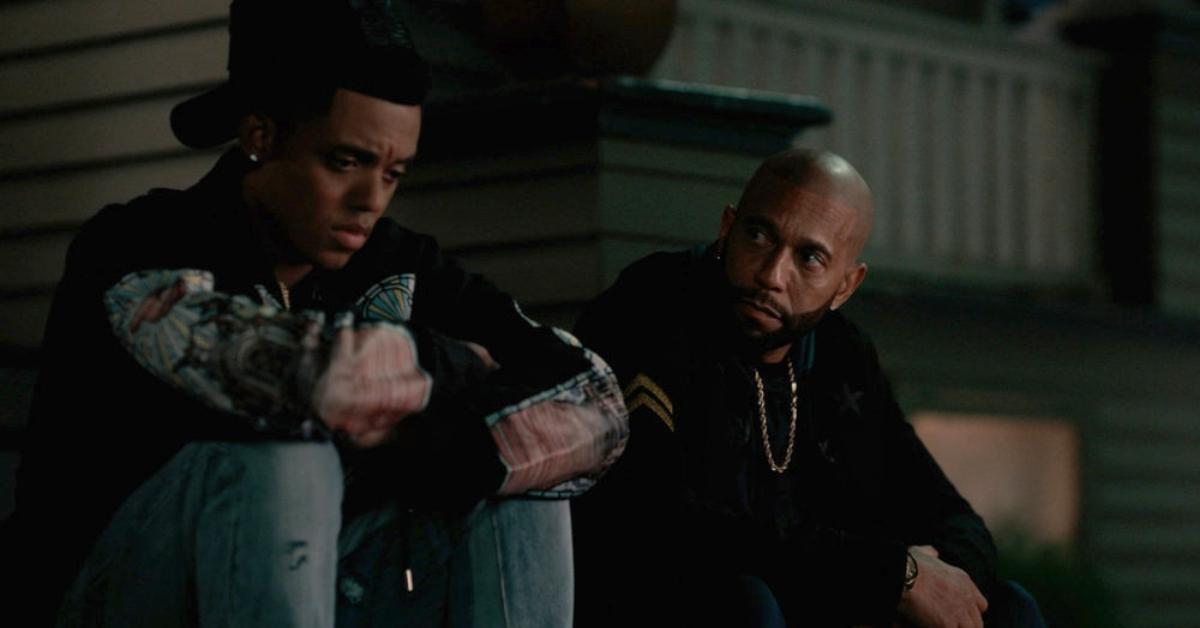 Meet Brookyln McLinn, the actor who plays Doc Hightower on 'Bel-Air'.
Inglewood, Calif.-native Brooklyn McLinn stars as Doc in Season 2.
Before he was cast in Bel-Air, Brooklyn made guest appearances in series like Days of Our Lives, Key and Peele, Parenthood, and Shameless. Additionally, he starred as Andre Deschaine in Marvel's Cloak and Dagger and appeared in four episodes of Tyler Perry's Haves and the Have Nots.
New episodes of Bel-Air drop Thursdays on Peacock!